Models of window protective frame – the most beautiful iron window protective frame for villas and townhouses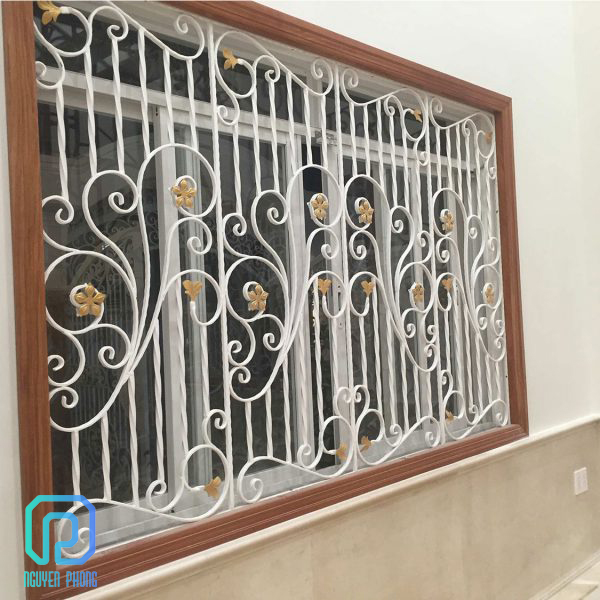 1. Window protective frame
Window protective frame is not new to any of us. Sometimes, passing by a beautiful house with unique-designed windows, we would stop to watch and admire in unconsciousness.
Particularly, window protective frames can be used to create art forms, and the most popular art form is an artistic iron frame. Artistic iron can be used for modern architecture and particularly popular in classic buildings.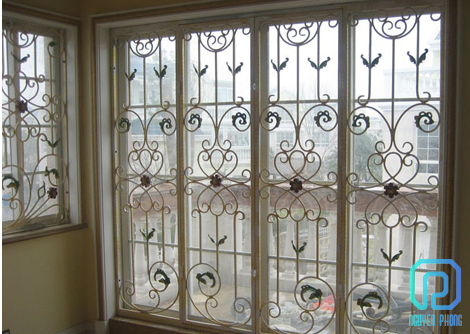 2. Applications of window protective frame
Unlike what people often think, wrought iron is only used in classical architecture. However, it doesn't entirely like that. If you choose the right pattern, simple wrought iron details instead of the monotonous vertical-horizontal protective frames in the classic design, which makes your window frame more vivid, more soulful, and brings a special thing for the house. And though sometimes the handmade wrought iron models seem to simple but they look extremely artistic and classy.
3. Notes when selecting wrought iron window protective  frame
Window protection frames must always ensure the safety of the house without intruders. Therefore, choosing a supplier and onstruction contractor is also a problem that homeowners must always pay attention because it affects the product quality and aesthetic of the affects the product quality after being constructed.
Please choose the supplier that use kind of paint and paint color which can withstand the impacts of weather. For good paints, the retention period can be up to 5 years.

Do not use cheap paints because of the poor life expectancy (less than 1 year has peeled off), affecting the quality of metal inside (causing rust, peeling paint)
If customers are picky about aesthetics, you should choose handmade machining places. As for wrought iron, just bended-manually machining brings the soul and the smooth for products, but industrially wrought machining does not. Besides, bended-manually products from time to time are not obsolete, and they are always appreciated and not separated from the construction.
If you want to find a model of window protective frame to match with your house, let's take a look at the following models of window protective frames.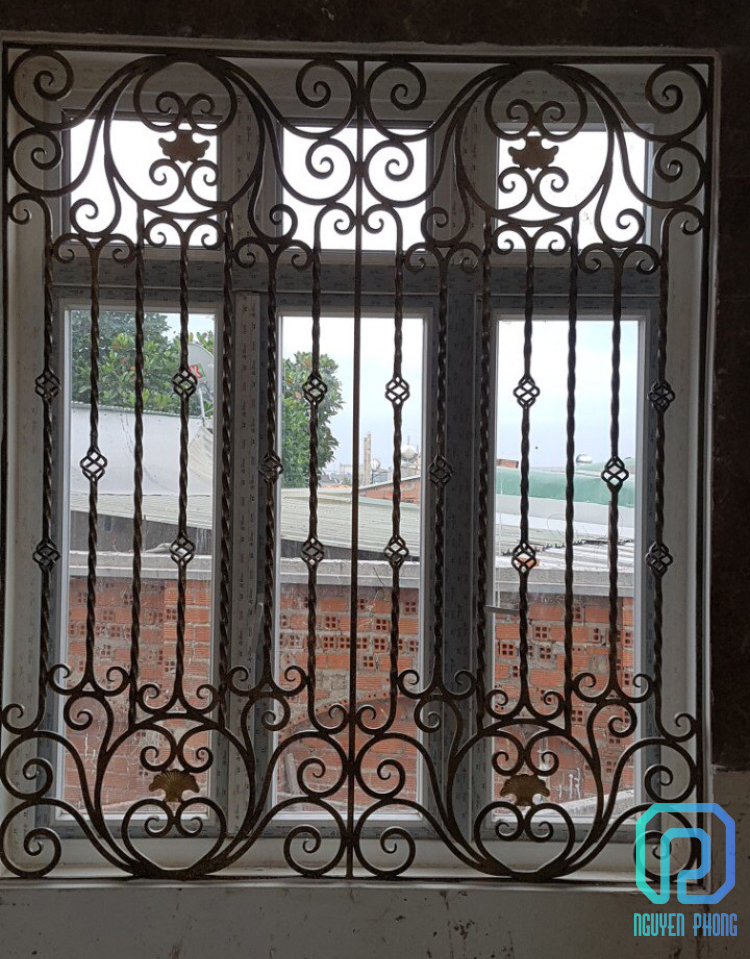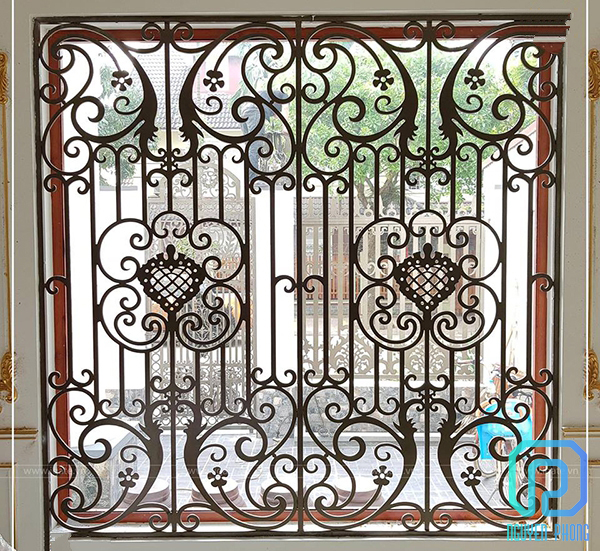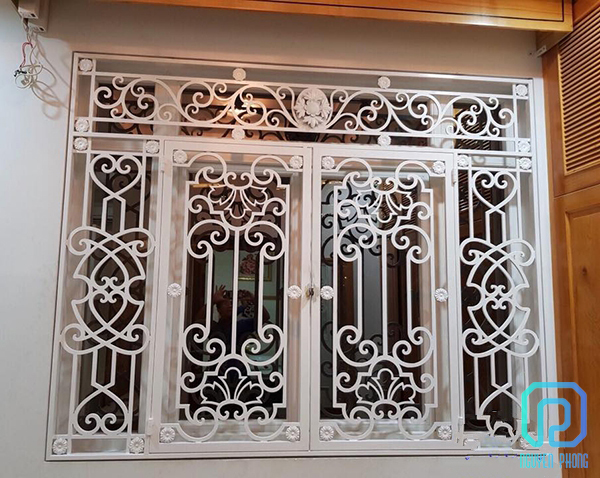 The living room catches more light and air when opening the door and window protective frame than ever before.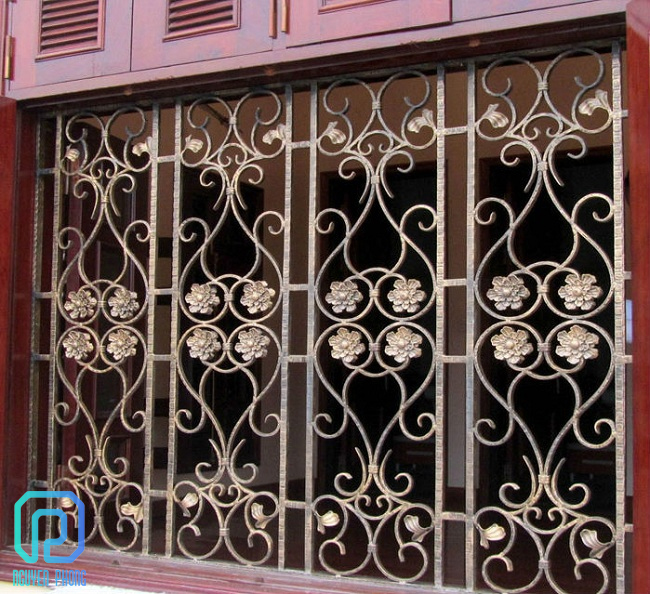 The window protective frames with faux antique-copper paint on wrought press iron stamped sophistically are very unique and impressive.
The pure-white frame seen from the outside to the inside is extremely elegant. Homeowners can comfortably decorate the window with iron-casted leaf-flower-shaped details.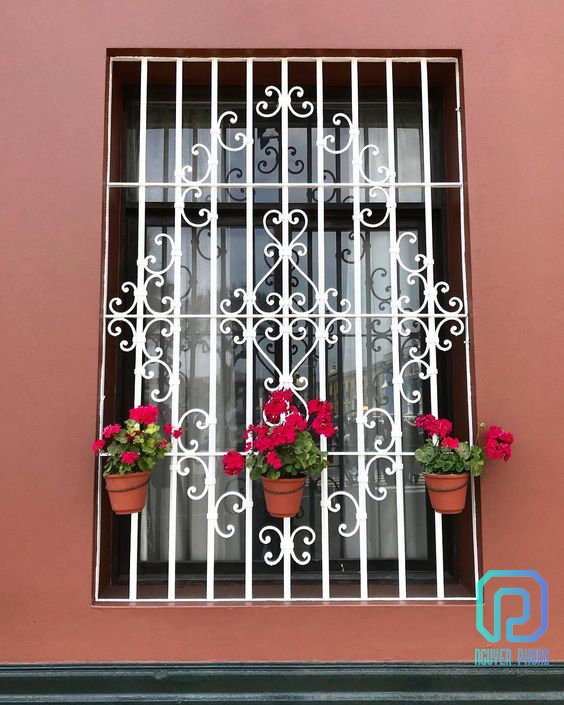 And relax, drink afternoon tea next to the protective window frame.
Contact immediately to Nguyen Phong to get the best advice for the window design of your house.
HOTLINE: (+84) 908 848 518
More: The tendency of the door, sliding door for beautiful houses 2019