DECORATIVE CNC CUTTING FACADE OF LINH NGA SHOWROOM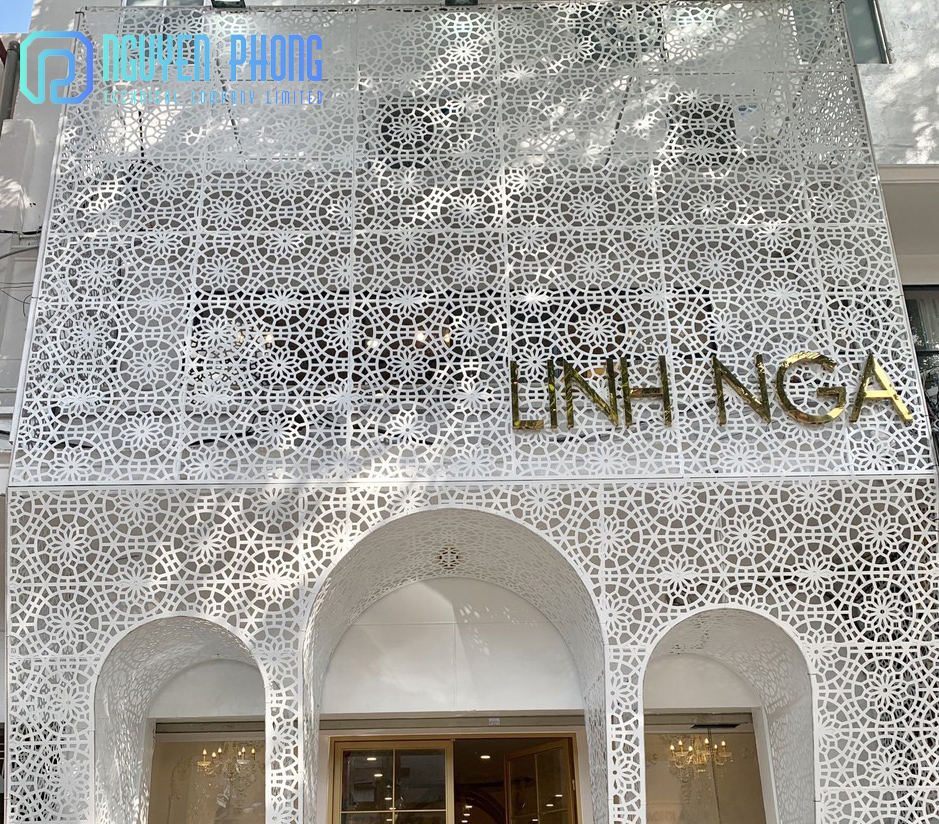 The branch of 95c Nguyen Thi Minh Khai, District 1 is the second branch of Linh Nga Showroom in Ho Chi Minh City. The work began to renovate at the end of August 2019 and was carried out within a month to commence on September 16th, 2019. Nguyen Phong is in charge of designing and finishing patterned CNC cutting iron facade to decorate the front of the showroom.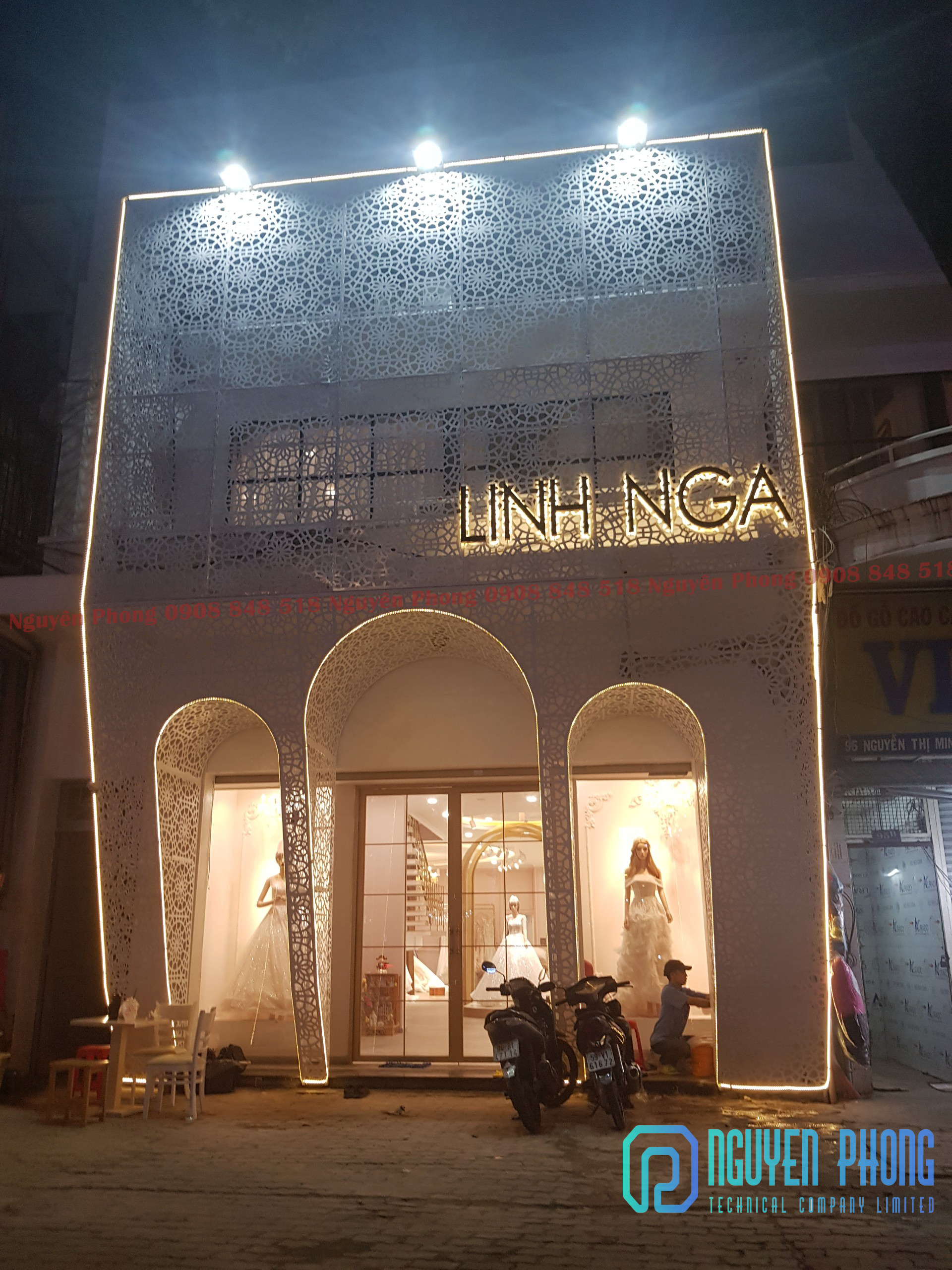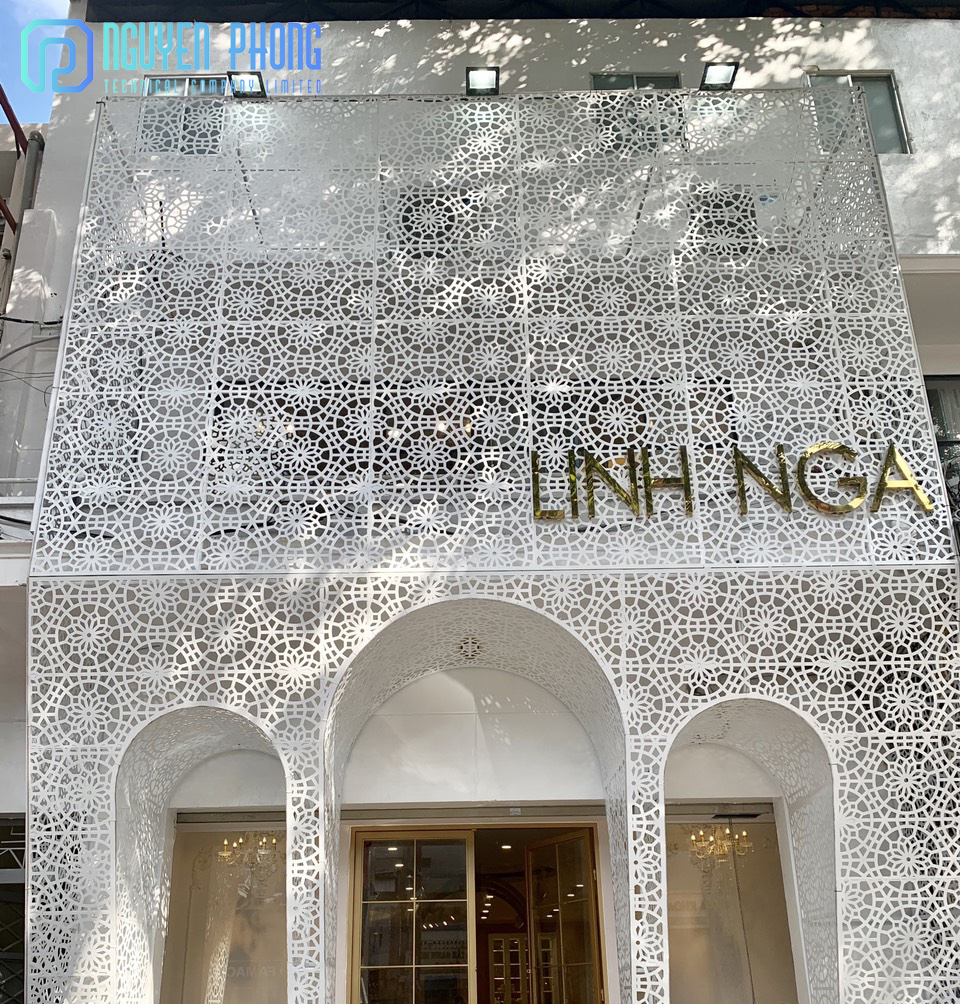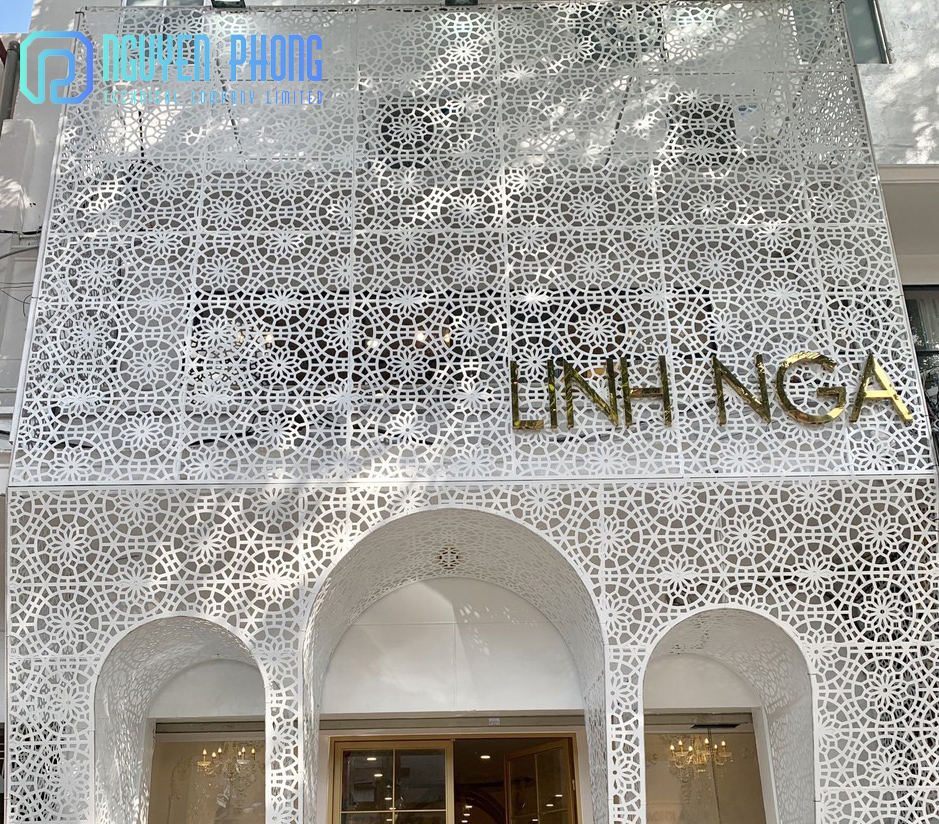 The CNC cutting facade for decoration is an item which is difficult to combine with the house. But for Linh Nga Bridal, this is the right decision, because in overall design, the architect intends to make the facade of the showroom pristine, outstanding, luxurious, and gorgeous as bridal dresses. Nguyen Phong takes great responsibilities and receives lots of expectations of the Showroom owner.
We designed, prepared within 02 weeks for construction, and completed within 7 days to make the most luxurious and pristine facade as the spirit of design.
Nguyen Phong uses a 2mm-thick iron plate with CNC cutting patterns for the entire facade.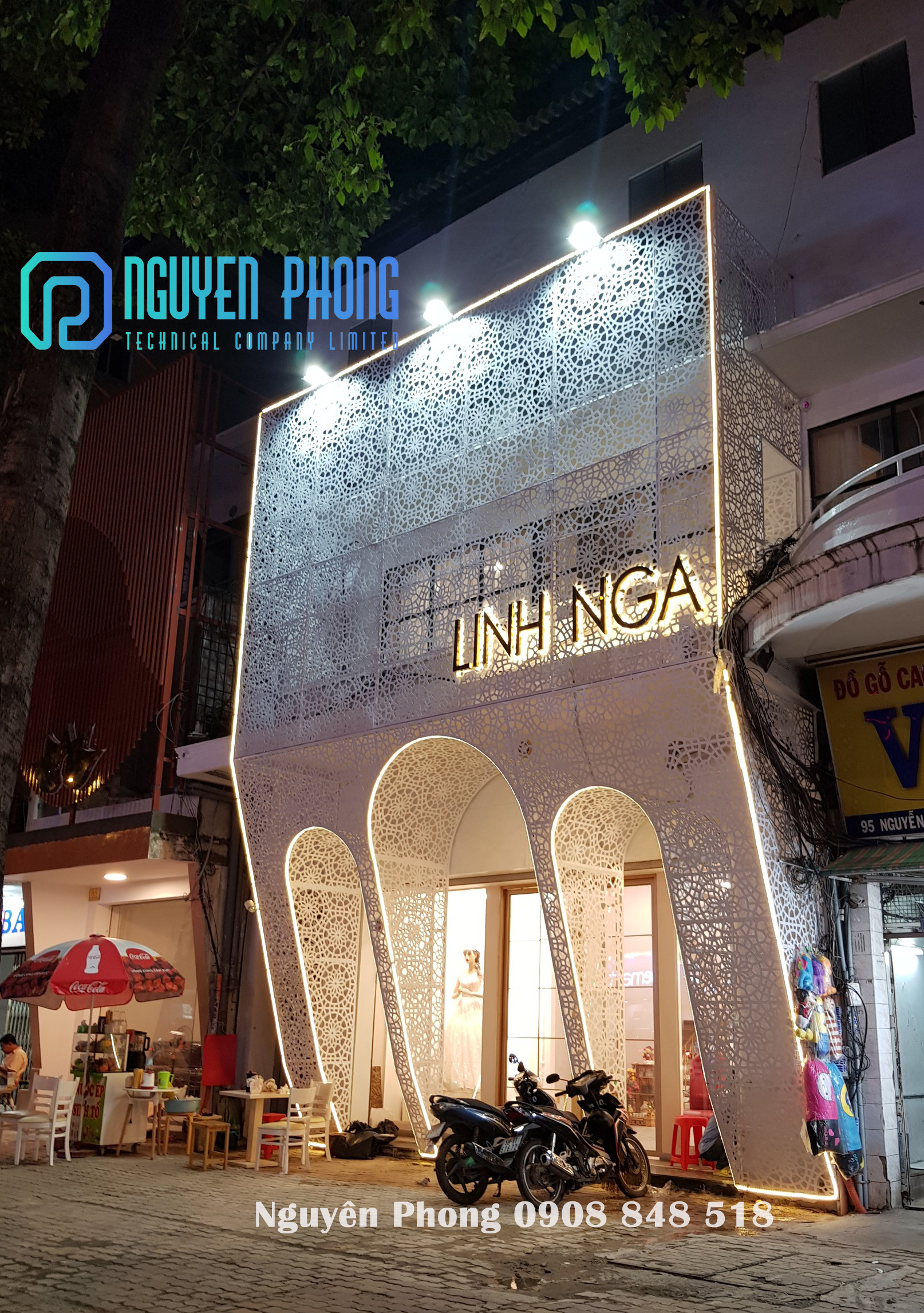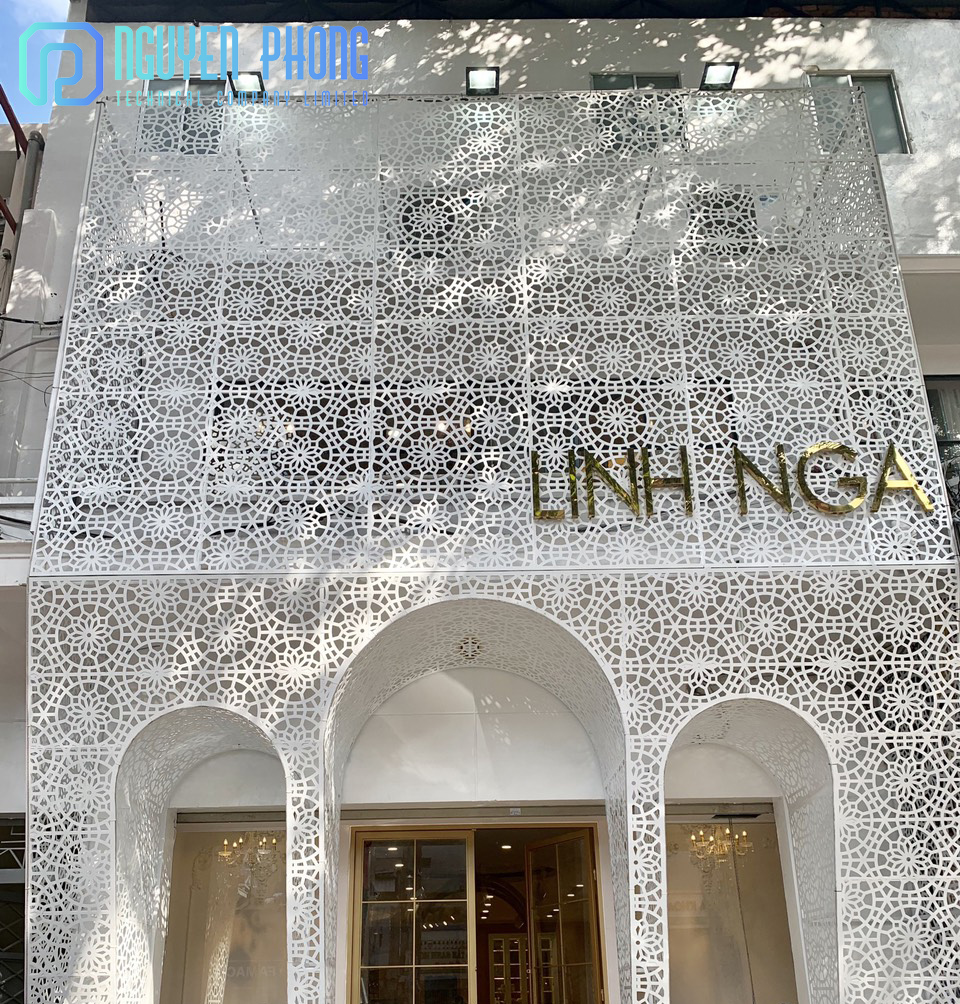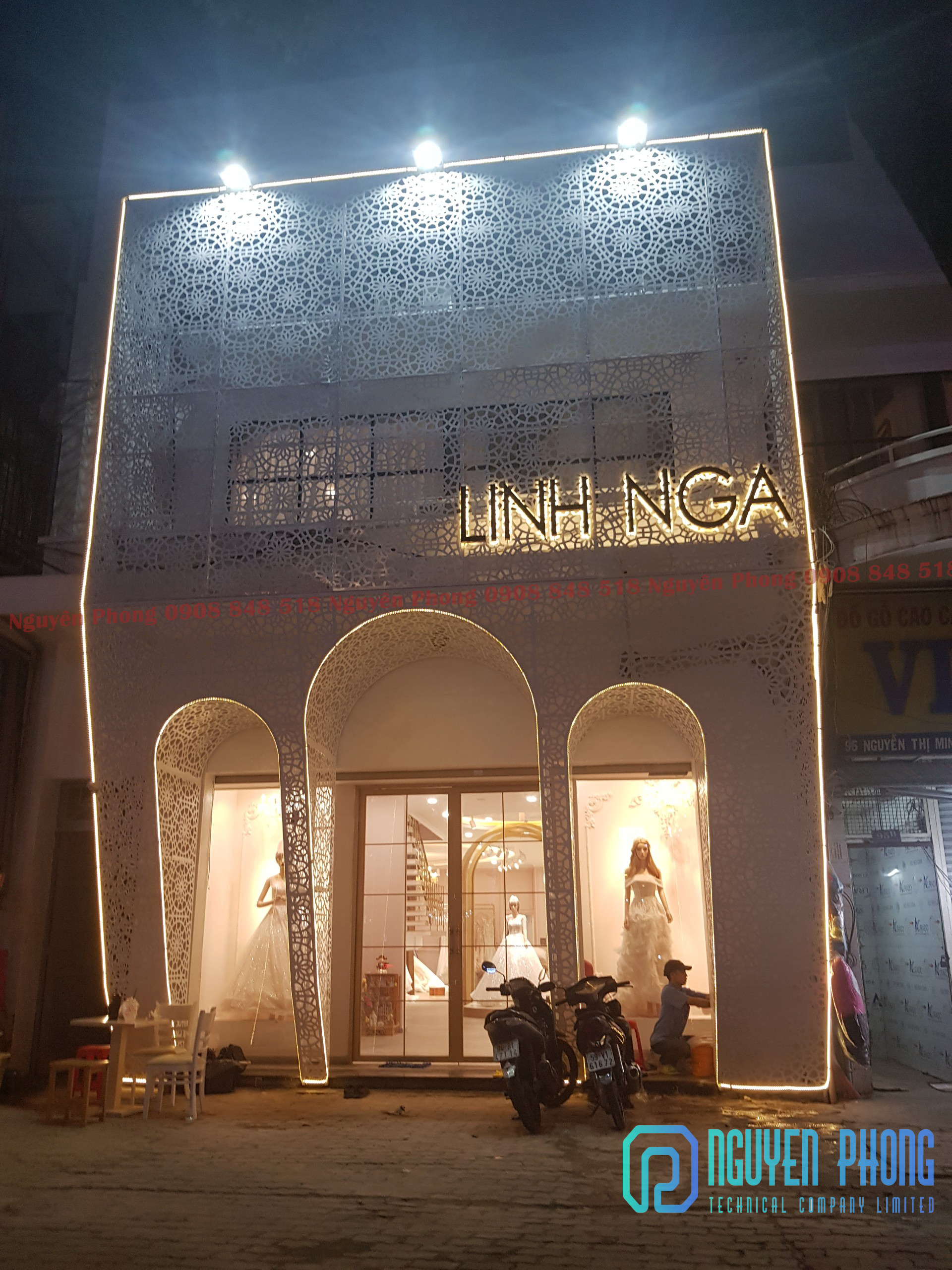 The total area of the facade is up to 95 square meters, and there are many segments, so the design department  is extremely important. The technicians are very careful to divide the drawings in order to match with actual measurement and minimize deviations when carrying out in construction.
The construction time was urgent, so Nguyen Phong had to work overtime to keep pace with the schedule of the opening of the showroom.
When the construction was completed, and the lights were up, we could smile and feel really proud of ourselves. The CNC cutting facade  under the effect of the Nightlight is glittering and striking, and seems to make everything around darken.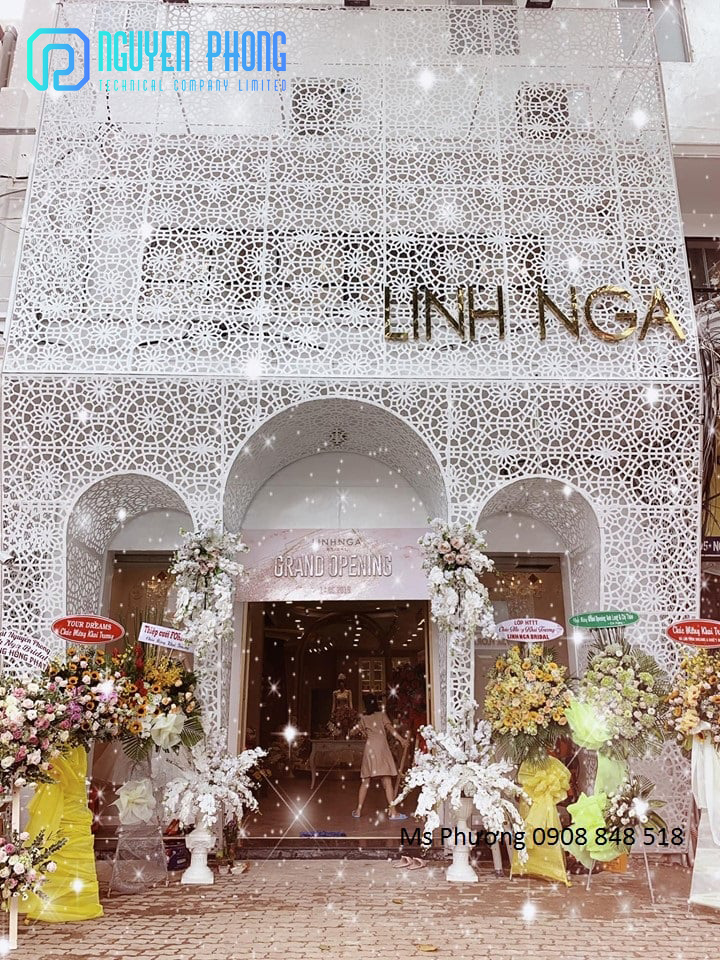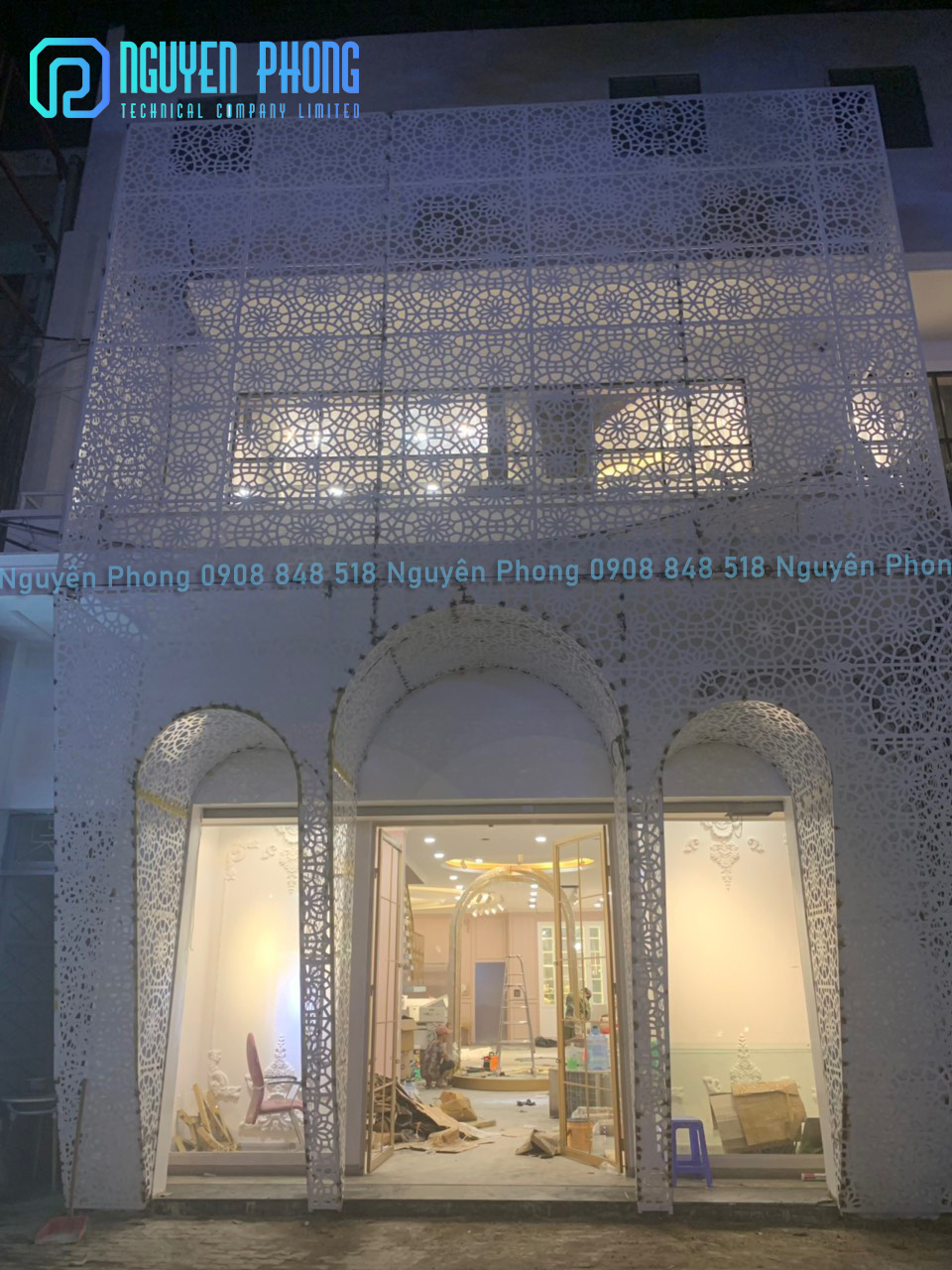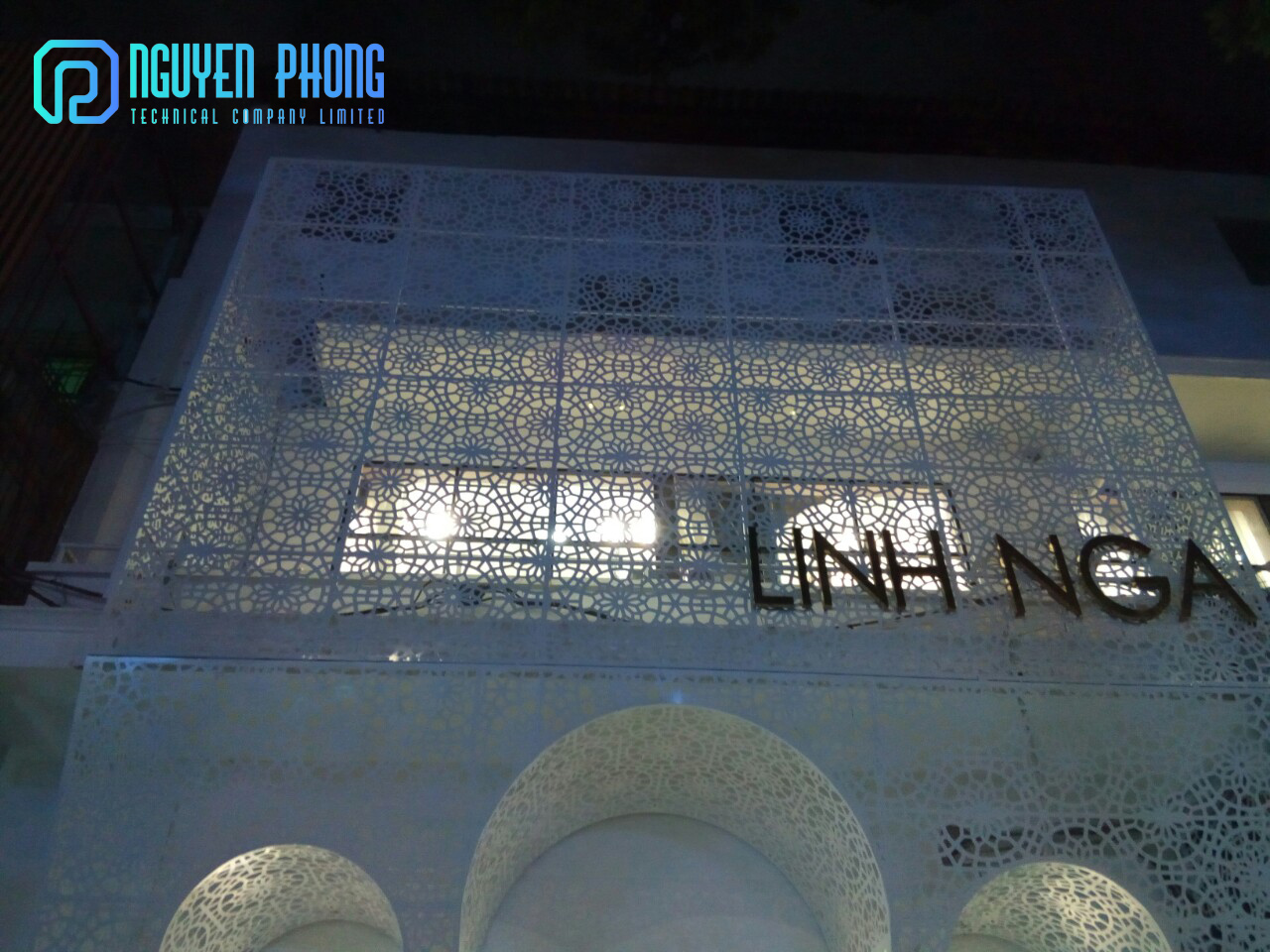 CNC cutting iron facade creates a different and unique appearance during the daytime and takes advantage of the light effects when lighting up at night are advantages of CNC cutting  pattern facades, that's the reason why they become so hot.
CNC cutting iron facade for decoration is not new in the field of architecture, especially for decorating works such as shopping centers, restaurants, hotels, restaurants, showrooms.
In the past few years, CNC cutting metal has been widely applied in advertising and furniture decoration. Nguyen Phong's goal is to make 2D designs become more soulful and express the whole meaning of our product and brand.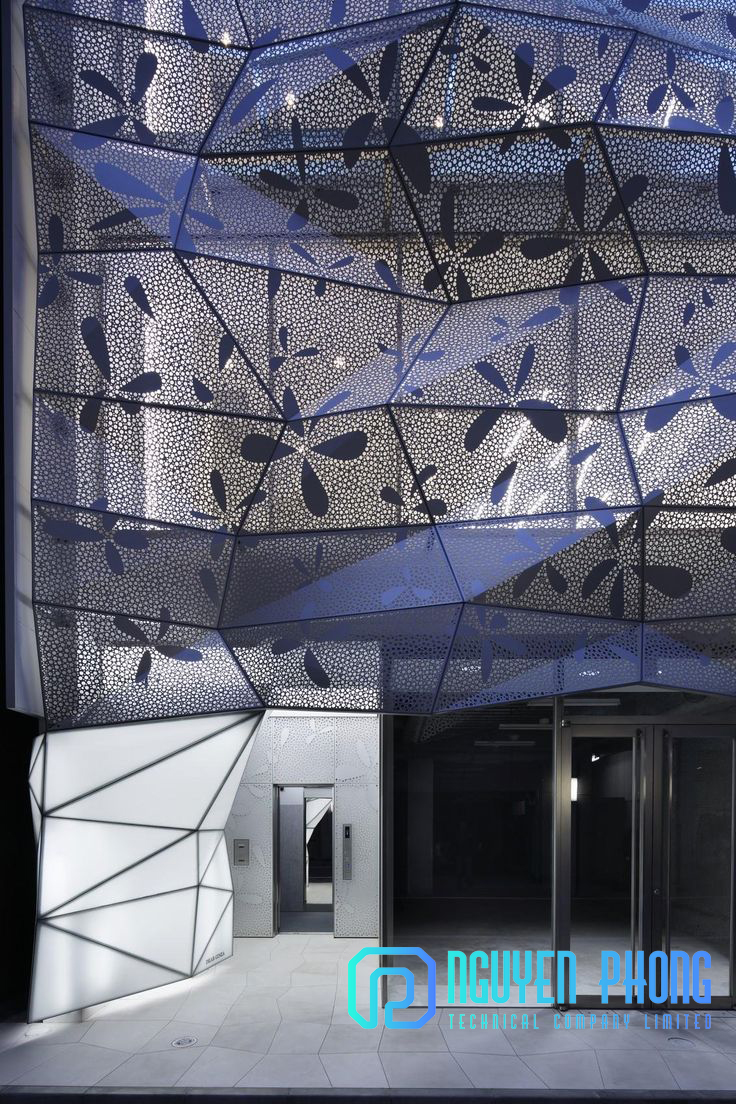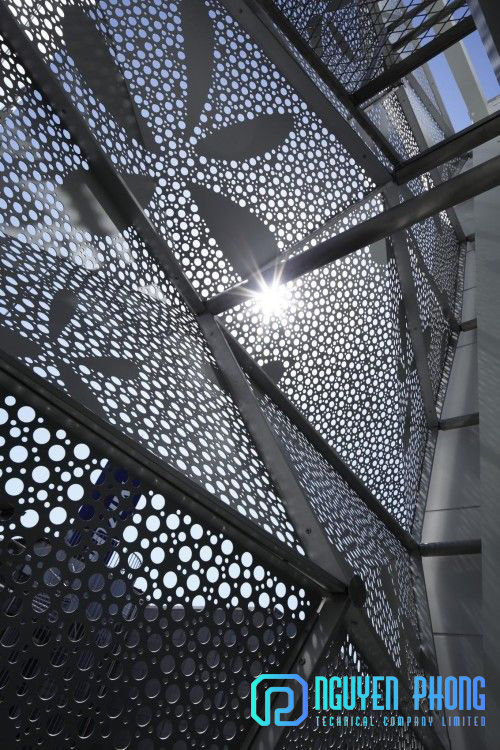 Nguyen Phong would like to thank Linh Nga Bridal Showroom for trusting and supporting products of Nguyen Phong !.
Nguyen Phong is so proud to bring you the product lines of  the impressive wrought iron with the best price. We're also the leading unit specializing in designing, processing and executing decor CNC cutting facade in Ho Chi Minh City.
We often say that:
"Give Nguyen Phong TRUST and We will proudly bring the best-quality wrought iron products"
NGUYEN PHONG TECHNICAL CO. LTD
TRUST AND QUALITY!
HOTLINE: 0908 848 518
See more article categories:
- Models of  unique wrought iron fence 
-  CNC cutting  iron facade for exterior decoration
- The elements of Feng Shui for wrought iron gates