Nguyen Phong Technical Company Limited is so pleased to greet all customers and partners!
Nguyen Phong is a company that specializes in supplying services and products of CNC cutting and was established in 2015. Nguyen Phong is developed by mechanical engineers, technicians, construction engineers, a team of skilled, enthusiastic workers, systems of modern machinery and equipment, and advanced paint technology. With the criterion for high-quality products, Nguyen Phong always pays attention to the steps from taking an accurate measurement at construction, designing to installing to finish the construction. Thus, Nguyen Phong is a prestigious and professional company at Ho Chi Minh city as well as neighbouring areas in the field of machining and providing CNC cutting service.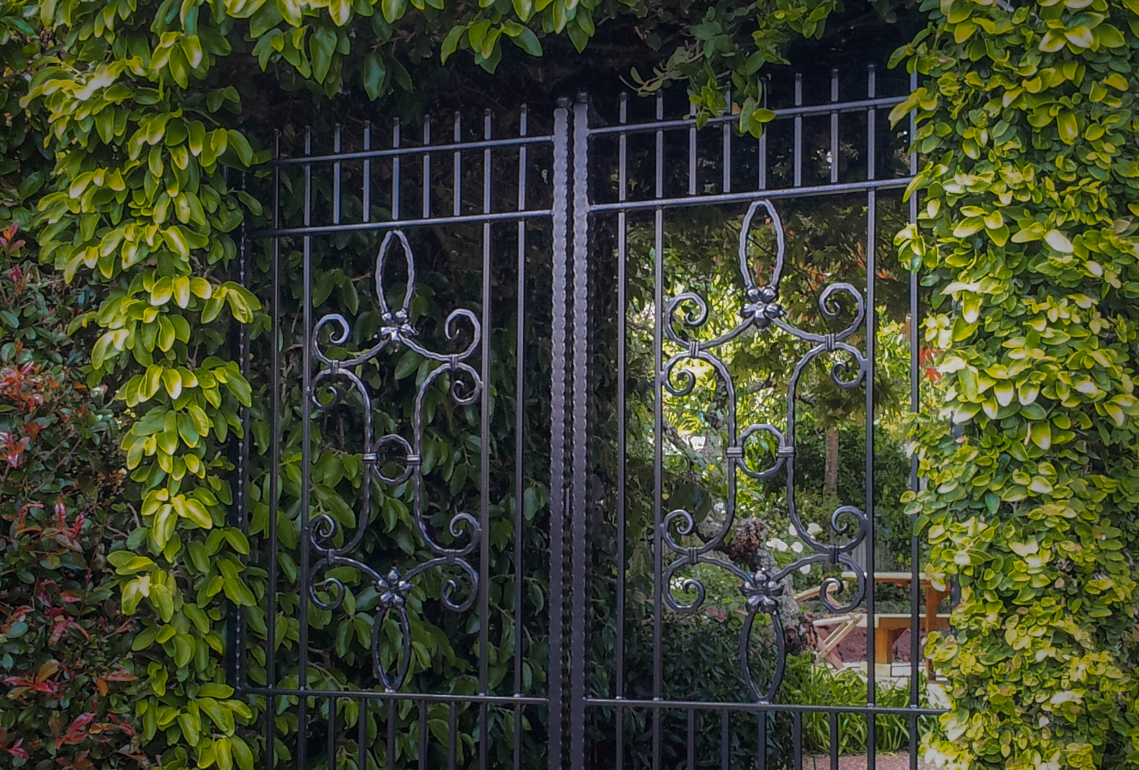 Thanks to the support and trust of customers, Nguyen Phong has constantly developed on production lines and pattern models, and improved the company organization, manufacturing and installation process to bring customers the best-quality products.
Nguyen Phong is currently an prestigious unit supplying and machining items of wrought iron, CNC cutting iron for customers and partners. We focus on the quality and notice every details in construction and project. We approach to every construction in different ways to meet customers' requirements and complete the high-quality and unique product.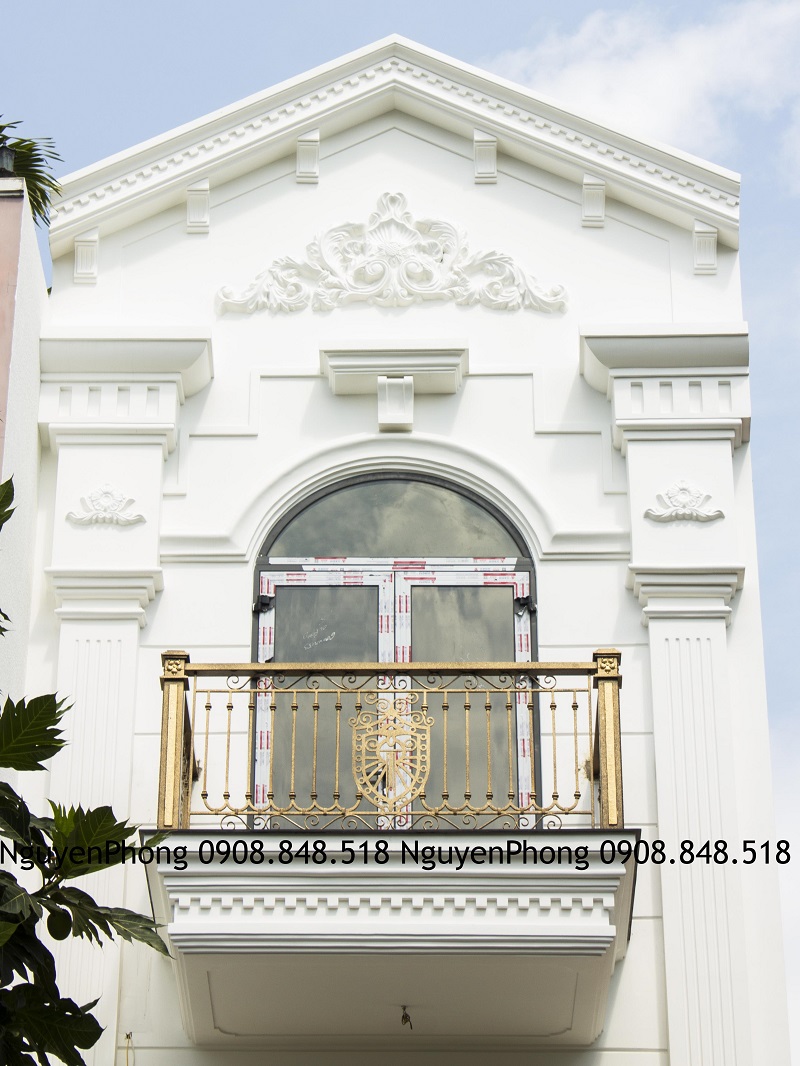 NGUYEN PHONG SERVICES & PRODUCTS
Supply and machine wrought iron and patterned CNC cutting iron for construction items such as gates, doors, fences, partition walls, window protective frames, balcony railings, handrails, decorative facade.

Artistic iron is applied to decorate furniture and garden, such as chairs, tables, beds, swings, decorative lampshade and shelves.

Machining CNC cutting metals like iron, inox, aluminium with laser, plasma, or waterjet cutting machine

Supply and install the  structural steel construction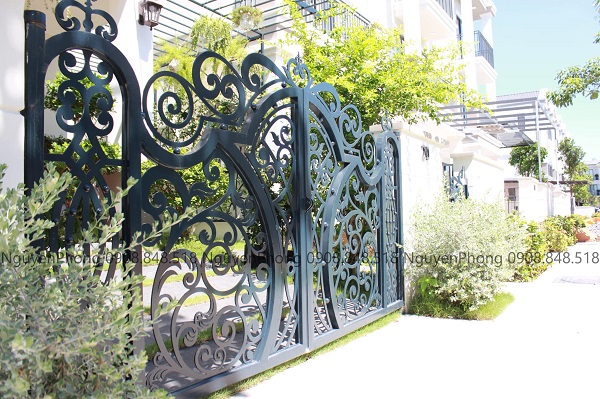 Nguyen Phong understands that making a house, building, project is the passion of homeowners and investors. So to accompany with our customers and partners, Nguyen Phong always tries our best to accomplish our purpose that is TRUST & QUALITY.
Nguyen Phong creates high-quality products for each construction and we receives the trust of customers and partners, which is the motivation making Nguyen Phong become more developed in human resources, products and equipments.
Nguyen Phong sends customers and partners the basic information about our working process.
1.The reason why you choose Nguyen Phong:
A team of professional technicians

A system of modern machines

Various pattern 

Design and process according to customers' requirements

The most competitive price

Delivery on schedule and time to hand over  products quickly

Always prioritize to handle customers' problems arising

Products are galvanized and painted 2-component epoxy with the smooth, gloss, and the highest level of colour lasting performance.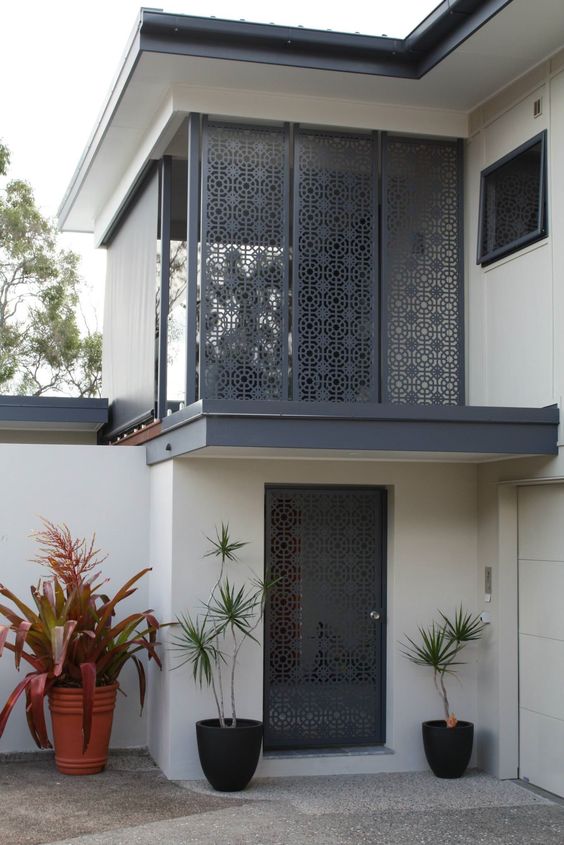 2. Machining time:
Average machining and installing time: 20-45 days
3. Delivery policy:
Nguyen Phong will deliver within Ho Chi Minh city 

Support to install products at the construction site

For customers in other provinces, please provide us.
+ Detail information of freight (phone number and address ) so that Nguyen Phong will transport products to your freight.
+ Please charge this shipping cost.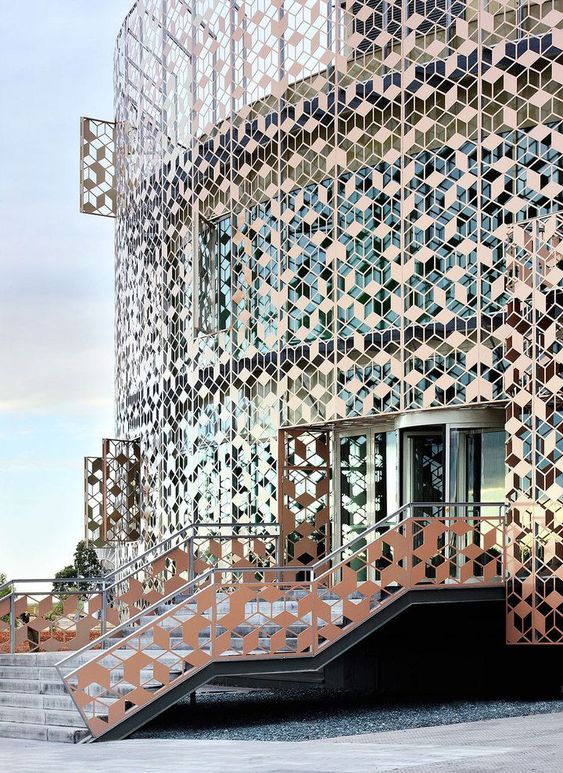 4. Dealing with arising problems:
If you have any problems of order form, please contact Nguyen Phong via hotline 0908848518 immediately.

In case that you miss the order or Nguyen Phong provides lacks of some detail, Nguyen Phong pledges to prioritize to fulfill your orders to ensure the construction progress.

Fast time for handling problems
Customers at Ho Chi Minh city: only 48h

Others: 72h
5. Warranty policy:
Paint peeled off because of errors of manufacture and installation

Products largely rusted

The welds are bent, buckled, or shrunk

Products hard to open or close

12-month warranty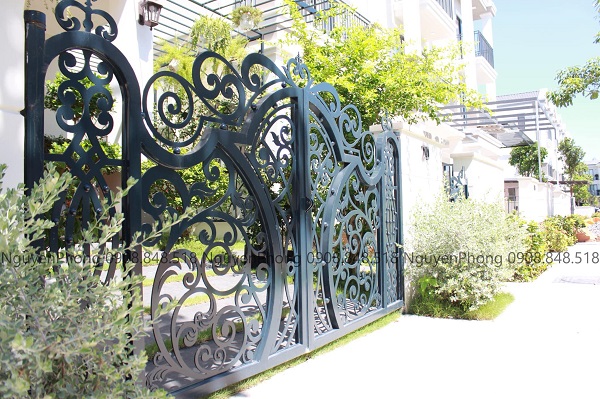 6. Nguyen Phong - Partners
In our effort, we commit to bring customers:
Products with high accuracy according to customers' requirement

Products with high aesthetic and technique.

Drawing designs fast and ensuring the technical requirements.

Fast delivering time

Reasonable price policy

Many other advantages : packaging, delivery support, etc.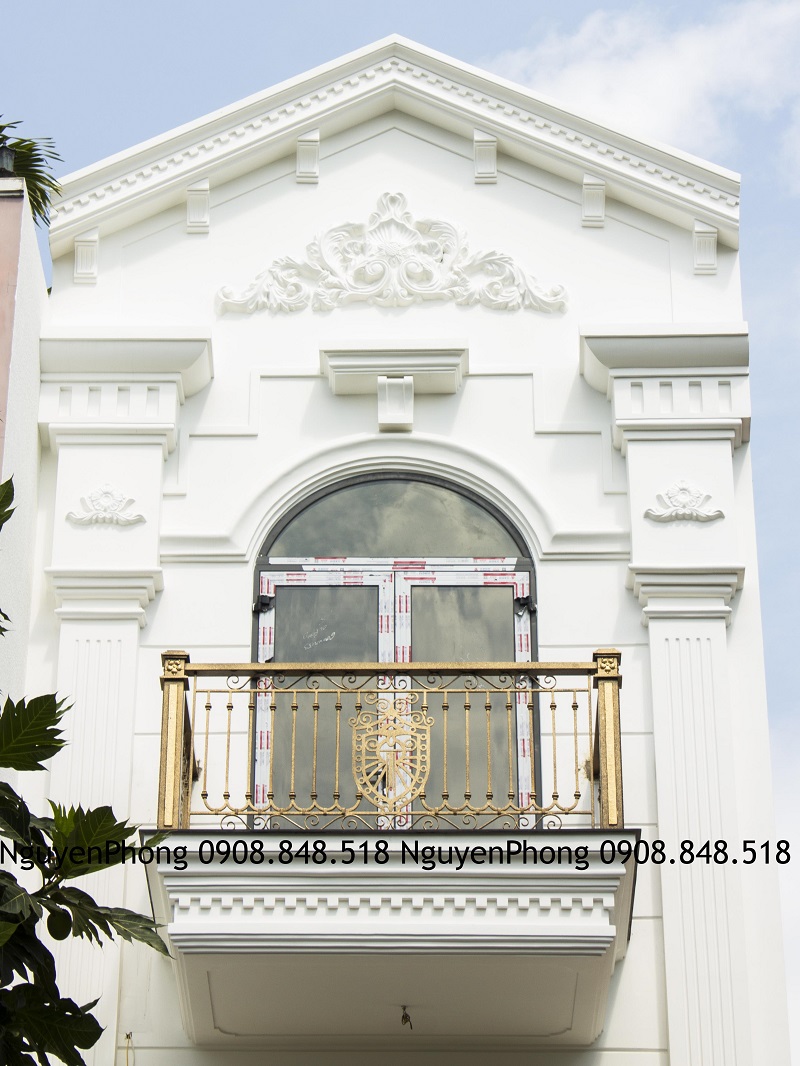 Each year passing, Nguyen Phong has become seasoned in the field of Iron Art, and we really appreciate and thank for the trust of customers and partners. With a team of creative and enthusiastic engineers and technicians, and modern machinery systems, and advanced paint technology, Nguyen Phong ensures that customers and partners will enjoy the best products and services from us.
If anyone wants to enquire more about wrought iron products, you can contact the hotline 0908.848.518 or leave the contact information so that Nguyen Phong can call to you.
Nguyen Phong Technical Company Limited
Trust and quality
 Phone number: 028 7777 3868
Hotline: 0908.848.518
Email: phuongdangthy@gmail.com
Website: http://nguyenphongcnc.com/ hoặc http://np.nguyenphongcnc.com/
Address: 200 Phan Van Han street, 17 ward, Binh Thanh district, Ho Chi Minh city