ARTISTIC WROUGHT IRON GATES AND FENCES FOR INDIVIDUAL VILLAS IN CANADA - THE FIRST EXPORT ORDER.

1. SUMMARY OF WROUGHT IRON GATE AND FENCE AND TOTAL ORDER VALUE.
Mr. Maged  is a very nice customer. He found Nguyen Phong Metal Metal Art at the Alibaba site, and he absolutely loves the handcrafted wrought iron products we make. The reason is that they are completely different from iron products made in industrial factories, so he wanted to have a set of beautiful wrought iron gates and fences in front of his house in Toronto, Canada.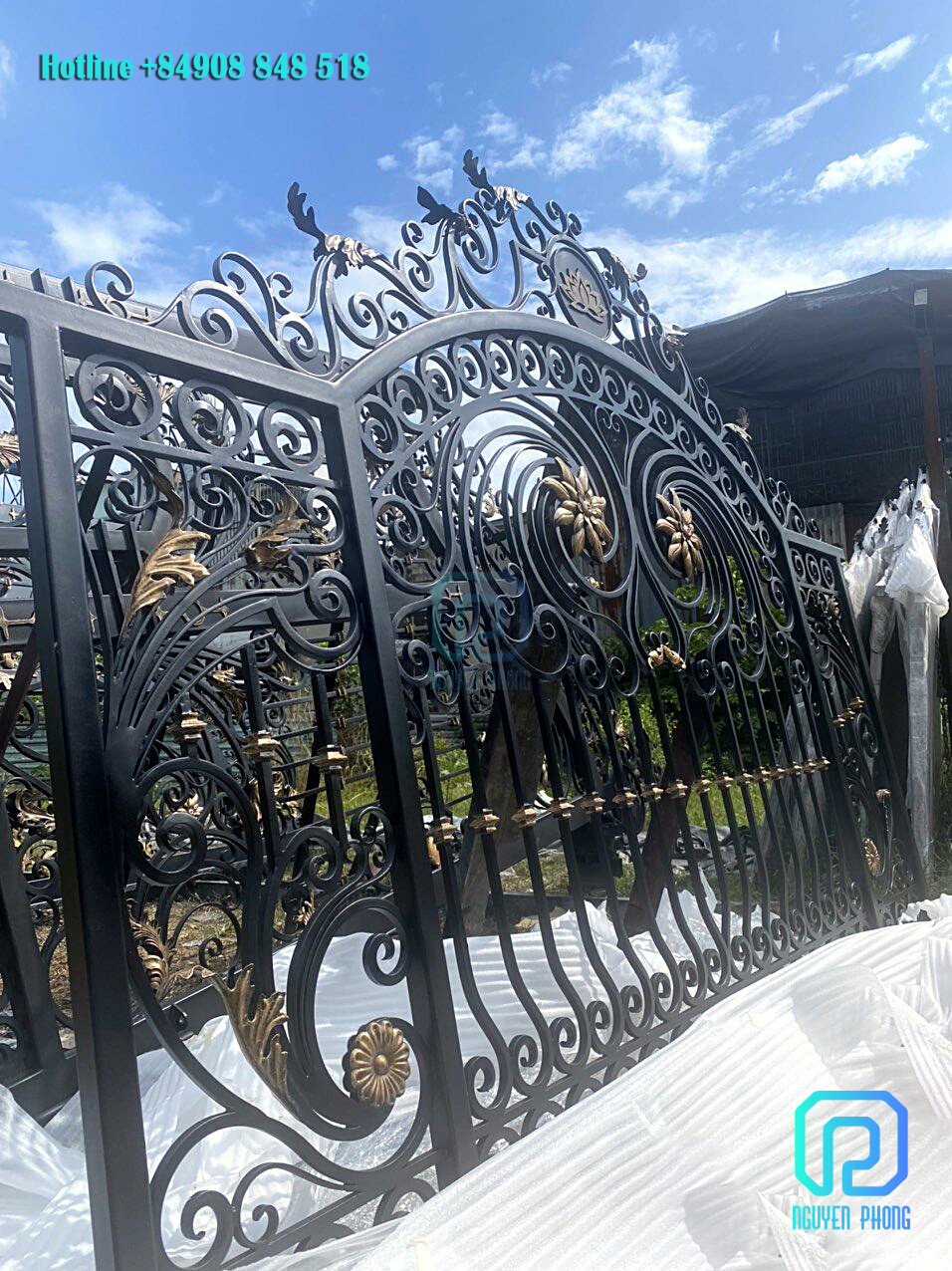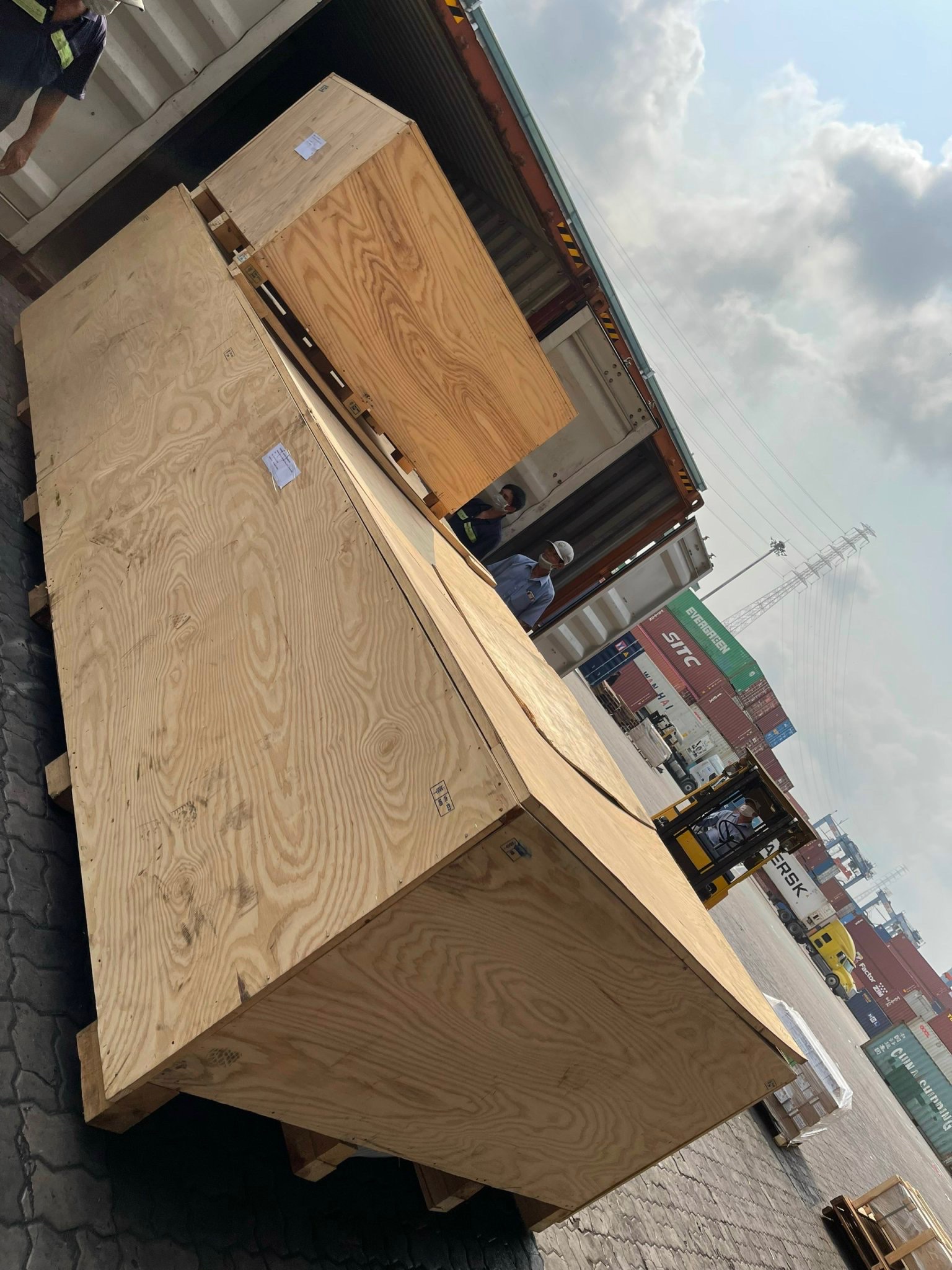 IRON GATE & FENCE INFORMATION:
02 Wrought iron main gates: About 34 square meters.

08 Wrought iron fence in front: about 70 square meters .

04 Galvanized iron fences on the side of the house: about 29 square meters. 

05 Artistic iron posts with a height of 1800mm.

05 decorative iron gate lamps.
The total weight of all items is about 4.2 tons.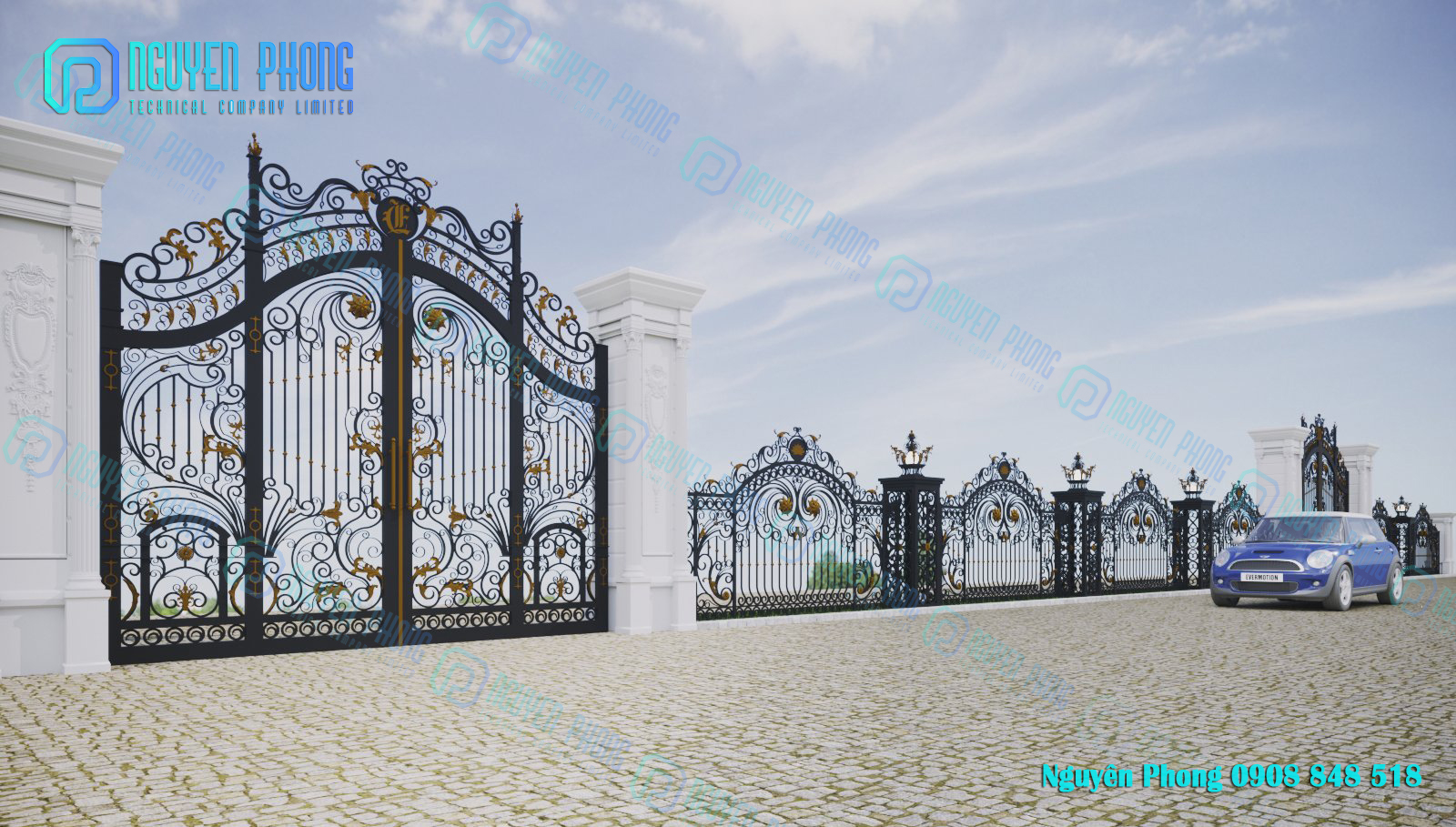 All products are required to be hot-dipped galvanized to ensure their longevity in Canada's cold weather. Although the cost will be higher, hot-dip galvanization for all products used outdoors is highly recommended for customers in Nguyen Phong Metal. The reason is that the products at our workshop are hand-crafted wrought iron products of high value.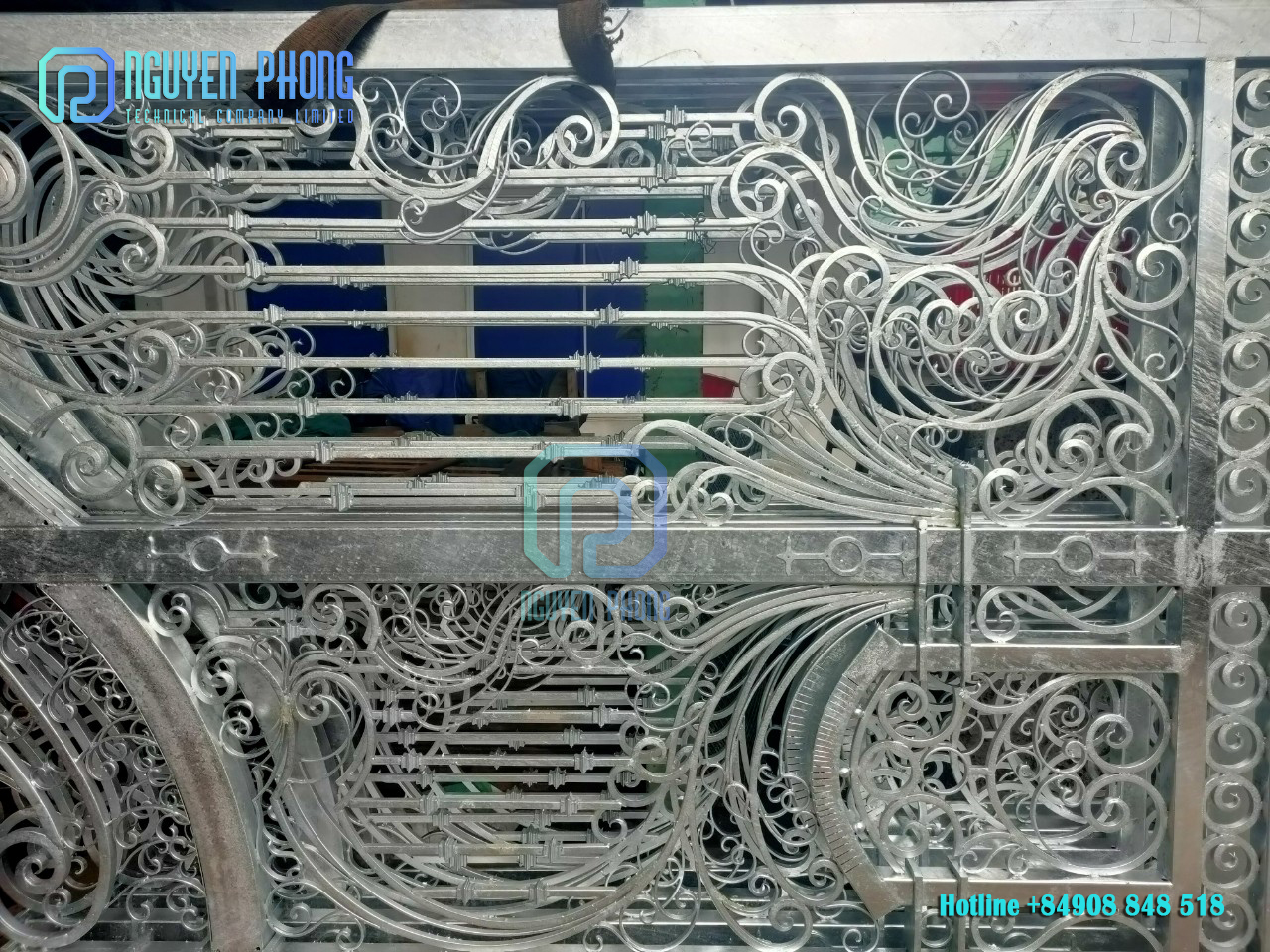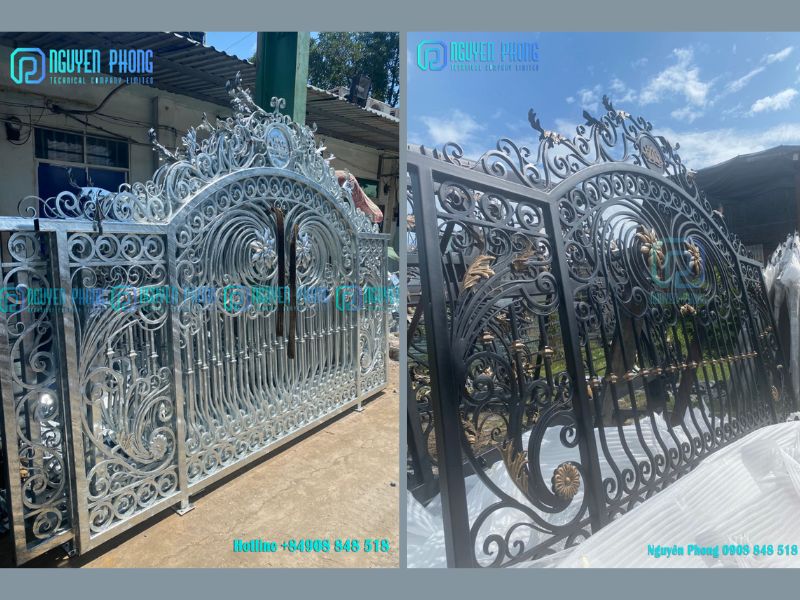 2. 2D AND 3D DESIGN DRAWINGS FOR THE FRONT OF THE VILLA:
After exchanging all the necessary information and understanding the requirements of the customer. Mr. Tadros was consulted on technical details and fine-tuned ideas by Nguyen Phong Metal. The purpose is to unify the actual processing in Vietnam with the requirements of construction and workers working in Canada.
Before placing the order, Mr. Tadros received all the 2D design drawings from Nguyen Phong Metal. Design drawings include details of gates, fences, posts, art iron lamps, and overall drawings describing the location of items. In fact, he is completely assured and trusted by the accuracy of the 2D design drawings.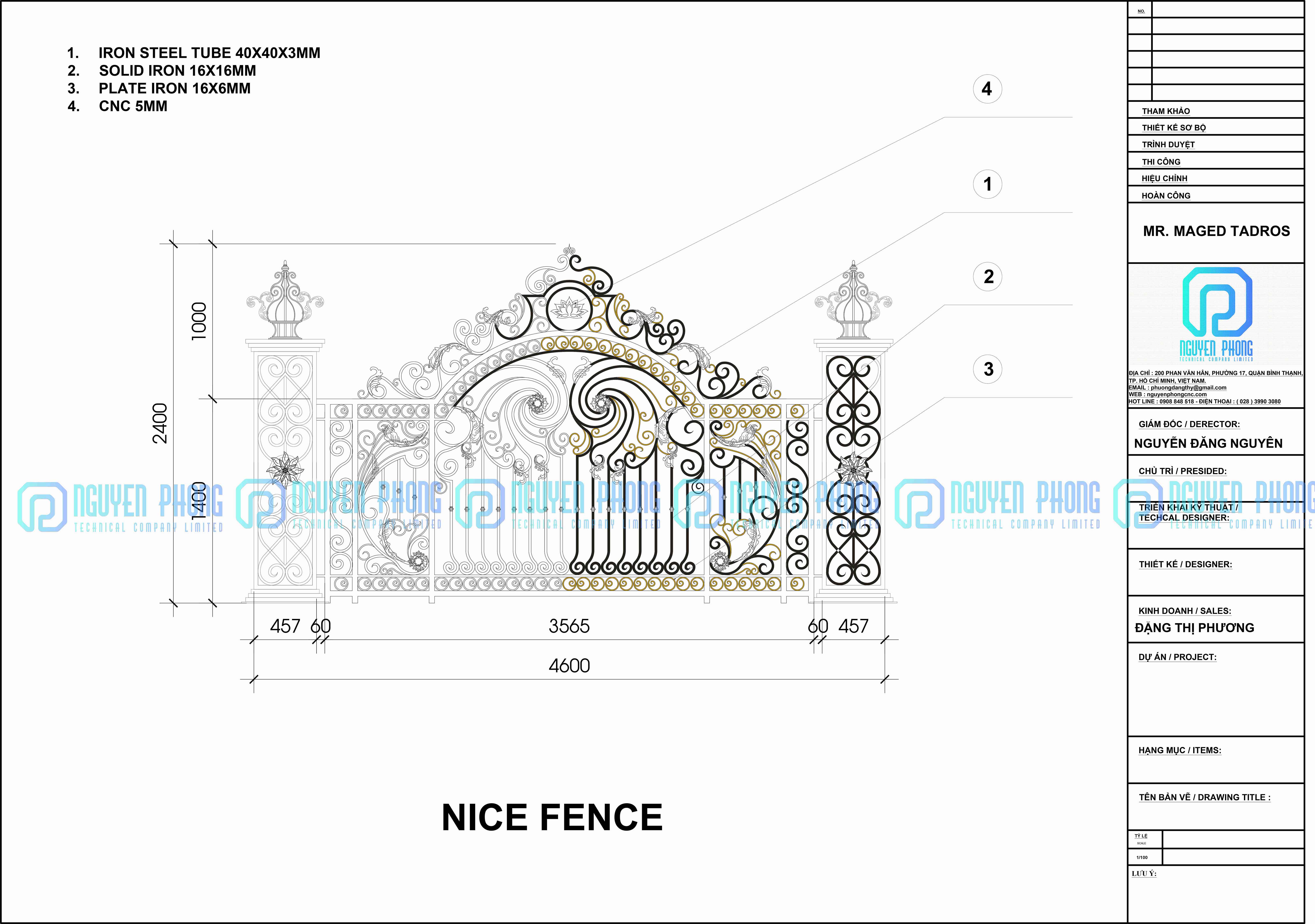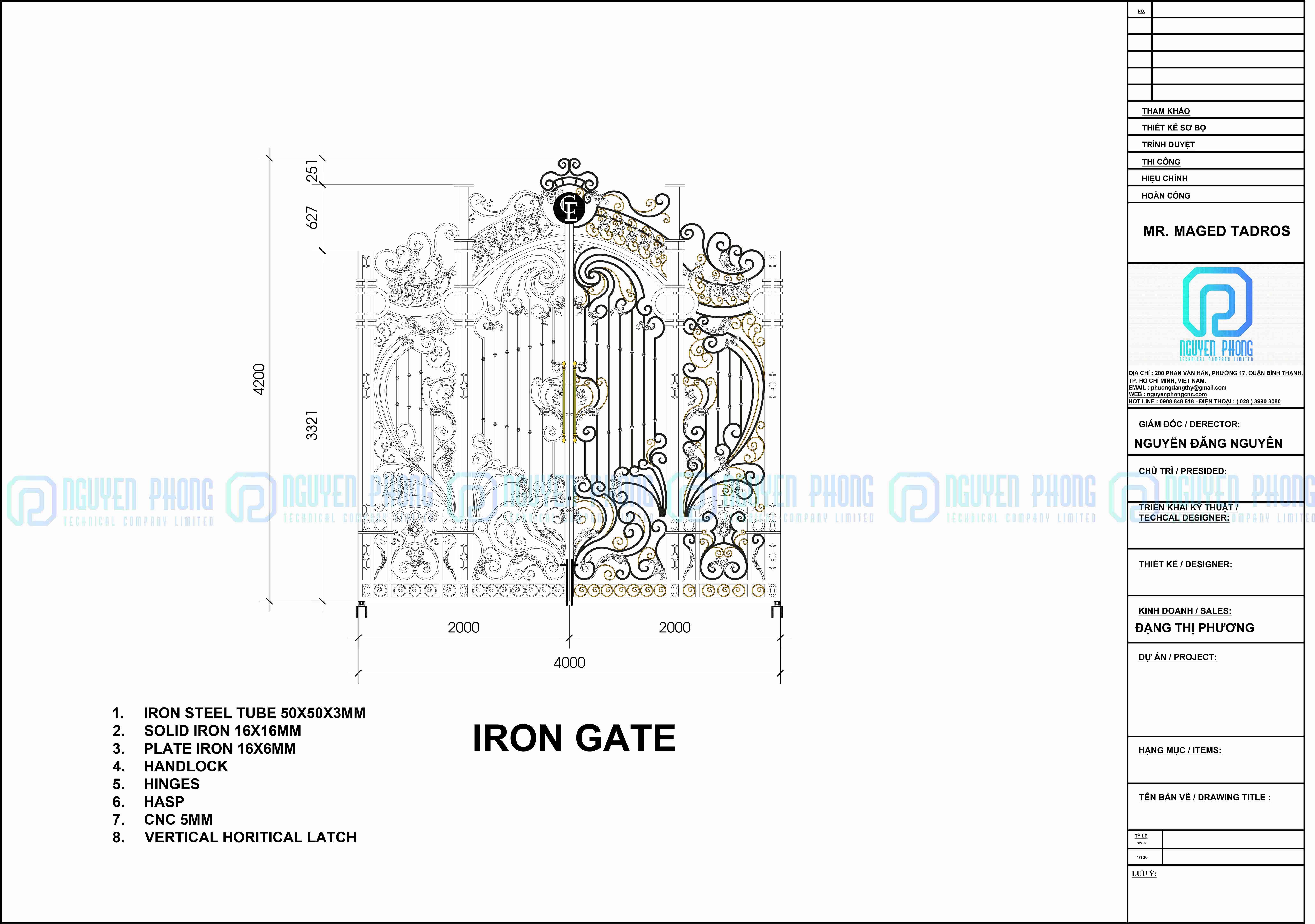 The process of signing the contract took place quickly after that.  
Mr. Tadros's 3D design drawings were sent to Mr. Tadros within five working days so he could visualize the entire front gate and fence system after it was installed. 3D design drawings are always the most desired by customers because they describe iron art items visually and vividly, making it easier for customers to visualize. Along with that, the 3D drawing also shows the professionalism of the manufacturer (Nguyen Phong Metal). 
More specifically, to create a personal impression for the two sets of wrought iron gates, Mr. Tadros wanted to put a lettering logo on the top of the gate. Understanding those needs, Nguyen Phong Metal is always ready to design and respond to create artwork with the owner's personal aesthetic.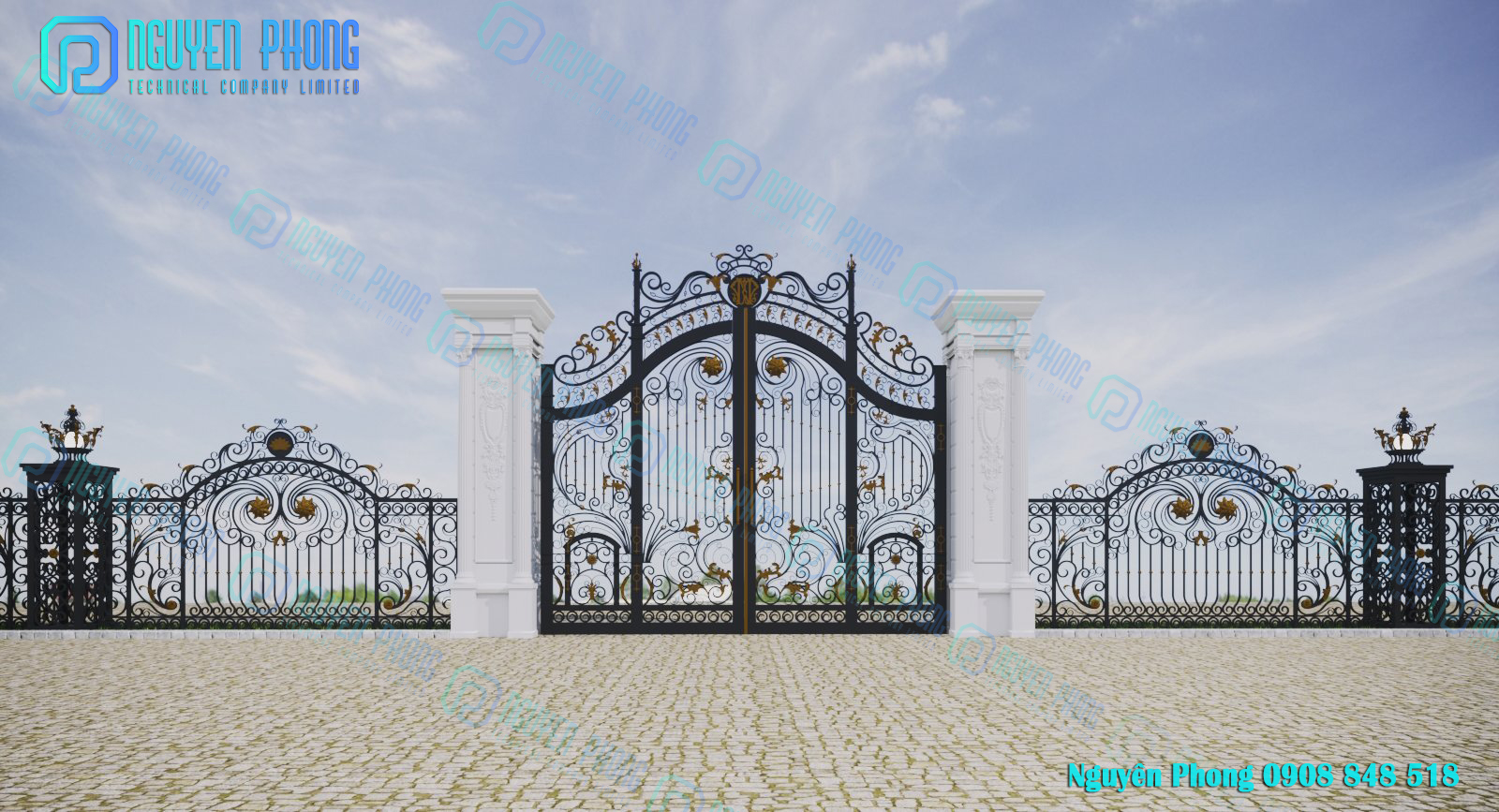 Production deployment drawings and 3D drawings are sent along with a board of  sample materials (videos and close-up images) so that customers can understand all the materials used to make their wrought iron gates and fences.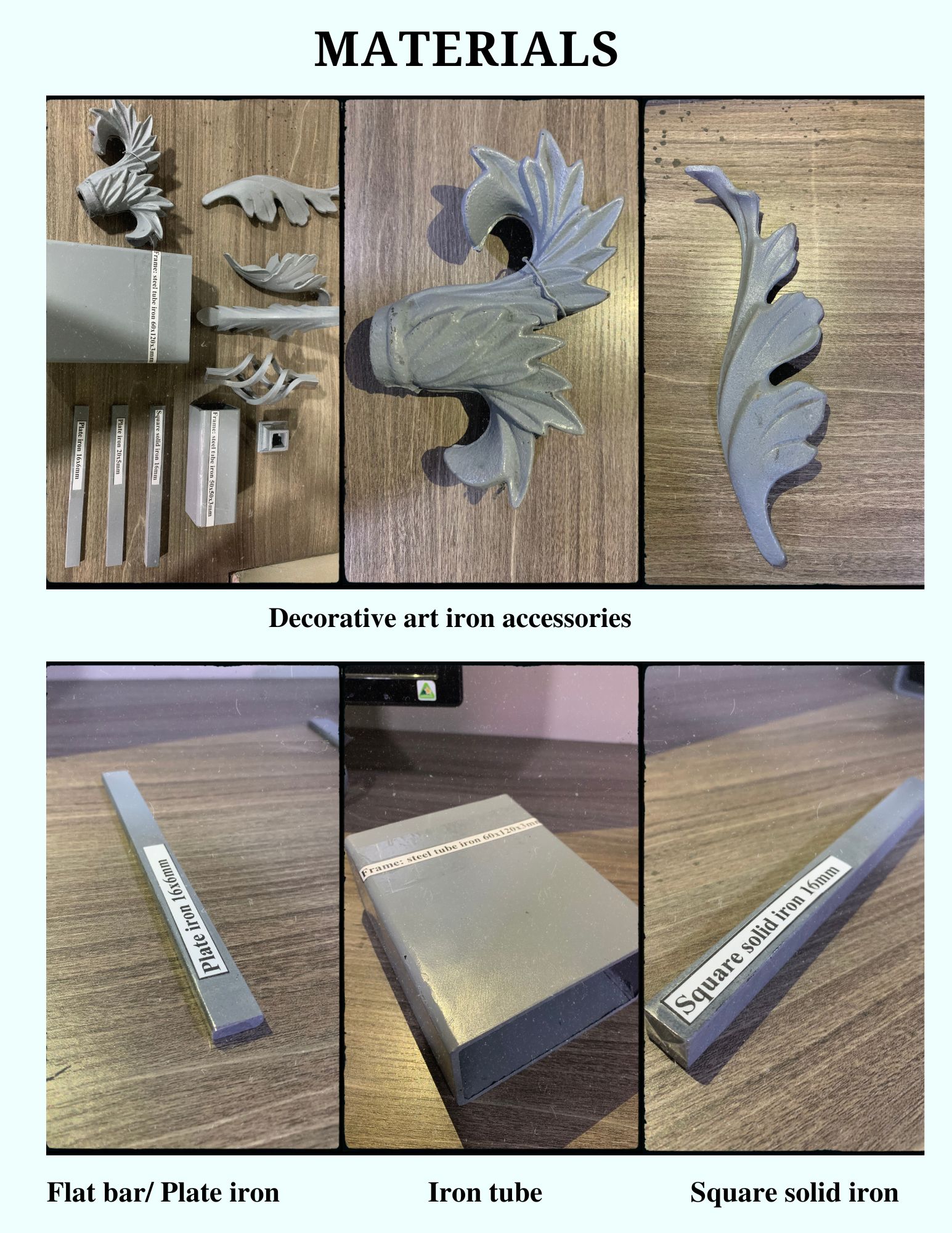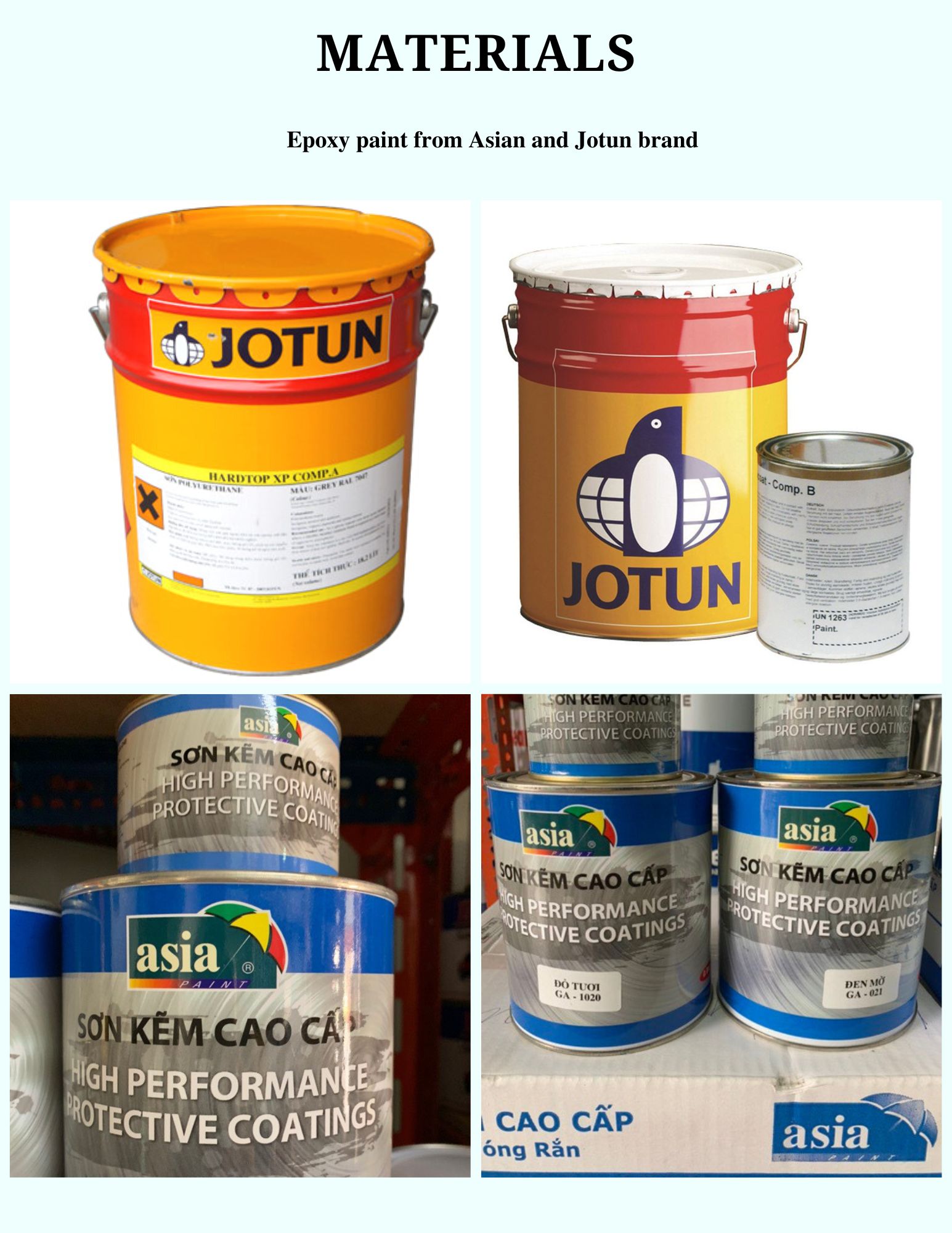 3. PROCESSING, GALVANIZING, AND PAINTING AT THE FACTORY: 
All 2D and 3D drawings, as well as boards of  sample materials, are quickly authorized. Nguyen Phong Metal moved to the production stage at the factory. 
The production process at the factory takes place within 50 days, going through the following stages: 
Prepare materials and make production plans. 
Make frames and wrought iron patterns 
Assemble the pattern into the frame;
Assemble accessories and adjust details according to a 1:1 ratio printed drawings.
Treatment of the welding position, as well as product surface treatment 
Hot-dip galvanizing the entire product's surface and exterior. 
Re-treat the product's surface. 
Paint process (primer, top coat 2 times, finish top coat 2 times).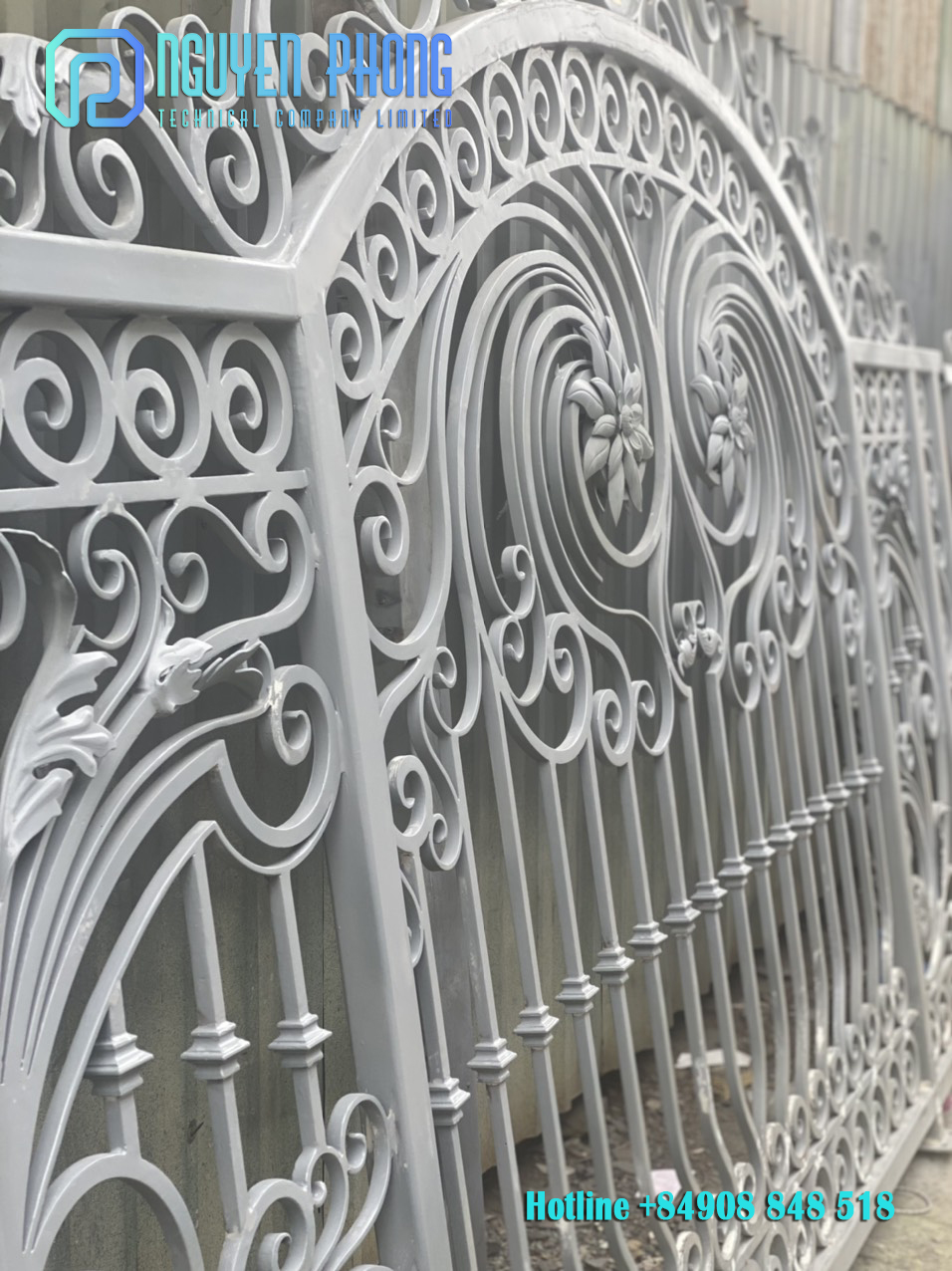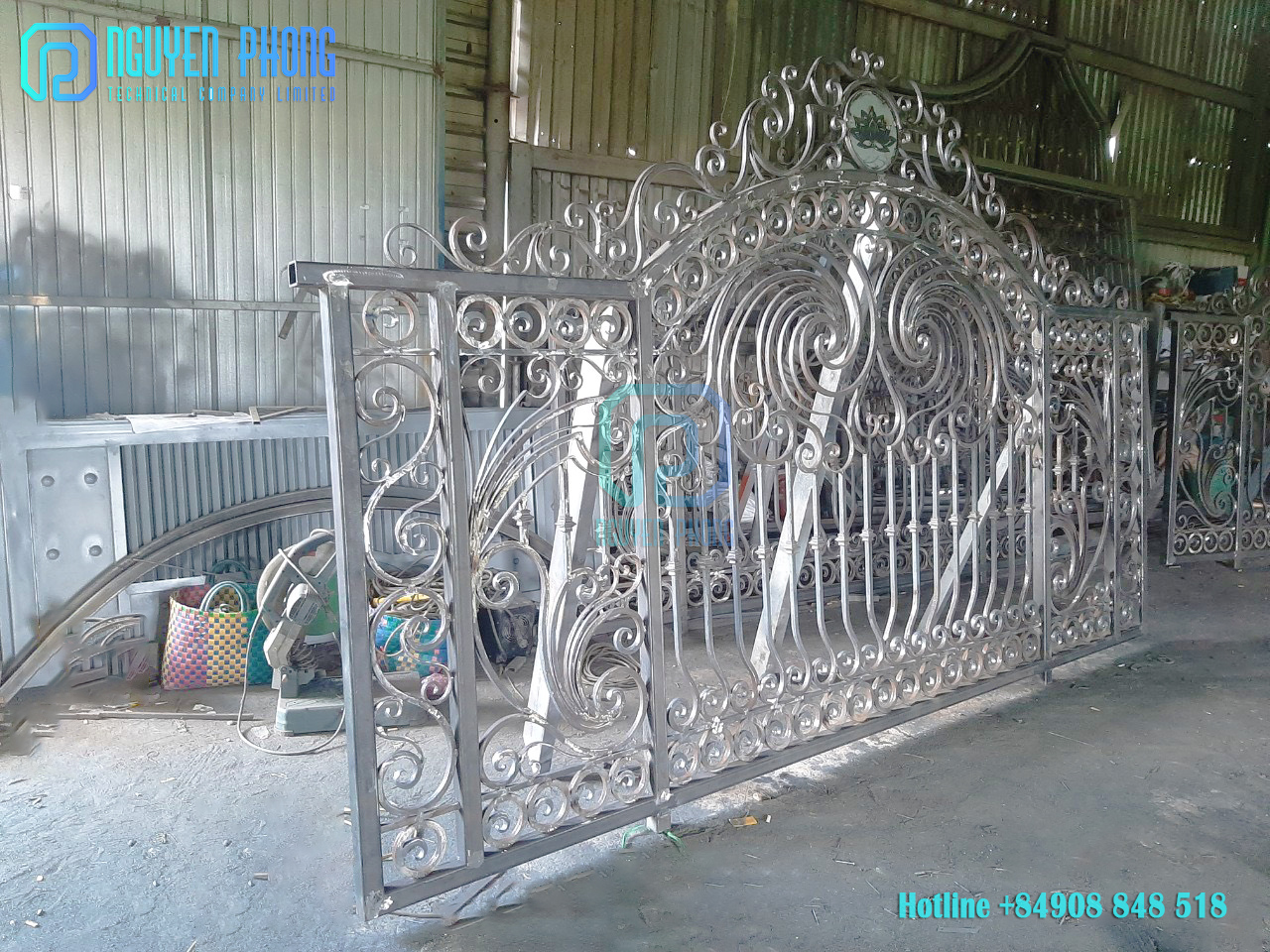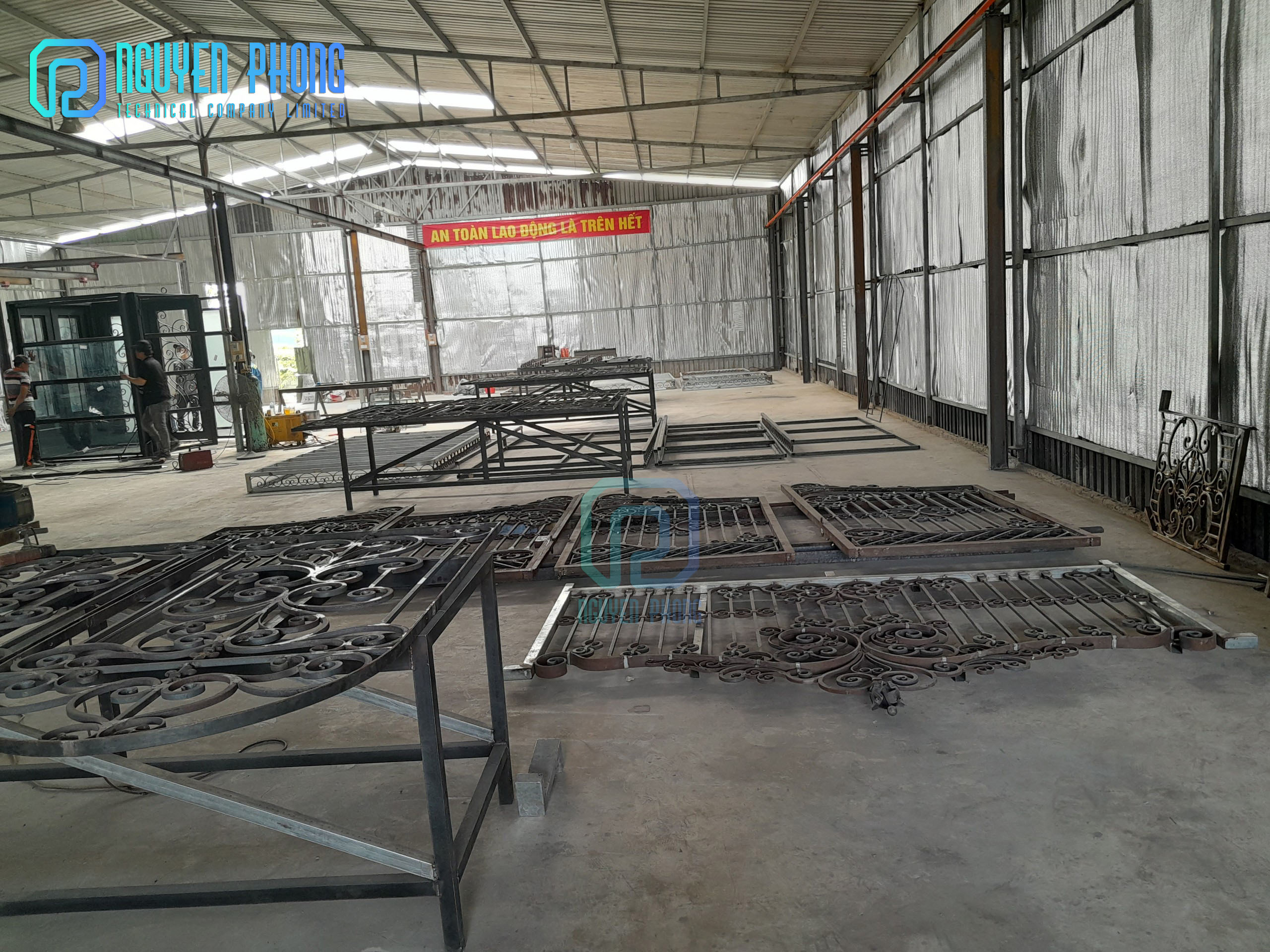 The products after hot-dip galvanizing have extremely rough surfaces. Therefore, the surface treatment requires a lot of effort and time so that the product after finishing the paint, has a beautiful, smooth surface and is aesthetically pleasing.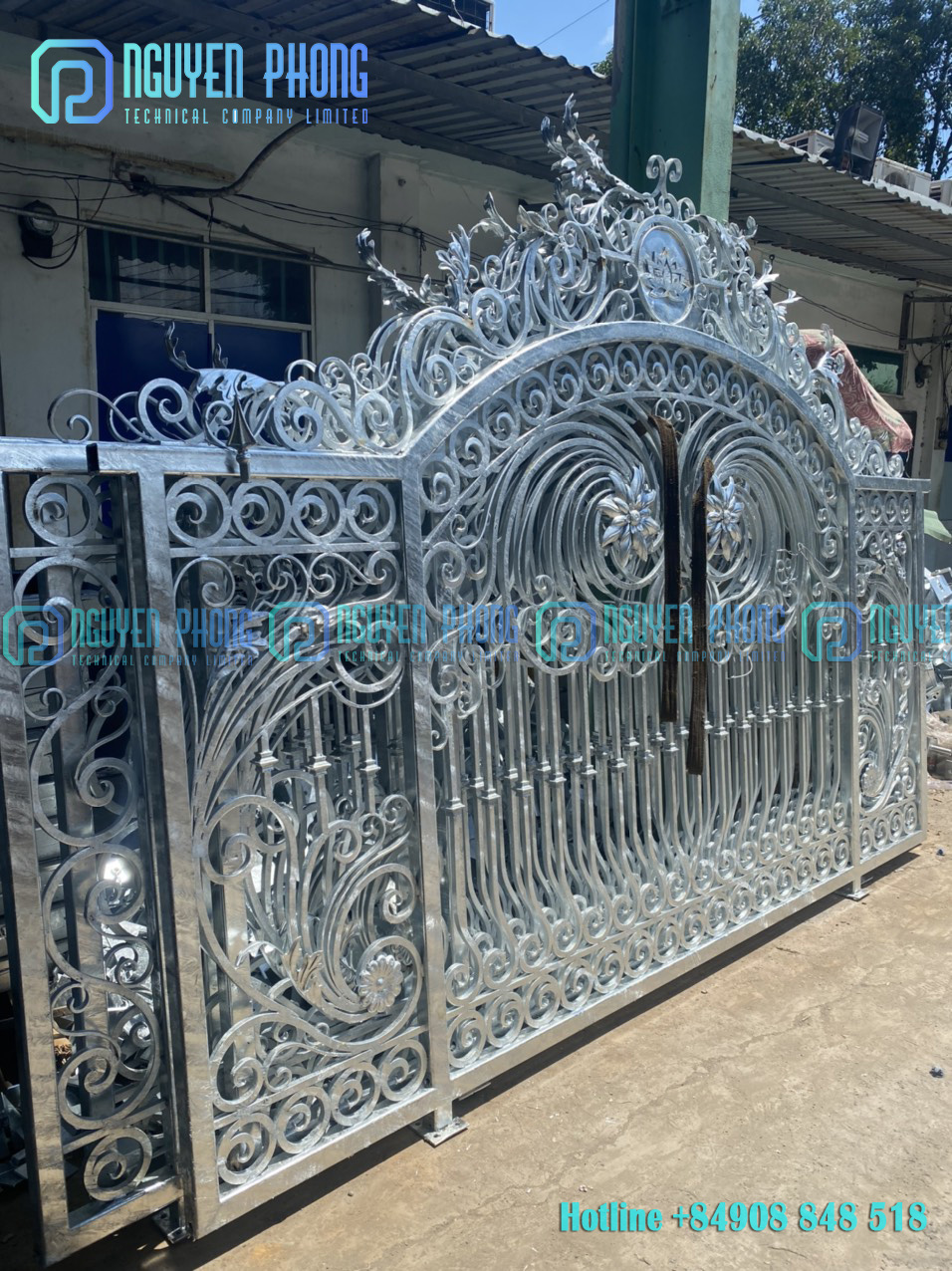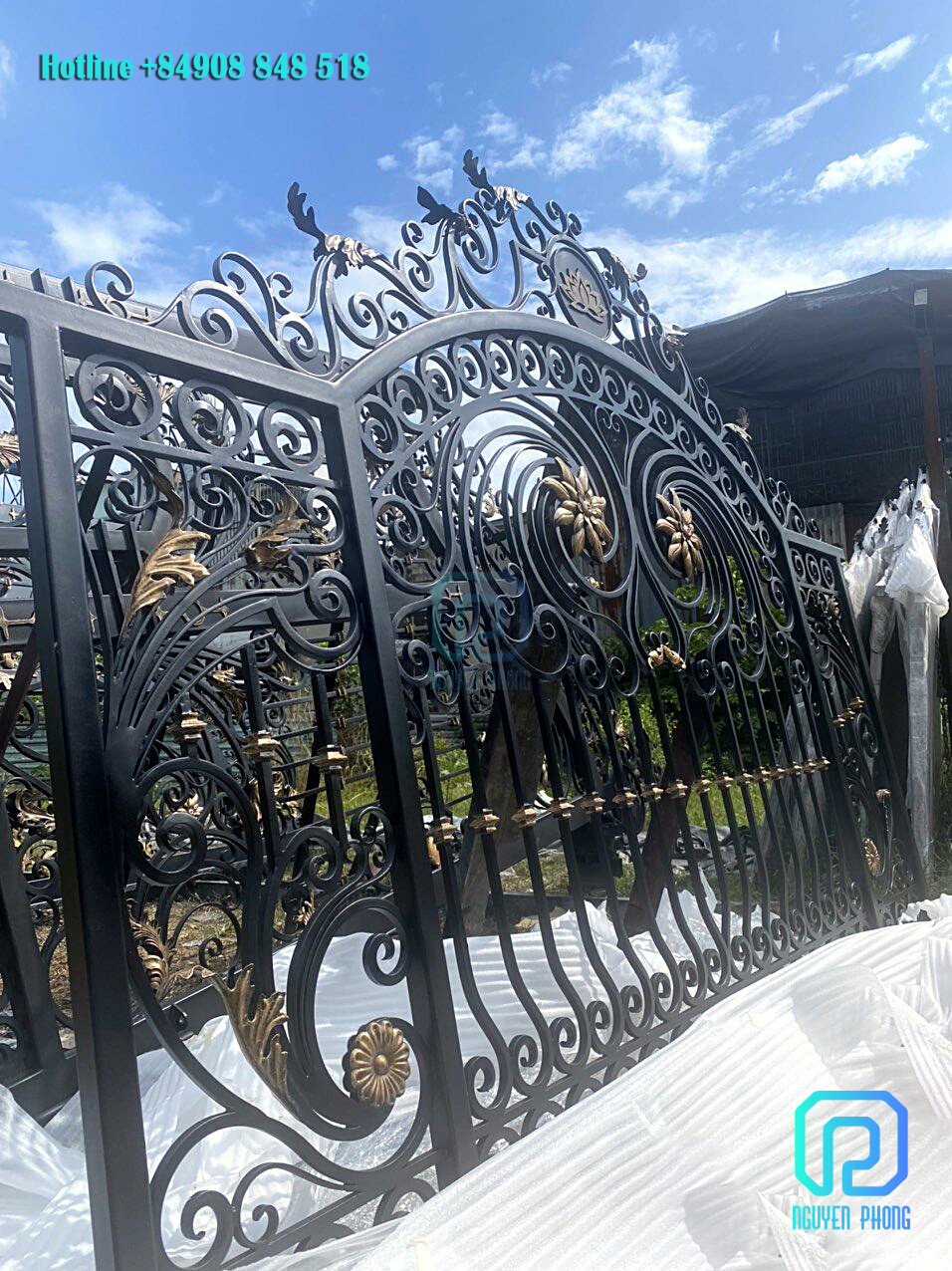 Nguyen Phong Metal uses 2-component epoxy paint from Asia brand—a famous paint brand from Singapore. To be more specific, modern paint materials have high durability and are only used for high-grade iron art products (in addition, Jotun paint is available). 
All products are painted in matte black, and decorative accessories are painted in antique bronze color. The paint color was also approved by Mr. Tadros before proceeding to paint the entire product.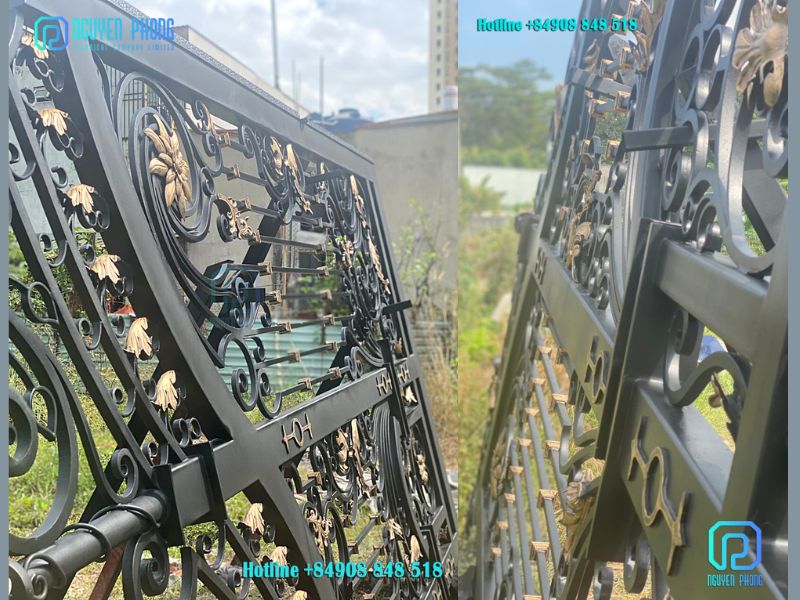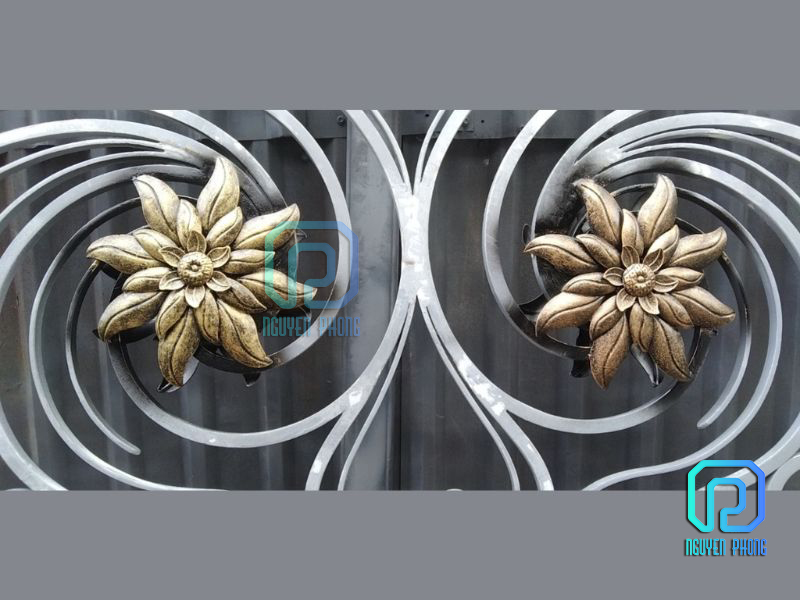 4. PACKING - HANDING OVER THE PRODUCT TO THE SHIPPING UNIT.
Wrought iron gates and fences at Nguyen Phong Metal will be quoted according to the terms of delivery at the factory (EXW). However, Nguyen Phong Metal is always ready to assist customers in finding a suitable shipping company with the best quote. 
The order of Mr. Tadros is the first export order with a large volume of products. We have chosen to pack the product with wooden boards very carefully to protect the product during transportation.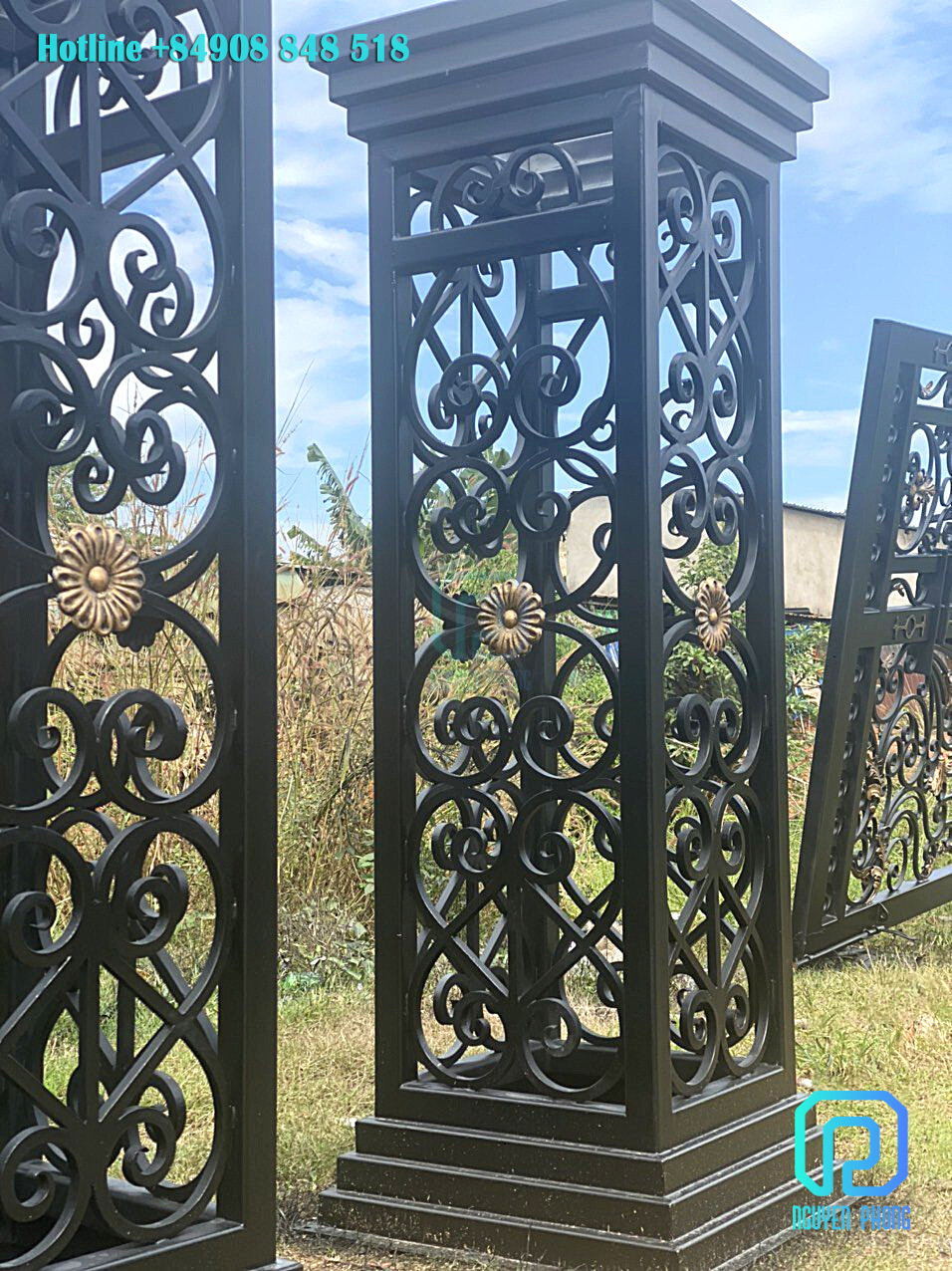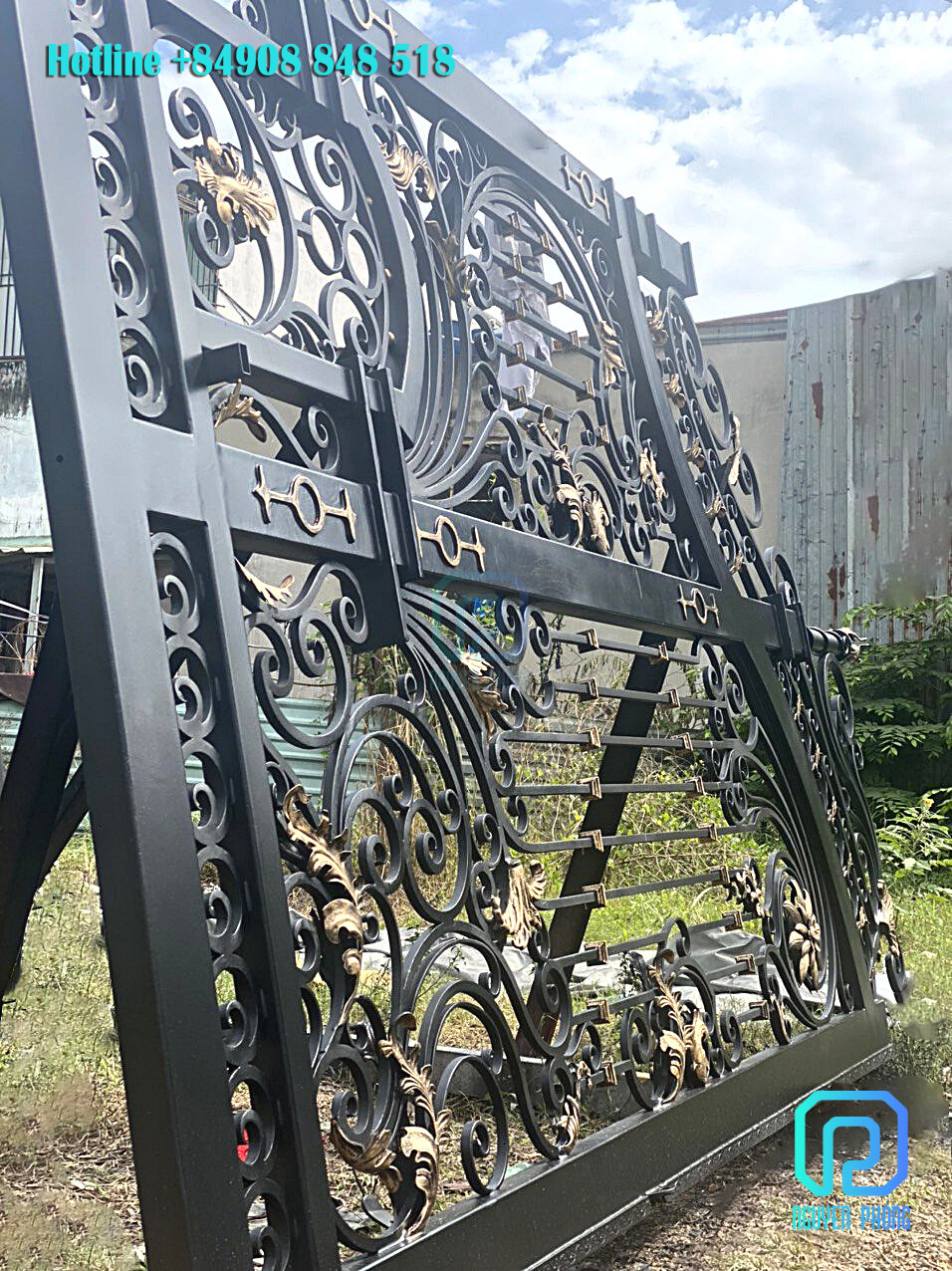 Each wrought iron gate and wrought iron fence part is individually wrapped with PE and foam, then they are placed on wooden pallets and securely fixed. All wooden pallets meet export standards. 
The packaging process is also elaborate and takes a long time because each iron gate weighs about 200kg, and the gate post weighs about 80 kg. 
All products are packed into 4 wooden Pallets and handed over to the international shipping company with agents in Canada. Besides that, goods will be delivered by the door-to-door method at the request of the customer.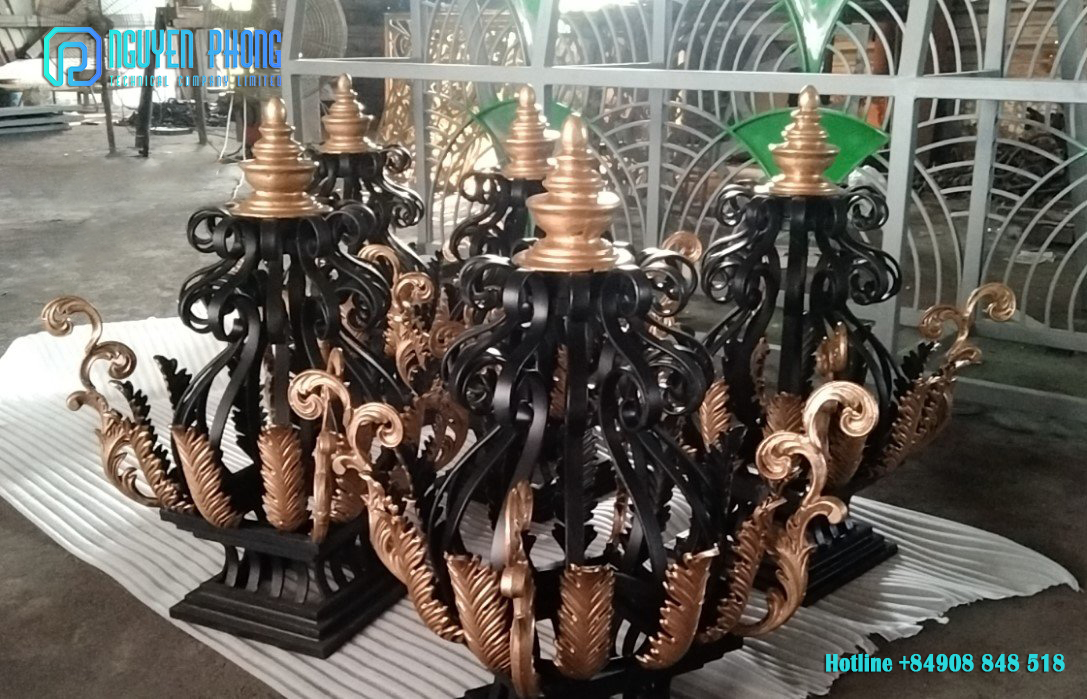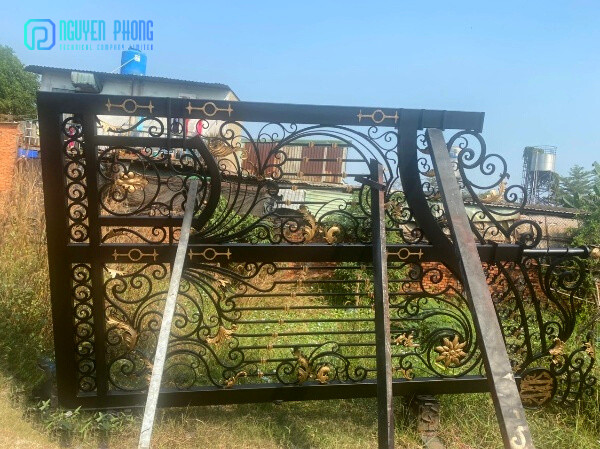 5. CUSTOMER SERVICE 
The production and packaging process of goods will be continuously updated by Nguyen Phong Metal for customers. We will always bring peace of mind to our customers even though they are halfway around the world from Vietnam, even in the opposite time zone.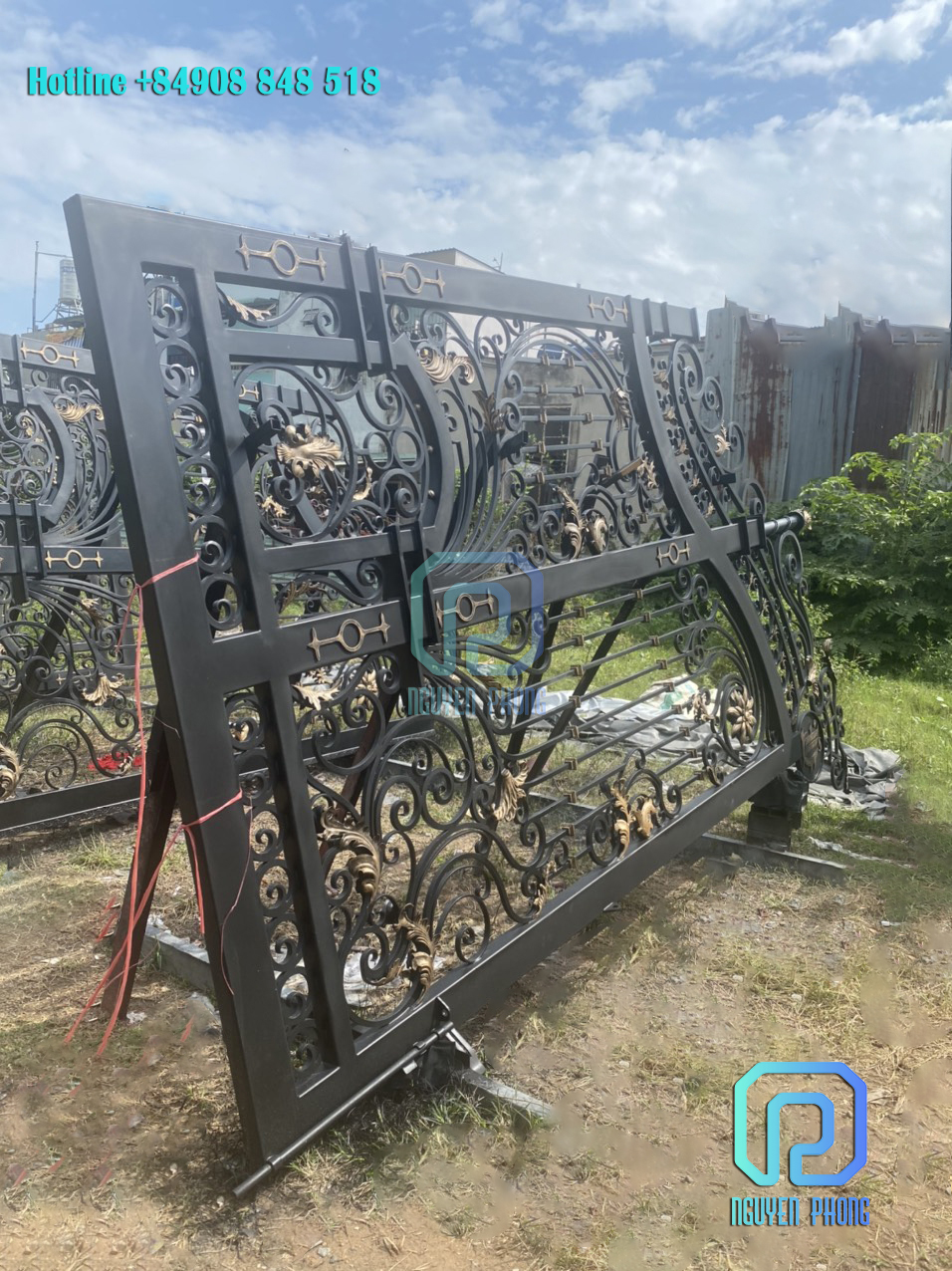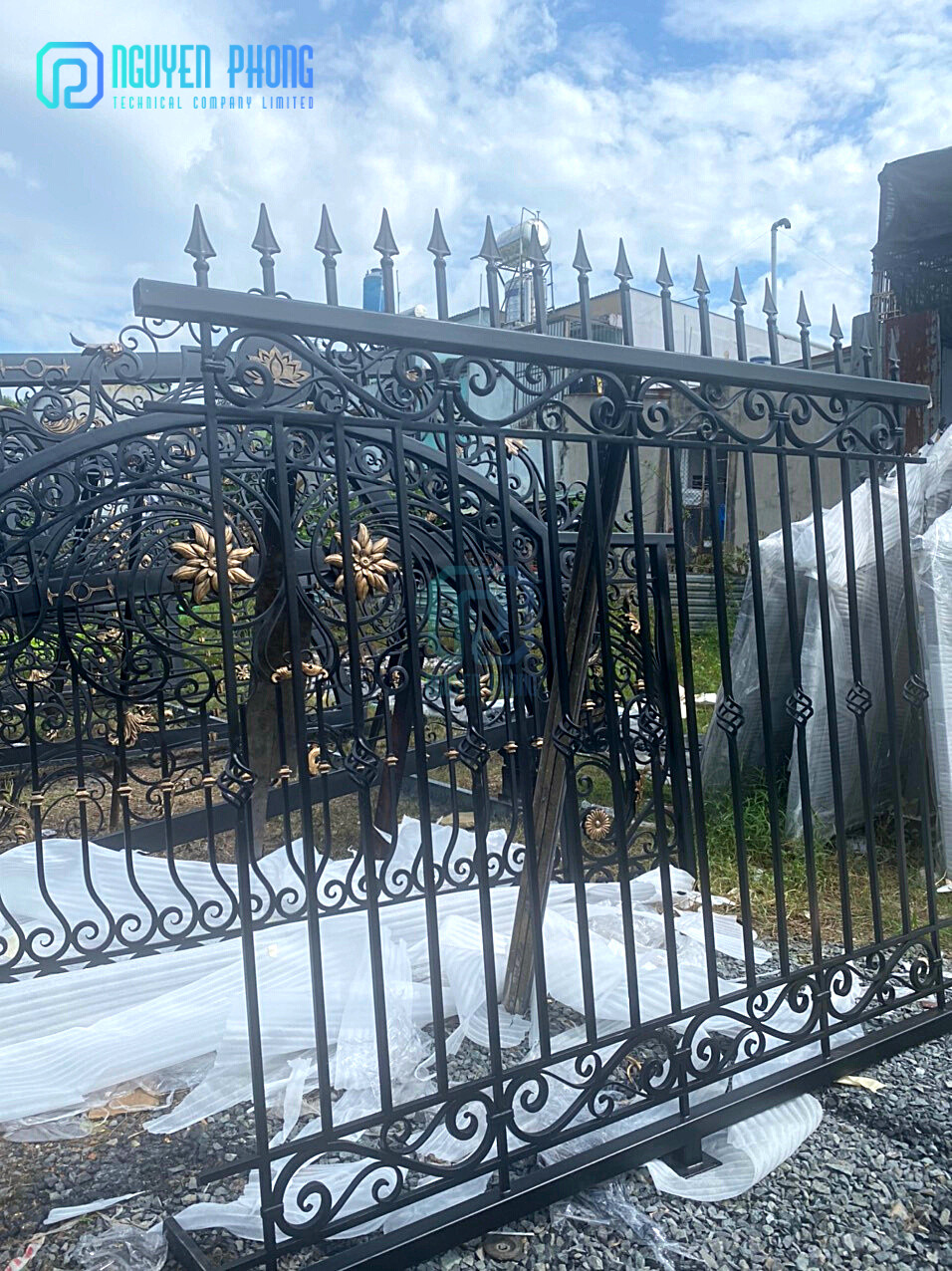 Nguyen Phong Metal sent all the accessories for installing wrought iron main gates and iron fences and detailed instruction drawings to Mr. Tadros. We always keep track of the shipping schedule of the goods to make sure that the order will be delivered to the customer's place on schedule. In fact, Mr. Tadros was very pleased to receive the complete package and the original product at his villa. 
Moreover, our technical staff will provide support and guidance online for customers throughout the process of product installation. 
Let's wait for the finished image from Mr. Tadros, please!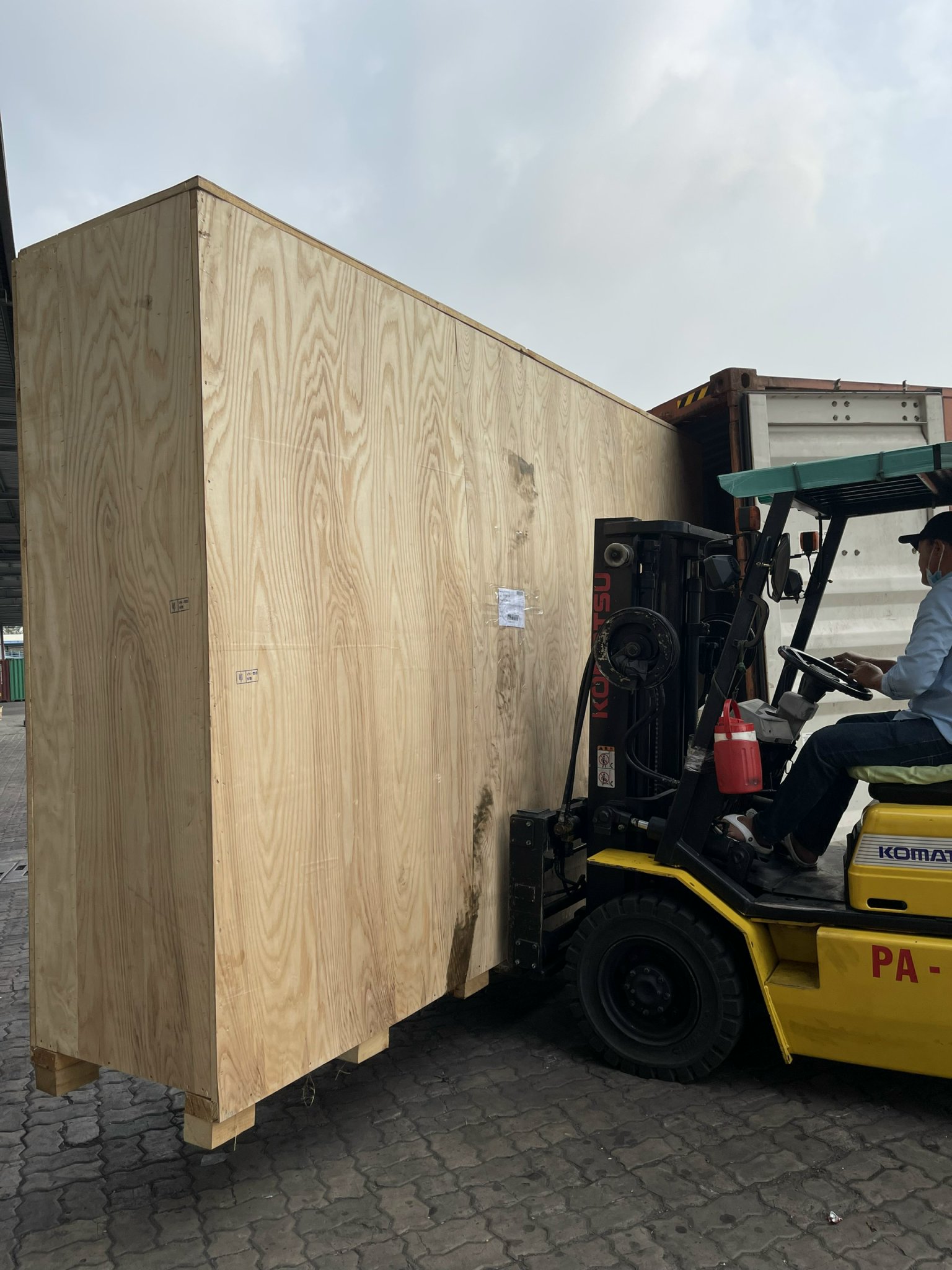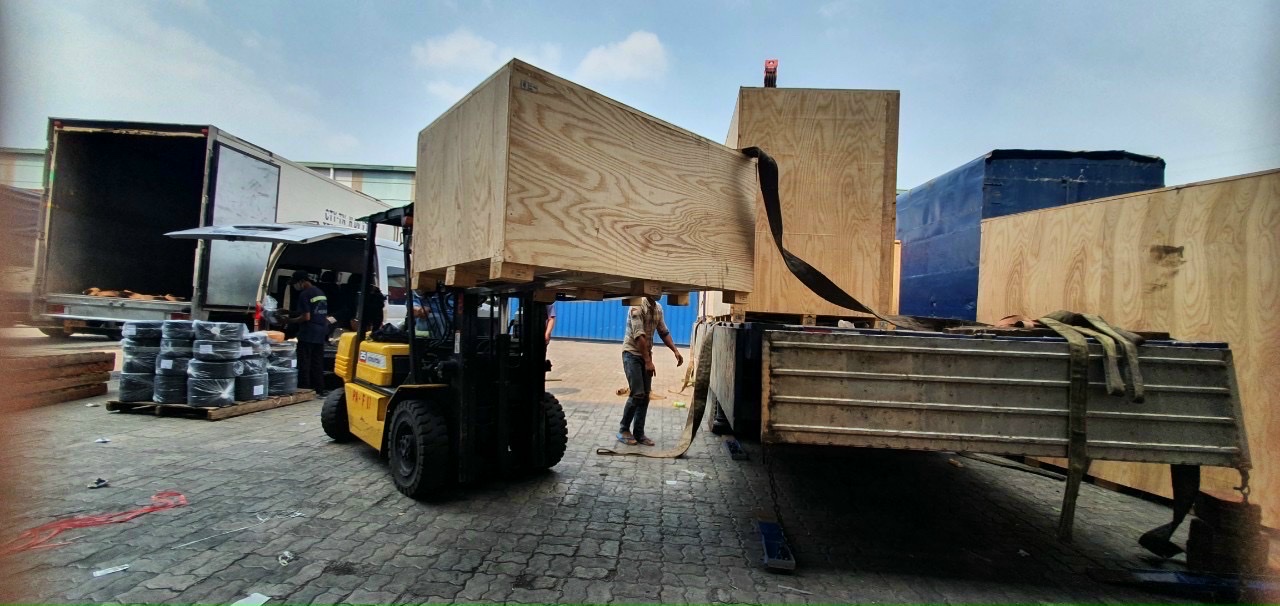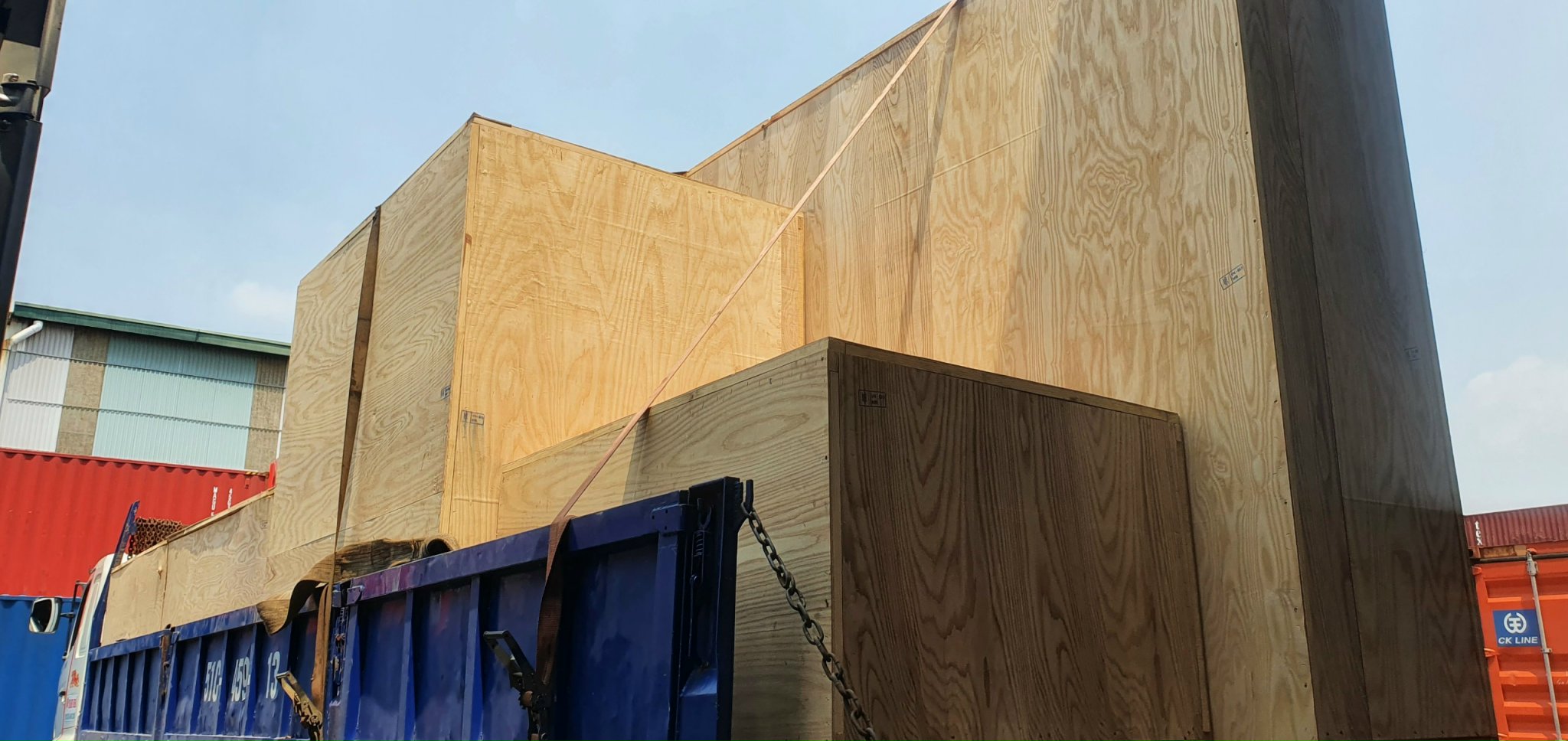 See more:
- 50 Wrought iron gates for villa
- 40 CLASSIC WROUGHT IRON FENCES
NGUYEN PHONG METAL JSC
Address: 323A Le Quang Dinh, Ward 5, Binh Thanh District, HCMC
Phone: 028 7777 3868
Hotline: 0908 848 518 (zalo, viber, whatsapp)
Email:Sales@nguyenphongcnc.com
phuongdangthy@gmail.com
Website: http://nguyenphongcnc.com/
Fanpage: https://www.facebook.com/CNCnguyenphong/
Alibaba site: https://npwroughtiron.trustpass.alibaba.com