Custom-made Large Wrought Iron Doors by Nguyen Phong Metal: Exquisite Designs for Luxurious Properties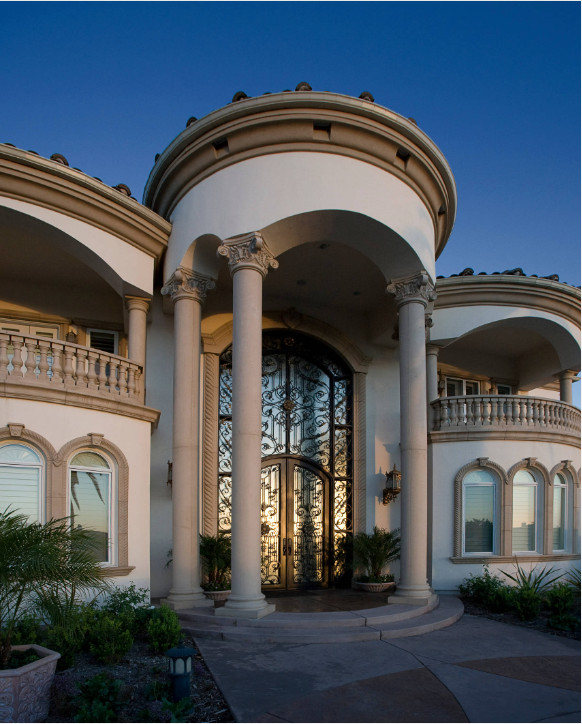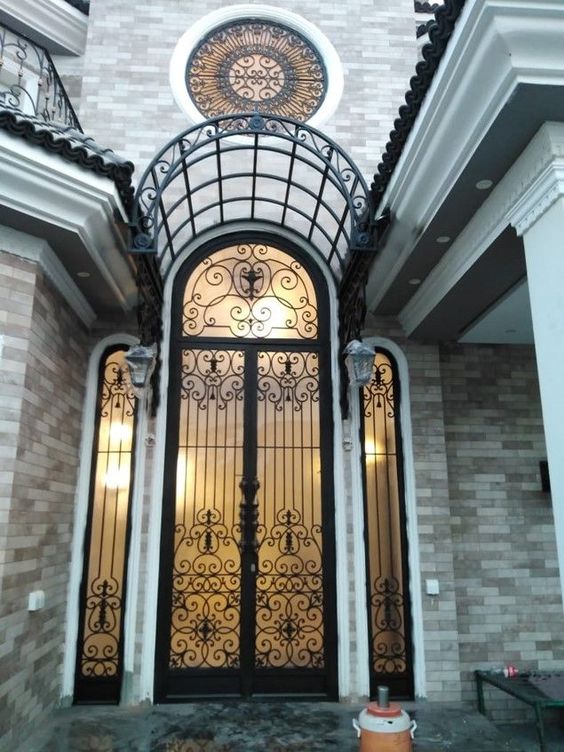 1. LARGE IRON DOORS – BIG IRON DOORS DESIGN:
Handmade wrought iron doors are the most famous and widely exported product of Nguyen Phong Metal. We are strong in manufacturing standard iron door models for markets such as the US, Australia, etc. In addition, we have a special strength in producing large wrought iron doors, oversized doors for classic and luxurious projects.
These are special designs with large sizes that do not follow the standard common sizes and are customized for each specific project. These large iron doors are usually not available but have to be produced separately in renowned and professional wrought iron production facilities.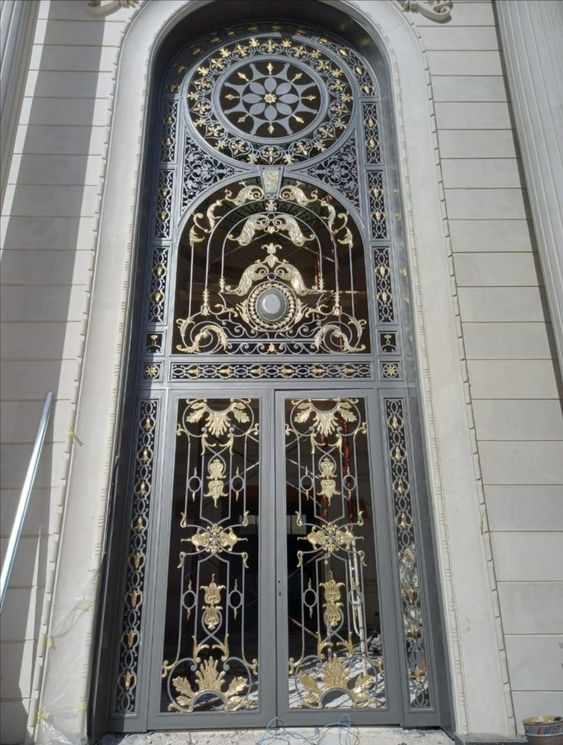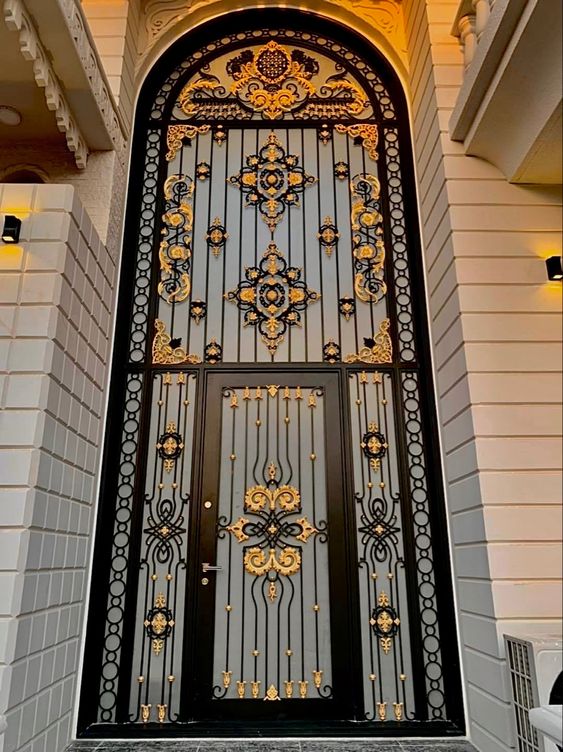 At Nguyen Phong Metal, large wrought iron doors are all handmade by skilled craftsmen in Vietnam, with 100% solid iron ornamental scrolls (such as round, square, and flat iron), and the frame is made of iron pipes. With superior quality and meticulous refinement in every detail, these products are often used in large projects such as historic houses, villas, castles, palaces, hotel lobbies, luxury restaurants, and many other impressive projects.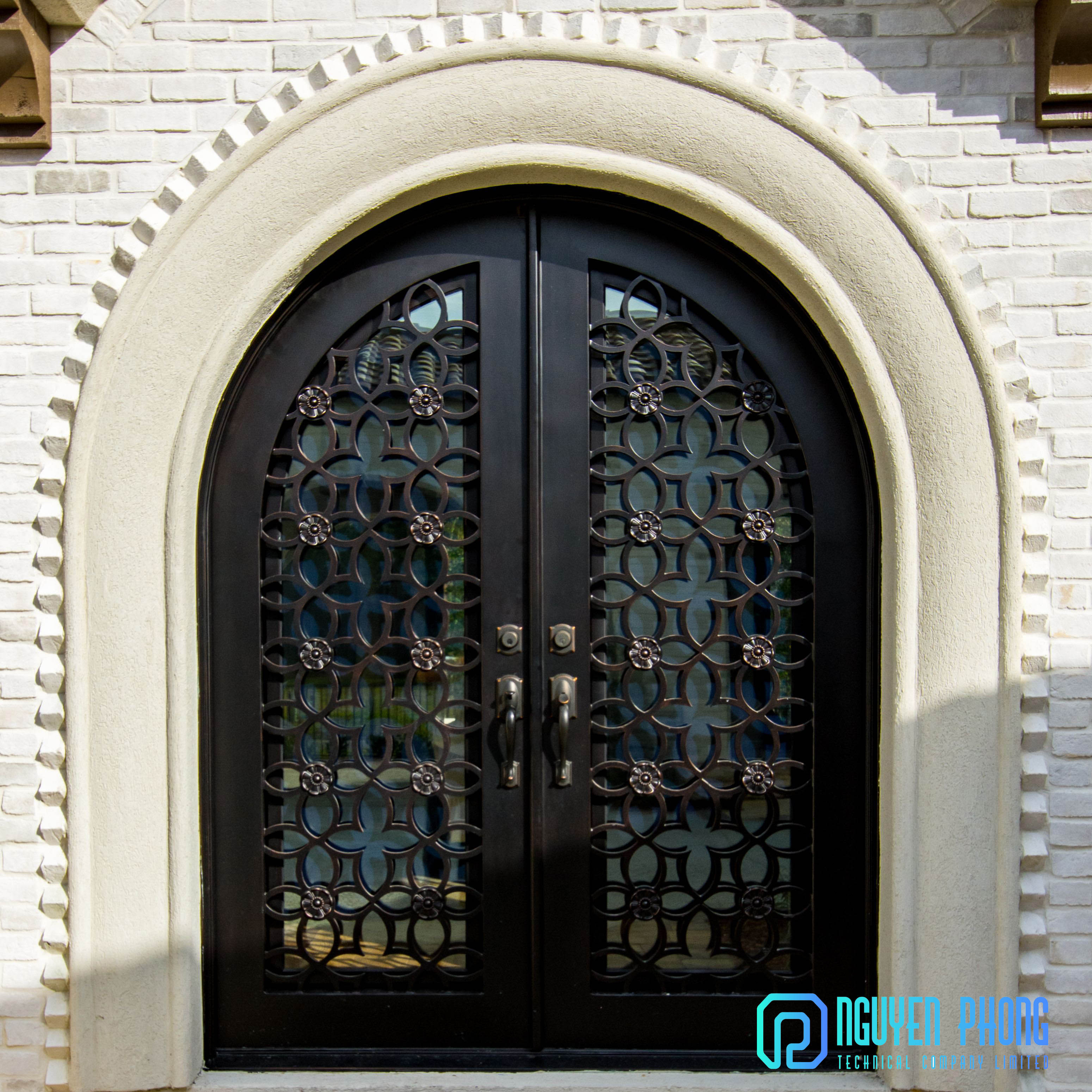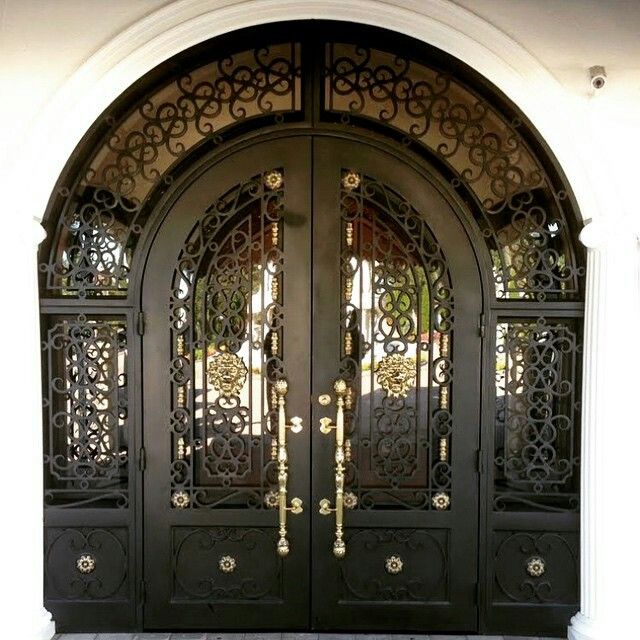 2. WHY YOU SHOULD BUY LARGE WROUGHT IRON DOORS FROM NGUYEN PHONG METAL:
Nguyen Phong Metal has more than 4 years of experience in manufacturing and exporting various types of wrought iron doors, from standard doors for wholesale to large custom-designed iron doors for individual customers.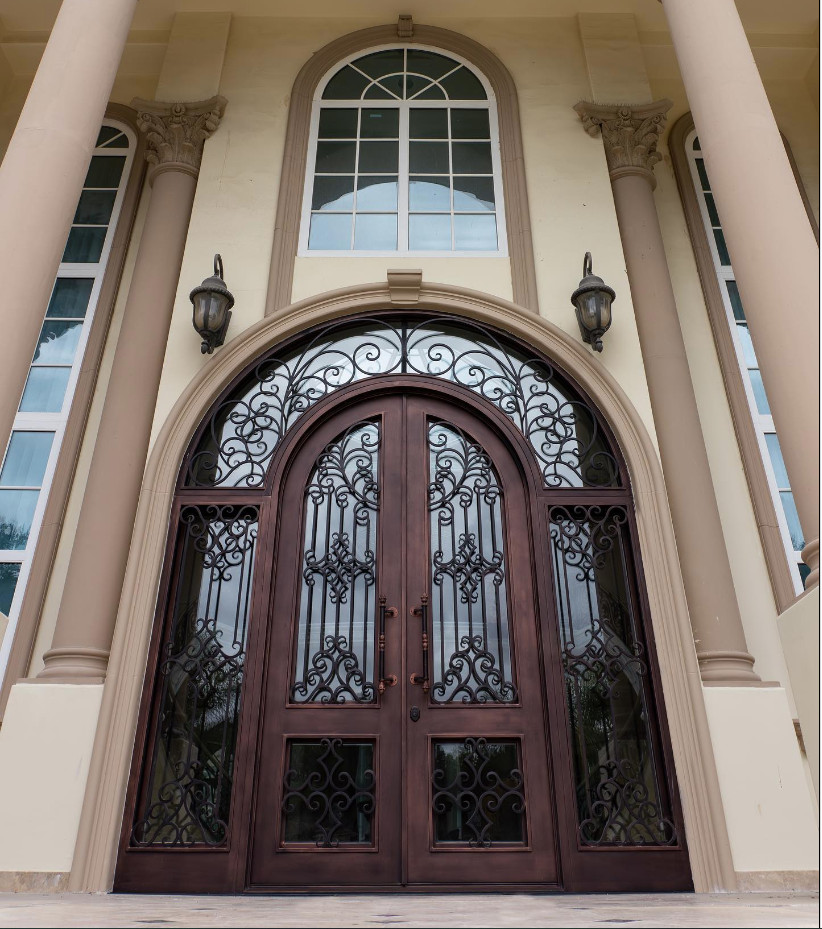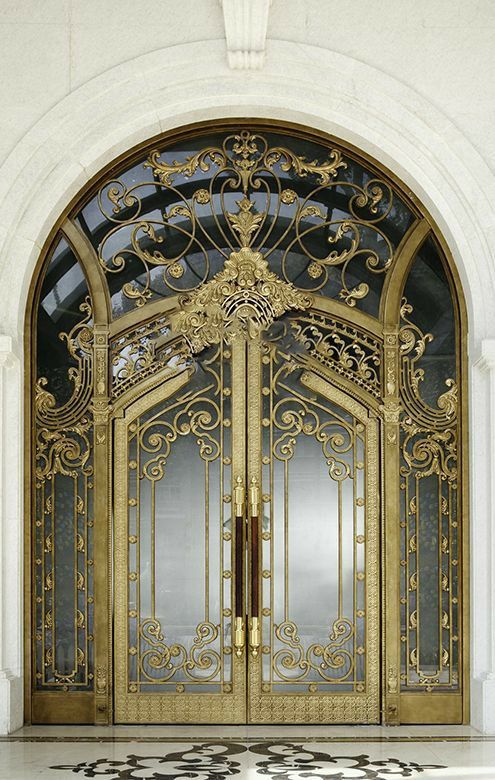 Nguyen Phong Metal's advantages include:
Firstly, listening to customers to understand their desires and requirements to create unique signature designs.
Secondly, we have a design team that provides 2D and 3D design drawings for customers to approve before ordering and producing. Customers can trust us even if they order from a distance.
Thirdly, an experienced technical team manages the factory, checks product quality, and provides installation guidance.
Fourthly, with 4 years of experience in export, we have a clear, transparent, and professional working process.
Fifthly, our manufacturing facility is located in Vietnam with an experienced and passionate team of craftsmen, so our product prices are competitive compared to other suppliers on the market. Customers can trust us for long-distance and large quantity orders.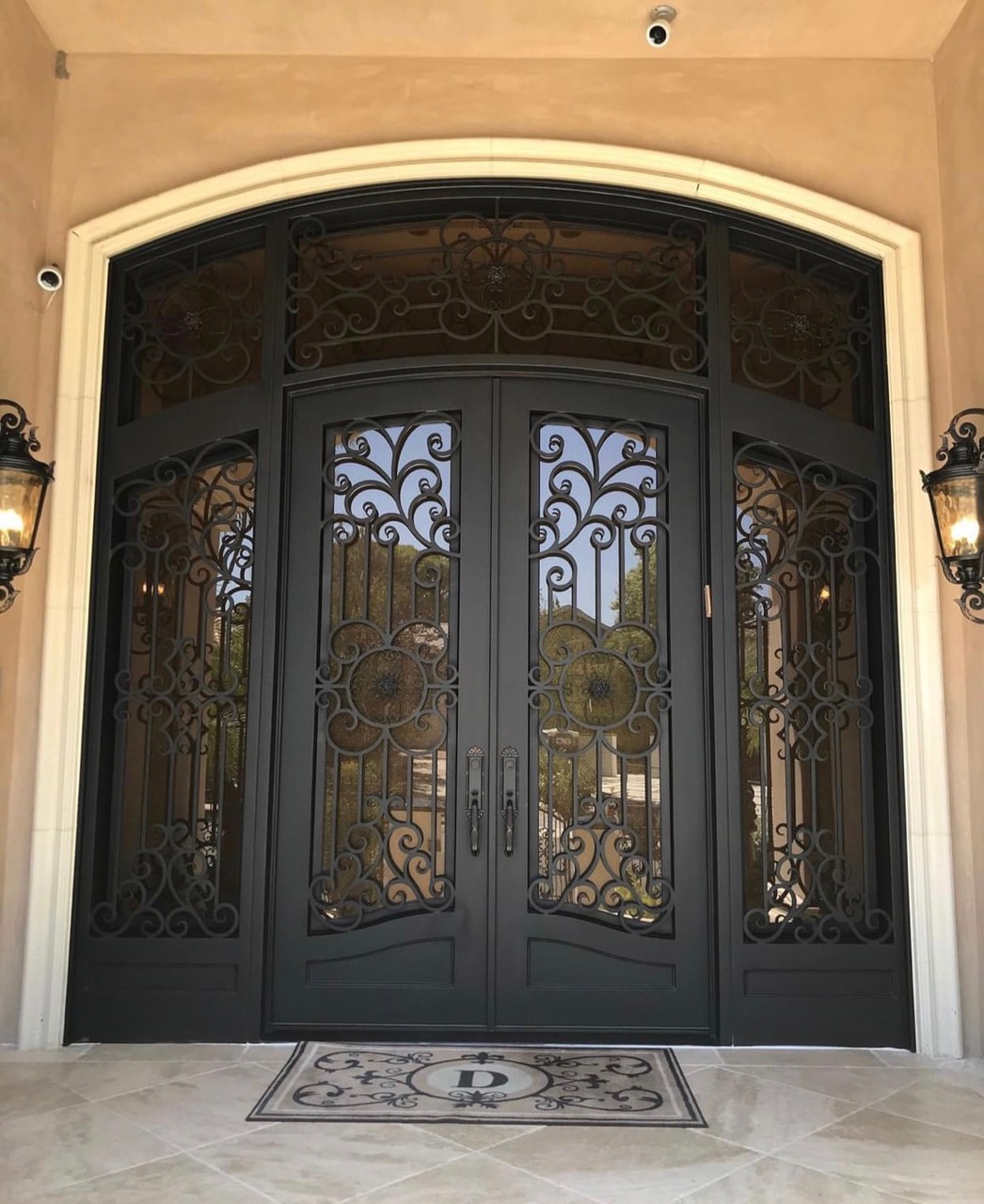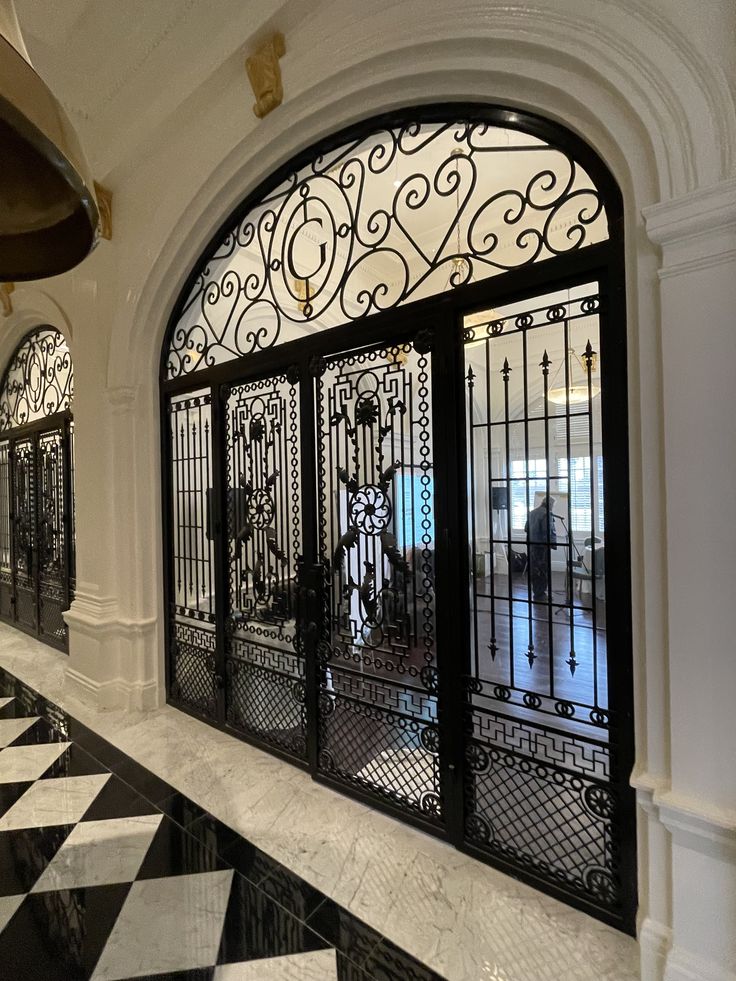 We understand that customers always want their products to be of high quality and meet safety standards, so product quality is always our top priority. In addition, with over 4 years of experience in export, our clear, transparent, and professional working process has been tested by numerous real projects and product exports to markets such as the US, Australia, Canada, Spain, Italy, Guyana, and more.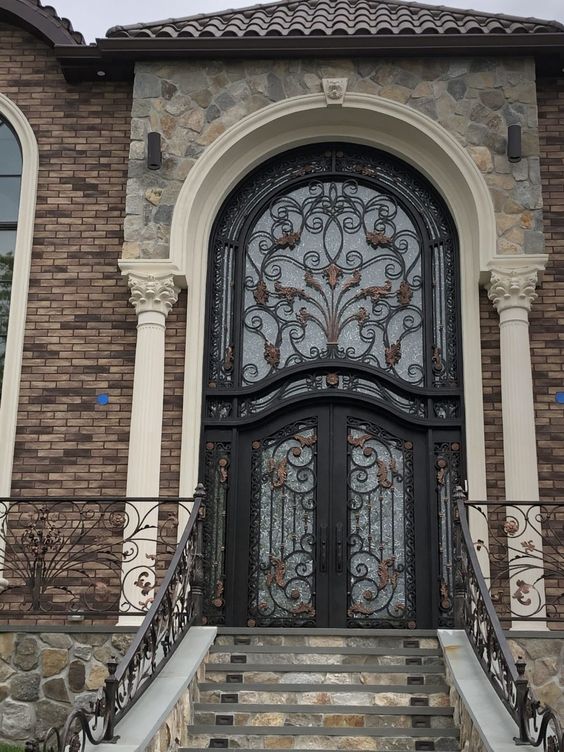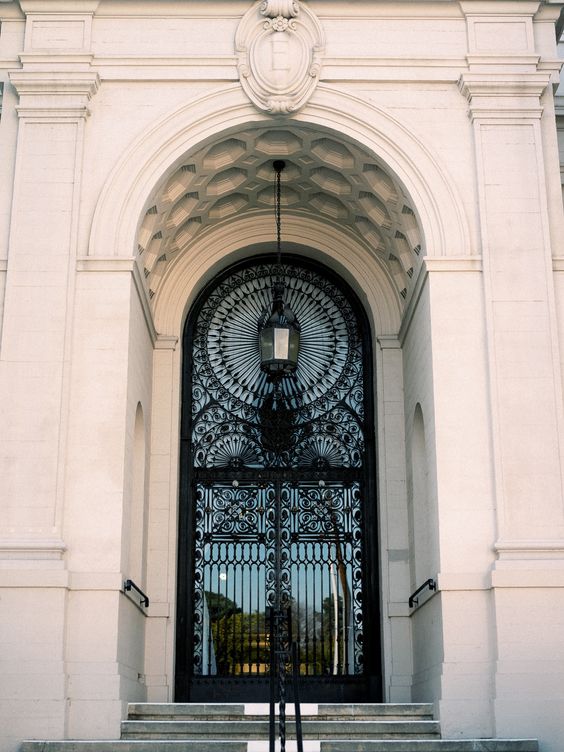 3. THE PURCHASING & MANUFACTURING PROCESS OF LARGE WROUGHT IRON DOORS:
Nguyen Phong Metal specializes in manufacturing various wrought iron doors, from standard doors to oversized custom-designed iron doors (larg/ big iron door) with unique and luxurious styles exclusive to each customer.
We promise to manufacture large wrought iron doors based on each homeowner's design, each project's size, style, and structure, as well as the owner's preferences for patterns and paint colors.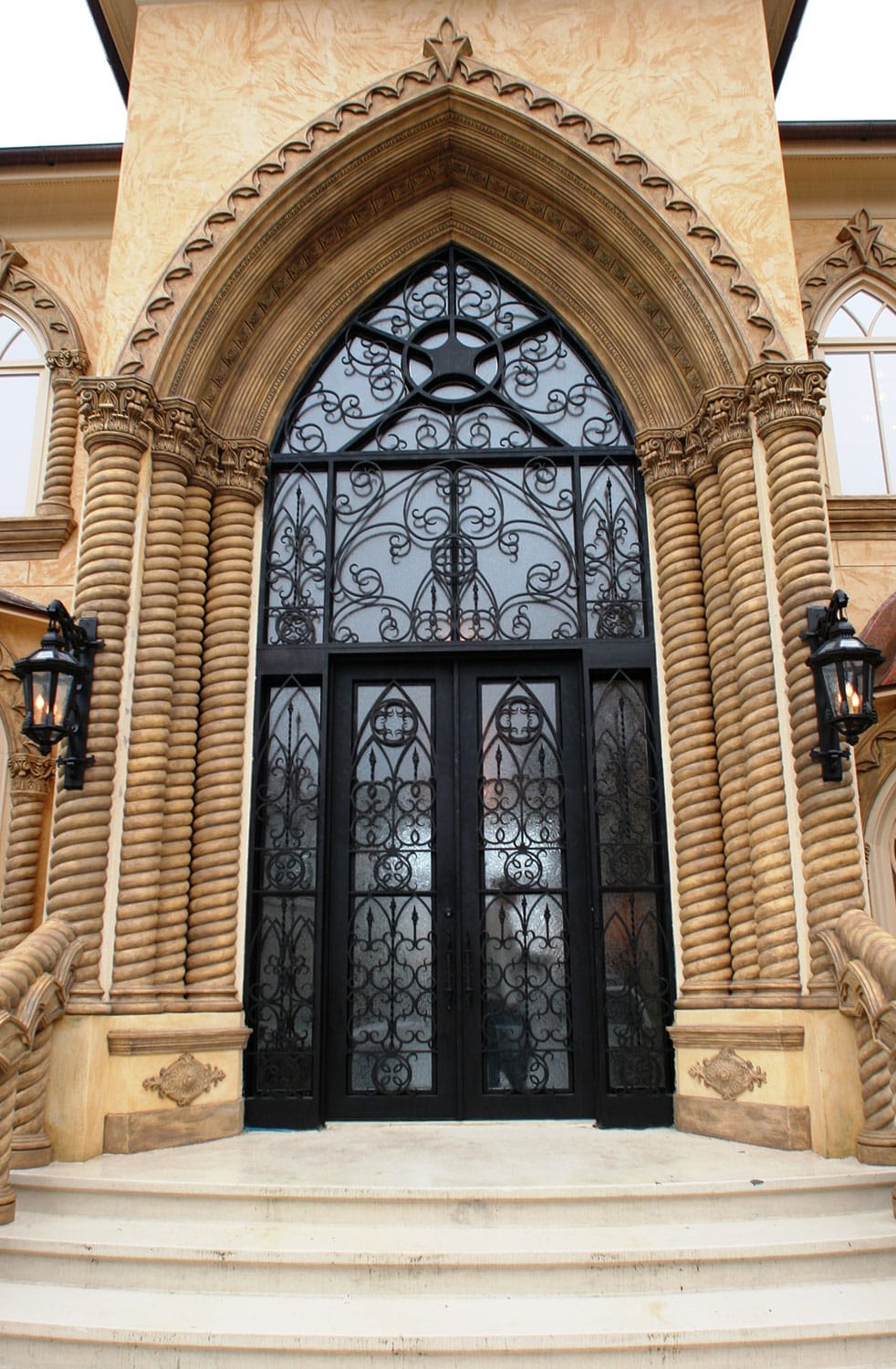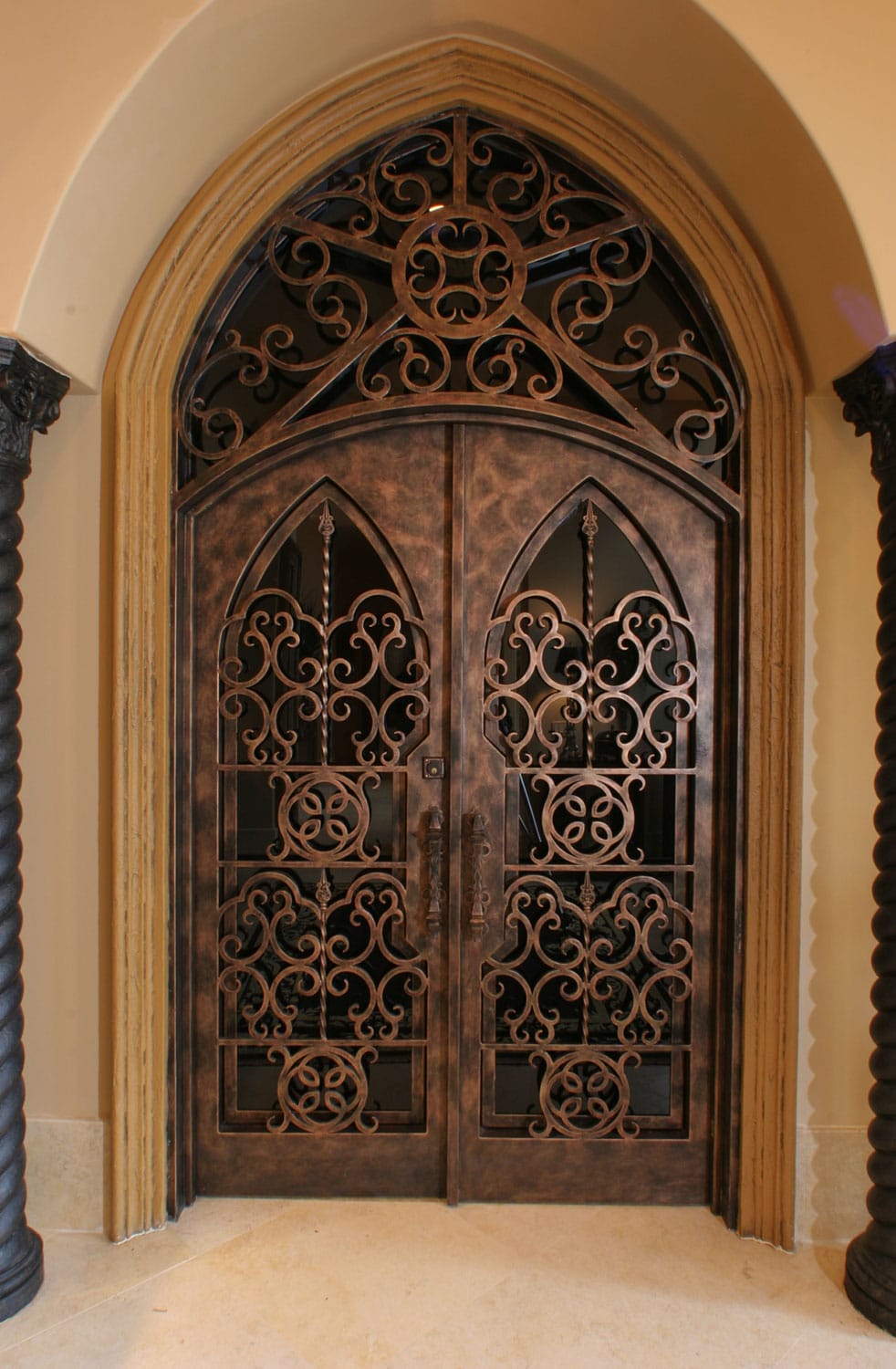 Nguyen Phong Metal has developed a professional and transparent purchasing and manufacturing process based on over 10 years of supplying wrought iron products locally in Vietnam and 4 years of exporting.
You can find more information about it here.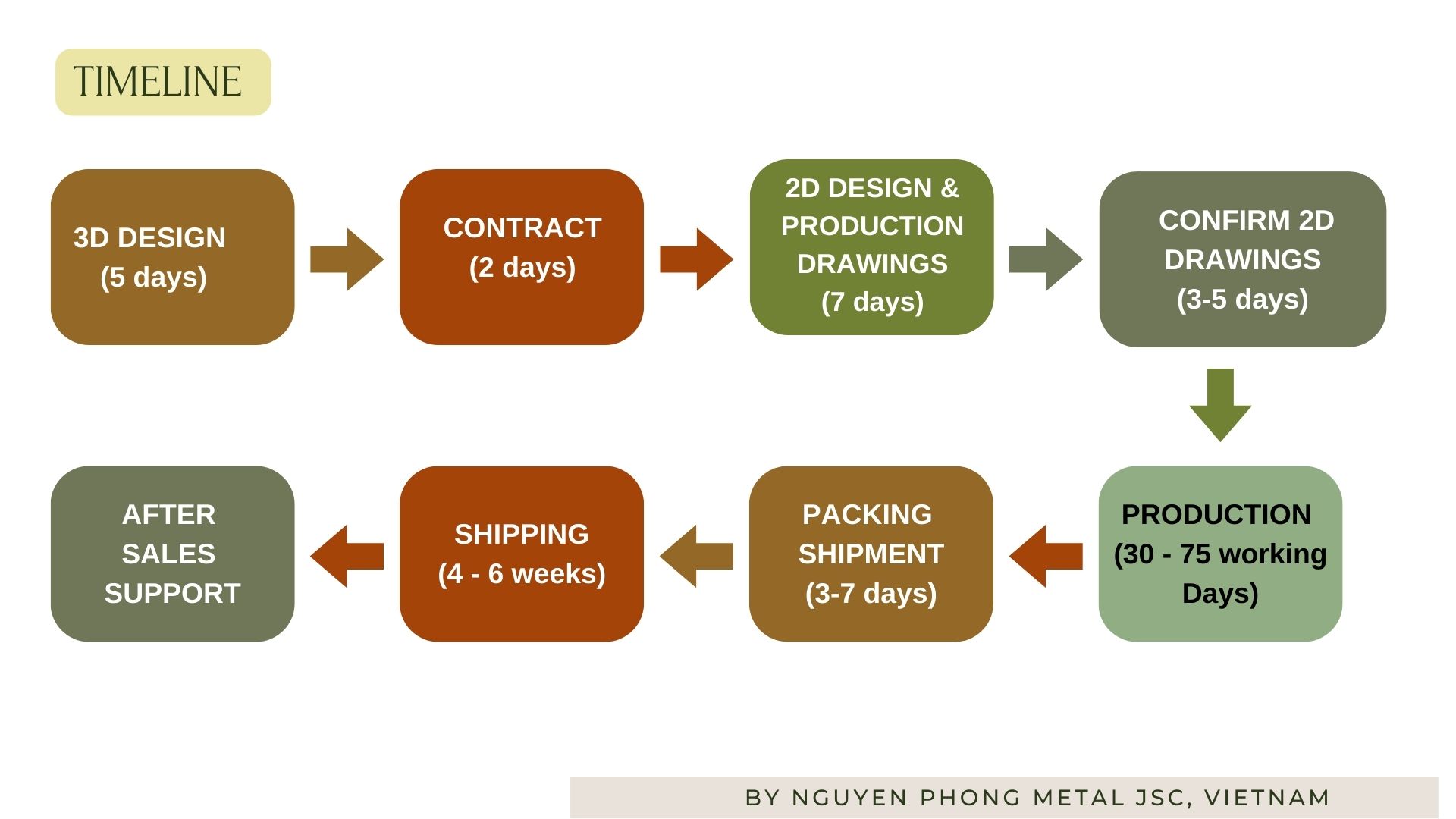 4. SHIPPING INFORMATION FOR LARGE WROUGHT IRON DOORS:
We understand the concerns of customers when purchasing large wrought iron doors internationally. Here are some relevant shipping details:
Product size and weight: Our technical staff will calculate and provide full details of the product size and weight (after packaging) and can estimate the shipping fee (by sea).
Customs duties and fees: These will be checked based on each customer and order.
Shipping: You can find a reliable shipping company yourself or we can help you find a reliable one with the best costs.
Delivery time (by sea) averages from 4-6 weeks.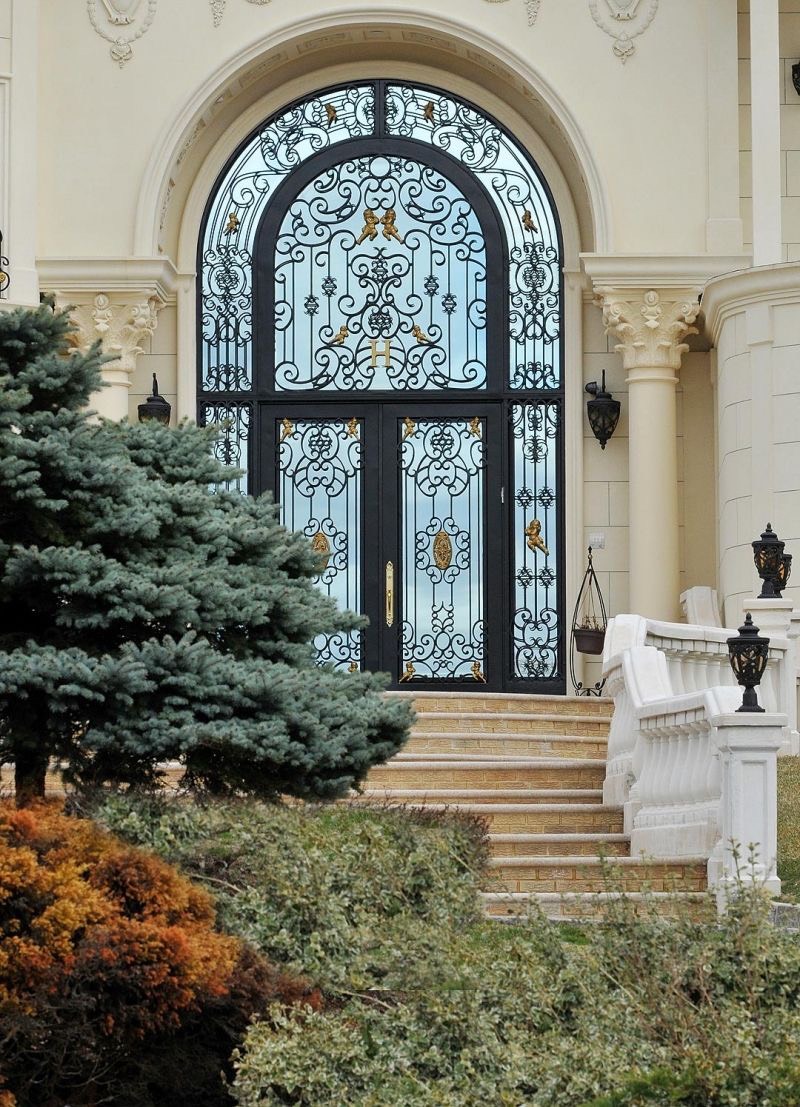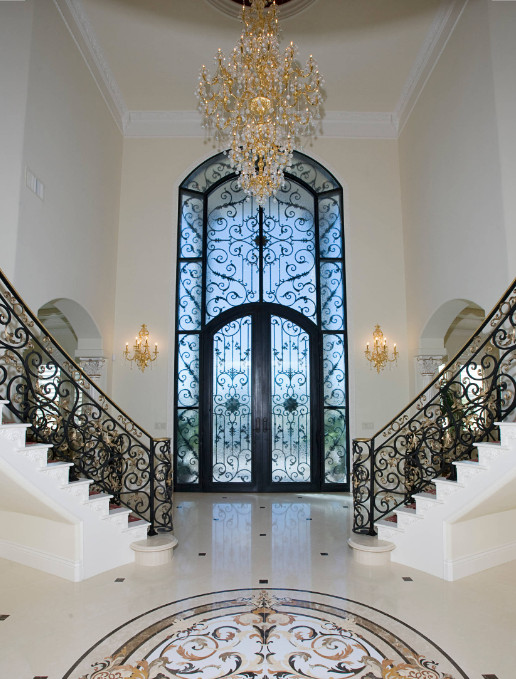 5. CONCLUSION:
If you are looking for the best quality and reasonably priced large wrought iron doors, come to Nguyen Phong Metal. See the quality of our products in exemplary projects that we have completed on the Export Project section of our website.
You can also directly communicate with our team via WhatsApp: (+84) 908 848 518 or (+84) 914 347 679 to discuss your specific needs for your dream large wrought iron door, and we will do everything we can to meet them.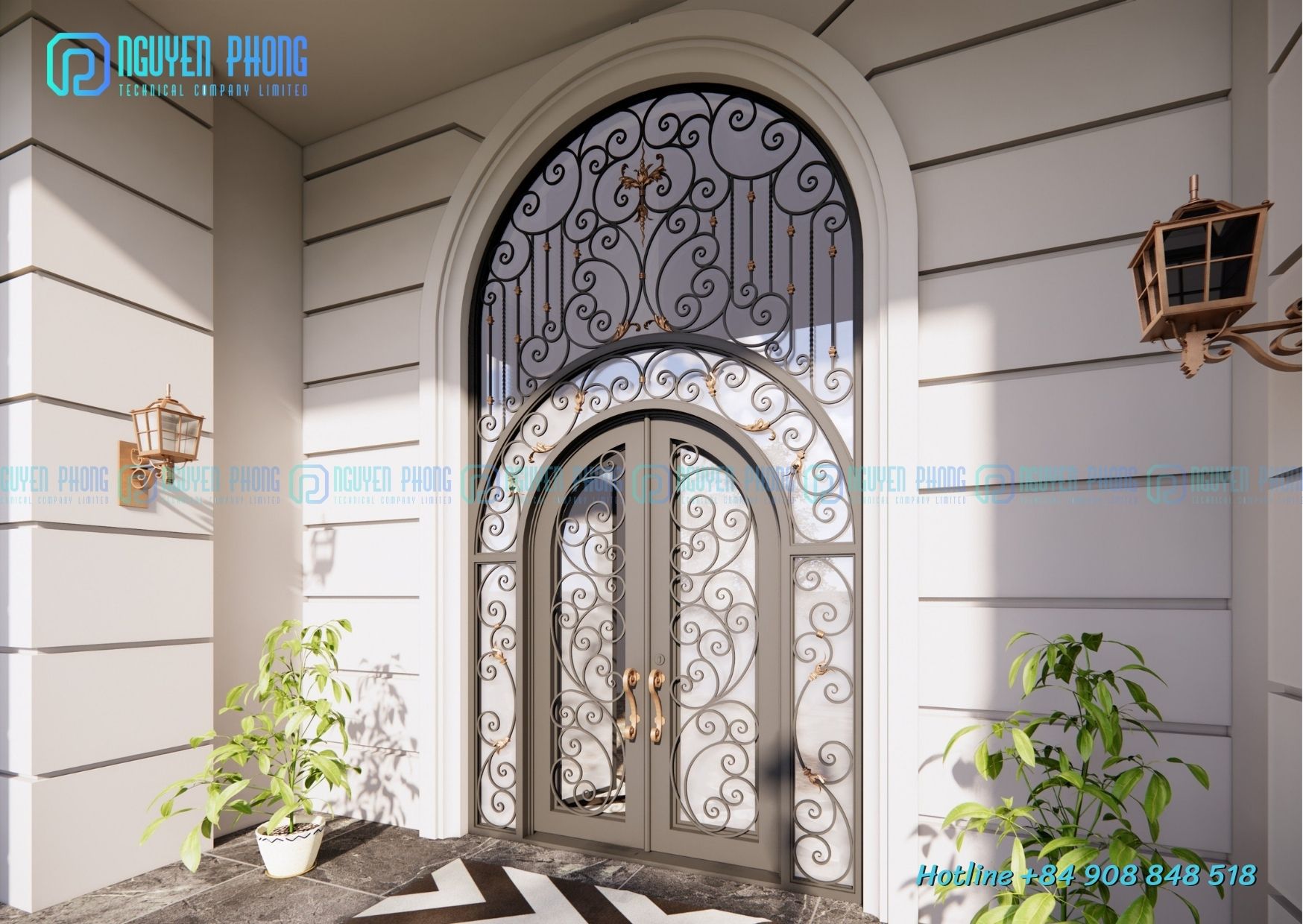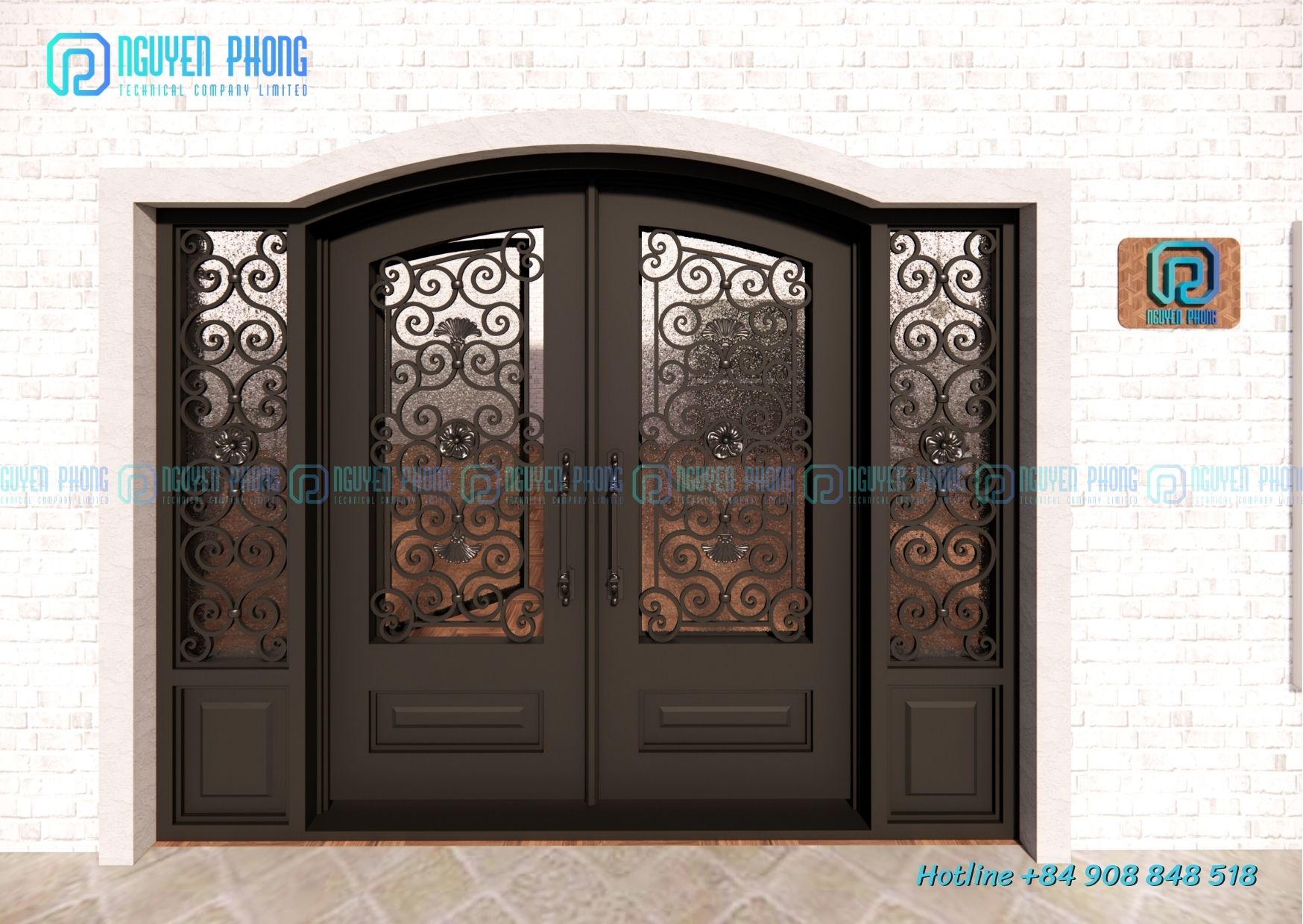 Big iron door design - 3D drawing for each project/ each customer.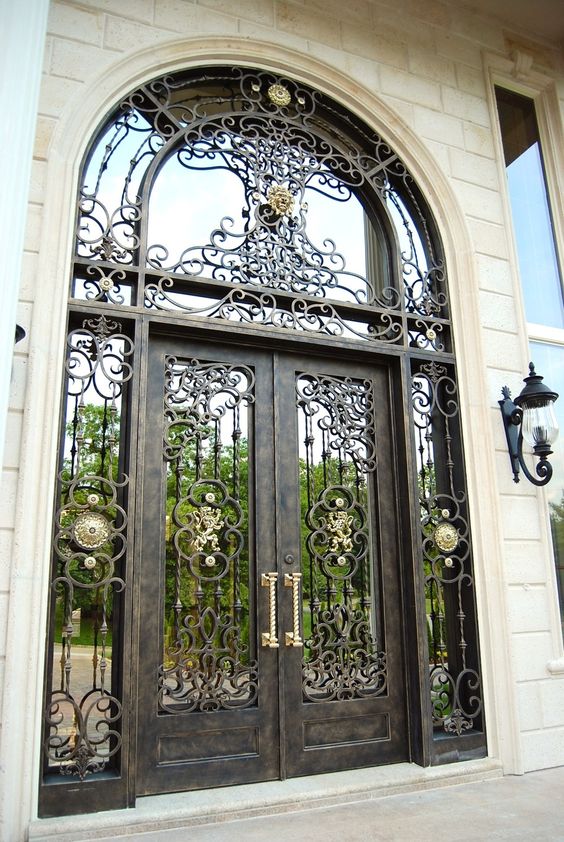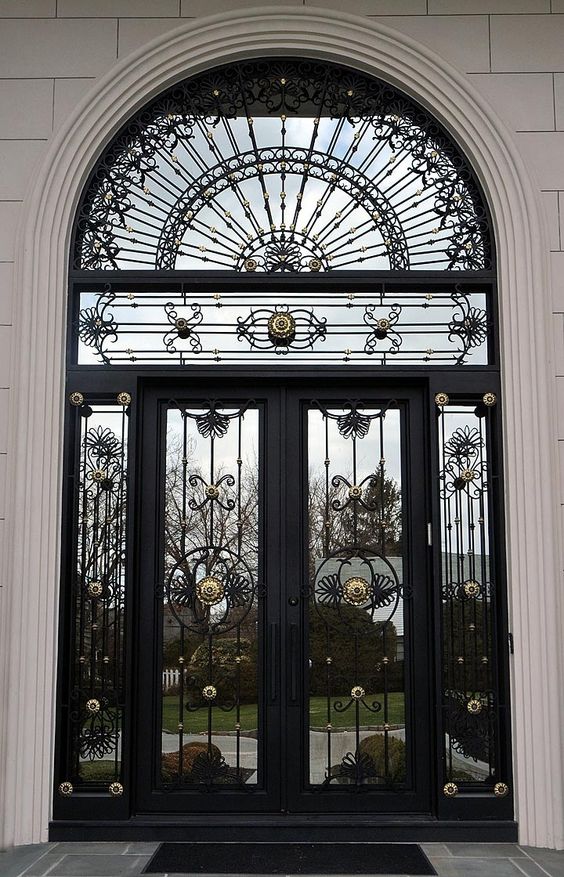 Nguyen Phong Metal commits to bringing beautiful and unique wrought iron art products to international customers that meet top-quality standards. Our mission is to bring quality handmade Vietnamese wrought iron products to customers worldwide who value artisanal values LIKE YOU!
THANK YOU FOR READING!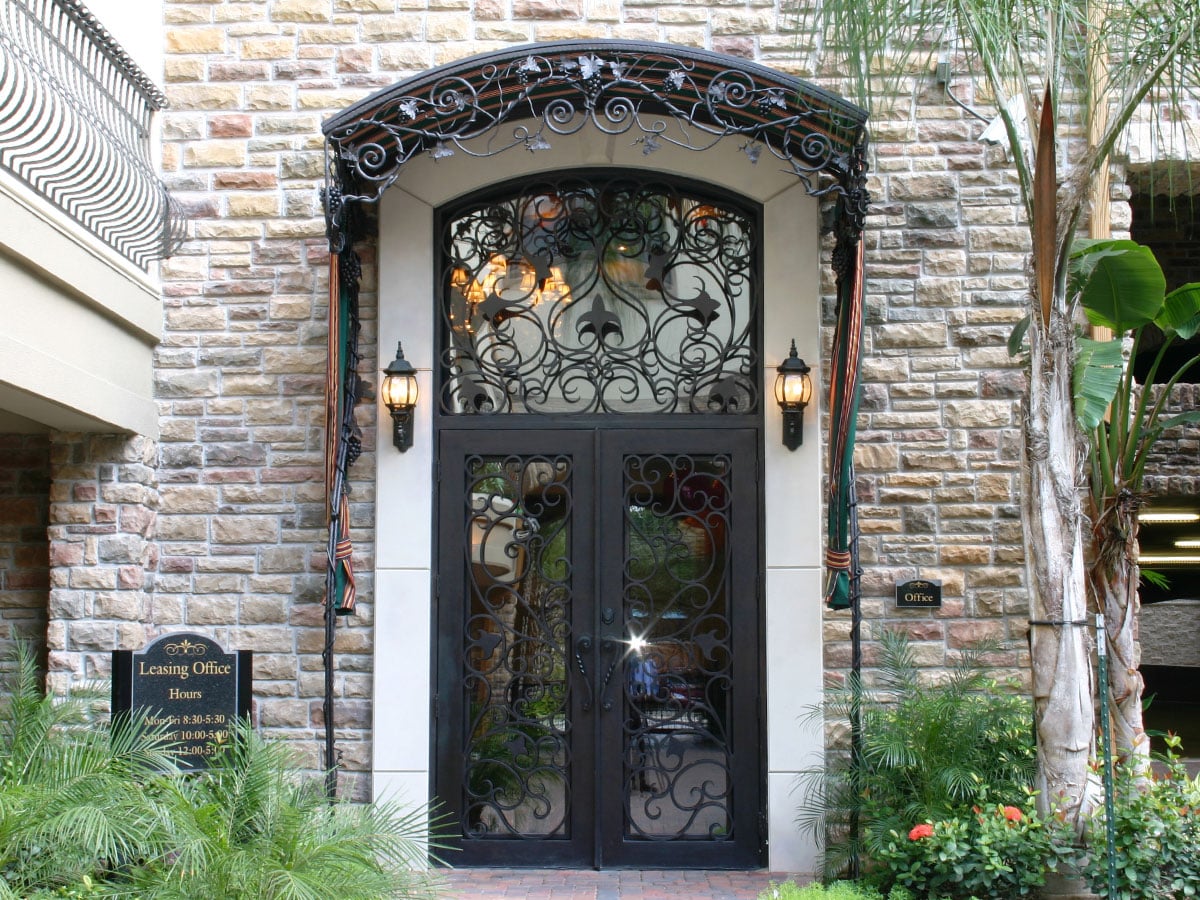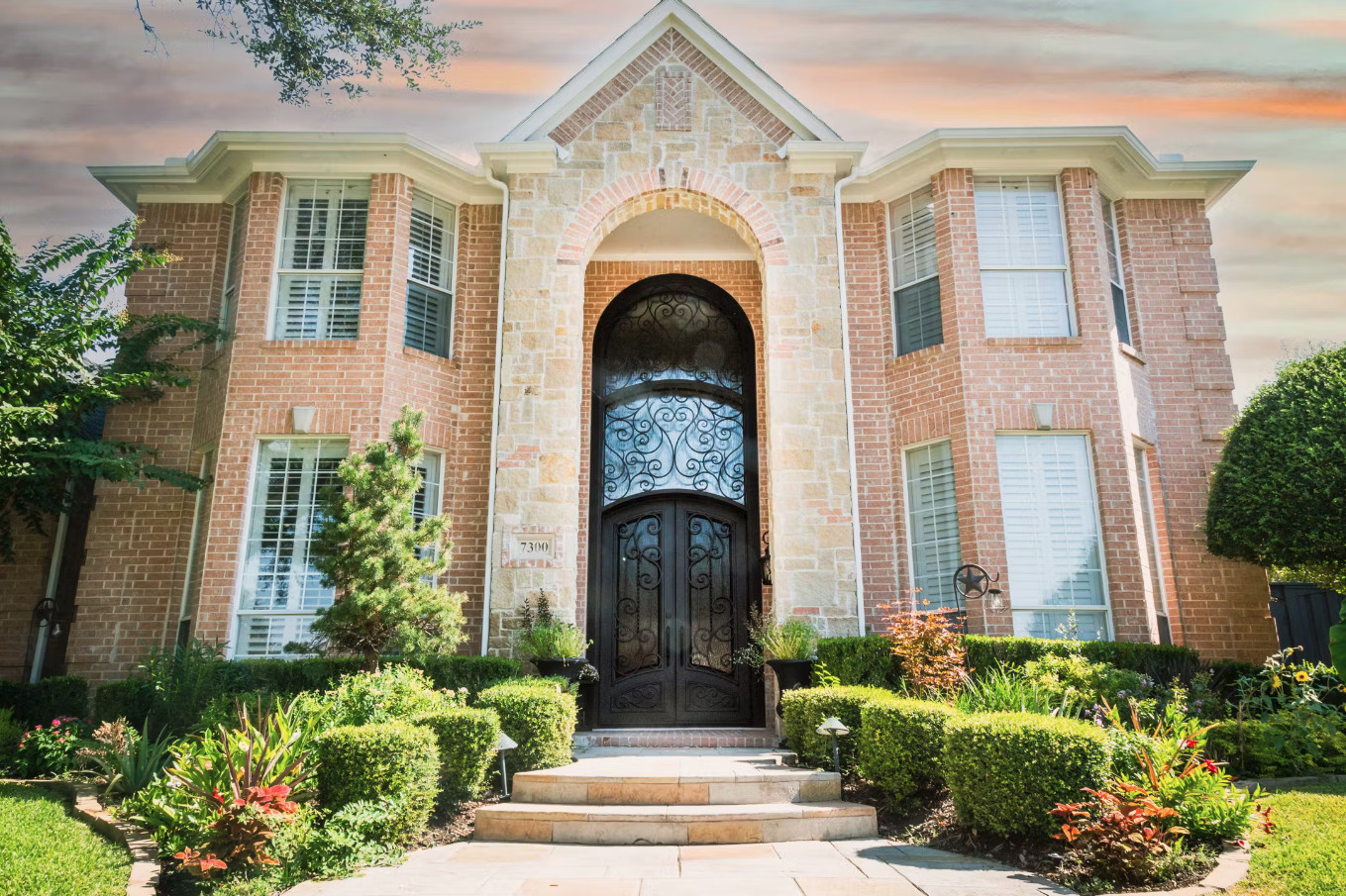 See more:
- Models of wrought iron grille – the most beautiful window grilles
- Wrought iron door for individual customers
NGUYEN PHONG METAL JSC
OFFICE ADDRESS: 323A Le Quang Dinh, Ward 5, Binh Thanh District, HCMC
FACTORY 1: Vinh Loc Industrial Zone, Binh Chanh Dist, Ho Chi Minh City, Vietnam
FACTORY 2: Binh Giao, Thuan An Dist, Binh Duong Provice, Vietnam
Hotline: +84 908 848 518 (zalo, viber, whatsapp)
Email: Sales@nguyenphongcnc.com - phuongdangthy@gmail.com
Website: http://nguyenphongcnc.com/
Fanpage: https://www.facebook.com/nguyenphongmetal/
Alibaba site: https://npwroughtiron.trustpass.alibaba.com