40 CLASSIC WROUGHT IRON FENCES, DECORATIVE GARDEN FENCE PANELS - THE NEW WIND USHERS IN A NEW WAY OF LIFE.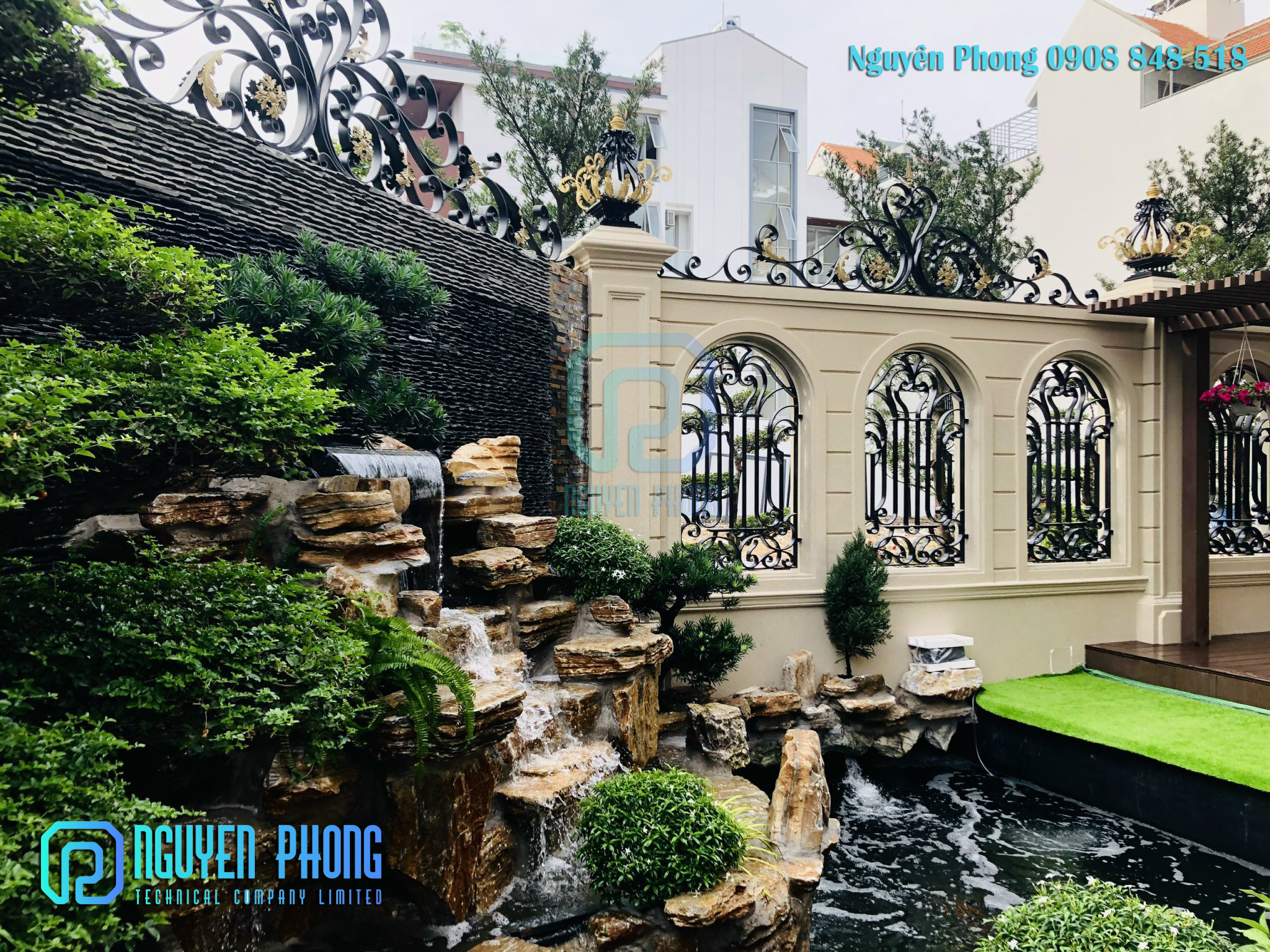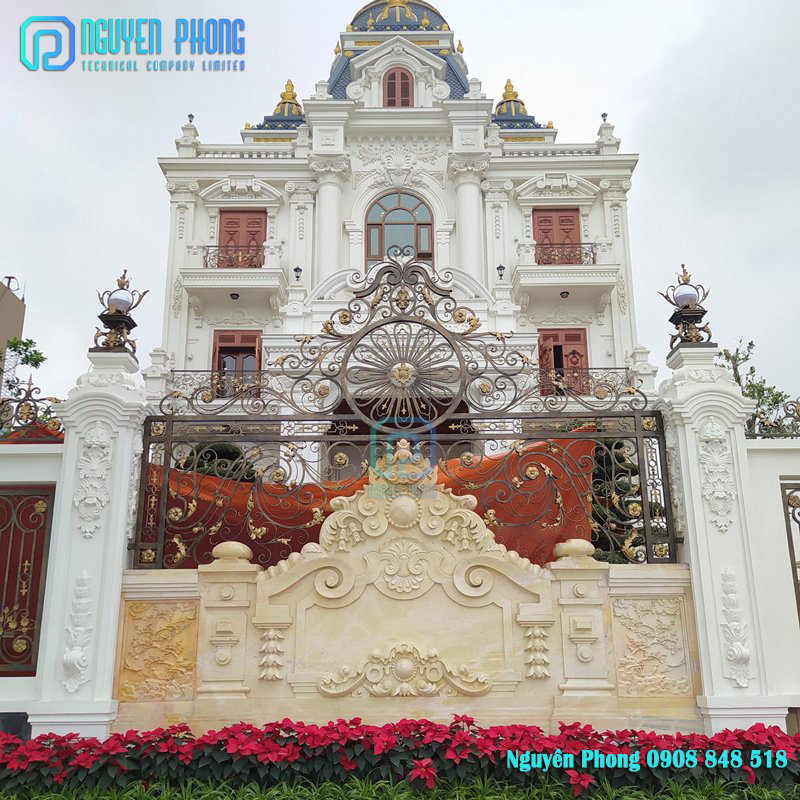 1. Wrought iron fences - Villa fences:
At Nguyen Phong Metal, wrought iron fence panels are designed and hand-forged from quality solid iron; moreover, we apply hot-dip galvanization and high-grade Epoxy paint for these iron fence panels to enhance the durability and aesthetics. On top of that, under the skilled hands of craftsmen who have many years of experience in the art iron field, raw iron bars would then be transformed into works of art that make up our brand.
It can be said that wrought iron fences are a necessary item for every project. It would be a great idea to use beautiful, artistic wrought iron fences for townhouses and luxury villas because, beyond the strong and solid appearance, the winding motifs create value. The aesthetic makes the wrought iron fences look like works of art. That is why the iron fence is considered one of the most beautiful and impressive wrought iron fence models thanks to its lavish and splendid appearance.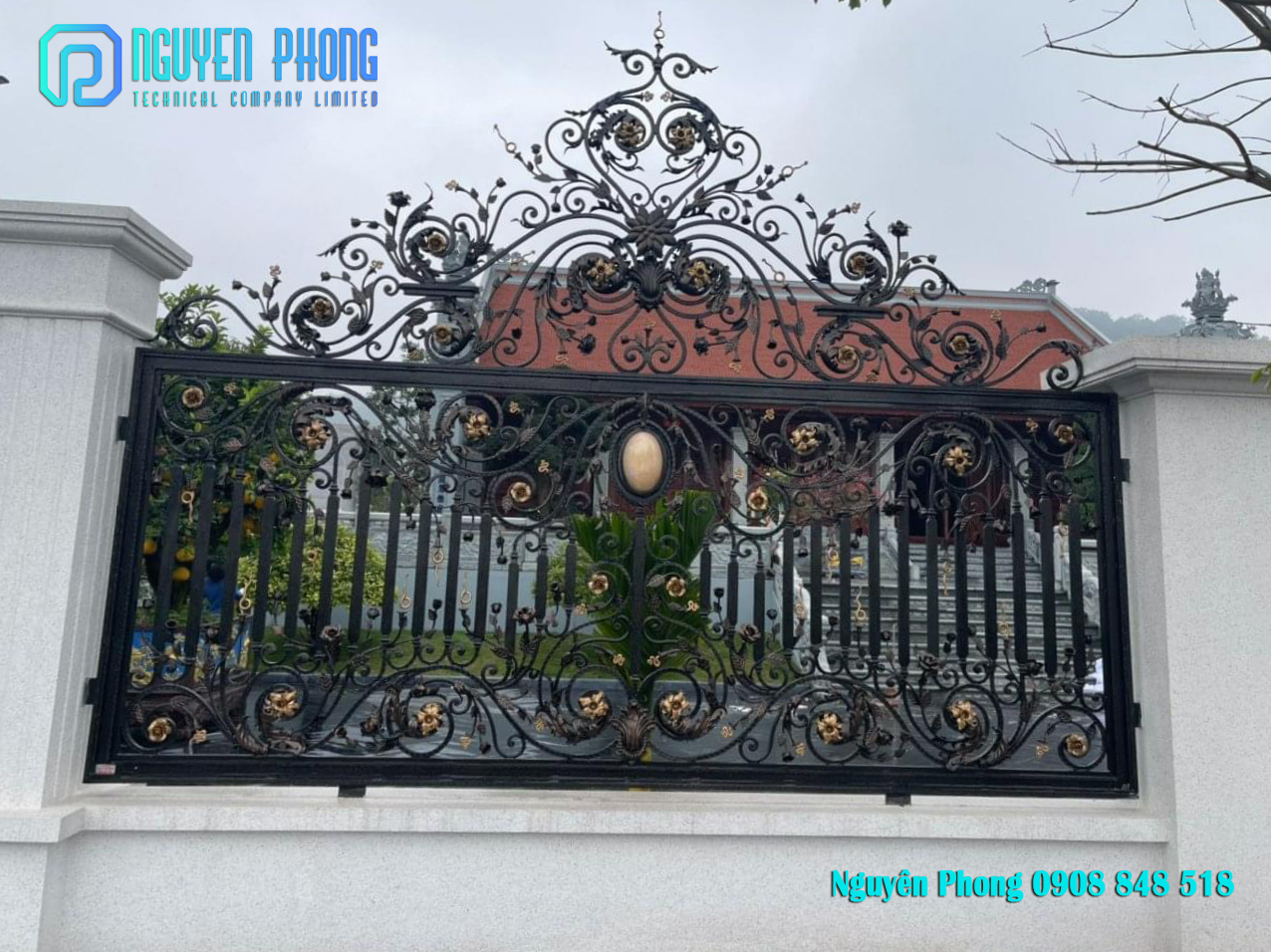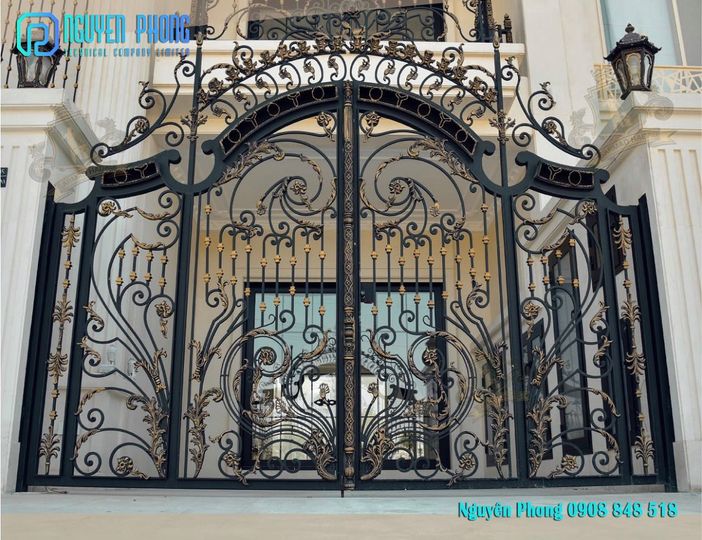 Nguyen Phong Metal ensures that the wrought iron fence you receive has an exquisite and very appealing surface. They can improve the building's quality since they are strong, long-lasting, and substantial.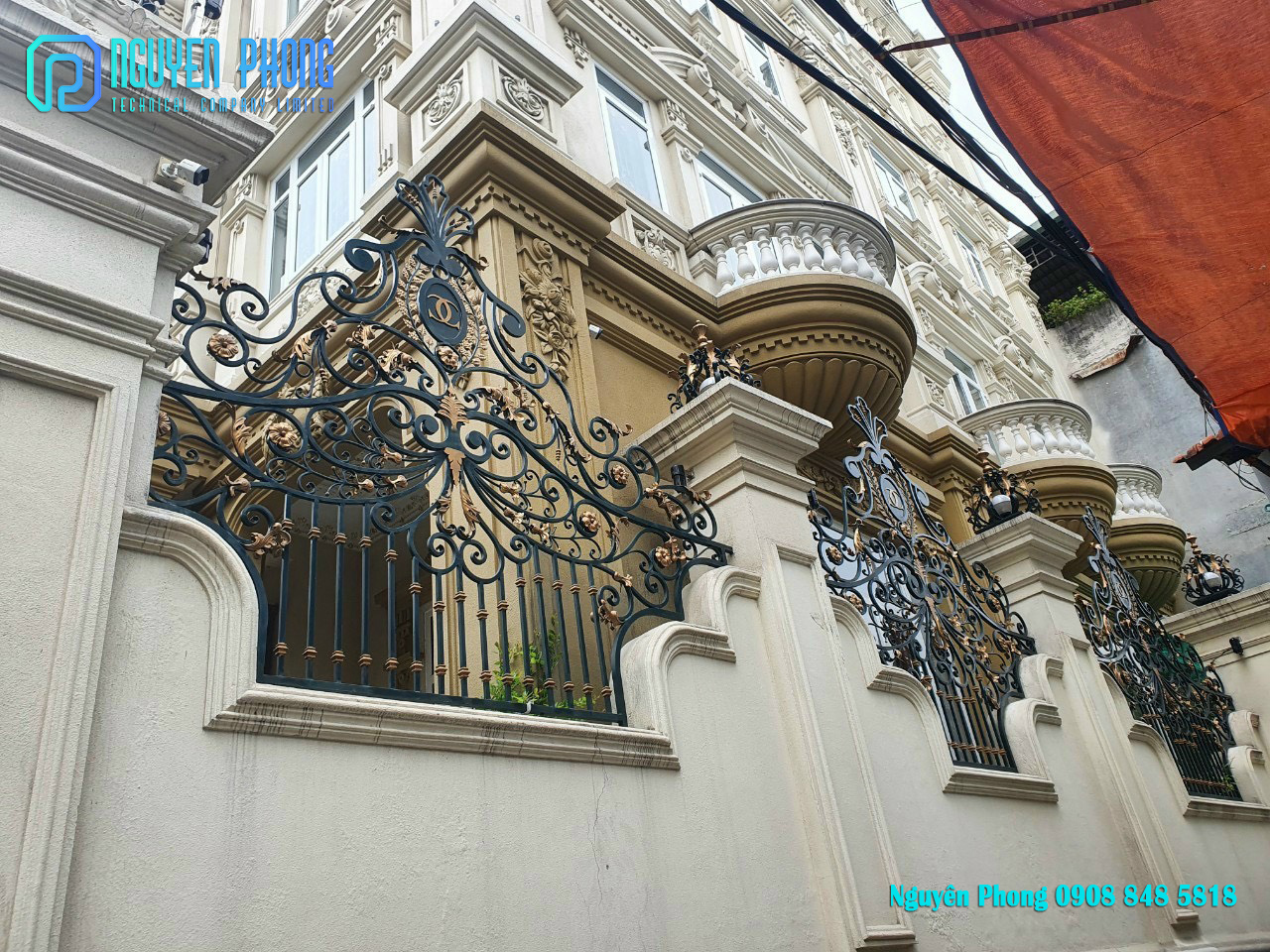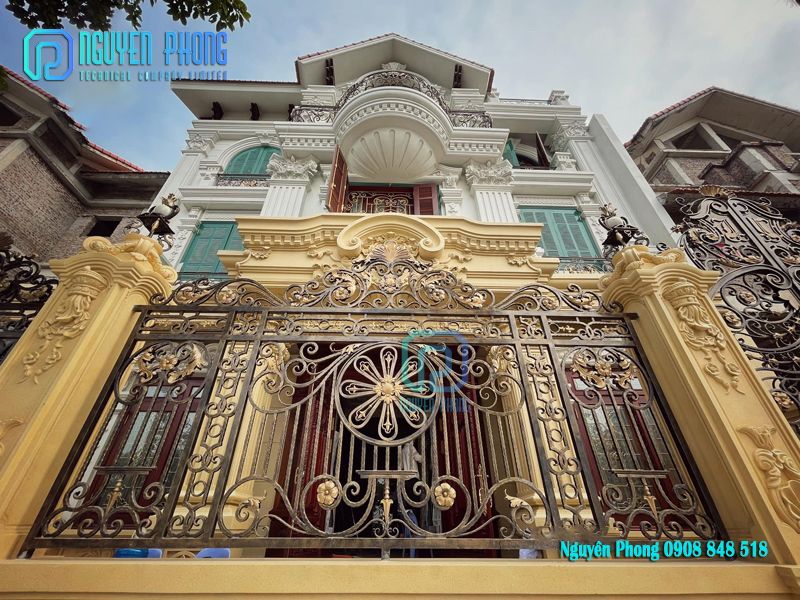 2. Advantages of wrought iron fence
Artistic wrought iron fences at Nguyen Phong Metal are increasingly winning the hearts of customers thanks to possessing many advantages over other materials, such as:
The artistic value of handcrafted fence products as opposed to cast fence products
Excellent tensile strength; less oxidation over time
A sense of security and solidity because iron is the hardest and most durable material to work with, resulting in the most beautiful wrought iron fences.
The ability to design in a variety of styles and designs, ranging from classic luxury to neoclassical to modern.
Processing and installation packages are delivered from Nguyen Phong Metal.
A reasonable and competitive price.
Using high-quality paint and the hot-dip galvanization method extends the life of the fence panels and requires less maintenance.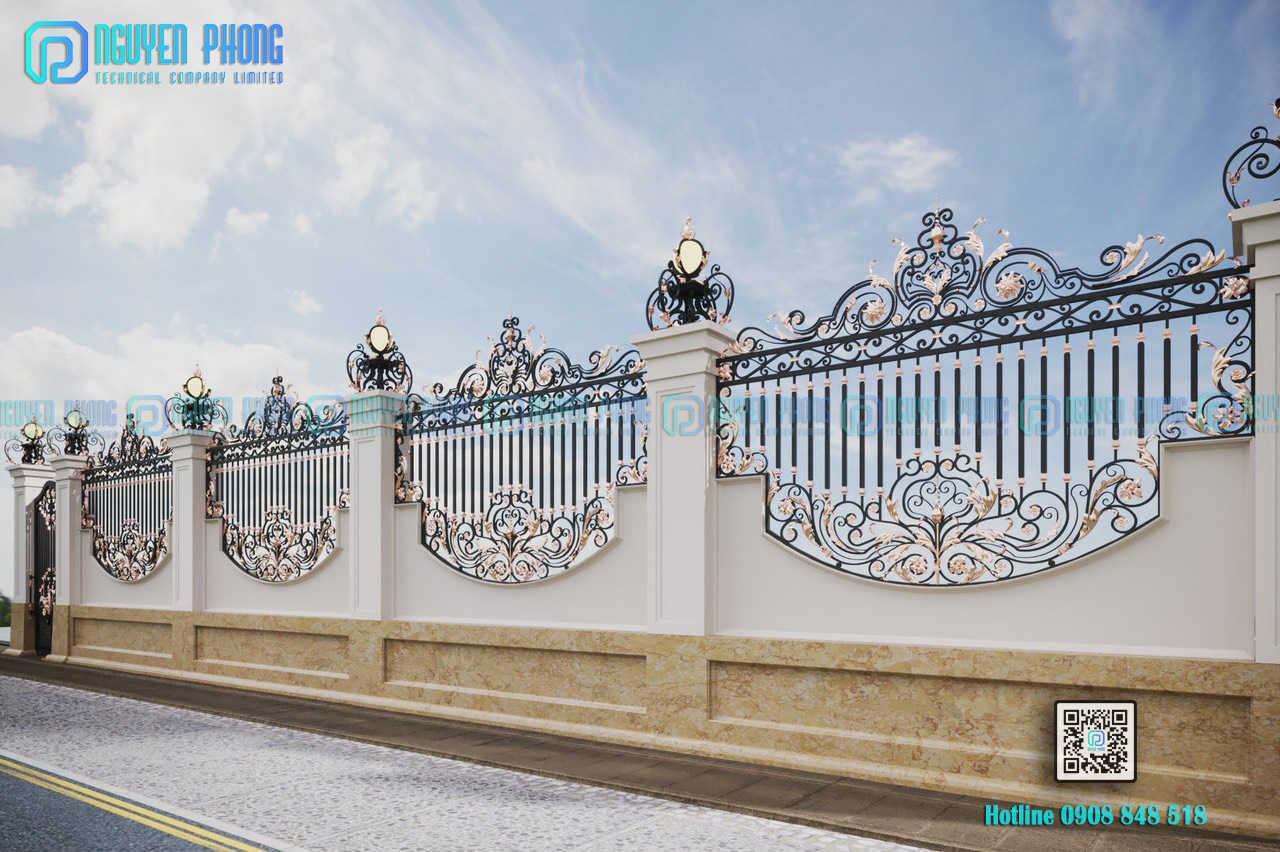 Currently, Nguyen Phong Metal is the supplier and manufacturer of art iron items and is engaged in the construction of quality and prestigious wrought iron fences for customers and partners. Call the technical and consulting staff at Nguyen Phong Metal at hotline +840908 848 518 for support.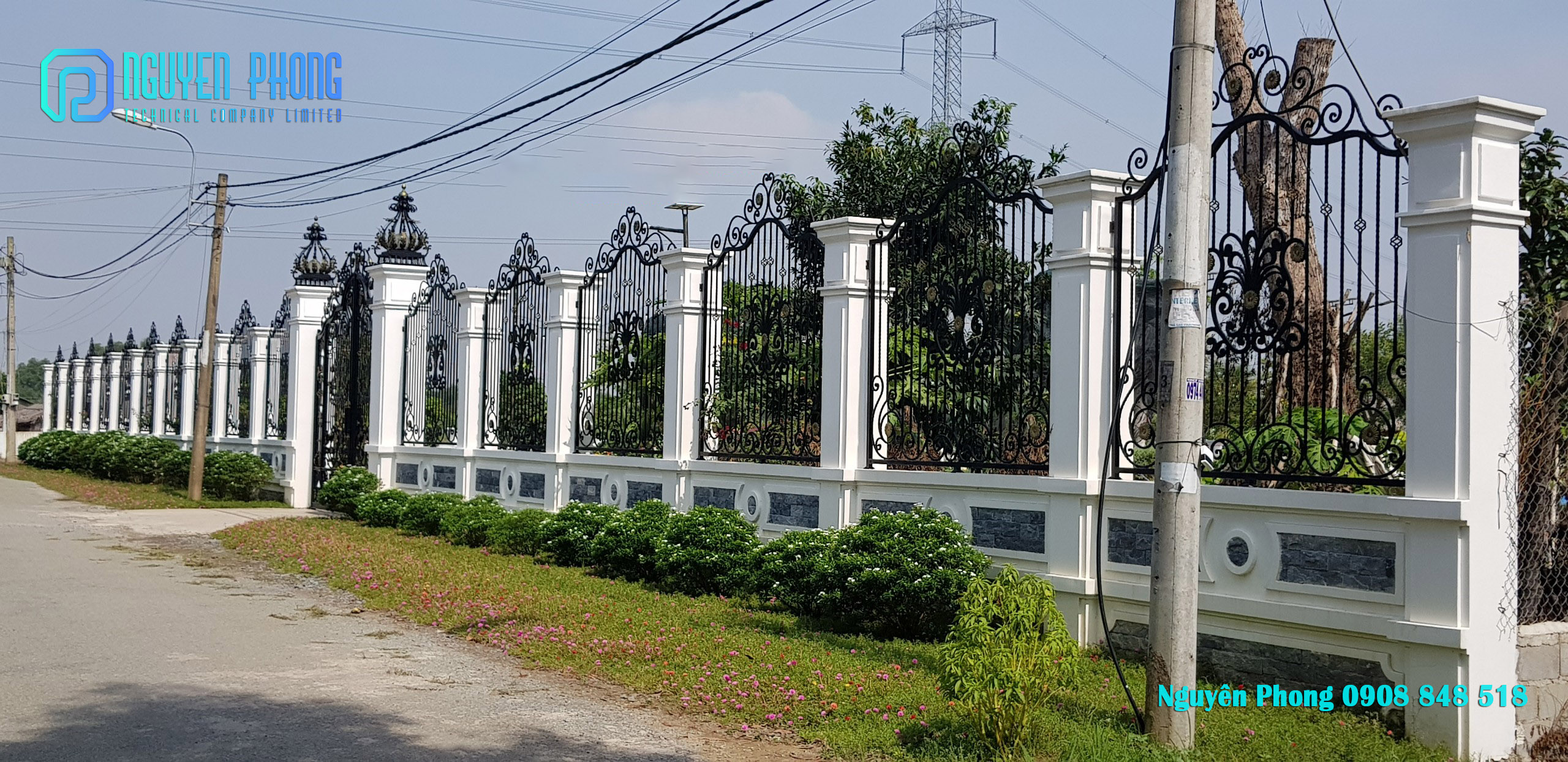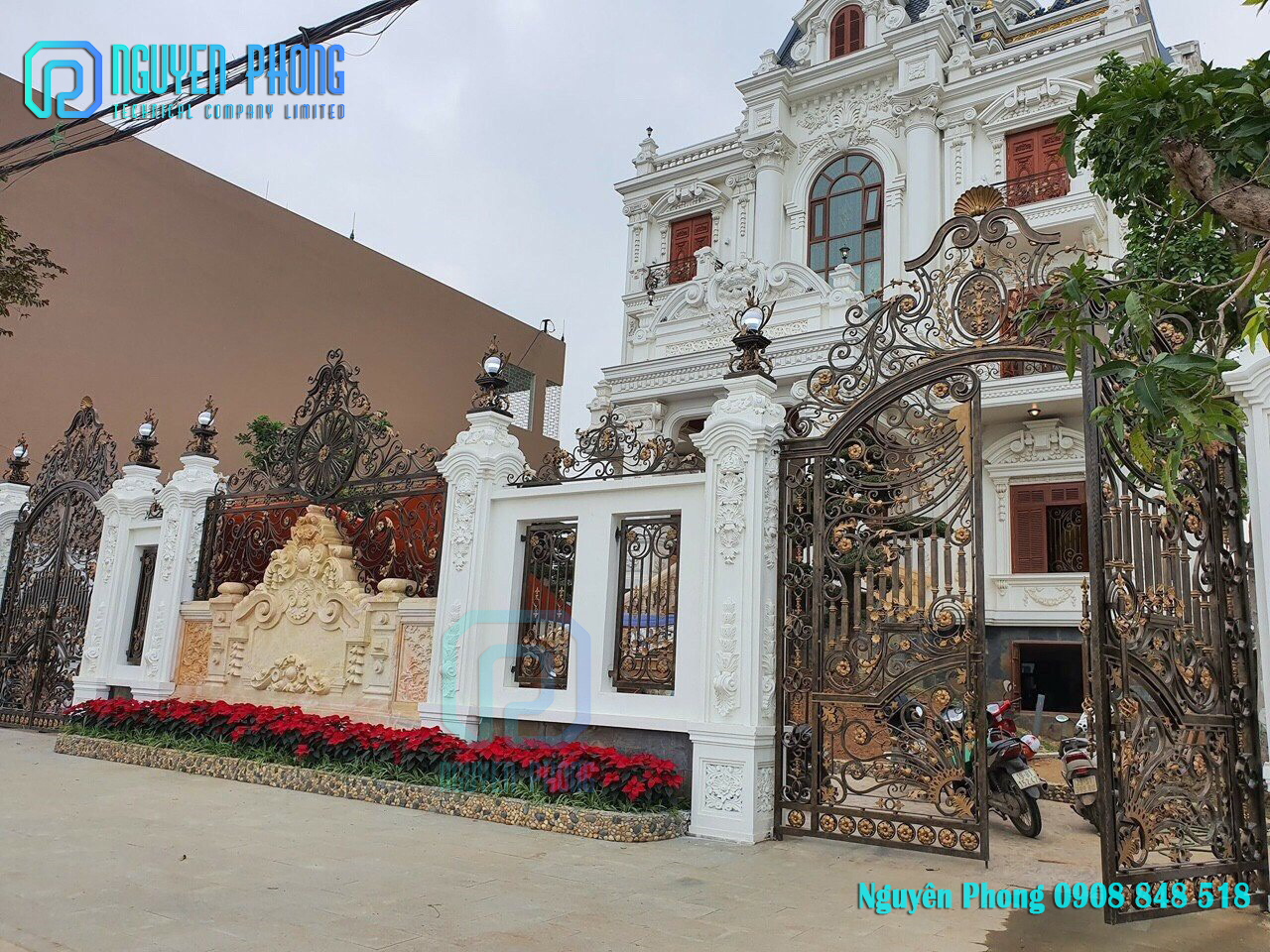 Nguyen Phong Metal is the industry leader in the design and construction of high-class wrought iron fences for villas. To be more specific, the company has a team of experienced technical professionals and the most devoted customer service. In addition, Nguyen Phong Metal expands its offerings to include gates, CNC iron villa fences, and other products to provide and build full-service iron items in Ho Chi Minh City and the surrounding areas.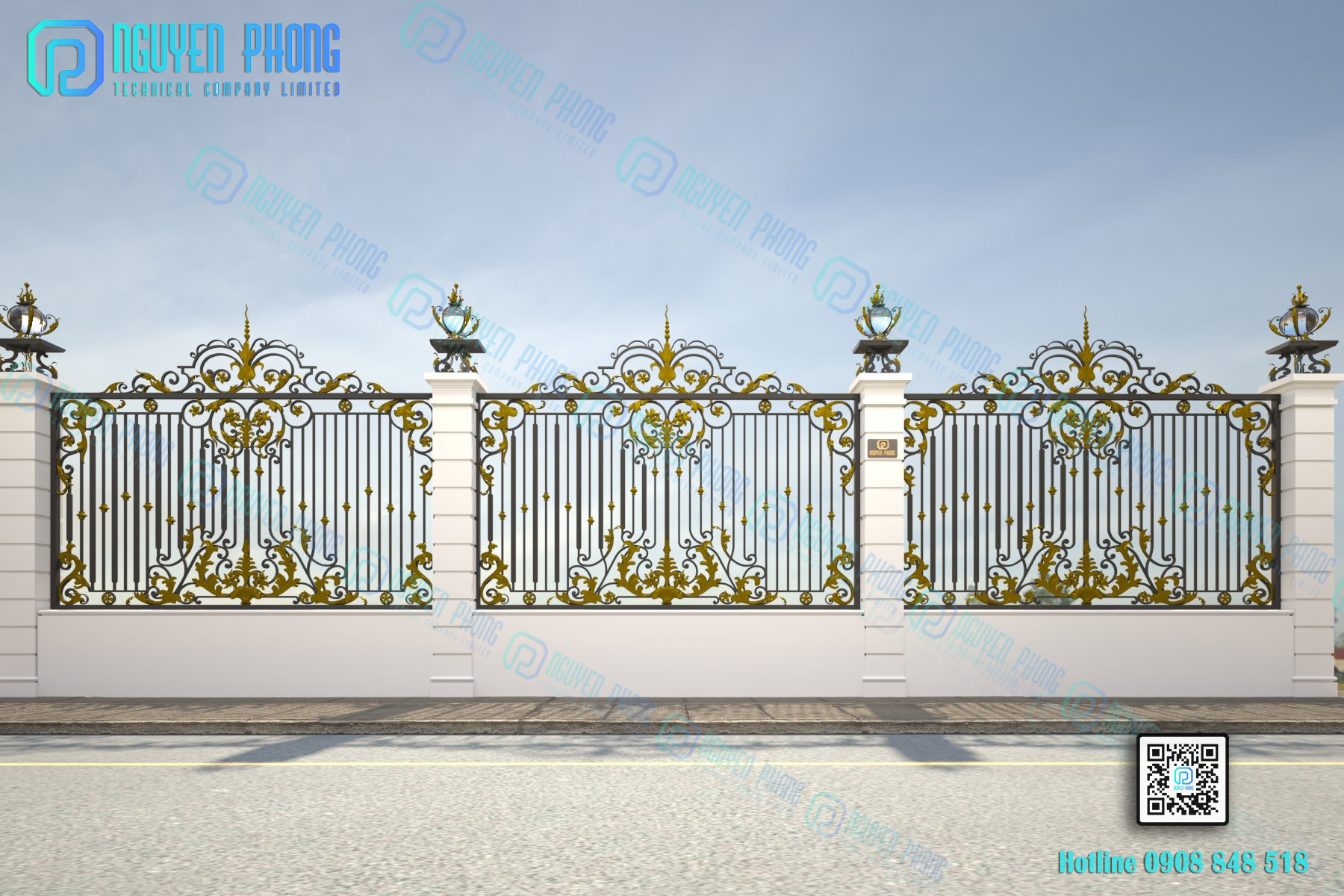 3. The role of the wrought iron fence:
The design trend of iron fences has been popular for a long time. Villa fences not only fulfill the safety function of the house but also decorate the facades of townhouses, garden houses, luxury villas, etc. Specifically:
Ensure safety and create boundaries: always combined with the wrought iron gate, the wrought iron fence is an item that helps ensure the safety of your house, creating a feeling of solidity and peace of mind when coming home after a hard-working day. In fact, wrought iron is the most common hard material used for the interior and exterior because it can withstand external physical pressures. Moreover, fences with spearhead details will be an effective measure to prevent unauthorized intruders. In addition, if the homeowner wants to improve security, you can make a high fence with the pillars closer together.
Enhance the aesthetics: Each wrought iron fence product is a work of art that has been treated with care and meticulously processed, so it is both sturdy and gentle. As a result, they not only show the superiority and power of the homeowner but also reveal their personal style through the motifs that they choose for the wrought iron fence.
Not "out of fashion": although it has existed through many civilizations, the wrought iron fence always retains its inherent hotness because it is itself processed and cherished as a work sent to homeowners. Homeowners do not need to be concerned about trends because the iron fence still represents luxury, riches, and art.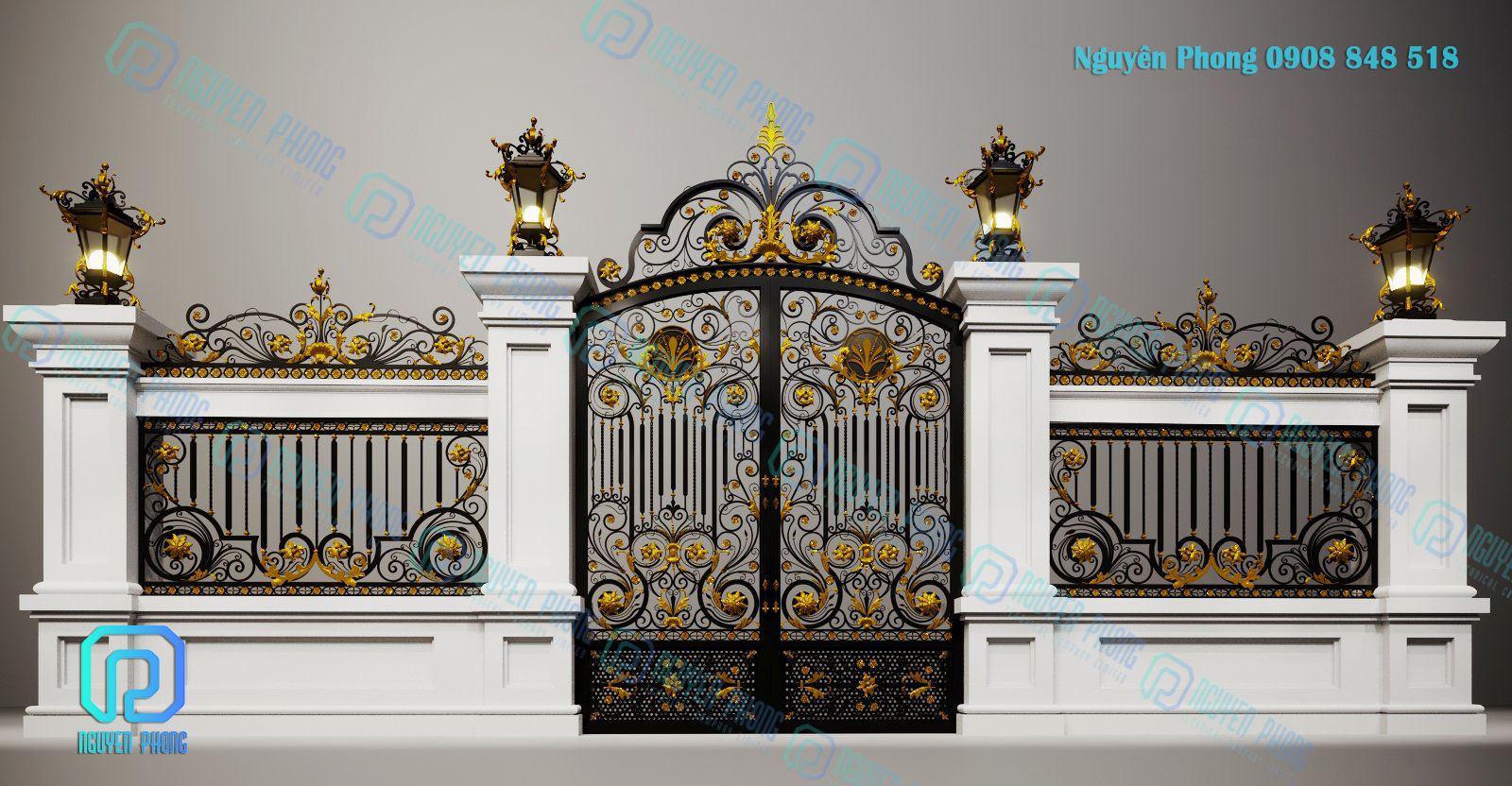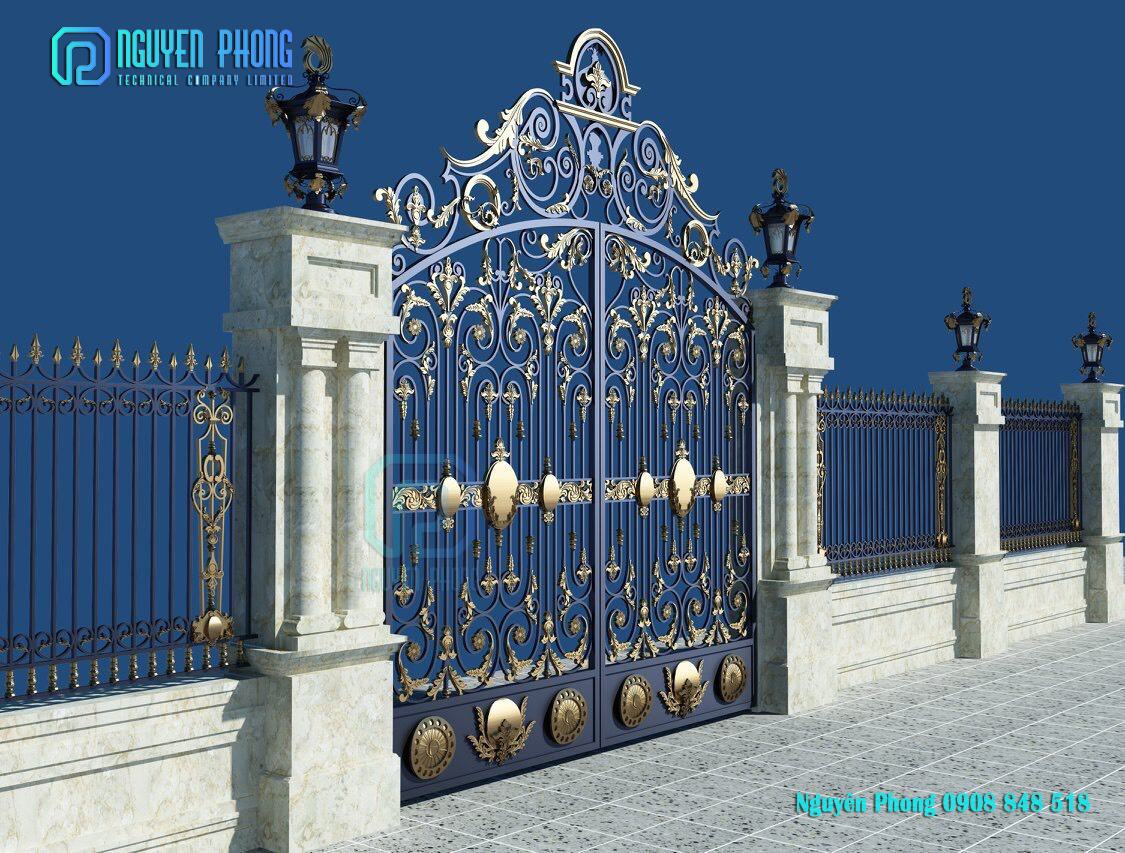 4. Purchase process:
PURCHASE PROCESS AT NGUYEN PHONG  
Sending an inquiry
Getting a quote
Making 2D & 3D drawings (2-5 days)
Contract & making a deposit
Producing at the factory (20–50 days)
 Packing & Delivery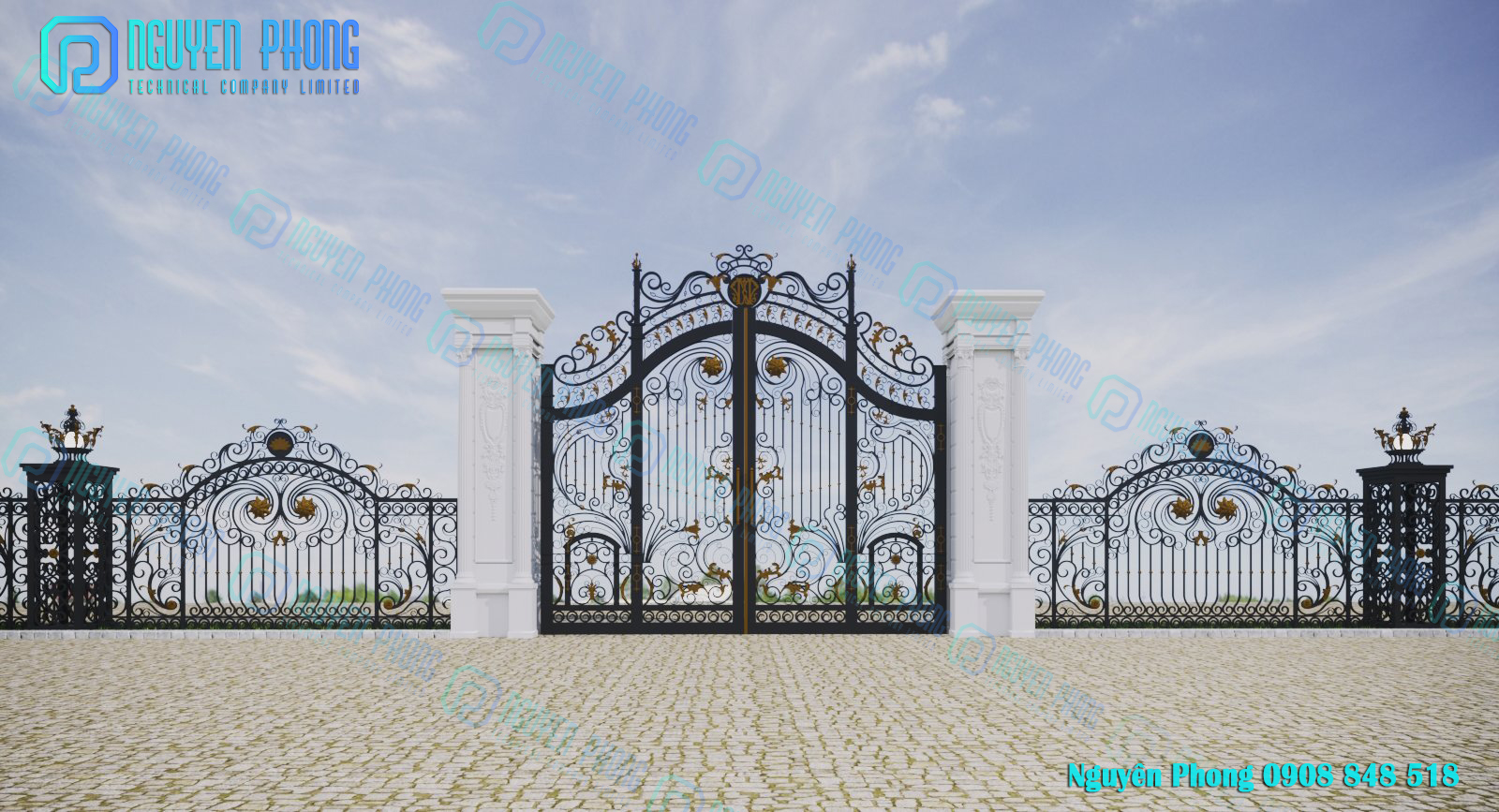 5. The most beautiful designs for wrought iron fences in 2022.
Below, Nguyen Phong Metal offers some other stunning iron fence designs. With iron fencing designs that range from simple to intricate, all carefully chosen to provide you with a wide range of possibilities and ideas for your project. Call Nguyen Phong Metal's Hotline at (+84) 908 848 518 for additional inspiration. In addition, to suit the working style of each homeowner, we always make projects with a focus on product quality and attention to detail.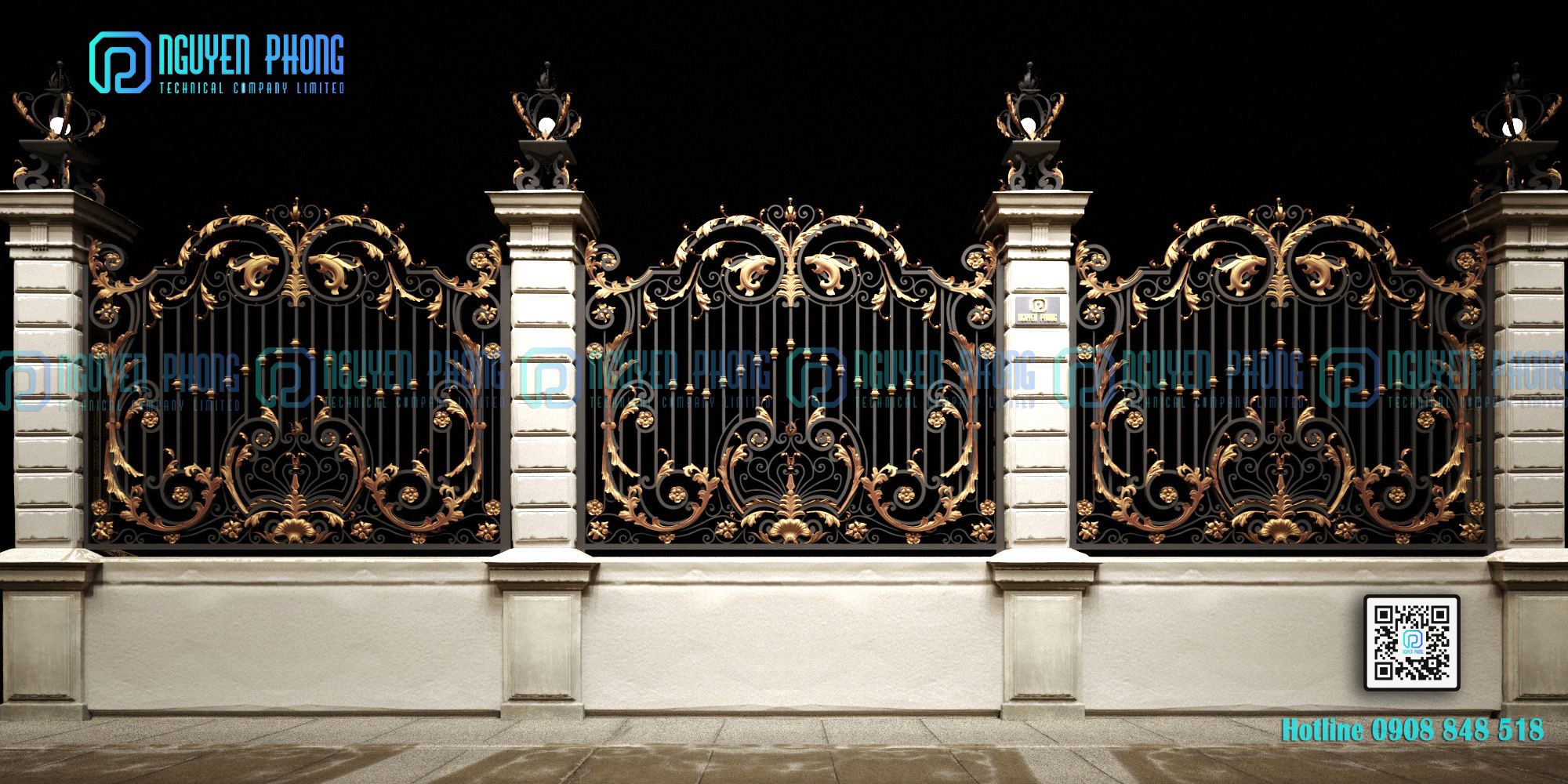 Customers can send information about product samples, sizes, construction requirements, or drawing files via email at: sales@nguyenphongcnc.com or Whatsapp/Viber: +84908 848 518. Furthermore, Nguyen Phong Metal accepts designs, processing, and construction of full CNC iron and art wrought iron art product for the project.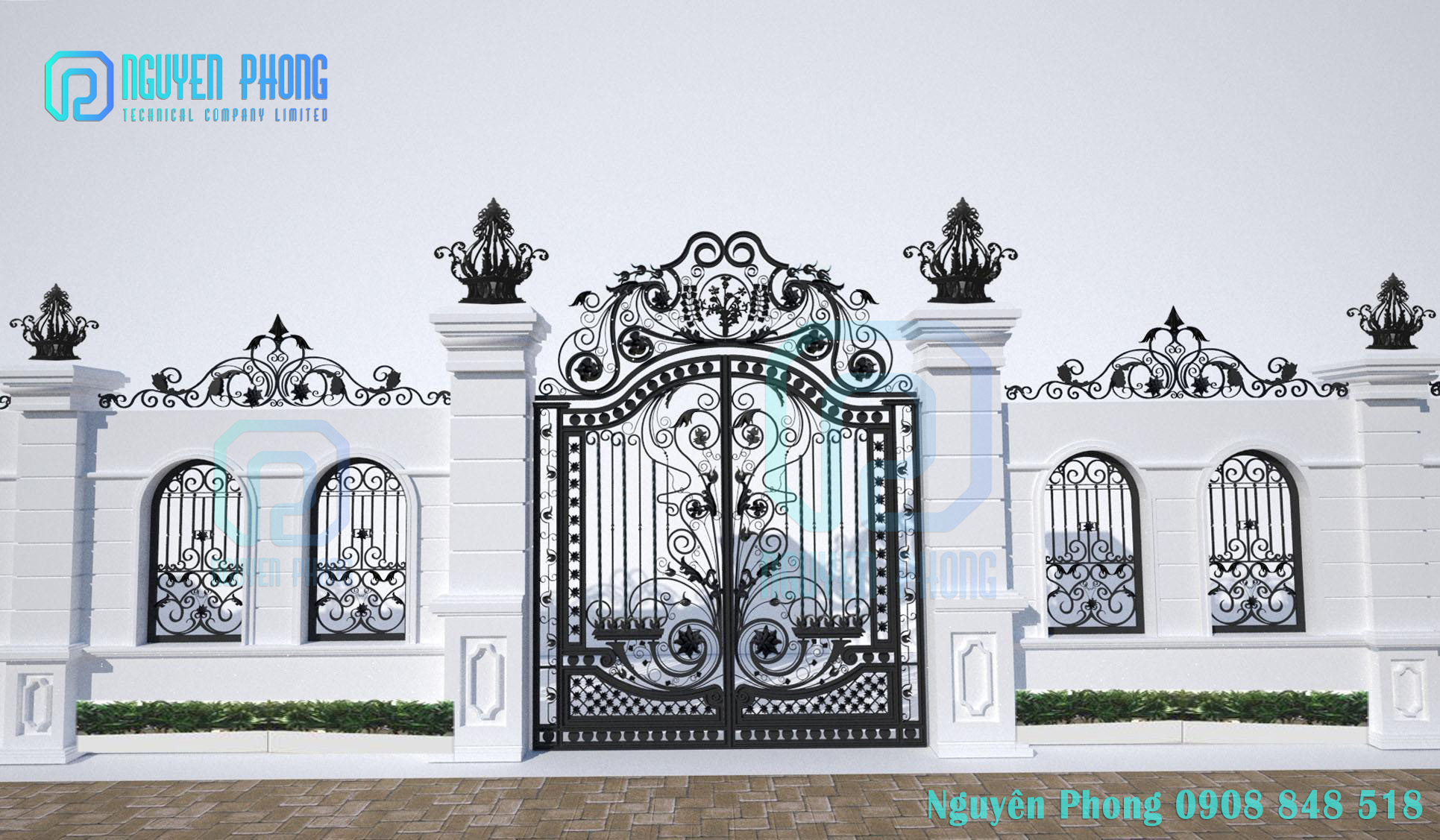 The simple but opulent wrought iron fences are perfect for customers who want a classic aesthetic but want to cut back on the number of intricate and sophisticated patterns. Specifically, these metal fences are not only for a sense of security thanks to the spear; they contribute to the charming and luxurious beauty of the building. Moreover, you can use classic paint colors such as matte black, antique bronze paint, copper gold, brown, or milky white... If the homeowner loves the simple, traditional look, the wrought iron fence design above are very useful for customers.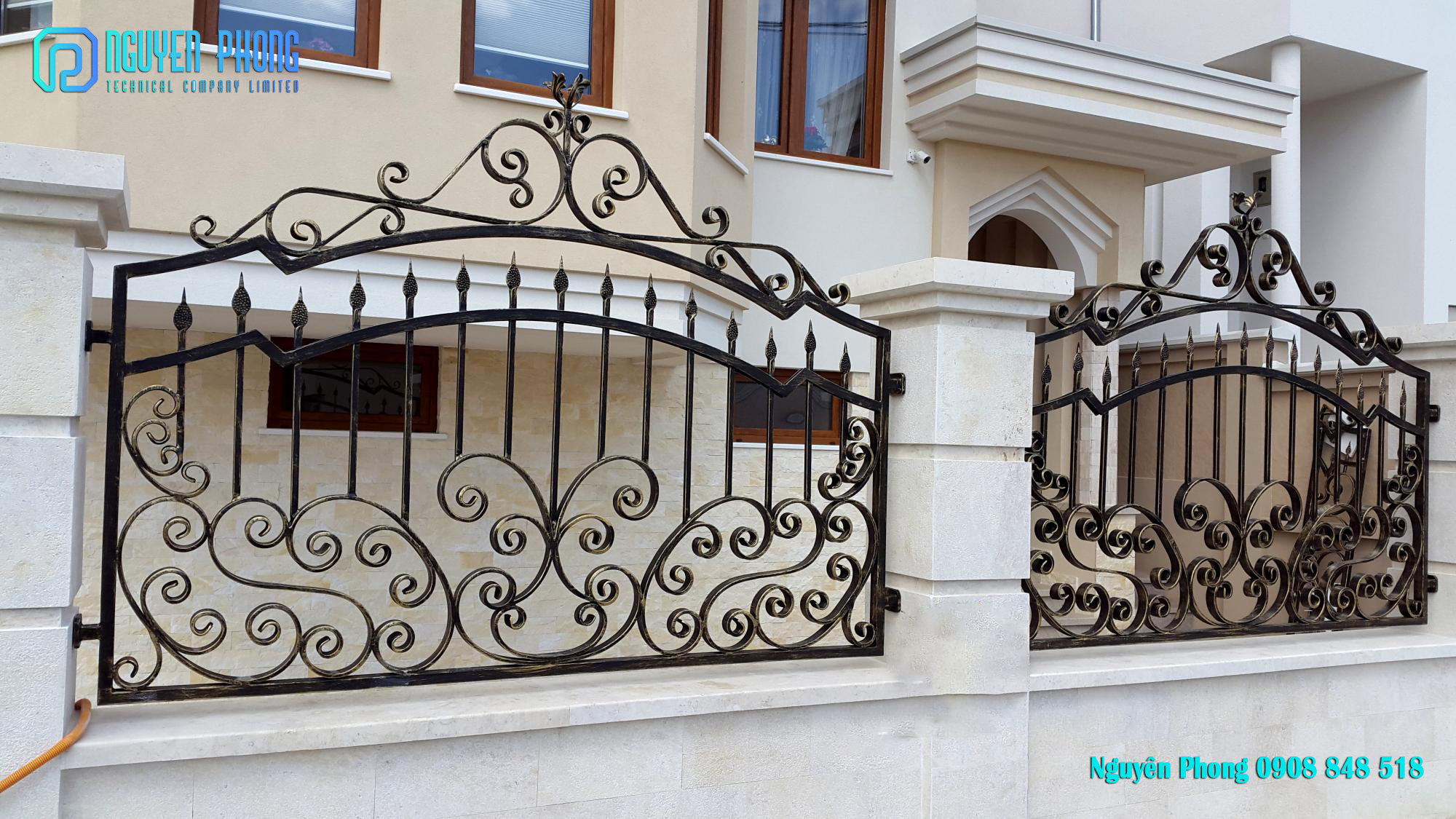 The above iron fence models, which are "dressed" in a classic, aristocratic, and luxurious beauty, will be the absolute "eye-catcher" for the owner's villa space. The wrought iron fence is designed, meticulously processed, and uses the hot-dip galvanization method to extend its lifespan, so these products always retain their artistic value over time. They are created by the enthusiasm of Nguyen Phong Metal, the workers, and the owner of the house.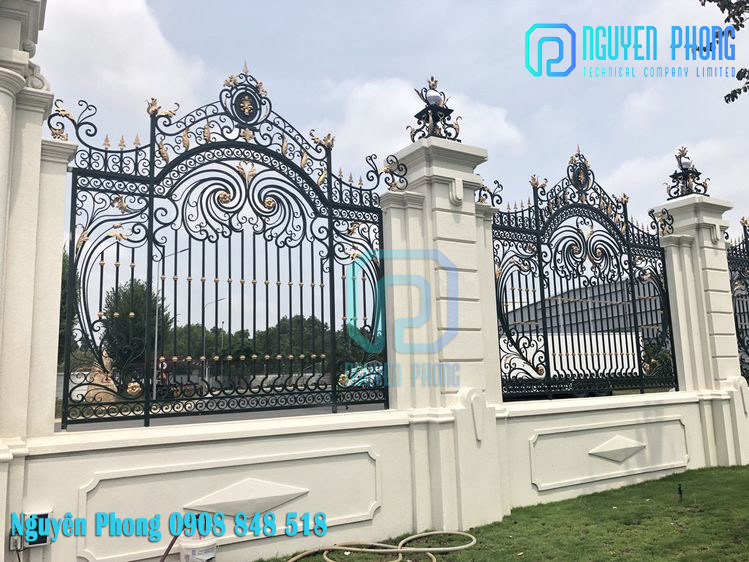 Design partners and architects are often intrigued by the beautiful iron fencing designs. Along with wavy accents and artistic details on the villa's overall fence, the iron fence adds a sense of security and perfect rigidity. All of them provide the customers with an enduring image of a creative setting that embodies the aesthetic and spirit of classical European architecture.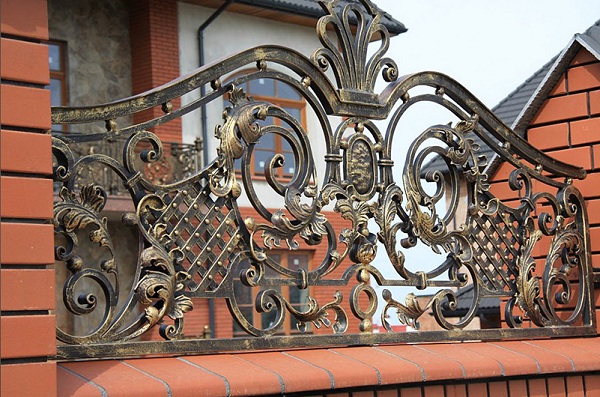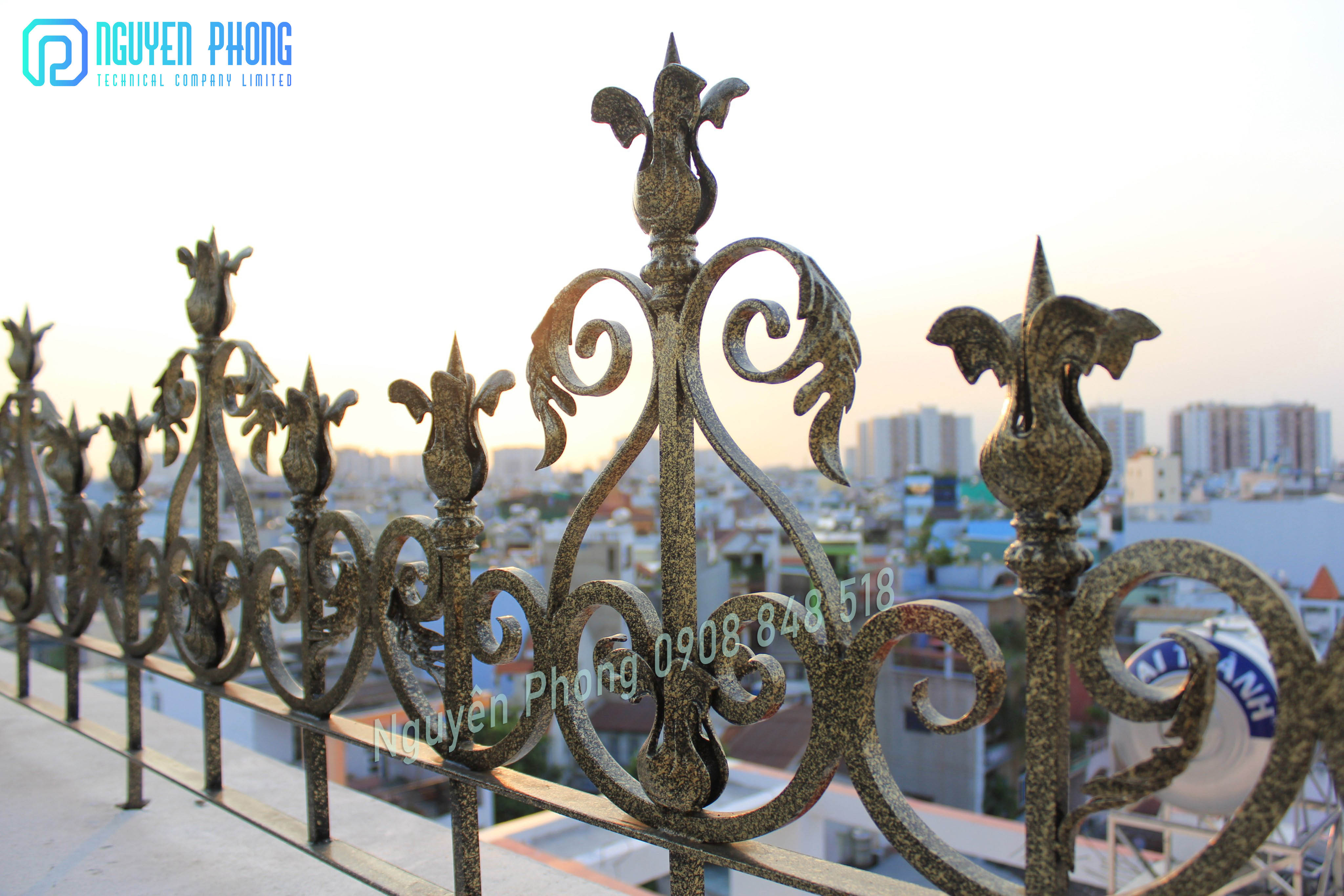 The next set of fence models is deserving of the "center" spot due to their exquisitely detailed and beautiful decorative motifs. With a constant desire to provide the most ideal result for each home and each project that Nguyen Phong Metal performs, designers and iron workers strive for perfection. The accessories and textures are highlighted on the soft curving iron background to make the iron villa fencing designs more flexible.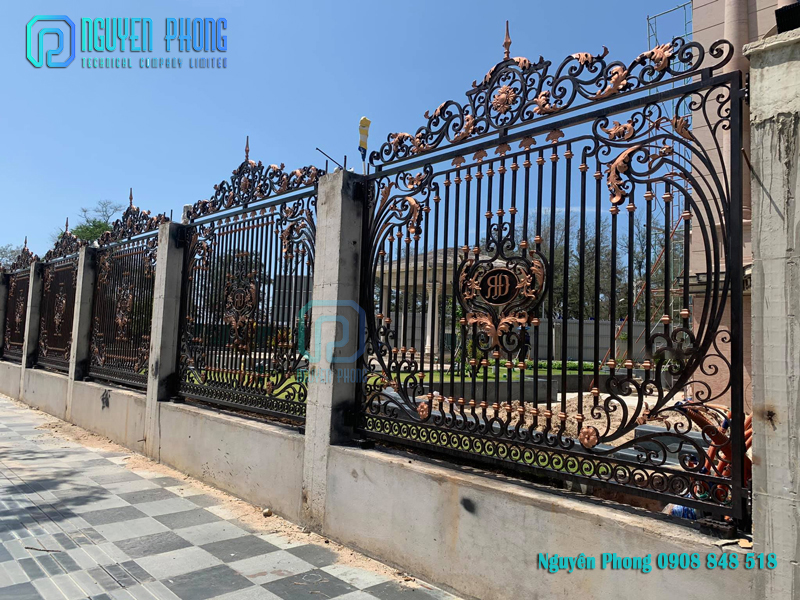 All iron gate and fencing products are handcrafted in the factory. Some decorative iron fences are dipped in zinc to increase product life.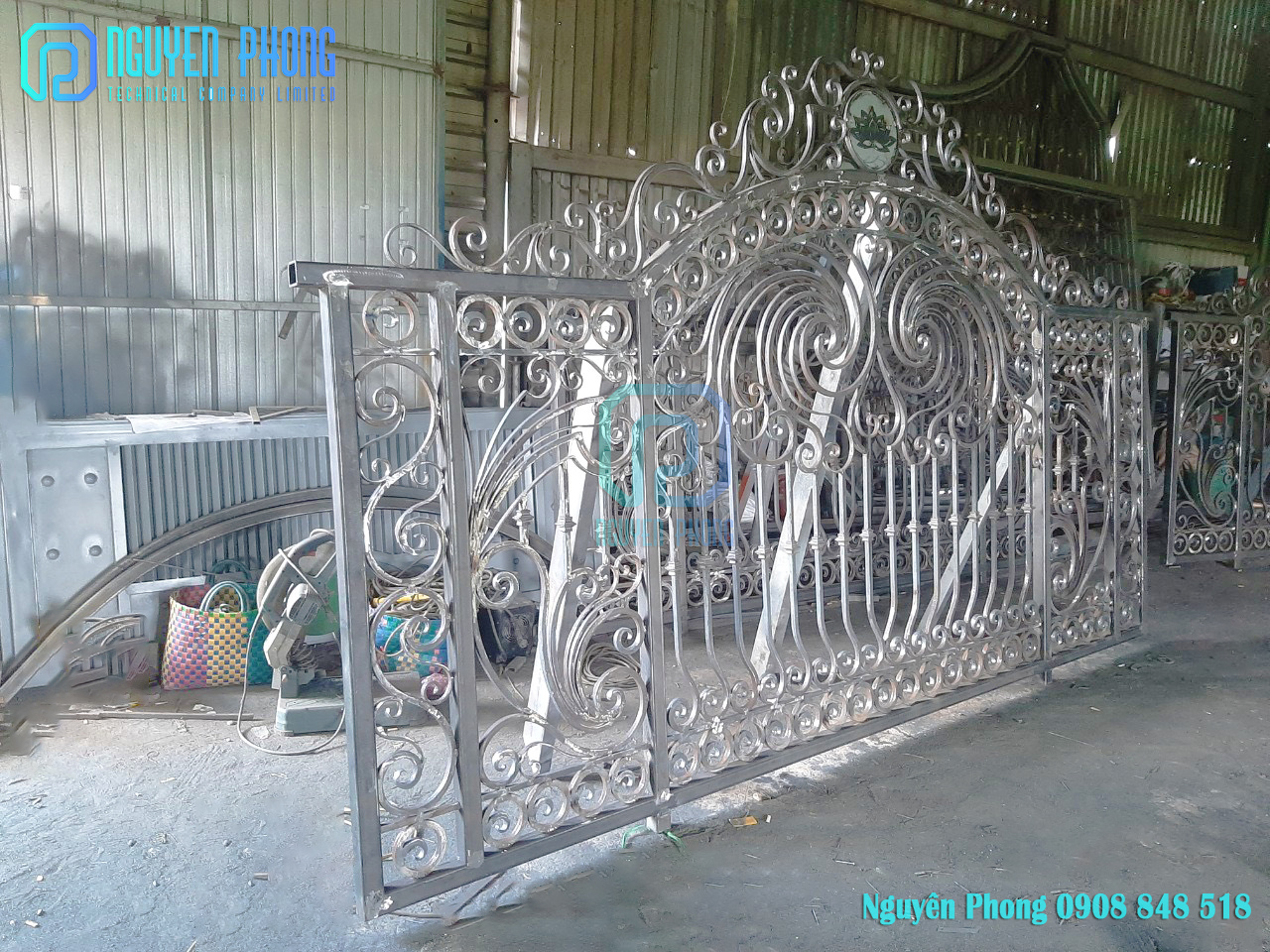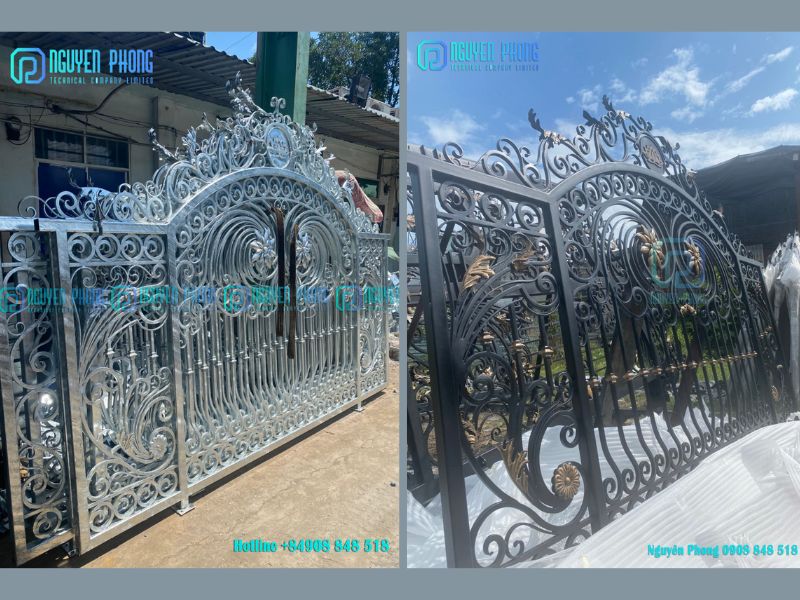 The iron villa fence's front gate design contributes to raising the level of your house and preserving its artistic value for a long time.