CNC LASER CUT IRON ENTRY DOORS - DECORATIVE WROUGHT IRON FOR ROOFS, TEA RESORT - DA LAT CITY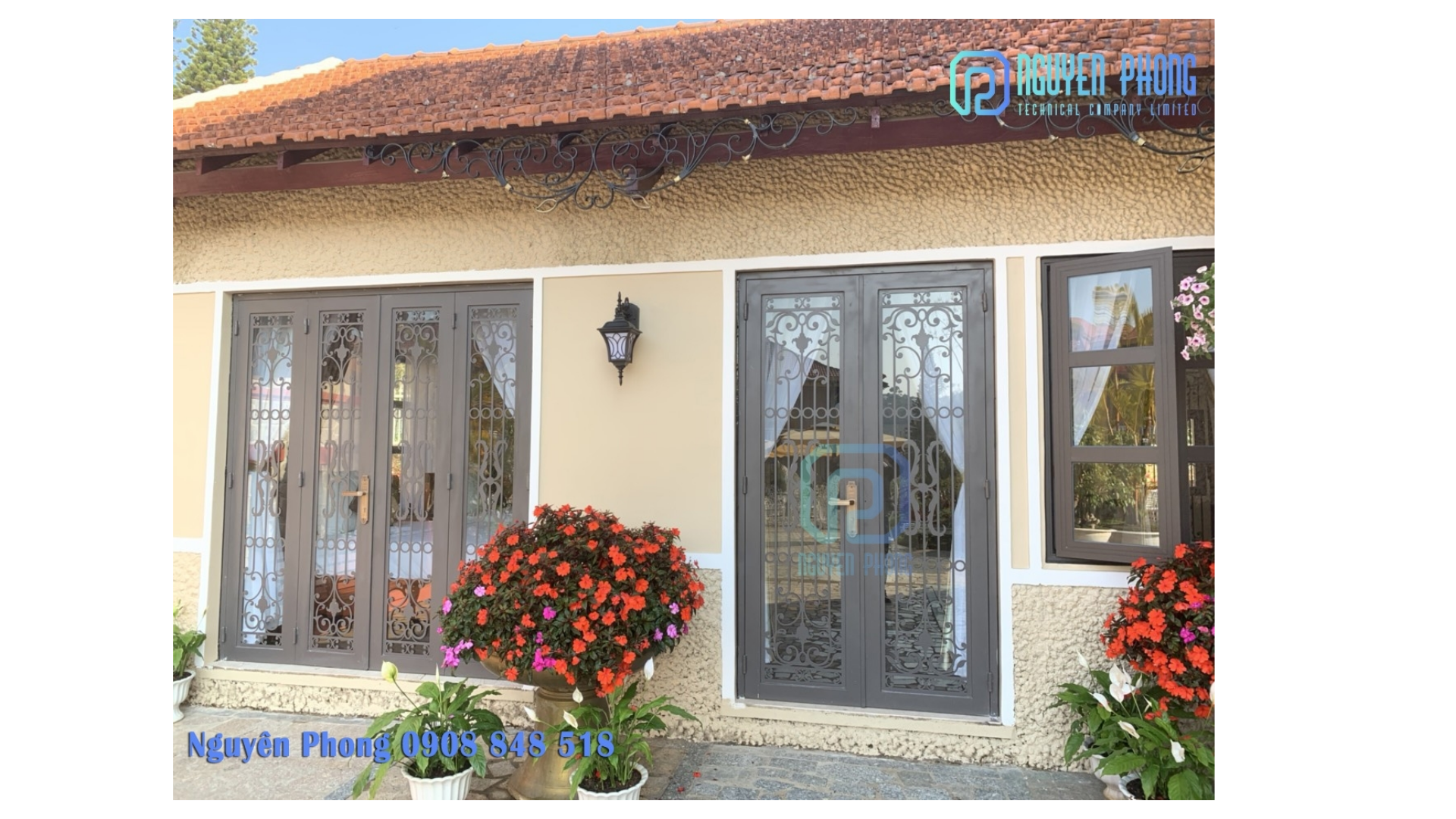 With many years of experience in manufacturing interior and exterior CNC laser cut iron items for civil houses and large and small projects, being under pressure outside the construction is a very normal thing. However, this is a project that must meet the urgent schedule in the early 2020s. With the volume of work not too large, but the urgent time and the investor's thoroughness is the great challenge for us.
Project overview:
Project: Tea Resort

Item of works: CNC iron doors, windows and roof decorative art wrought iron.

Volume: more than 25 square meters of doors, windows and 22 decorative wrought iron items for roof corners.

Progress: Design, manufacture & construct within 15 days.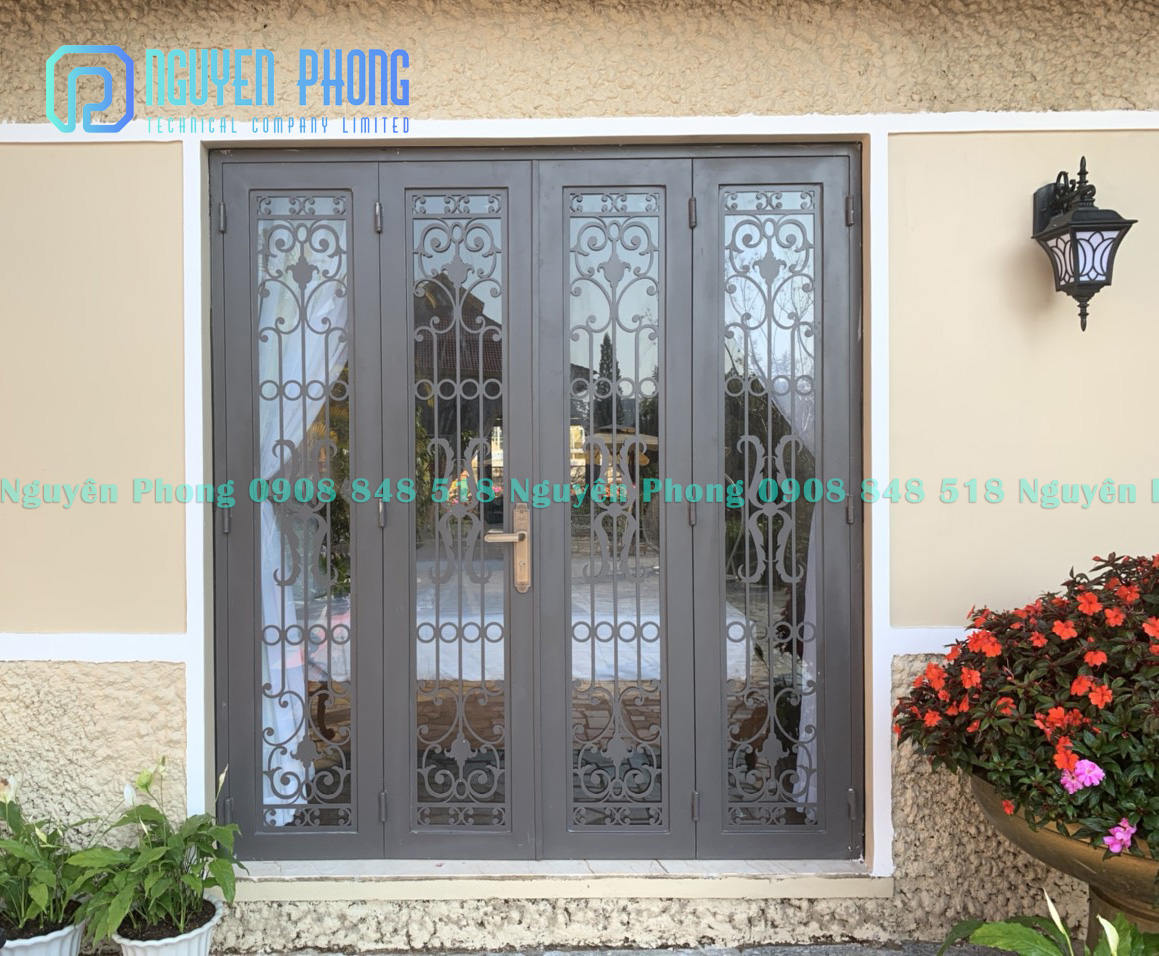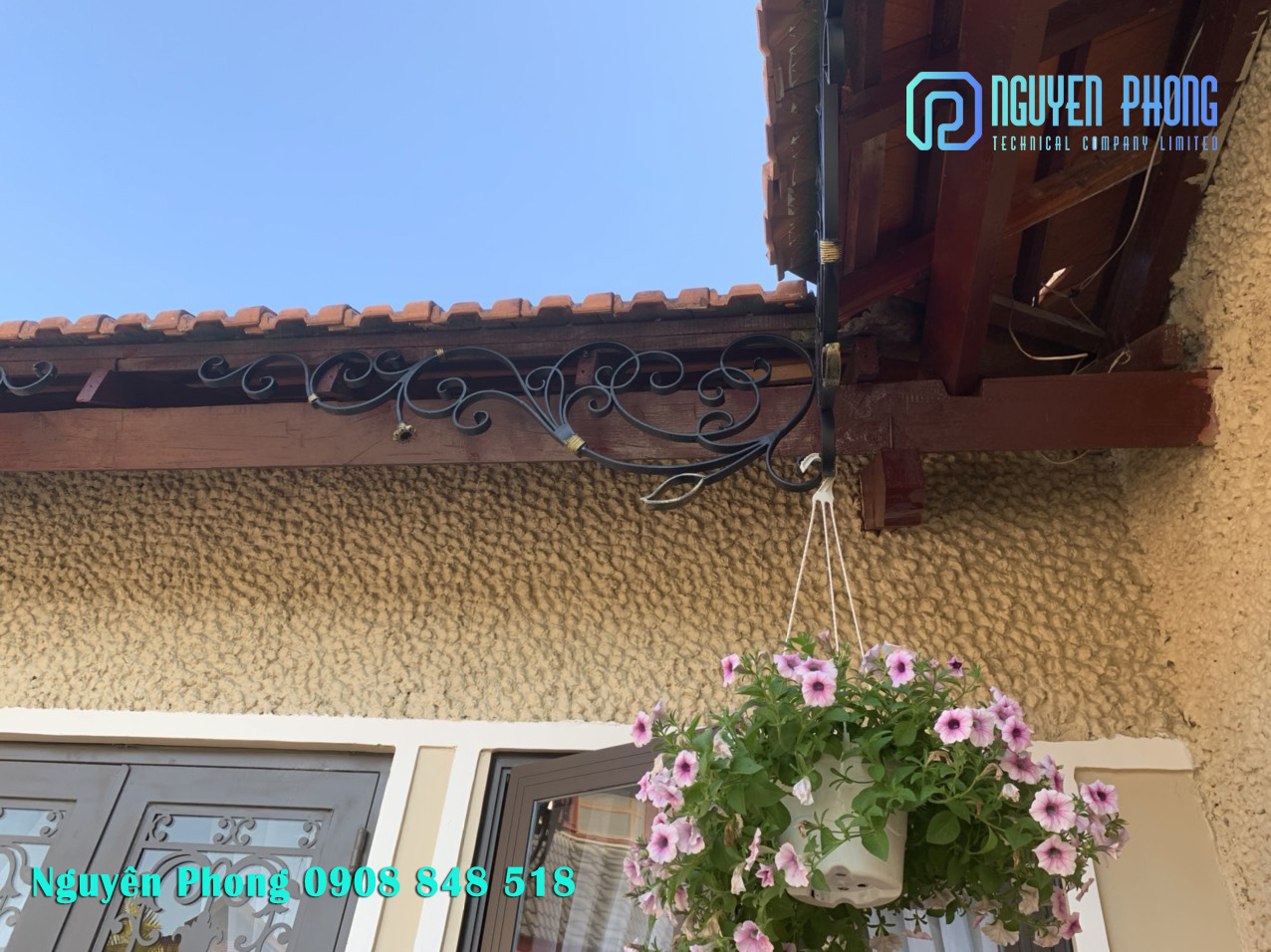 Requirements:
The design must be beautiful, consistent with classical architecture.

Progress within 15 days.

Clean and treat the paint color of items carefully and beautifully, the on-time date of handover to start welcoming guests at the Resort.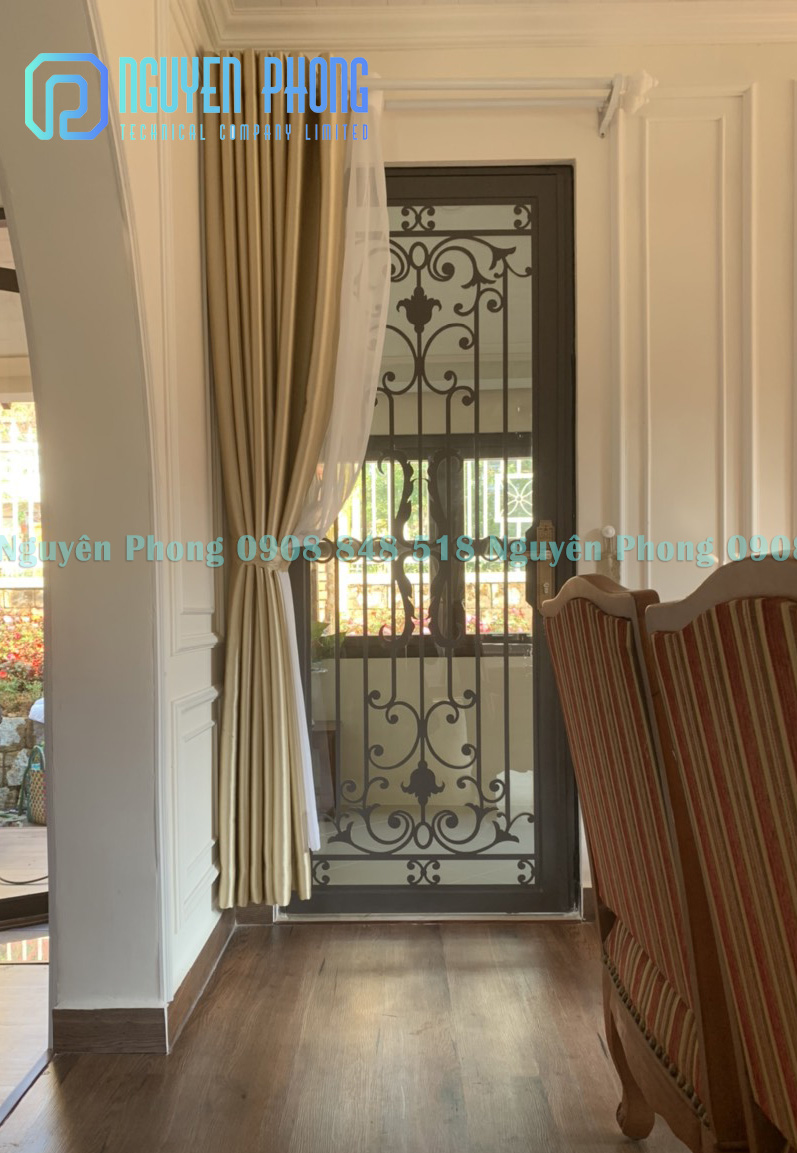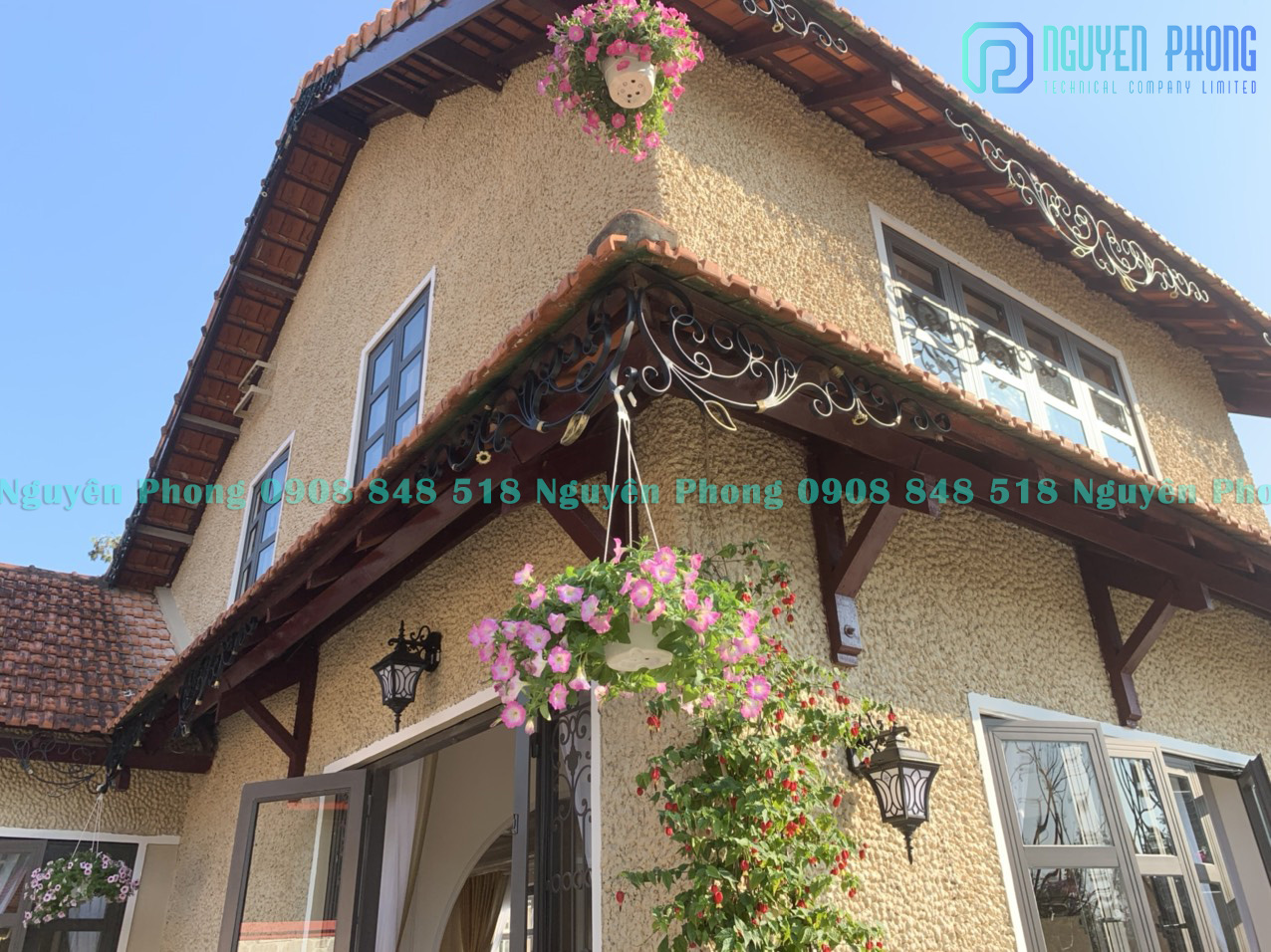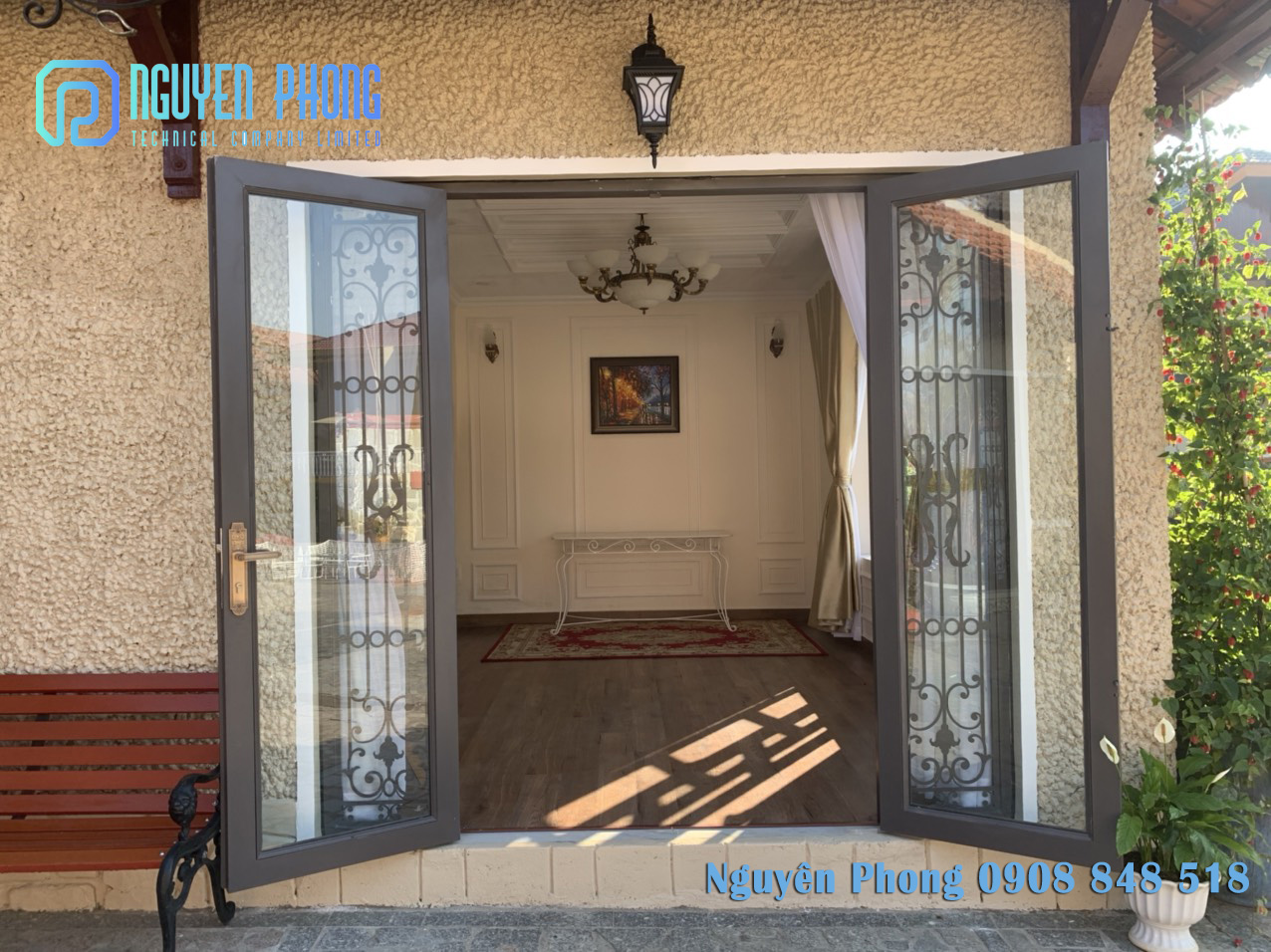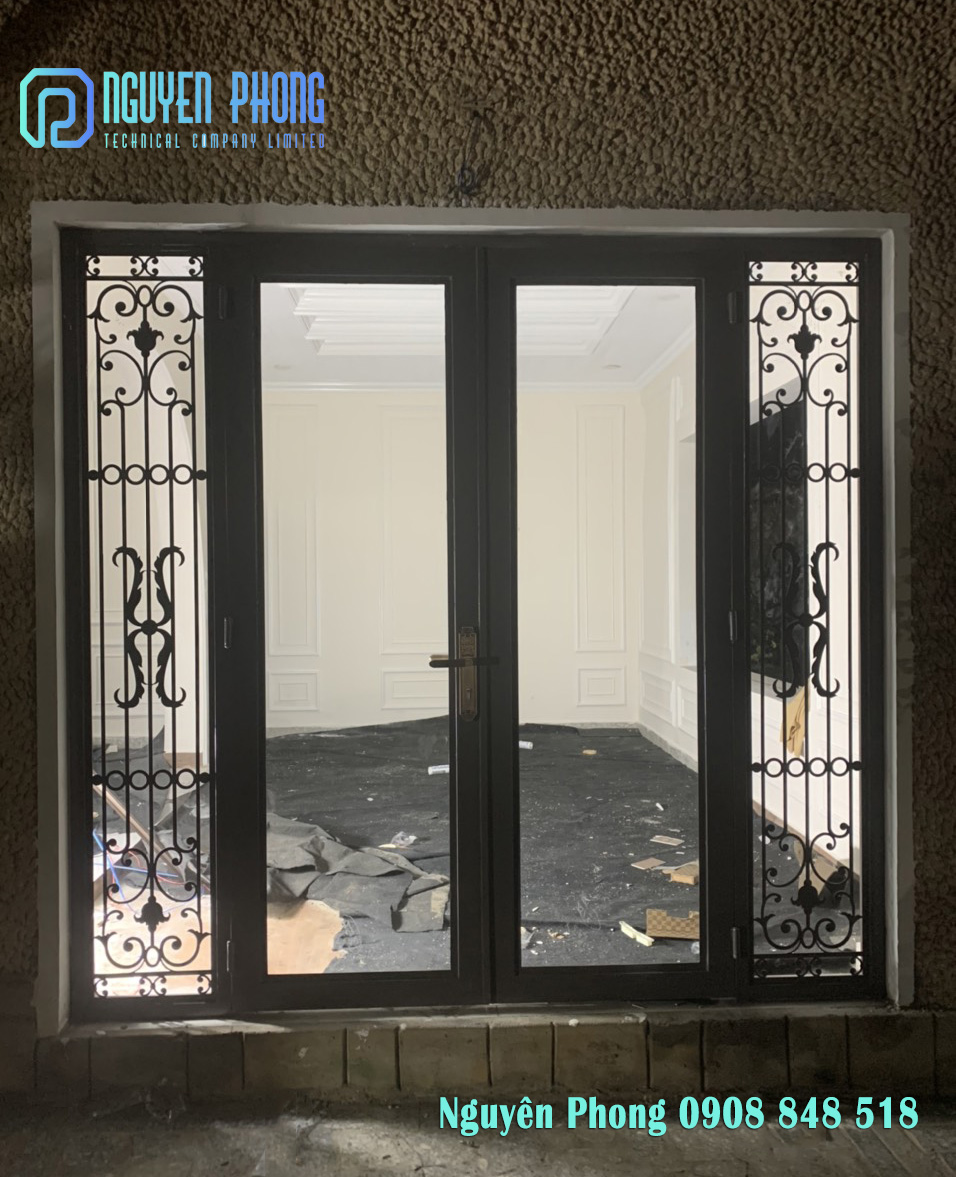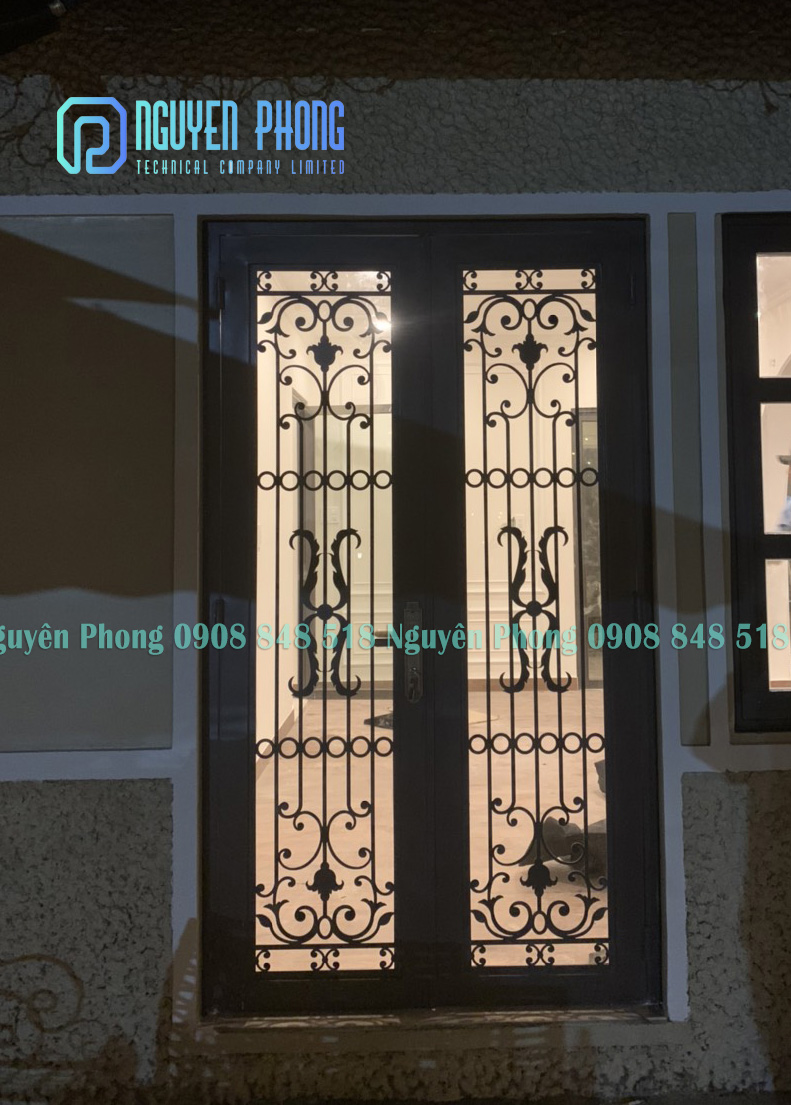 The CNC laser cut iron entry door is the category that is highly praised by customers and is also one of the most favorite items of Nguyen Phong Metal. CNC entry doors are a strength and also one of the products that helps maintain  Nguyen Phong Metal's reputation for many years. The details of the CNC pattern are sharp and soft inside the transparent glass layer and the classic gray paint tone is suitable for the architecture of the whole building.
To speed up the project progress, our workers and supervisors had to work overtime continuously for many days, even working all night, especially the last days. No matter what, Nguyen Phong Metal still ensures product quality and always keeps the project clean.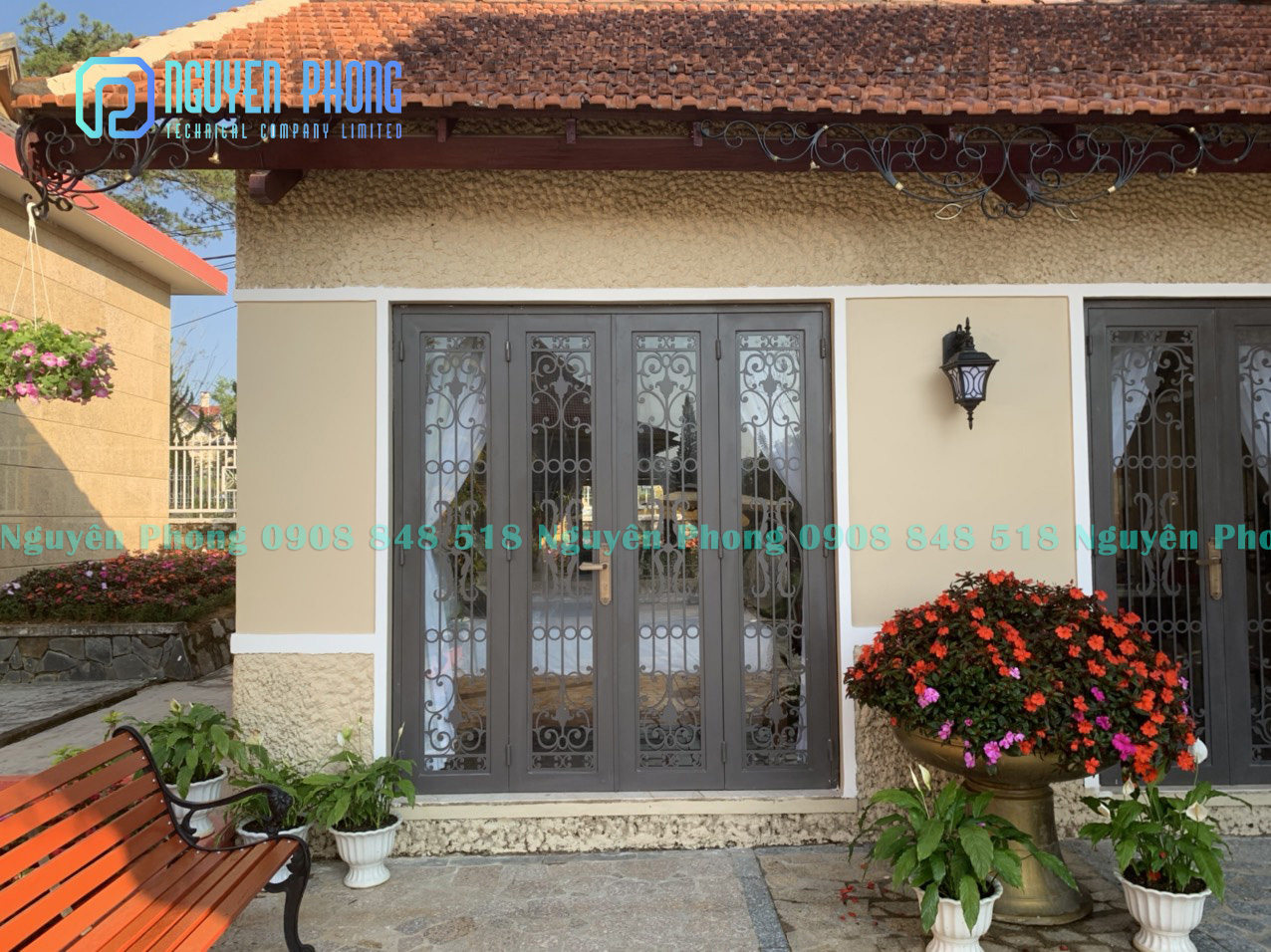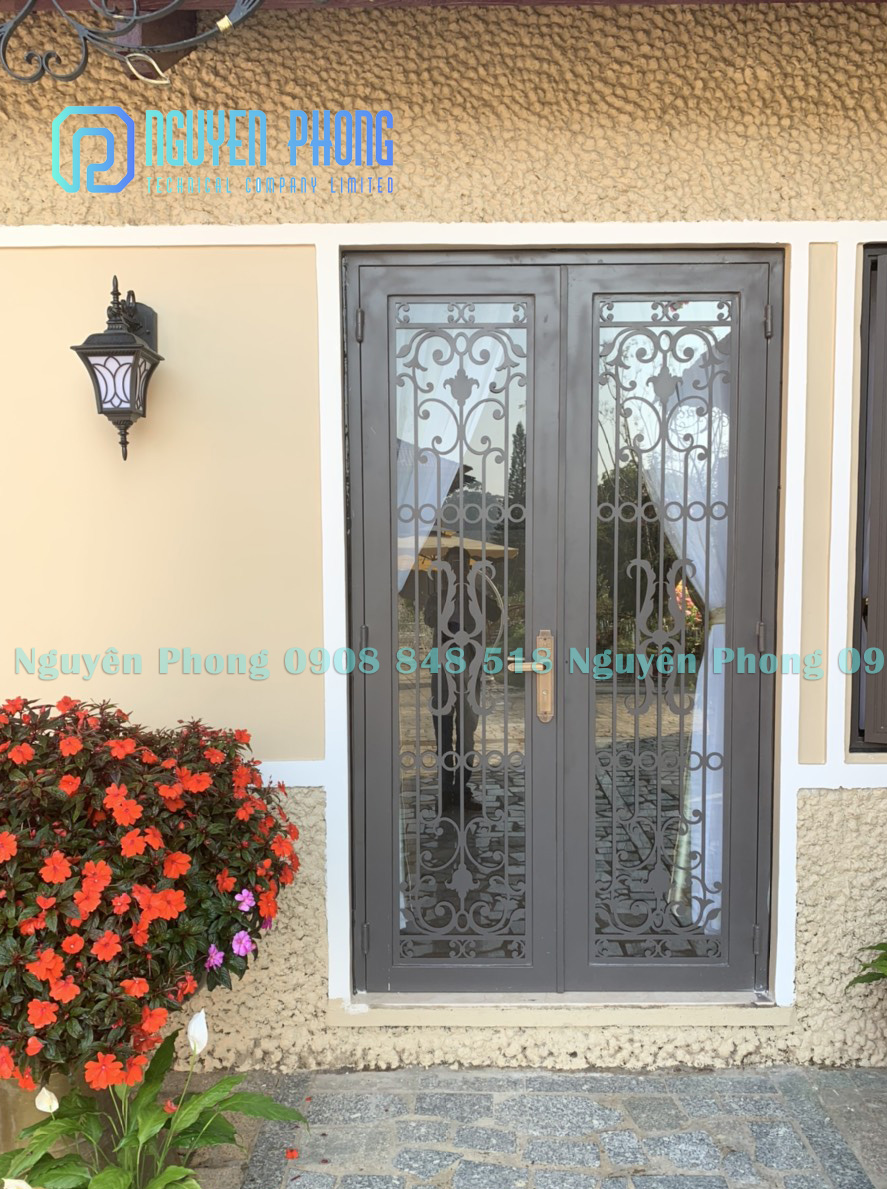 The decorative wrought iron items bring the most surprise. Although it is a small item, the decorative effect is extremely good. Because it is very firmly processed into the walls and roof, Nguyen Phong Metal's customers can comfortably hang flower pots to make the Resort more beautiful.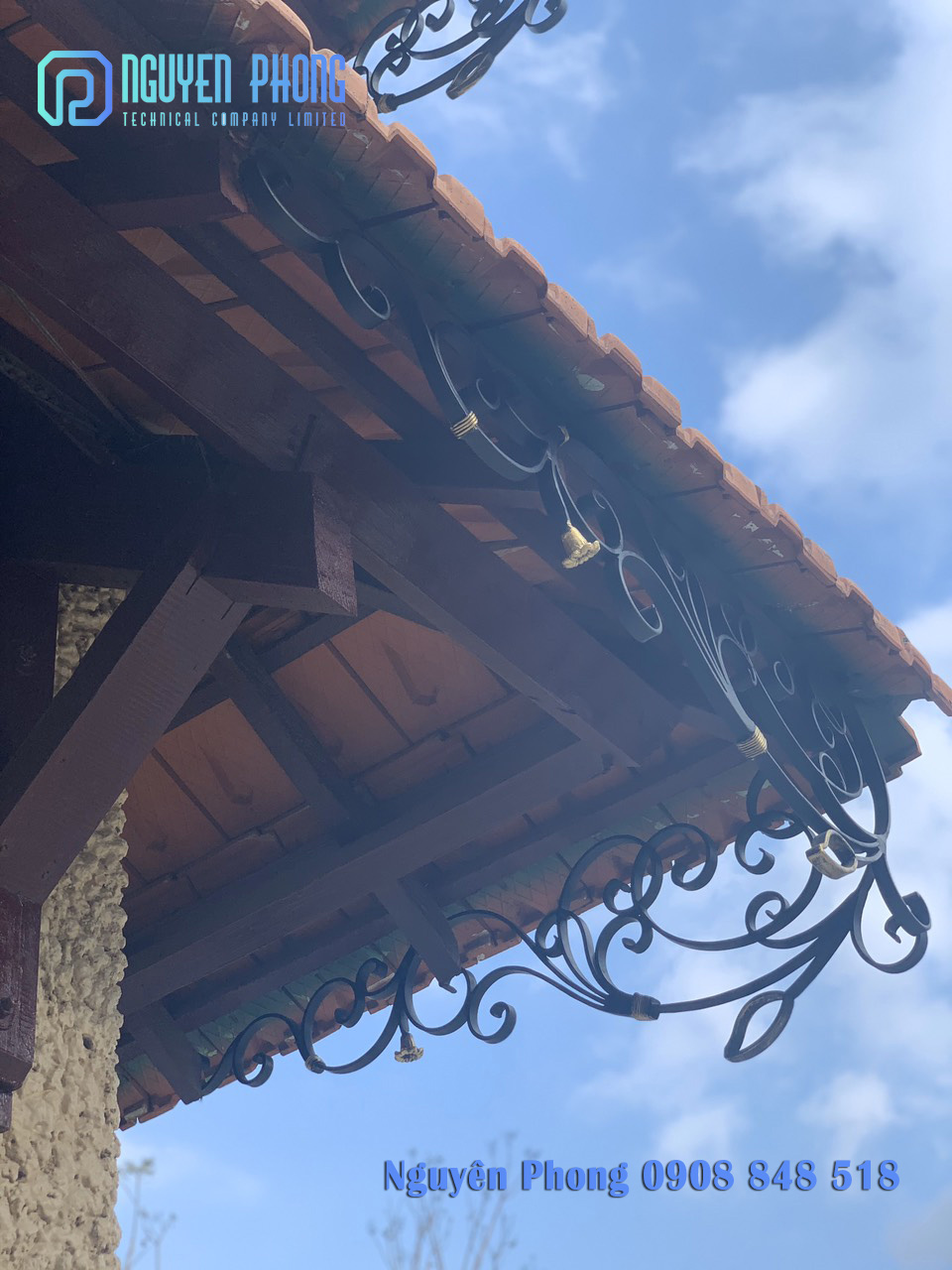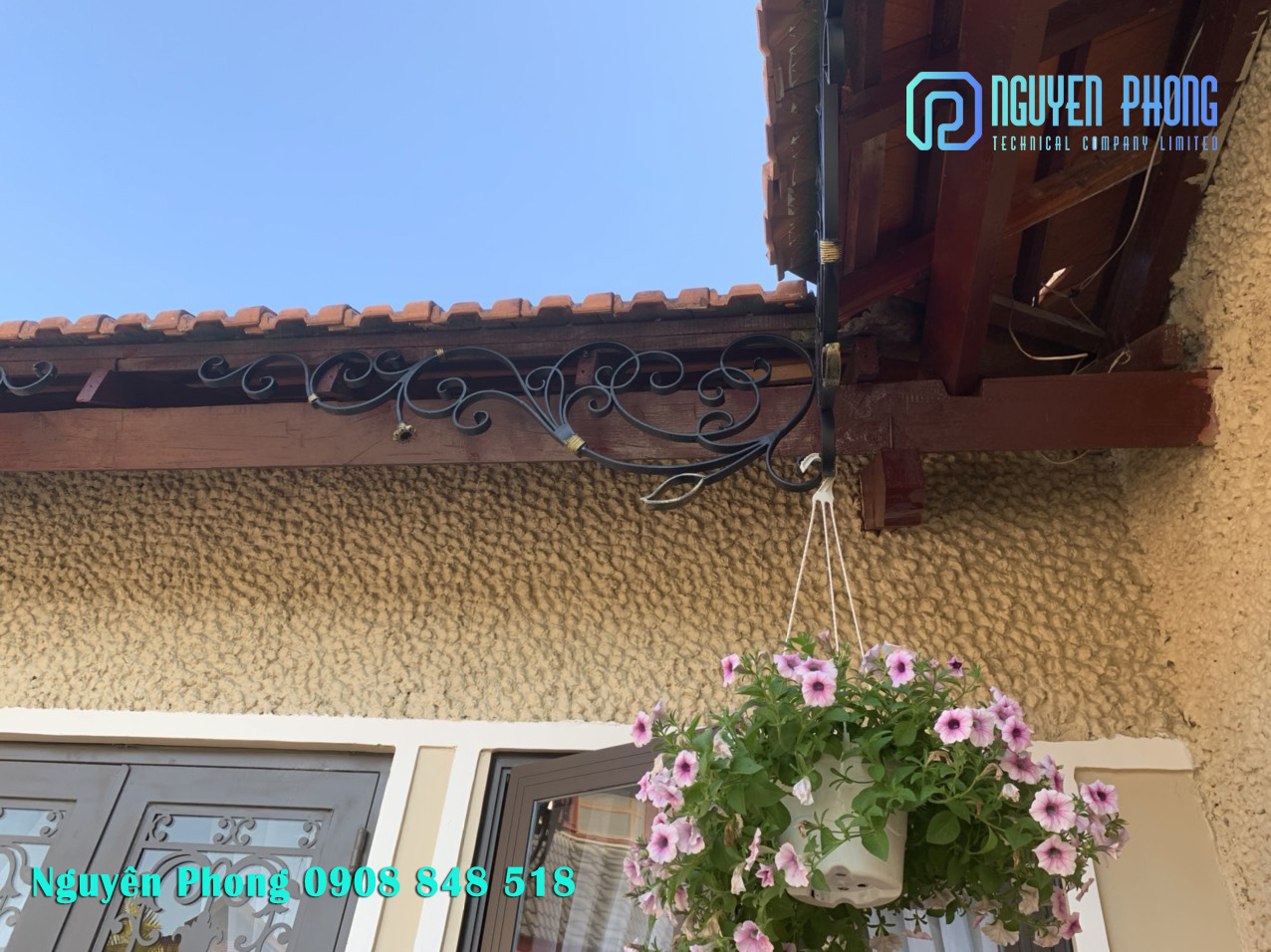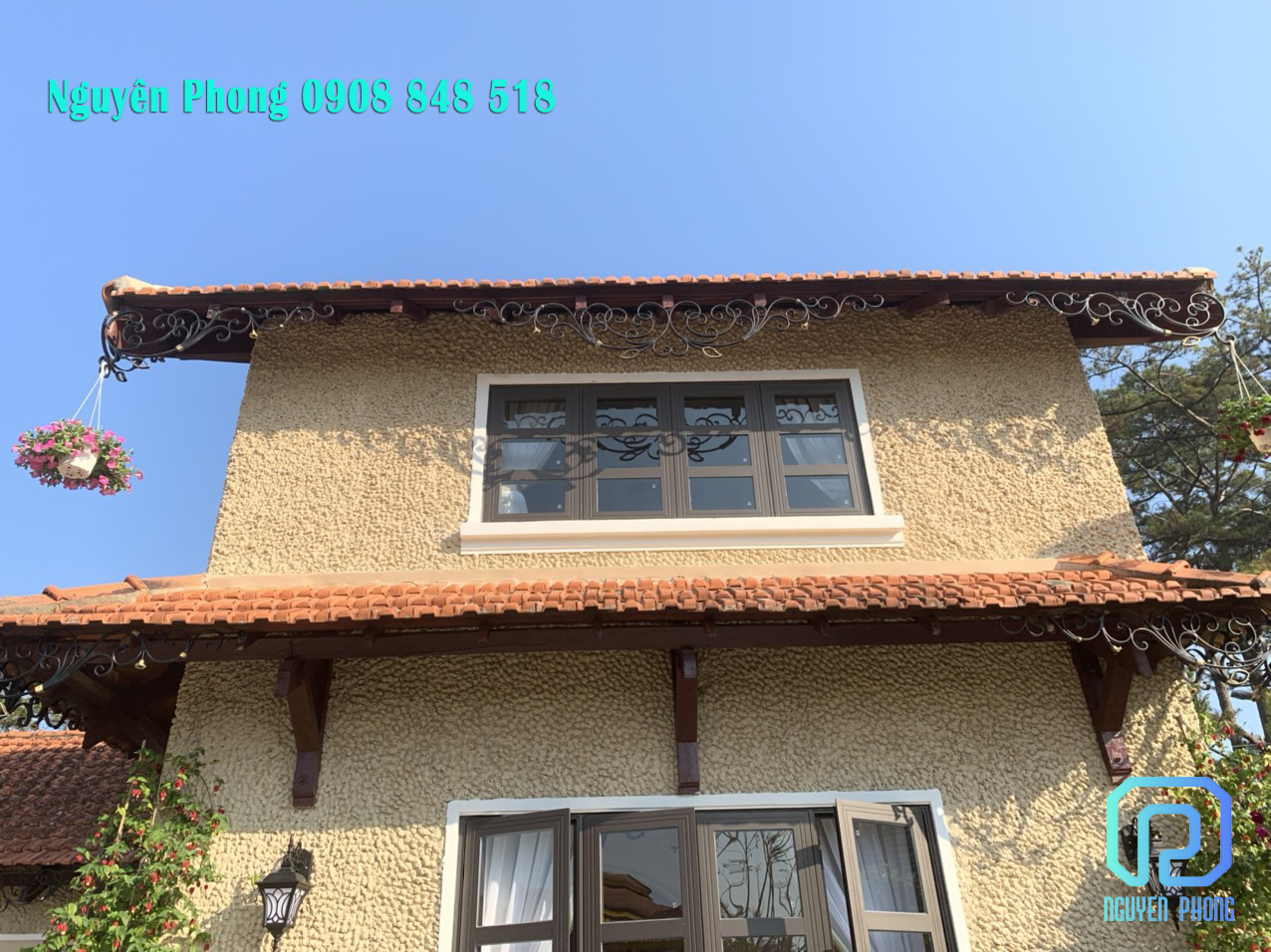 The day of handing over the project to the investor so that they can welcome guests in time is when Nguyen Phong Metal can breathe a sigh of relief and drown in happiness. Nguyen Phong Metal sincerely thanks the main contractor - NK CONSTRUCTION CONSULTANT COMPANY LIMITED that always believes and creates favorable conditions for Nguyen Phong Metal to complete the project well.
 
Nguyen Phong Metal is a supplier and construction unit of wrought iron, CNC laser cutting iron in construction and interior - exterior decoration: gates, doors, fences, partition walls, protection window frames, facades, balcony railing, stair railing, wrought iron tables and chairs…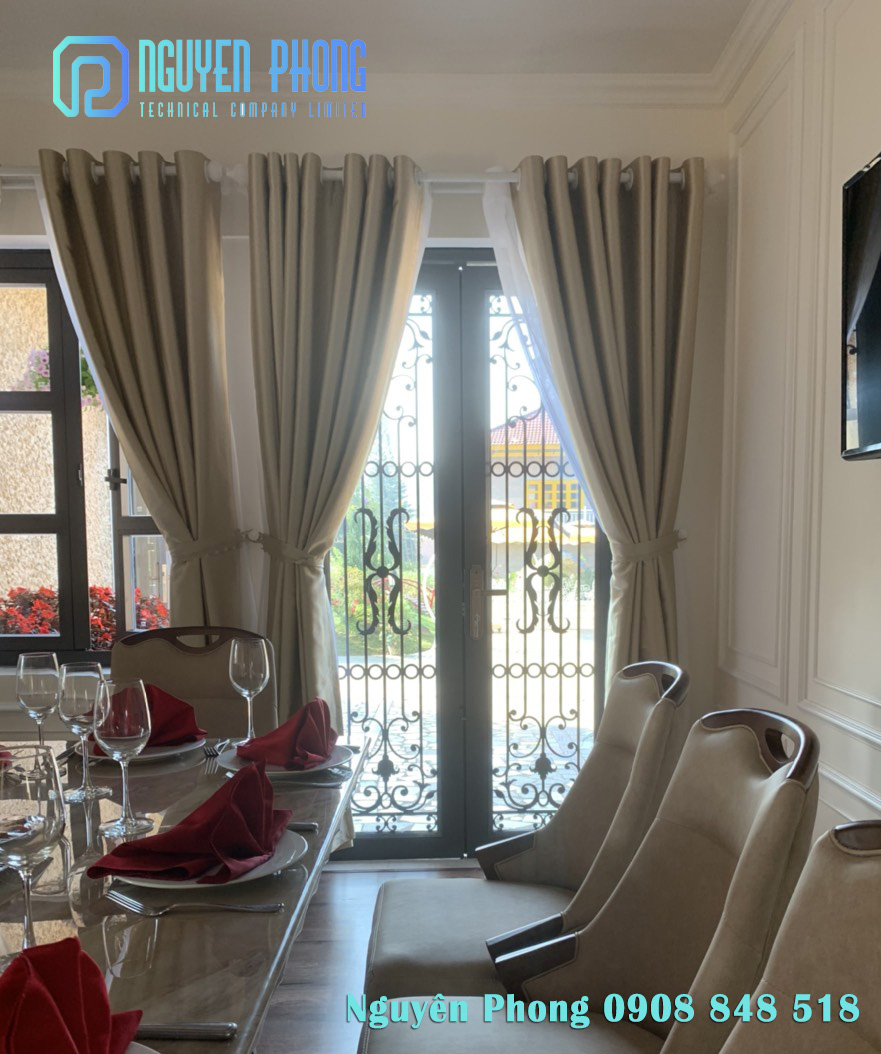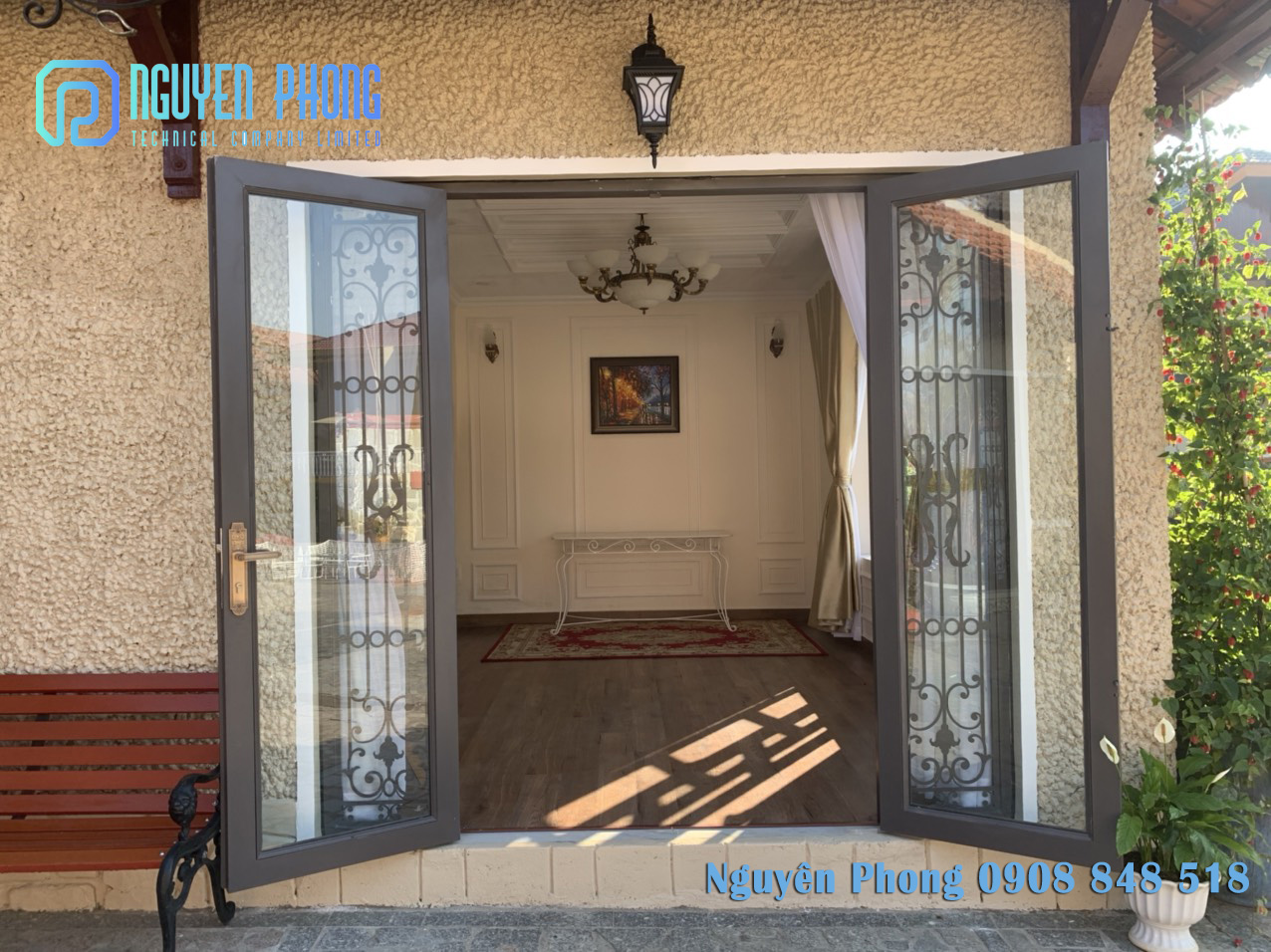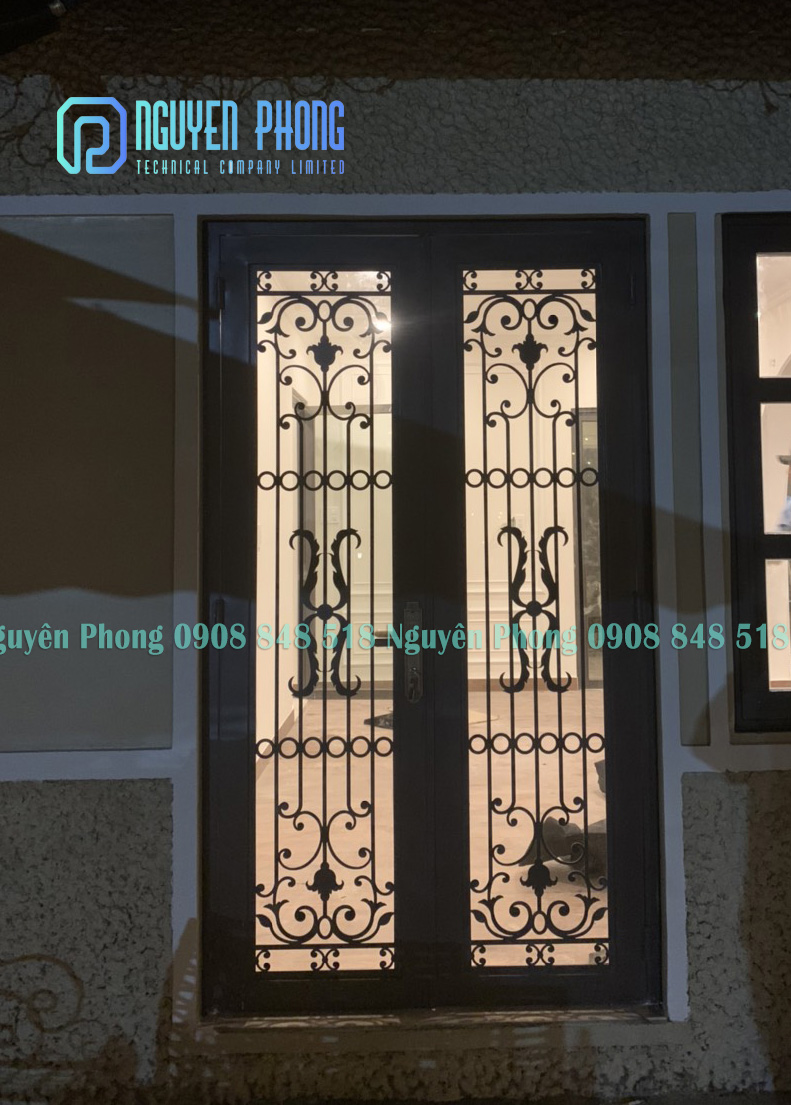 See more:
- Trends in selection and design of CNC laser cut iron entry doors and wrought iron doors.
- CNC laser cut metal paintings decorated with unique lighting effect.
NGUYEN PHONG METAL JSC
OFFICE ADDRESS: 323A Le Quang Dinh, Ward 5, Binh Thanh District, HCMC
FACTORY 1: Vinh Loc Industrial Zone, Binh Chanh Dist, Ho Chi Minh City, Vietnam
FACTORY 2: Binh Giao, Thuan An Dist, Binh Duong Provice, Vietnam
Hotline: +84 908 848 518 (zalo, viber, whatsapp)
Email: Sales@nguyenphongcnc.com - phuongdangthy@gmail.com
Website: http://nguyenphongcnc.com/
Fanpage: https://www.facebook.com/nguyenphongmetal/
Alibaba site: https://npwroughtiron.trustpass.alibaba.com