HONEYCOMB PARTITION WALL - CT8 SHOWFLAT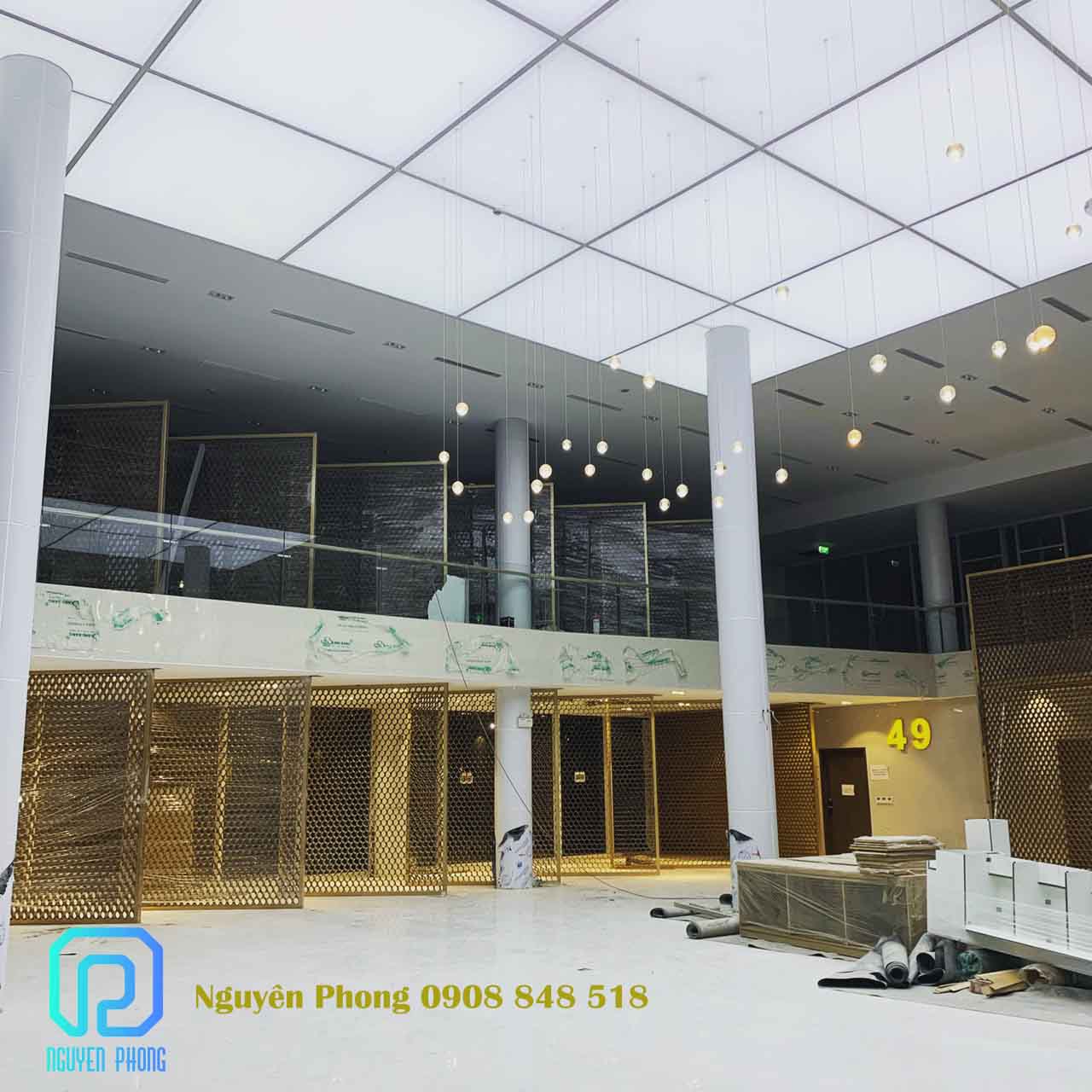 The construction name: CT8 Showflat
Address: Luong Dinh Cua Street, An Phu Ward, District 2, HCM city
Item: Honeycomb partition wall
With a total area of ​​up to 170 square meters for 16 partition walls.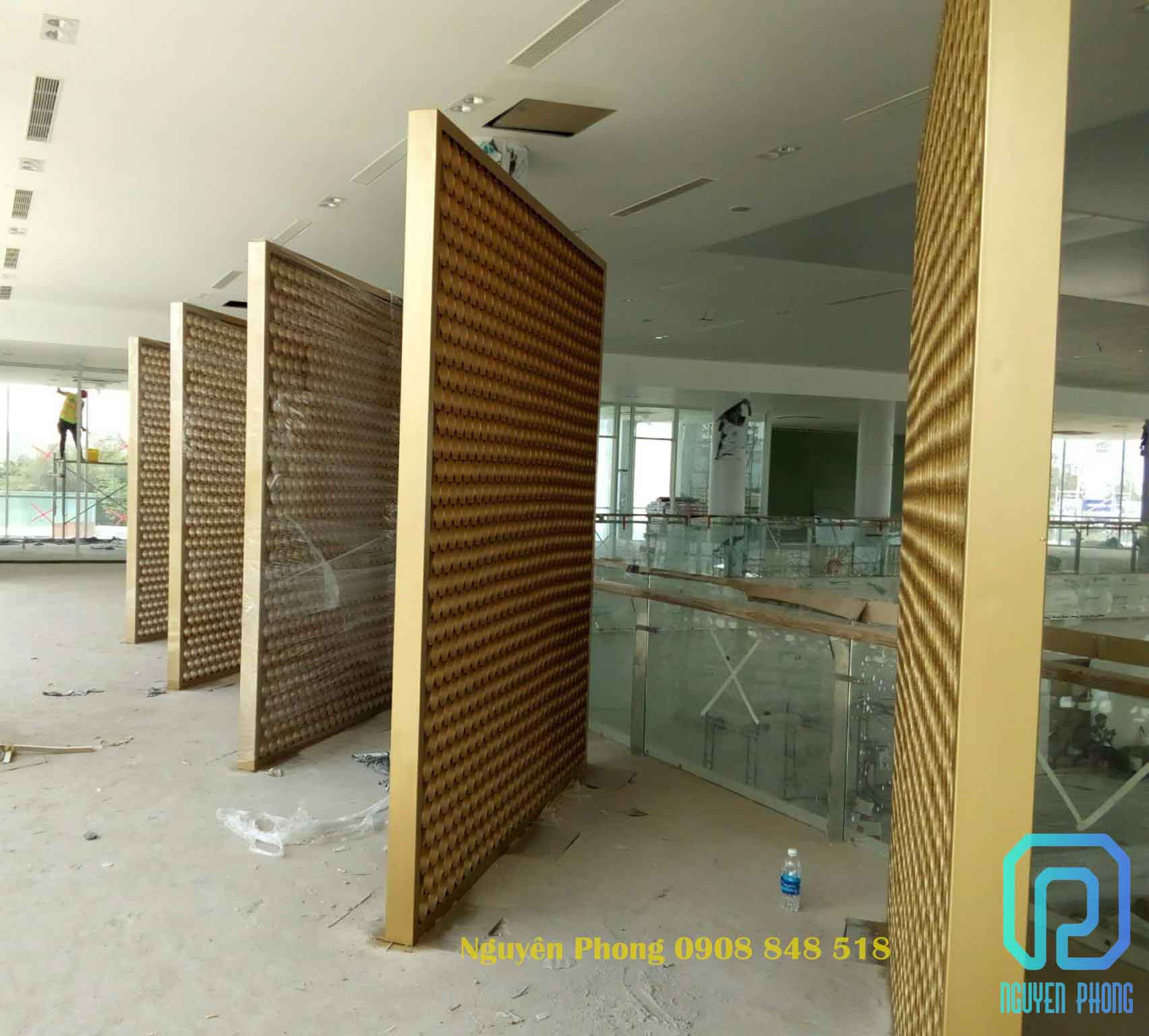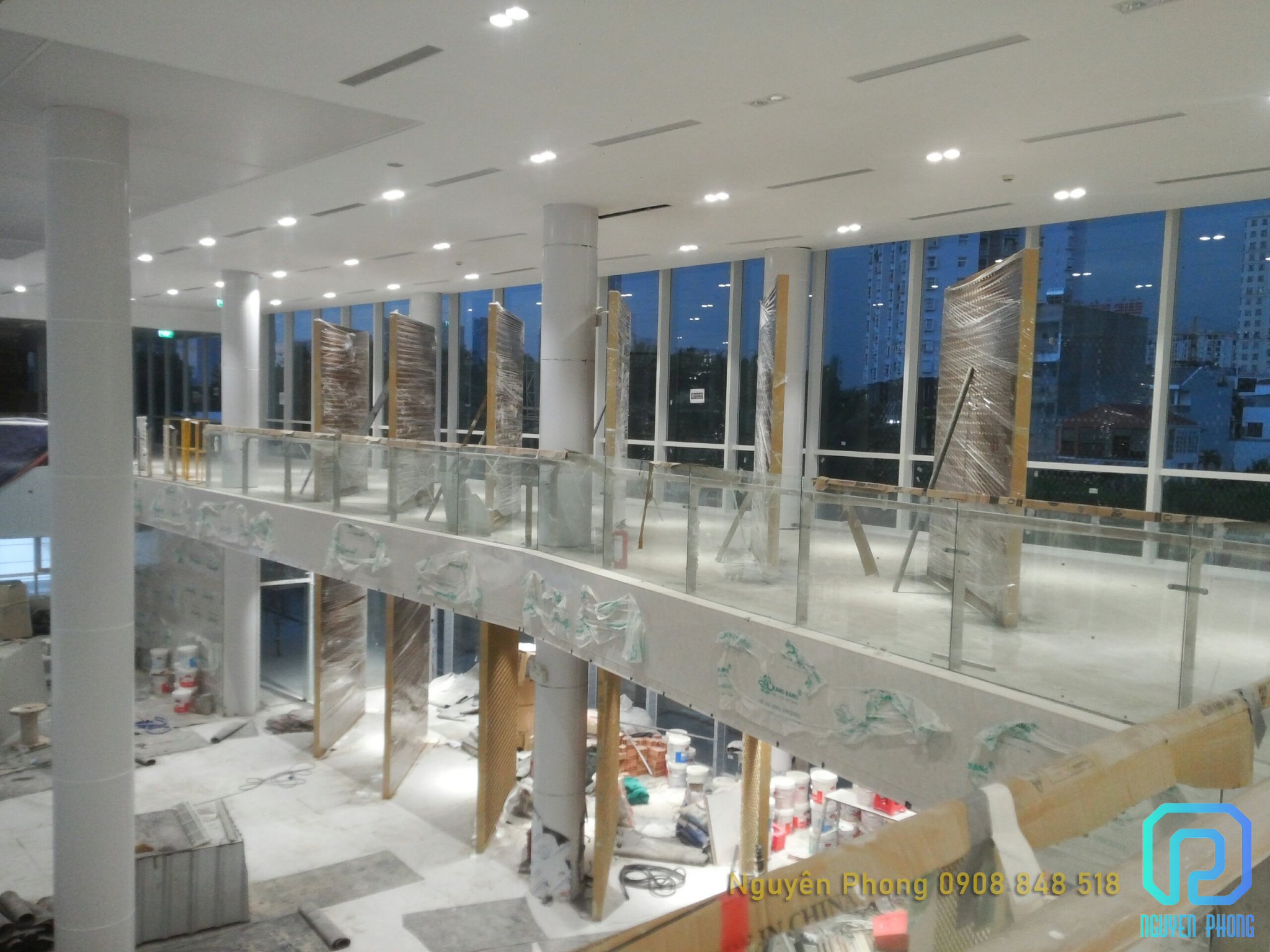 Items started from the end of May, 2019, Nguyen Phong had completed successfully  in 45 working days.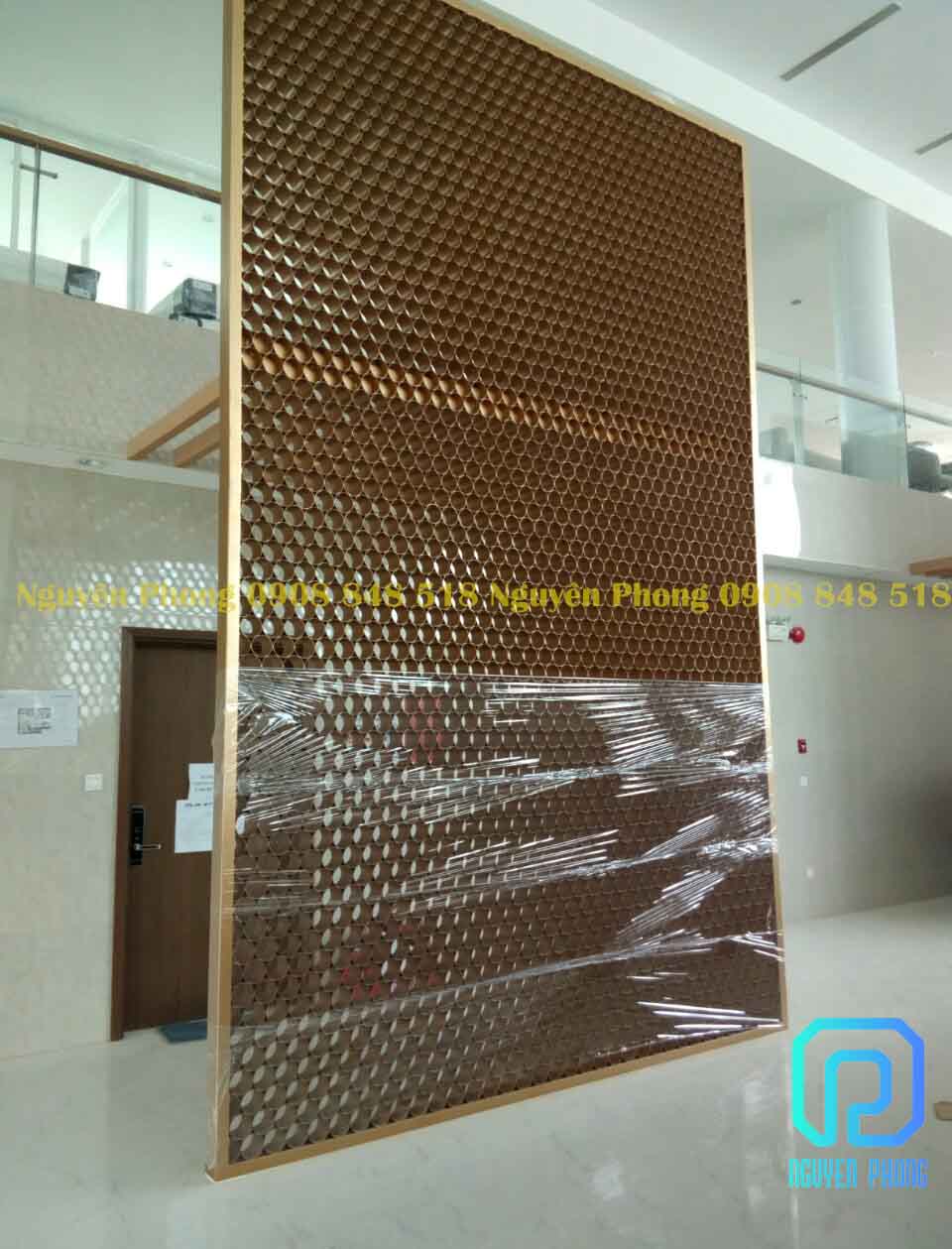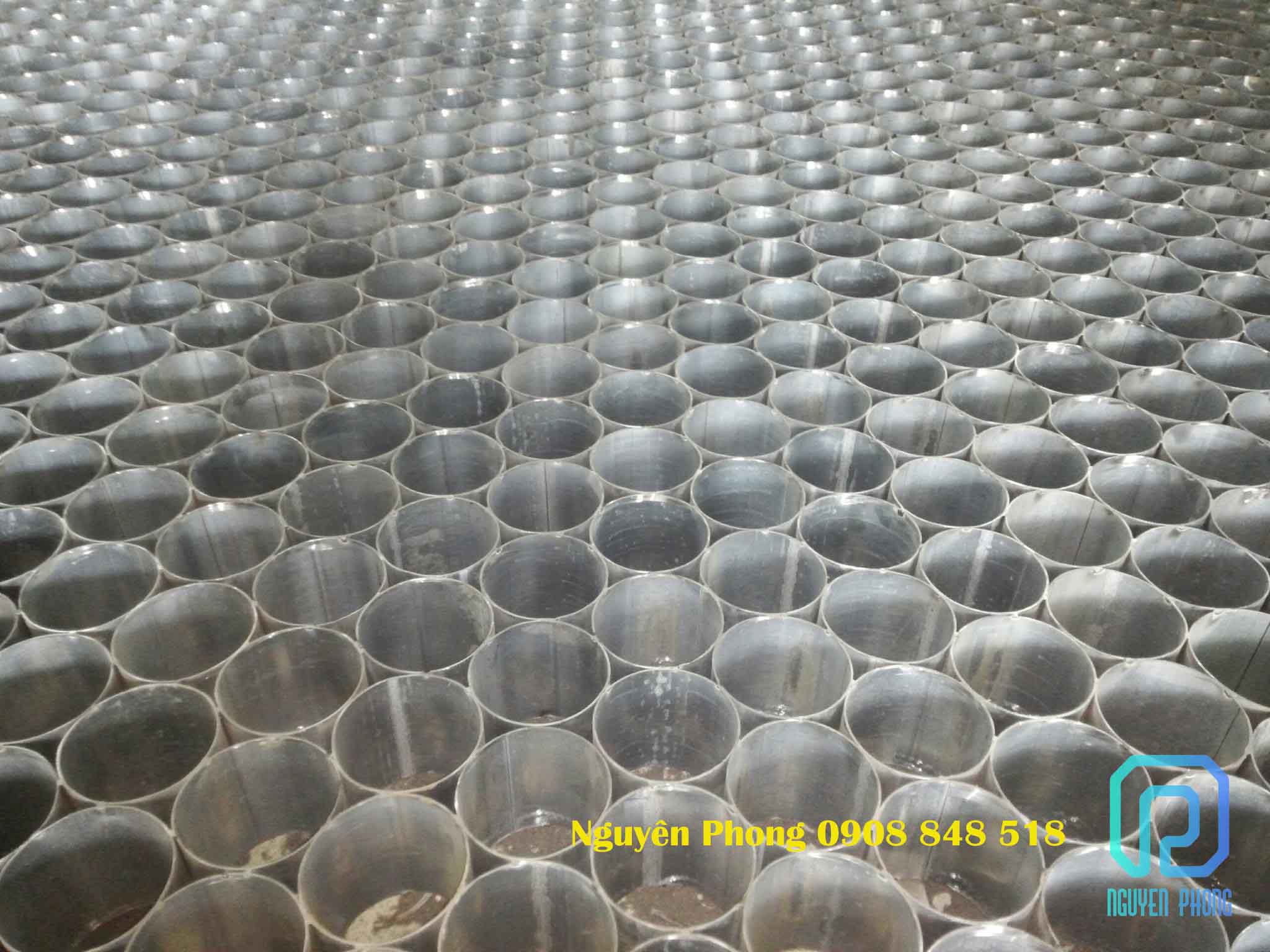 The volume of construction is relatively large. In particular,  the honeycomb partition walls are machined by Nguyen Phong from diameter 90 iron pipes, covering an area of ​​20 to 30 square meters and weighing up to tons. Therefore, to ensure construction safety and complete on schedule according to the requirement of the main contractor, Nguyen Phong had to transport and install 16 honeycomb partition walls seriously and accurately.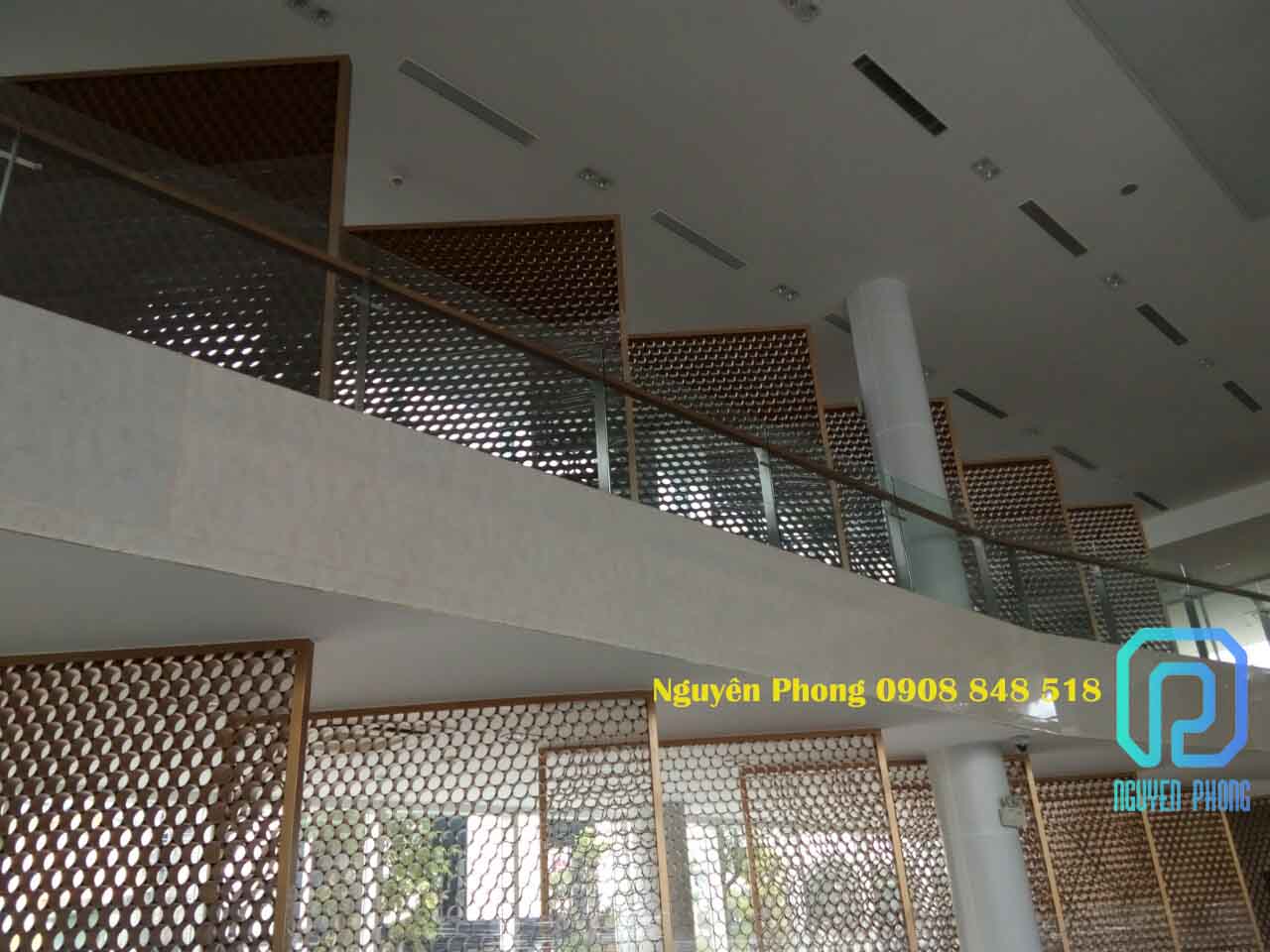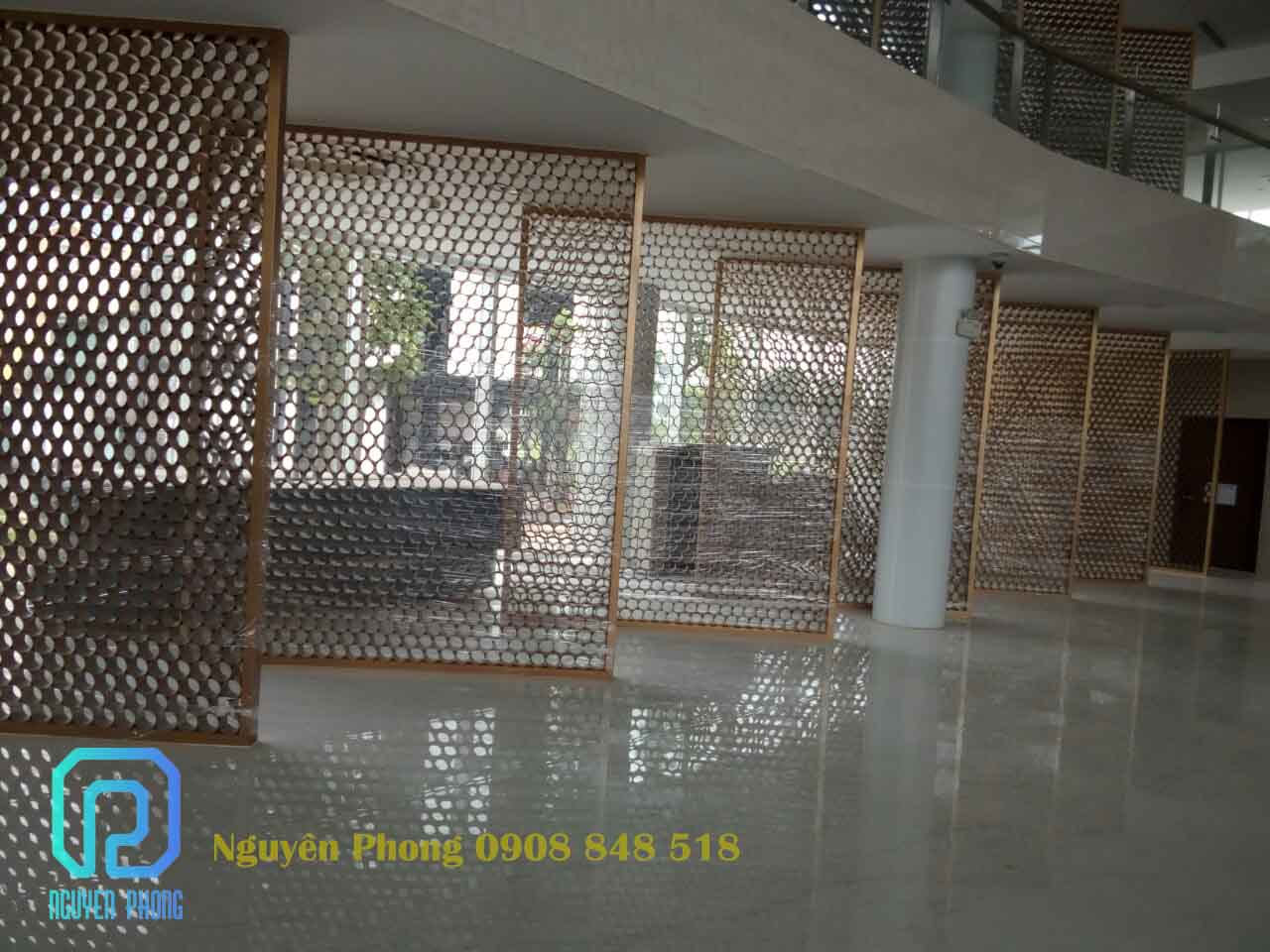 Partition wall with fancy honeycomb simulation design is painted the powerful bronze. When the light is up, partition walls are placed in a line along the walls, which creates a sparkling effect under the unique and luxurious light.
It can be said that working in CT8 Showflat project is a challenging time that Nguyen Phong learned a lot of experience. Not only do we improve our products better day by day, but we also learn and make the working and machining process better.
The bigger the work is, the bigger the challenge and partner are, and the more experience.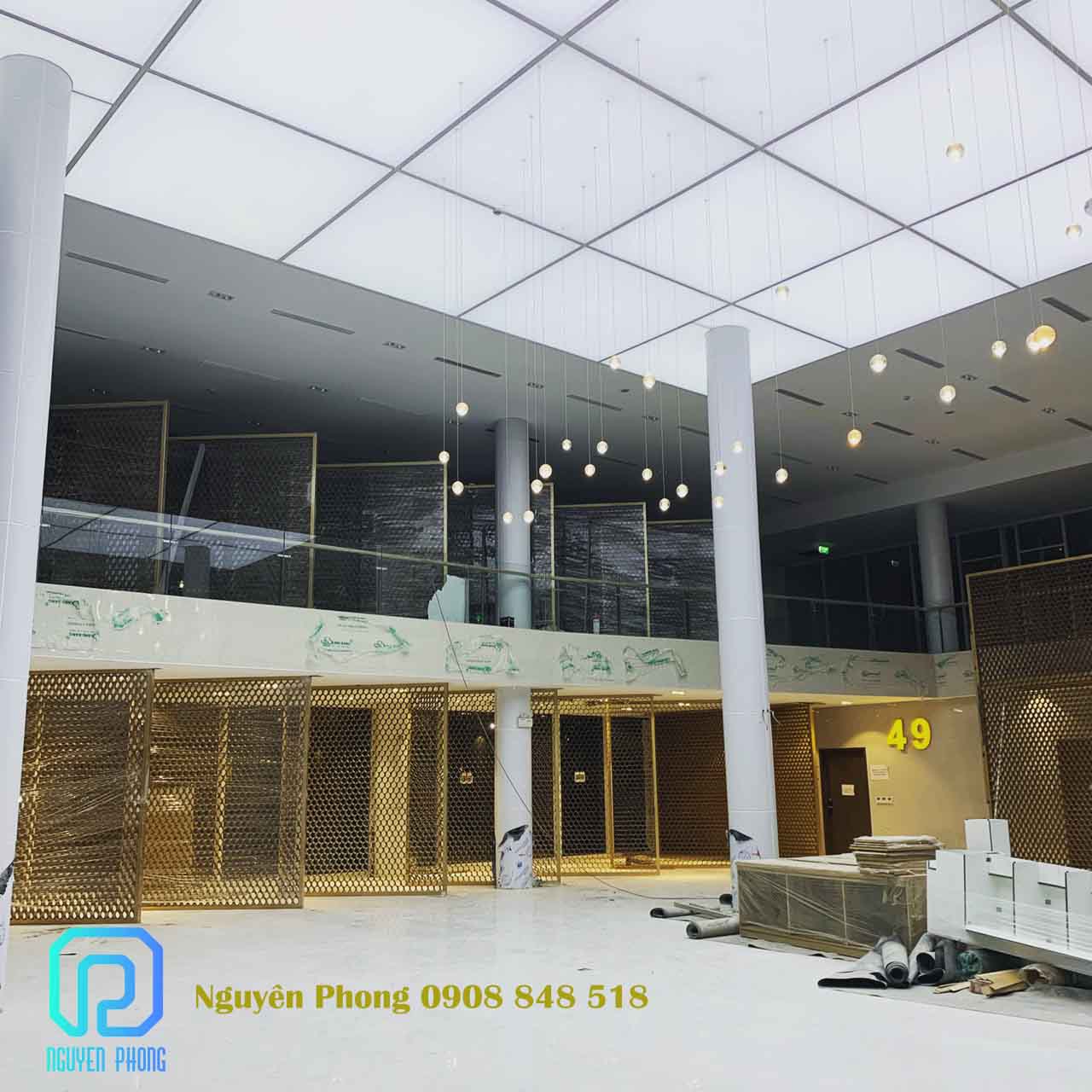 The end of July is the defect phase inspecting with the main contractor.
In September 2019, Nguyen Phong Company inspected and put into use the decorative honeycomb partition walls of the CT8 showflat of the investor of HDTC!
Nguyen Phong Company thanks Tin Trung Interior Decoration Joint Stock Company for supporting us in the process of manufacturing and executing products.
As for Nguyen Phong, each project is a pride when we are devoted to assert our Vietnamese products on the production path with a lot of difficulties.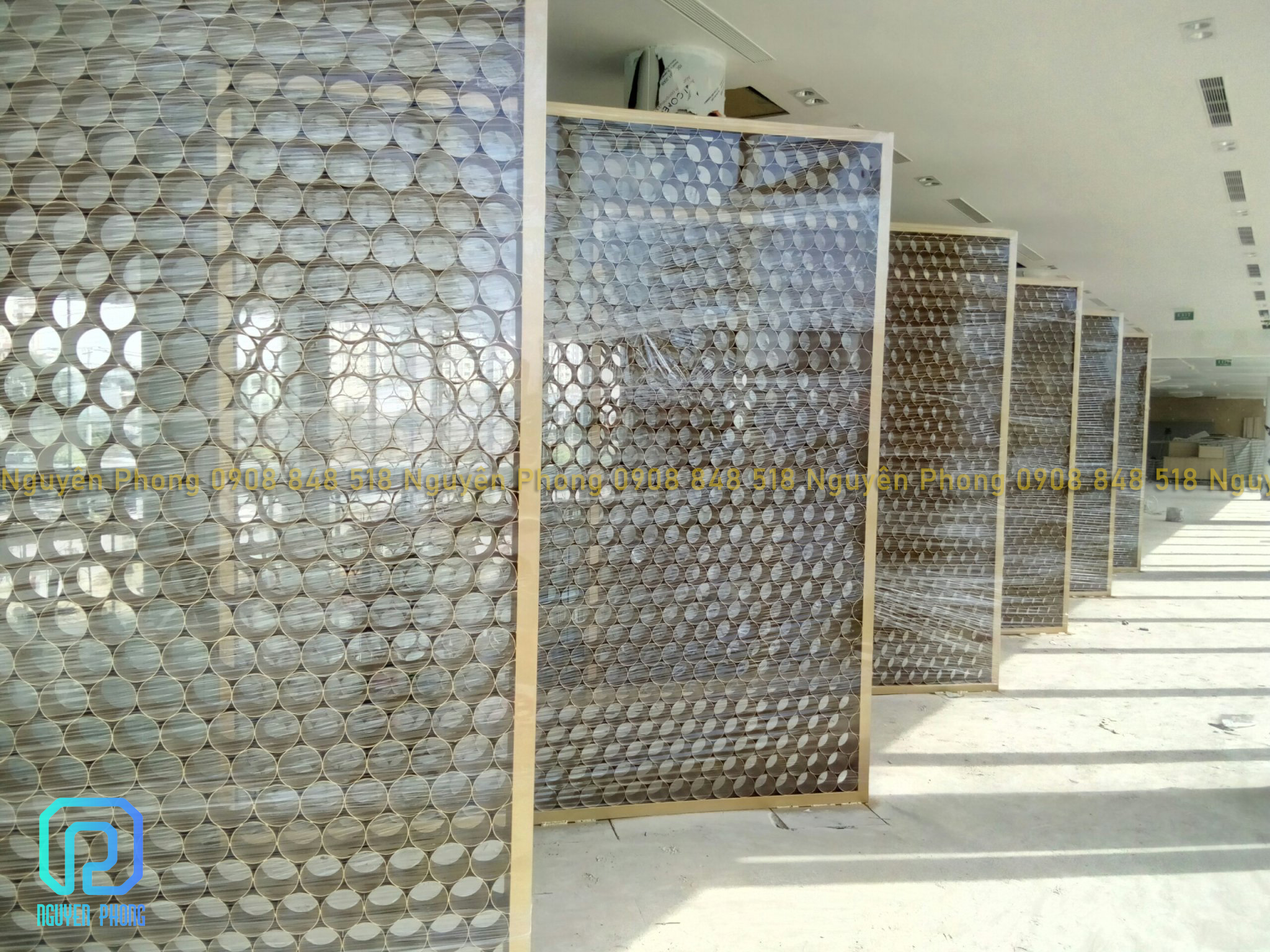 You need to be consulted about the wrought iron partition walls items, please contact:
Nguyen Phong Technical Company Limited
Address: 200 Phan Van Han street, 17 ward, Binh Thanh district, Ho Chi Minh city 
Email: phuongdangthy@gmail.com
Hotline: 0908.848.518 - 028 7777 3868
LEARN  MORE ABOUT ITEMS:
50 beautiful CNC cutting partition walls  to decorate offices, showrooms, shops, etc.

The elements of Feng Shui for wrought art iron gates