CUSTOM WROUGHT IRON DOORS, PIVOT DOOR & RAILING FOR PRIVATE HOUSE - AUSTRALIA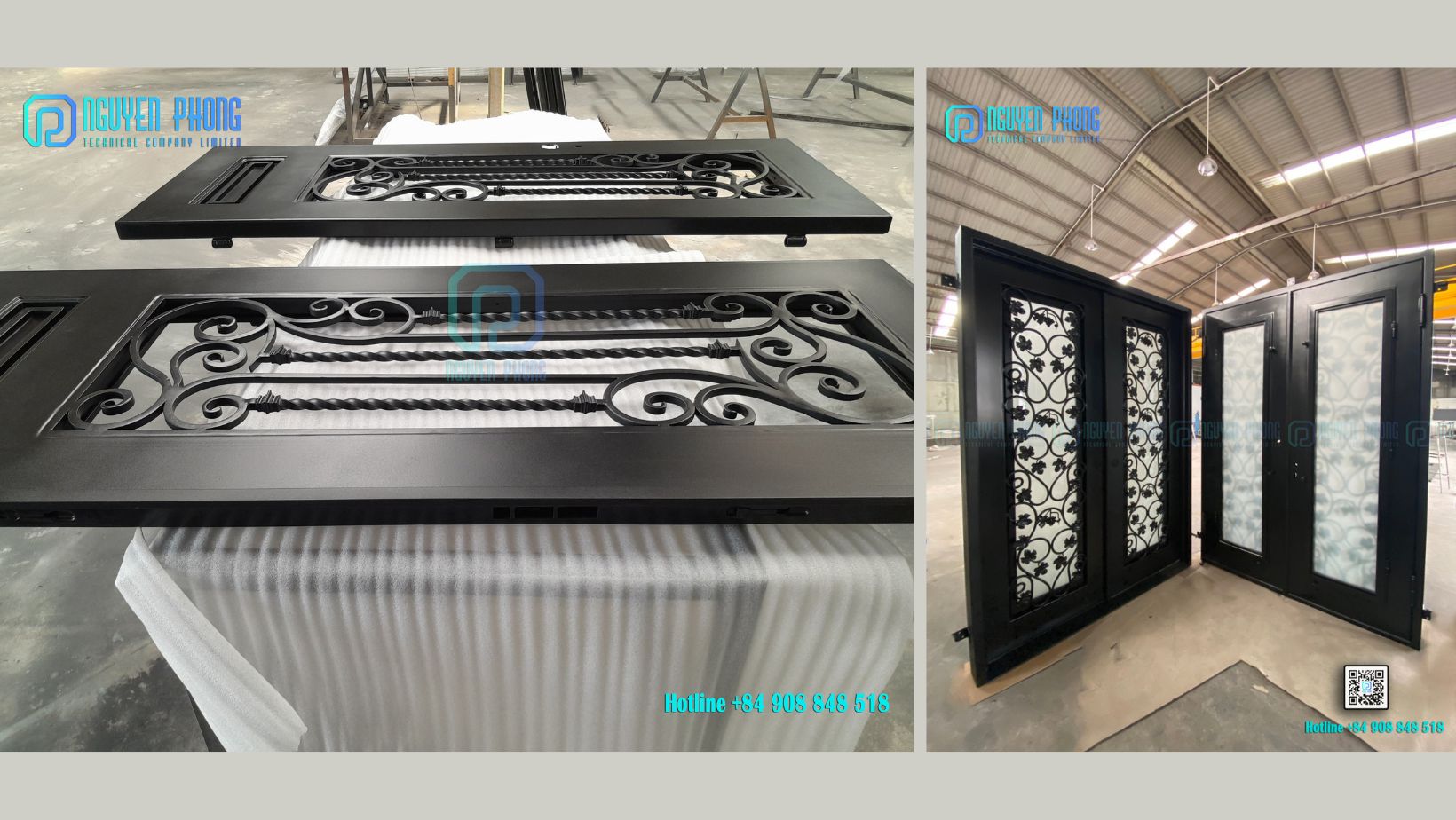 Nguyen Phong Metal has had the opportunity to sell our wrought iron products to beautiful Australia. The most popular product among customers is the custom-designed wrought iron doors, which can be made either in a standard design or according to the specific requirements of each project. The orders for Mr. Ran* and Mr. Yasi* have been completed by Nguyen Phong Metal in early 2023.
1. Wrought iron entry door, double door & pivot door for townhouse project – Mr.Ran*.
Are you looking for a supplier that can provide beautiful and sturdy wrought iron entry or pivot doors for your townhouse project? Check out our wrought iron door designs, specially tailored to each Mr. Ran*'s townhouse project (builder), with attention to detail and exquisite craftsmanship.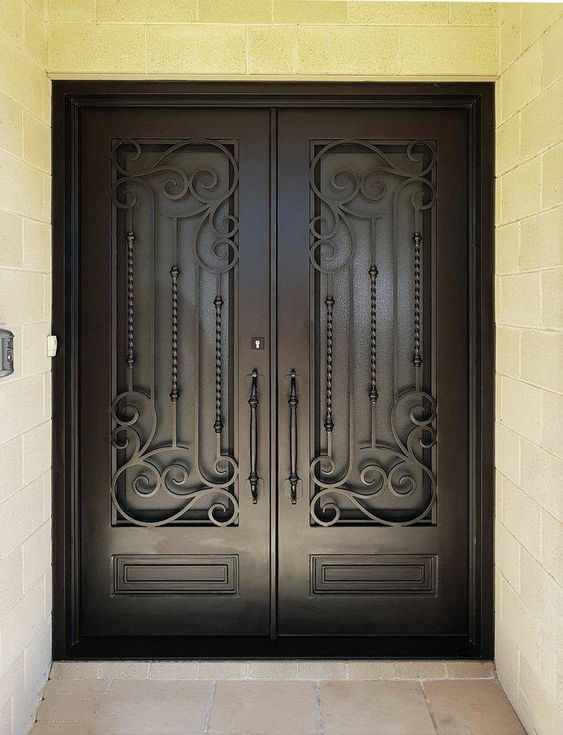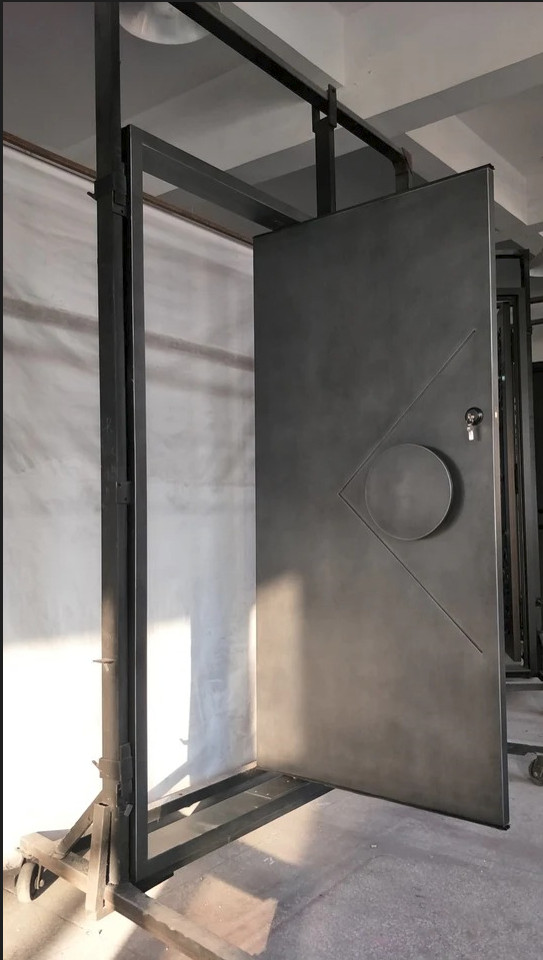 Unlike many cheap wrought iron door suppliers, Nguyen Phong Metal is a genuine manufacturer with over 10 years of experience in wrought iron craft. Our wrought iron doors are made from 100% solid iron (solid square iron, solid round iron, solid iron), excluding the frame. They are not only artistic and visually stunning but also safe and durable.
Every wrought iron door is described in detail by our technical department using 2D shop drawings, ensuring that the technical requirements and local installation standards are met (for Australia).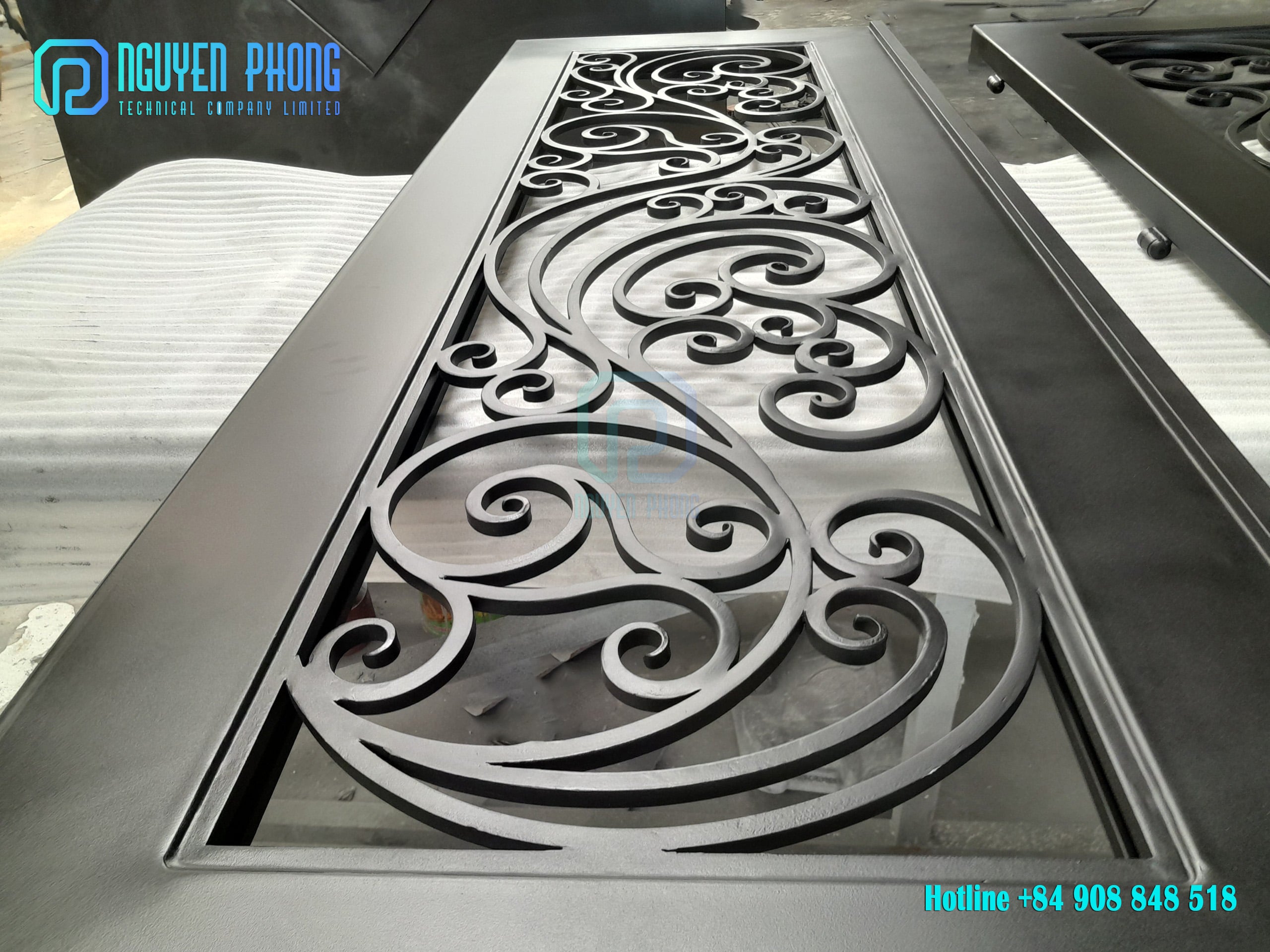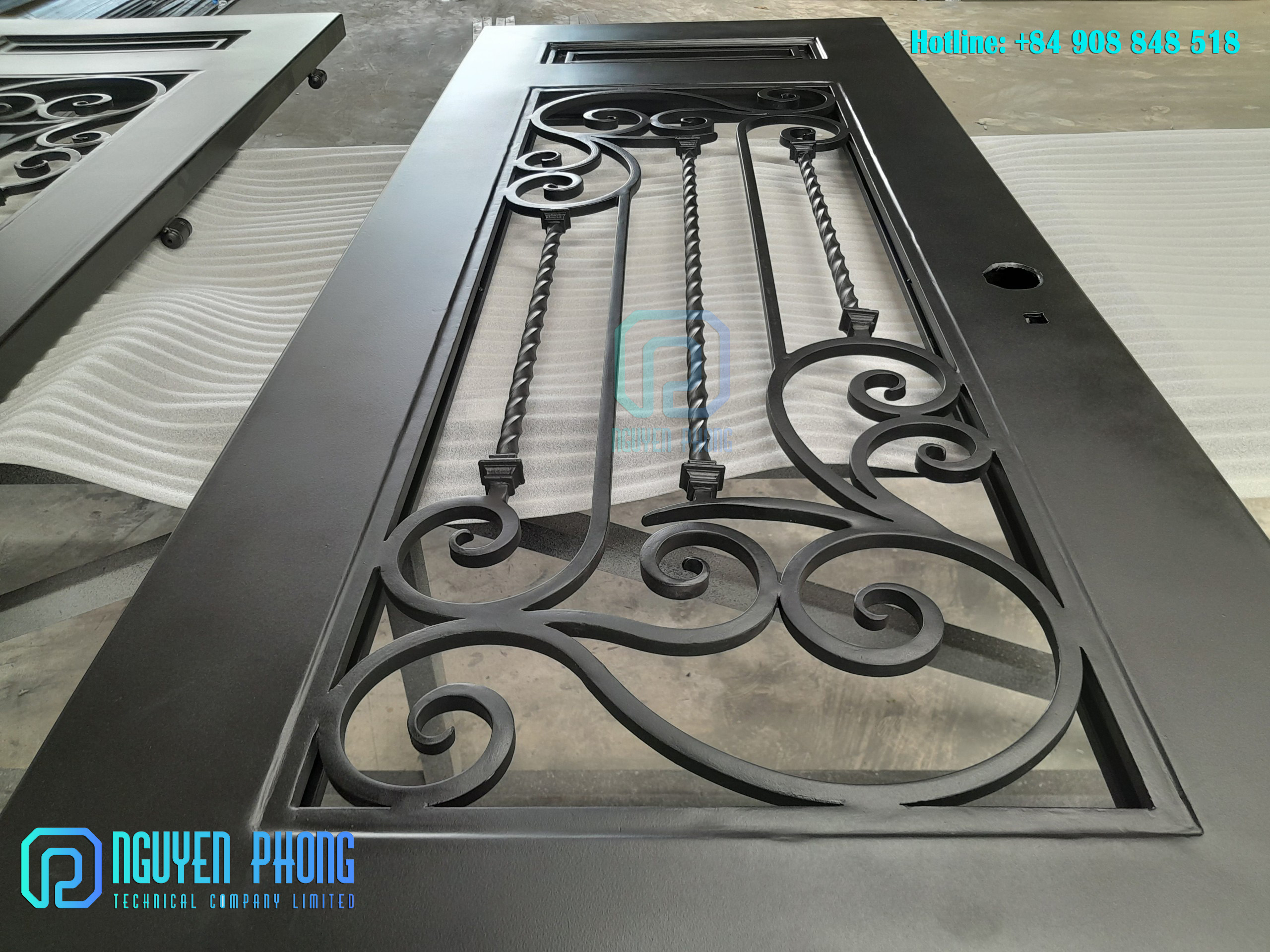 2. Full order for wrought iron door, window grill, void rails, stair grill from Vietnam door manufacturer
To save costs and time, Mr. Ran* has ordered full wrought iron products with a quantity of:
01 wrought iron entry door with glass and fly screens
01 wrought iron double door with glass and fly screens
01 iron pivot door
10 meters of stair grills + void rails
8 meters of window grills
11 meters of iron balustrades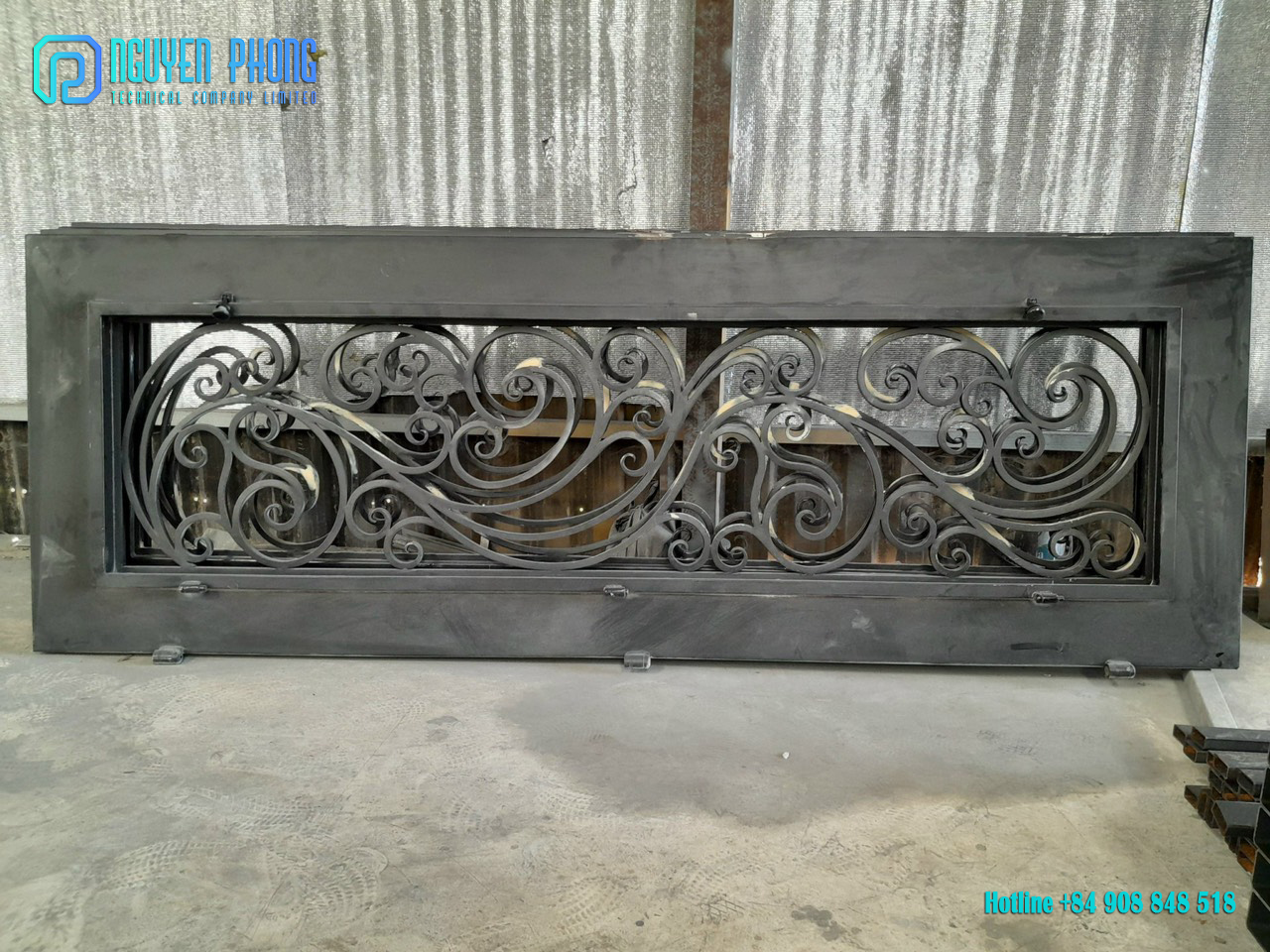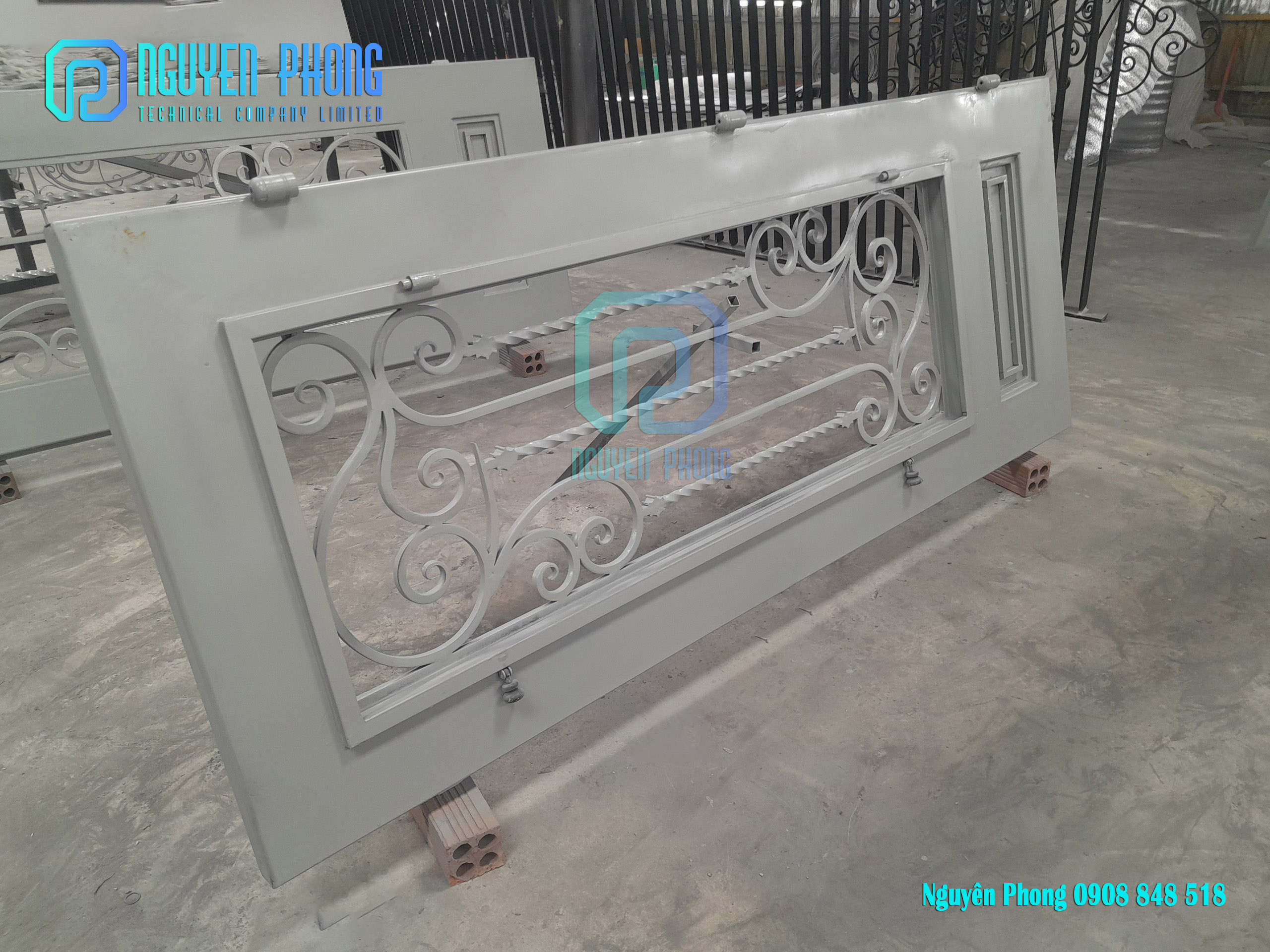 All orders are required to be painted in matte black.
Although the designs for Mr. Ran*'s project are simple, they require attention to detail and excellent craftsmanship - these are typical expectations of highly developed countries such as the United States, Canada, and Australia. With experience in manufacturing wrought iron products for wholesalers and private clients in and out of Vietnam, we can easily meet these requirements.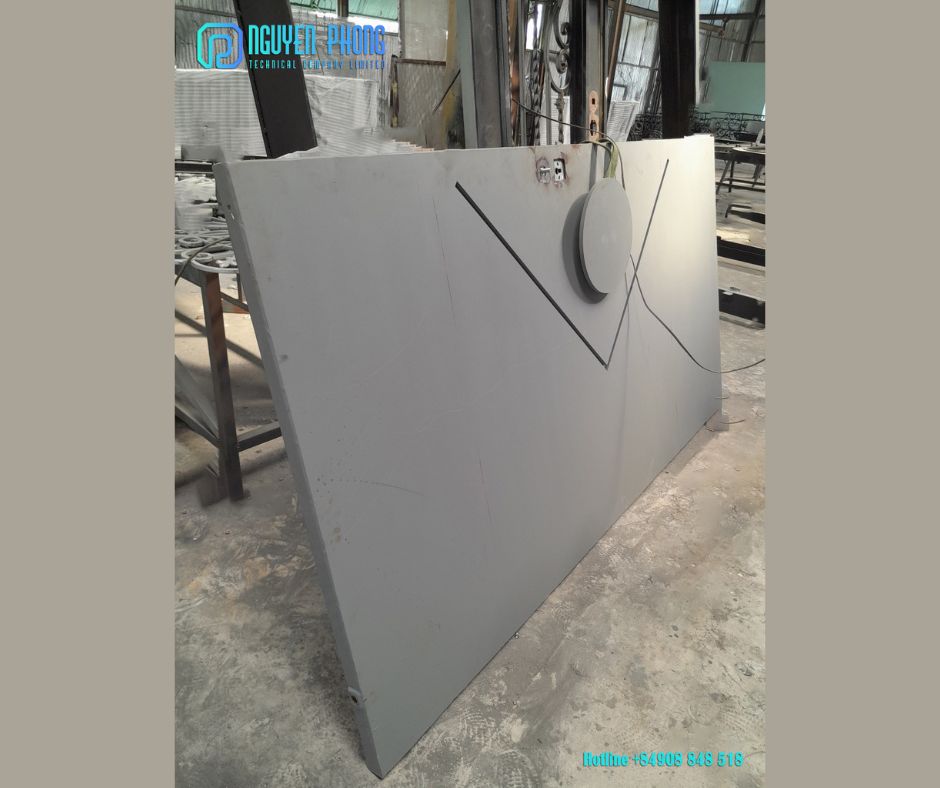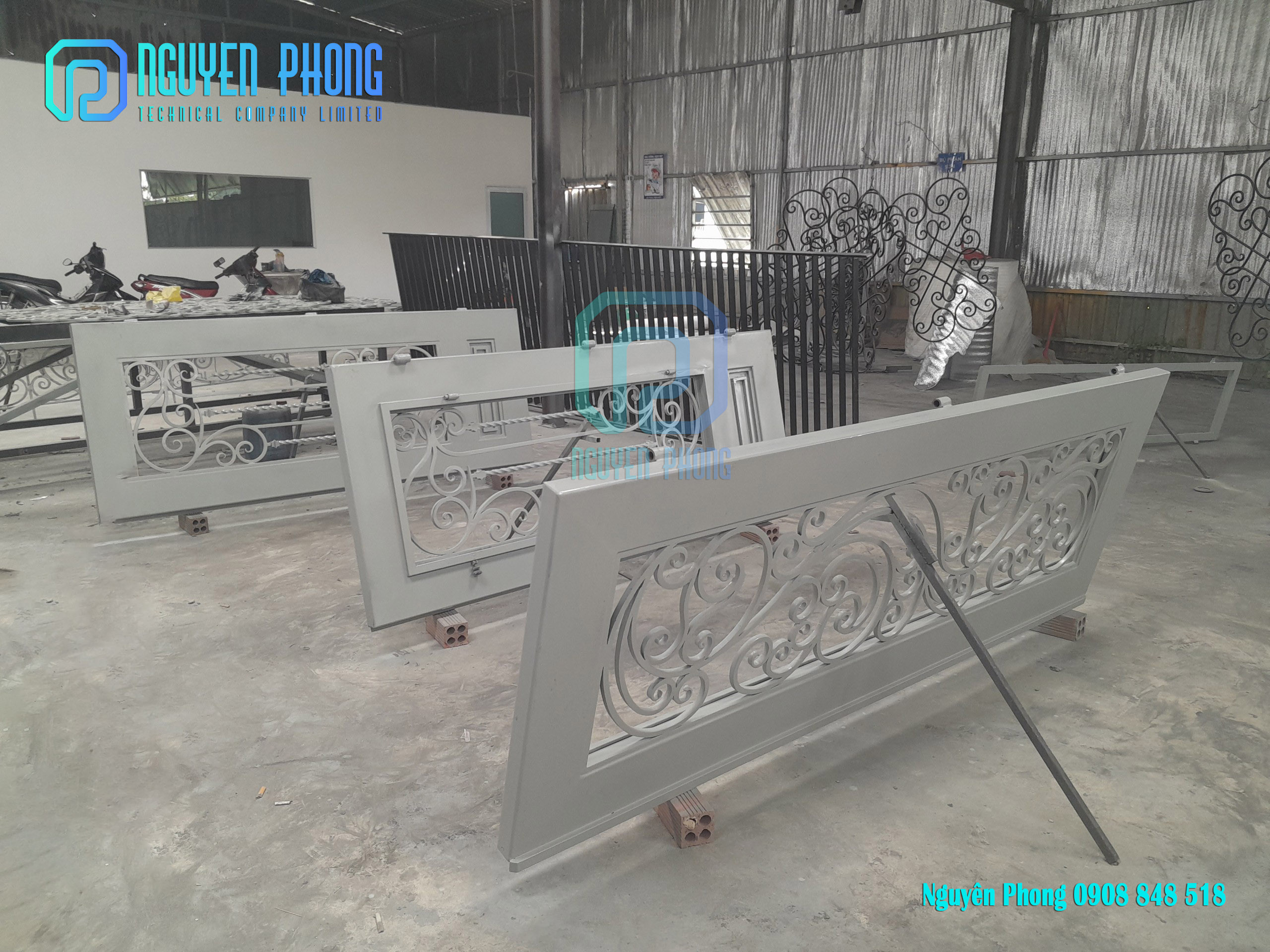 3. The entire wrought iron products are thoroughly inspected before delivery.
The manufacturing time for the entire order is 40 working days, including stages such as shop drawings, mechanical processing, finishing paint, checking and packaging.
Product packaging: wrought iron doors are heavy and come with glass, so they are extremely carefully packaged into various components. Then, the entire order of wrought iron doors, window grills, void rails, stair grills is arranged in a reasonable manner in container for transportation to two different locations (two houses) as requested by the customer.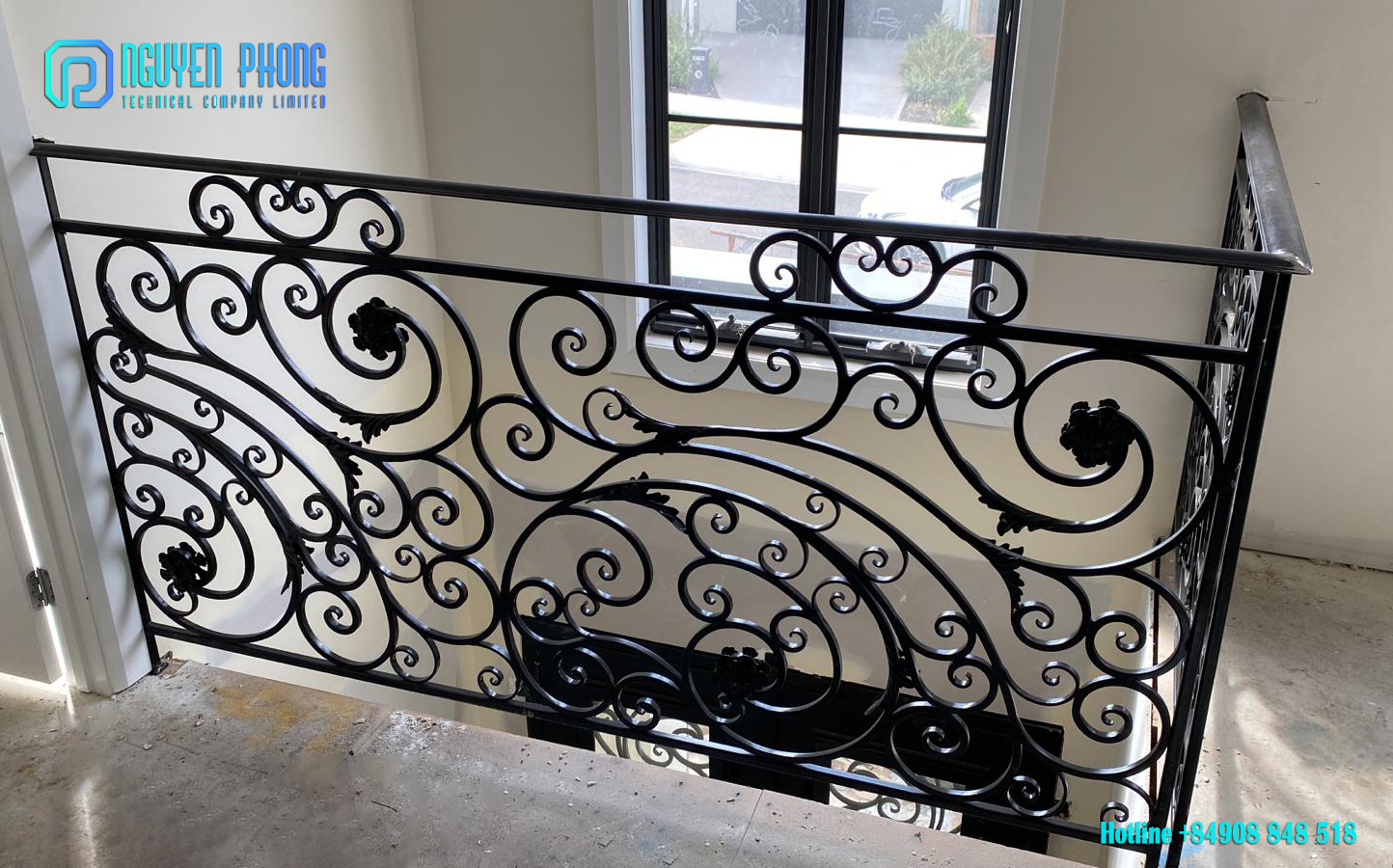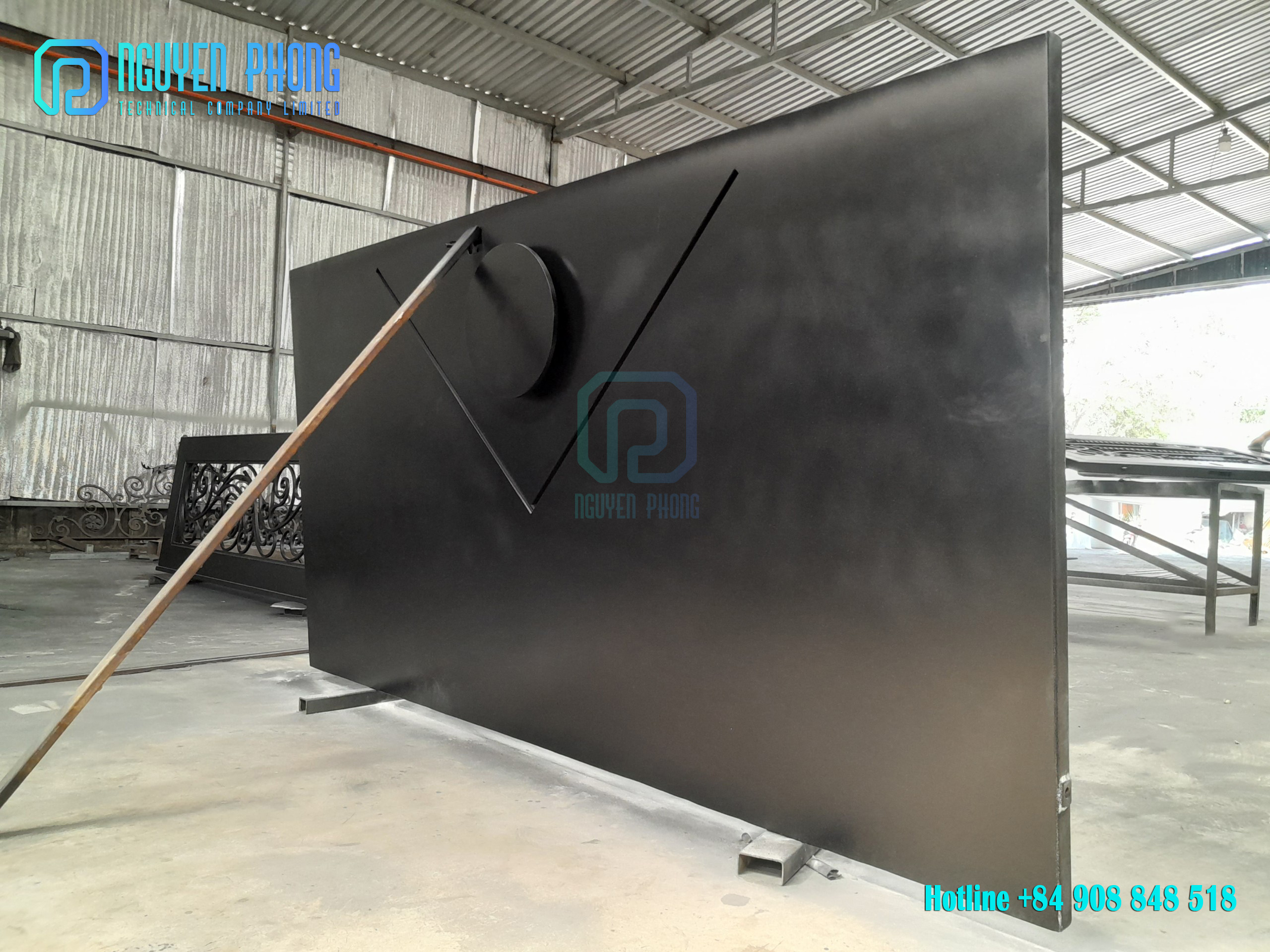 At our factory, every wrought iron pattern is produced with great care, from cutting, bending, welding to finish painting and thorough checking before delivery, ensuring that our customers receive the best iron art products.
Quality is always Nguyen Phong Metal's top priority, and our team works hard to meet all customer expectations.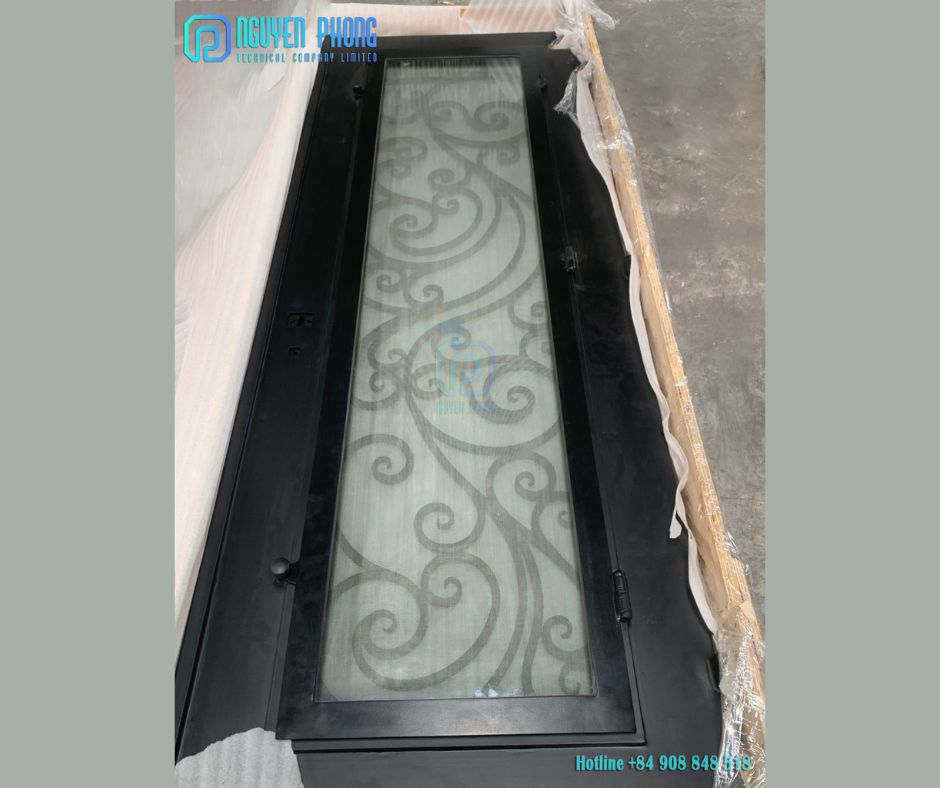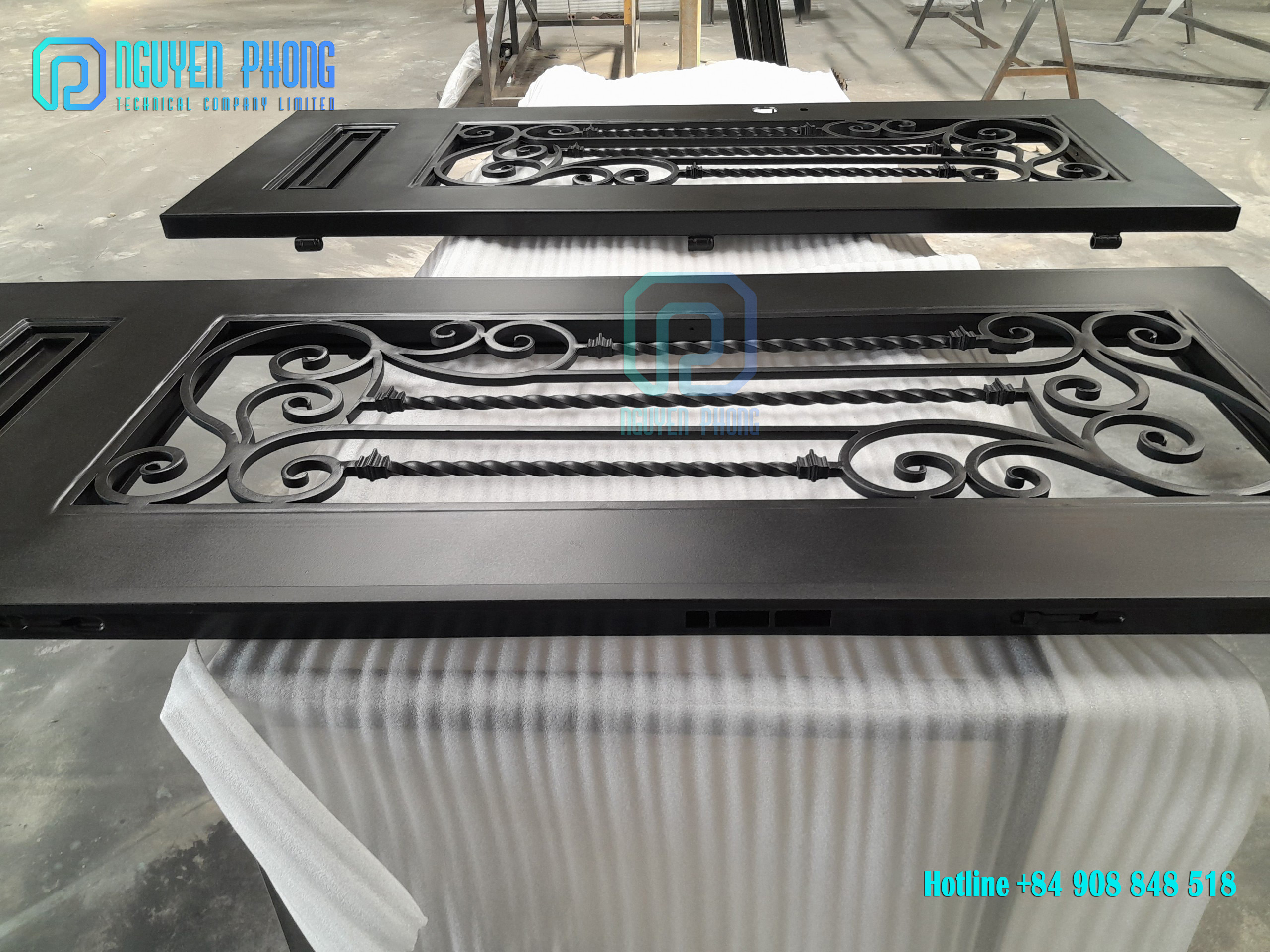 4. Custom-made wrought iron doors - Mr.Yasi*'s story.
   Mr. Yasi* was looking for two unique wrought iron doors for his house, but he could not find what he wanted at local stores in Victoria, Australia. That's why he came to us - Vietnam iron handicraft wrought iron manufacture - and ordered two unique wrought iron doors for his house. Mr. Yasi* found us through Alibaba online store. After researching extensively about Nguyen Phong Metal, he decided to trust us and place an order. In return, we worked closely with Mr. Yasi* to ensure that his wrought iron doors matched the aesthetics and architectural style of his house.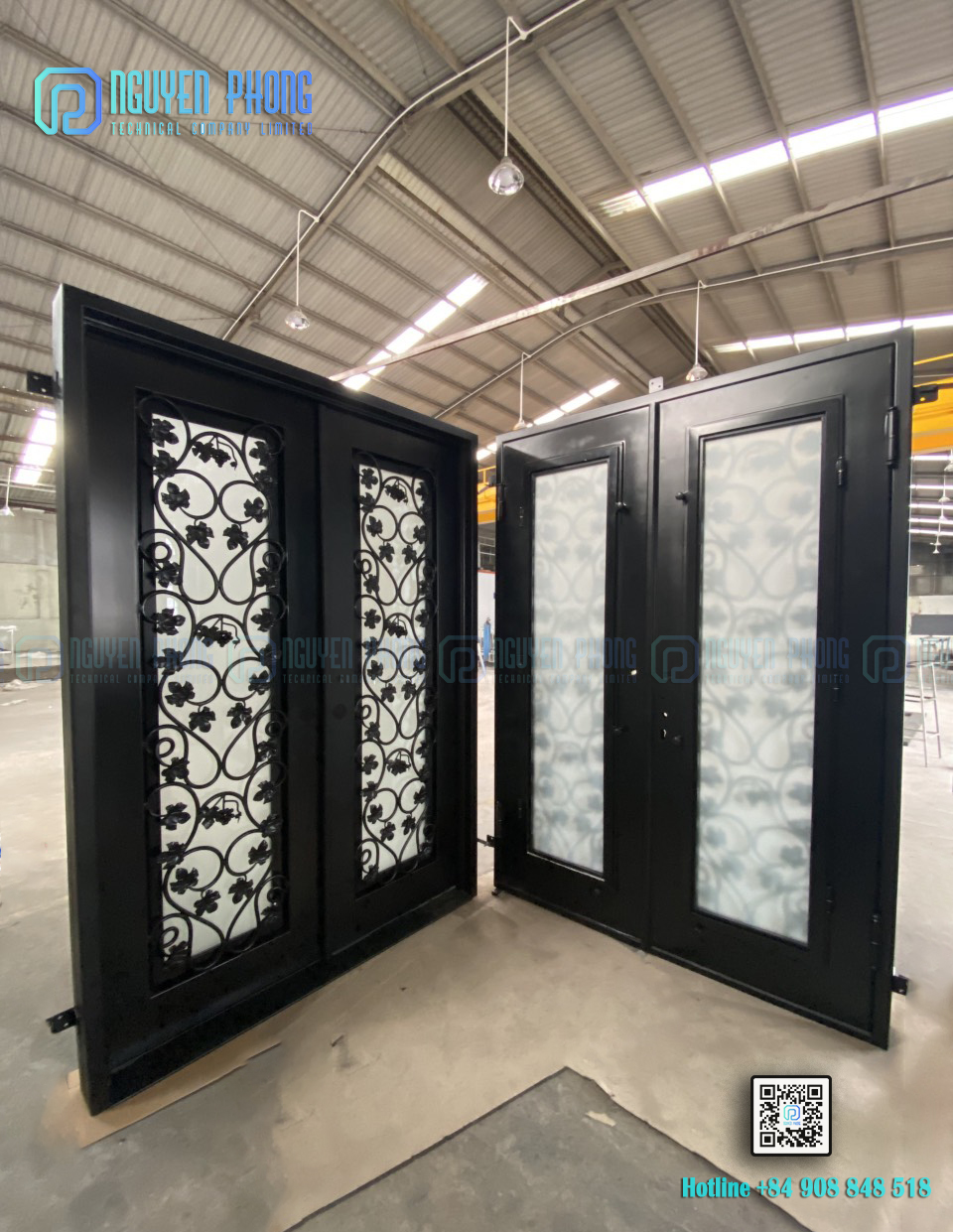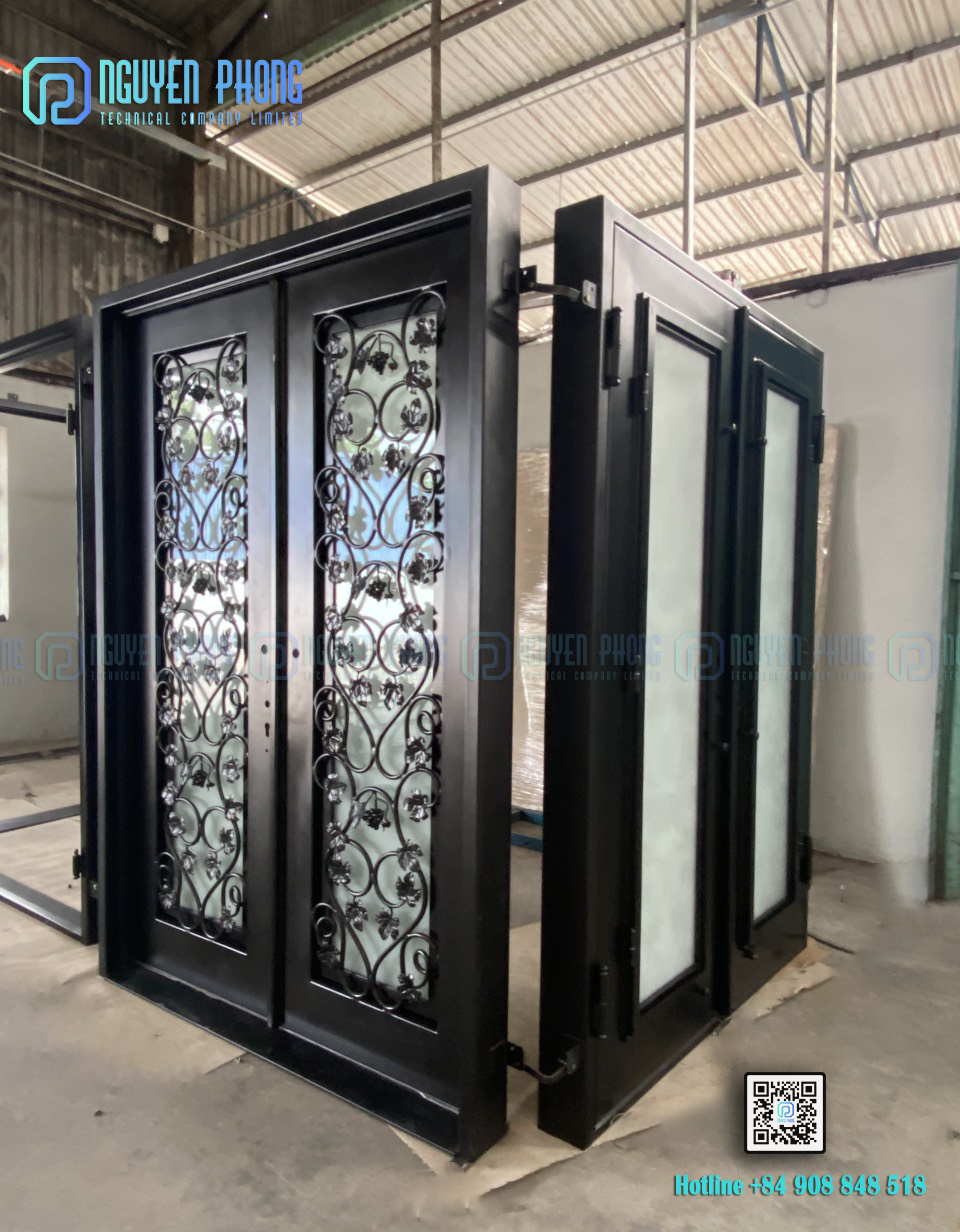 Two wrought iron door sets with grapevine and grape bunch patterns look lively and special. Our craftsmen were very excited to make these custom iron doors. We are proud that Mr. Yasi* is satisfied with our final products!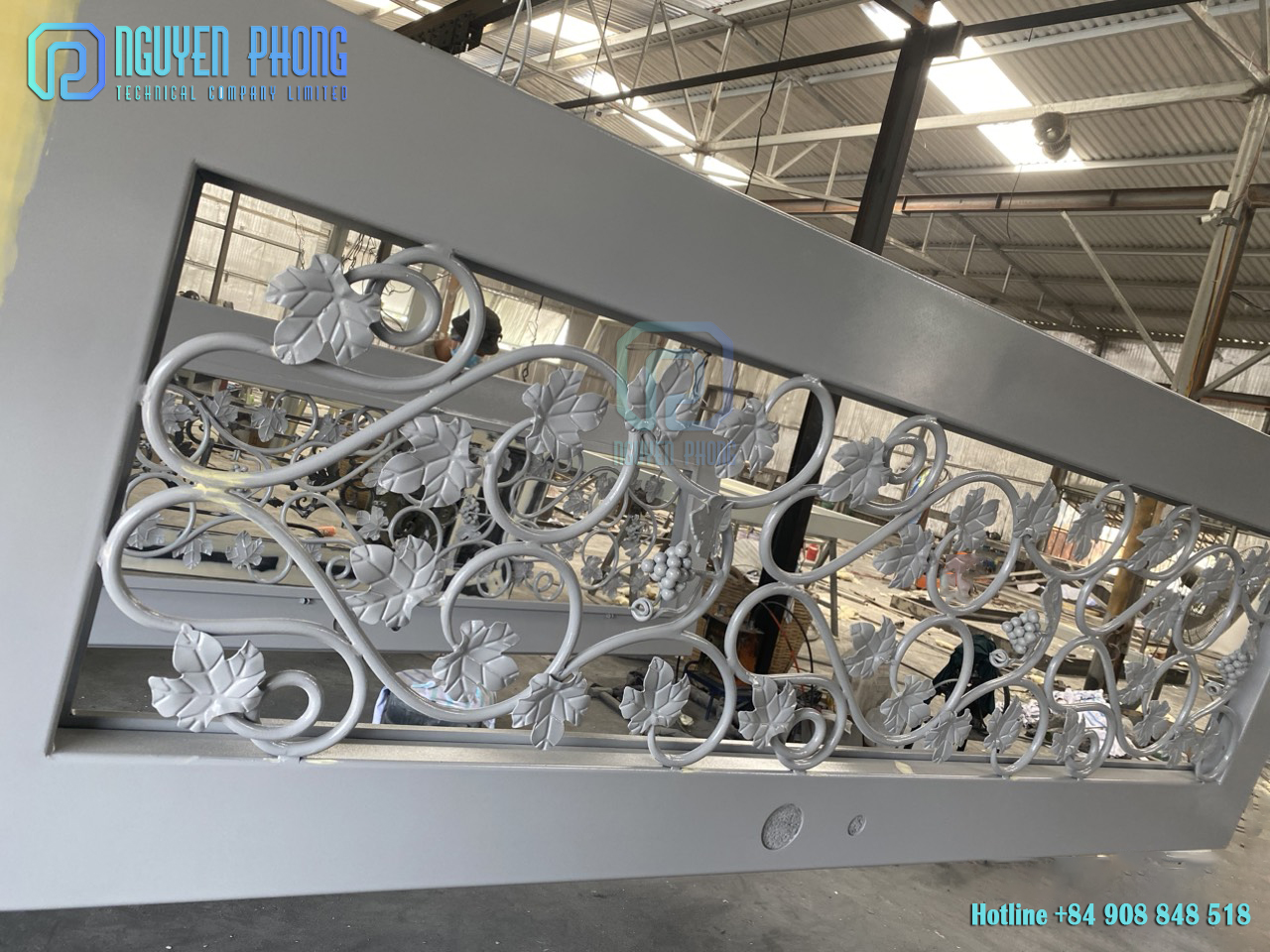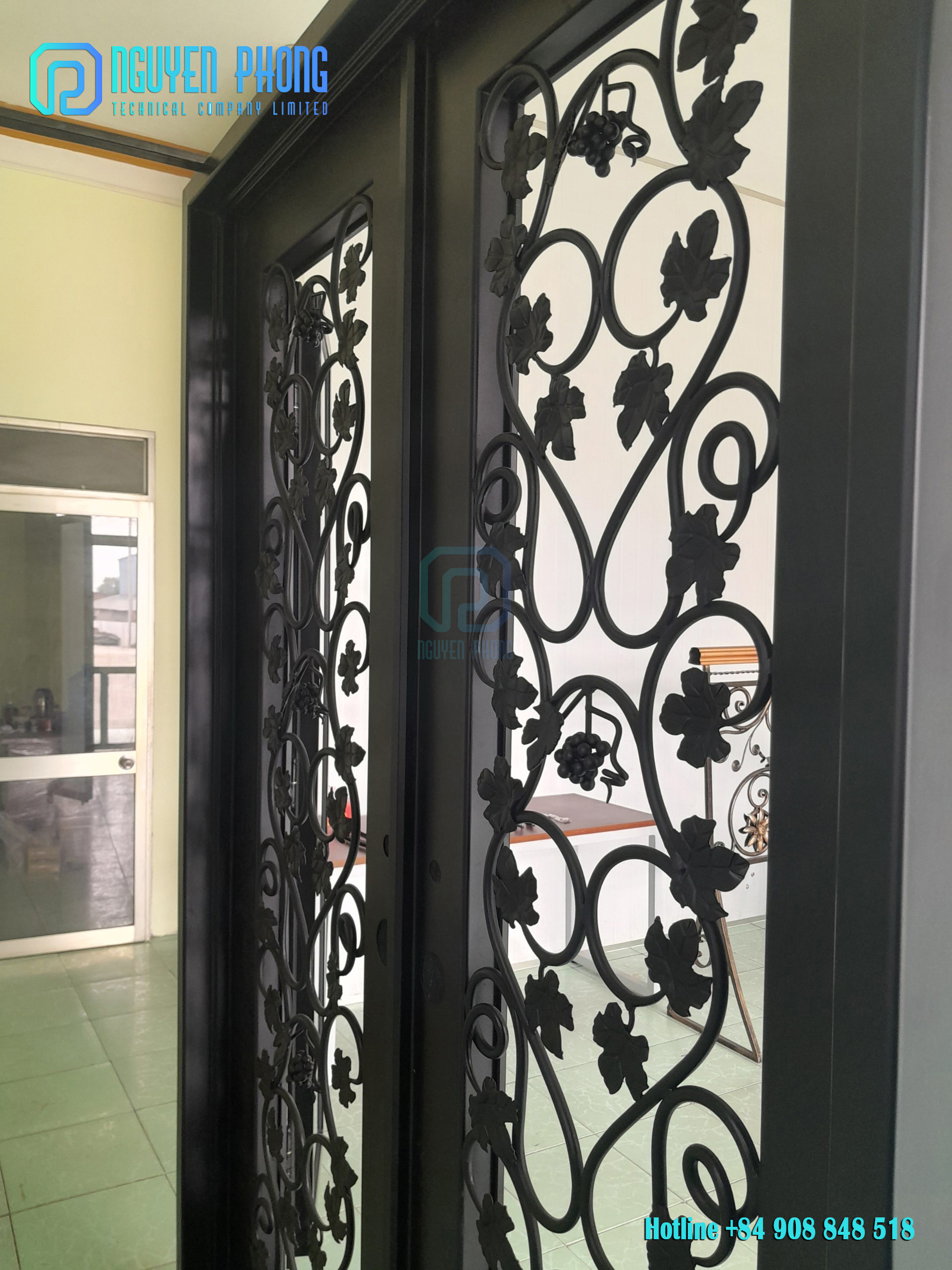 5. Artistic custom wrought iron doors made by Vietnamese craftsmen.
For Nguyen Phong Metal, wrought iron doors are not just simple interior or industrial furniture, they are beautiful wrought iron craftworks. Wrought iron doors consist of all parts:
The door frame is made of 50x150mm hollow steel.
2 doors with 14mm solid wrought iron vine patterns.
5-6-5mm glass box (can be opened and closed when in use)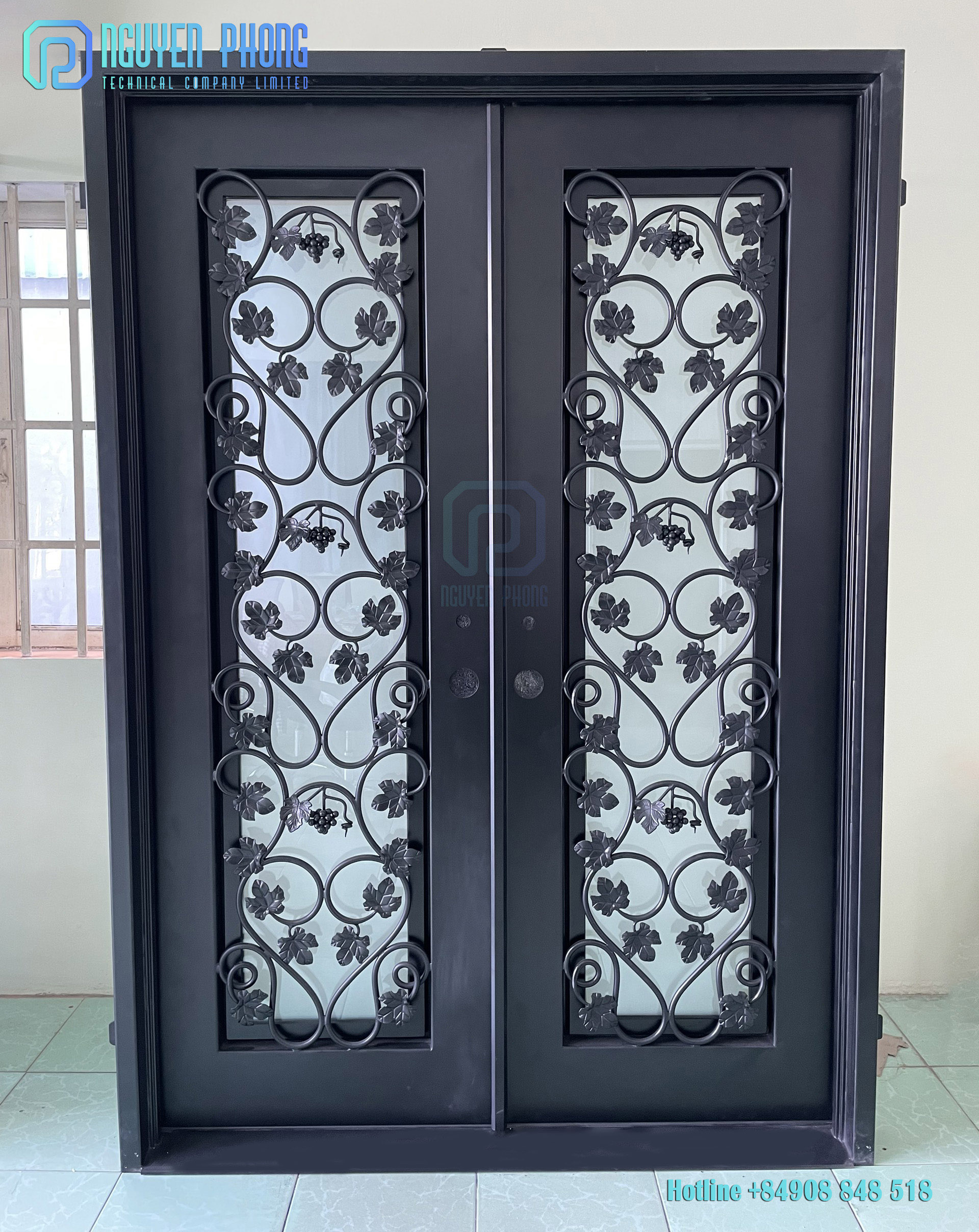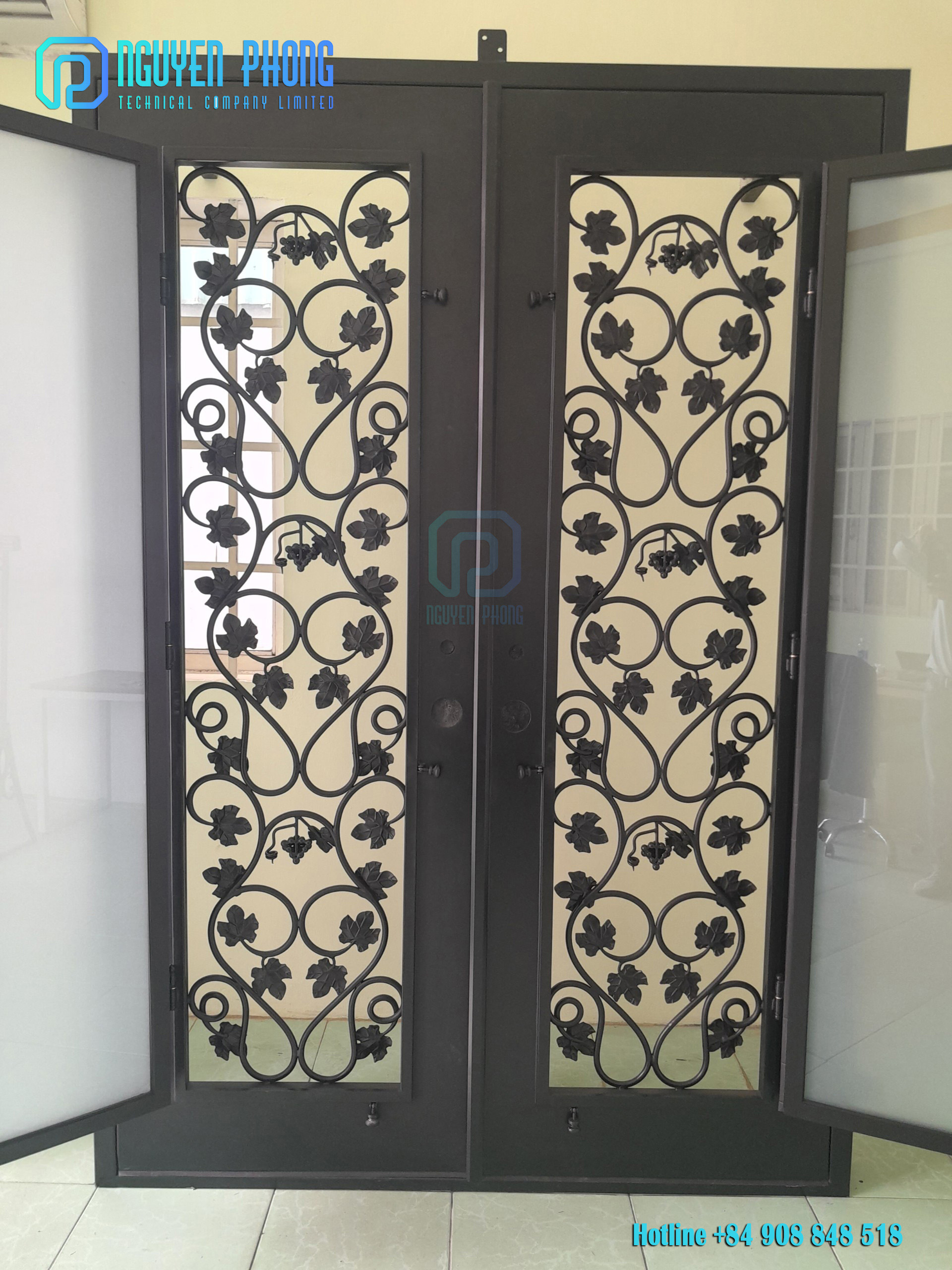 Our skilled craftsmen use traditional and modern techniques to create unique and sturdy wrought iron products. We're proud to manufacture products in Vietnam, using local resources and supporting the local economy.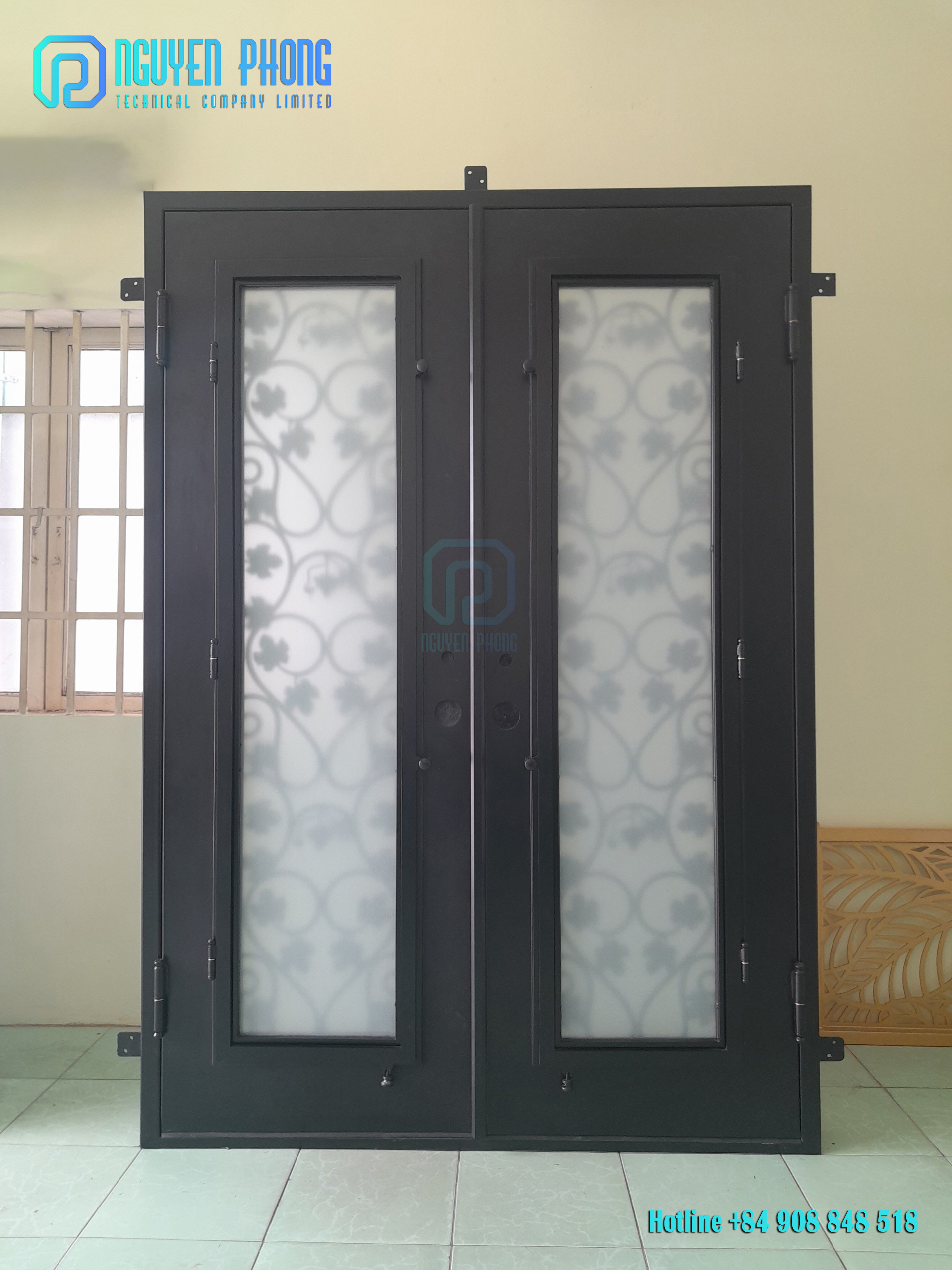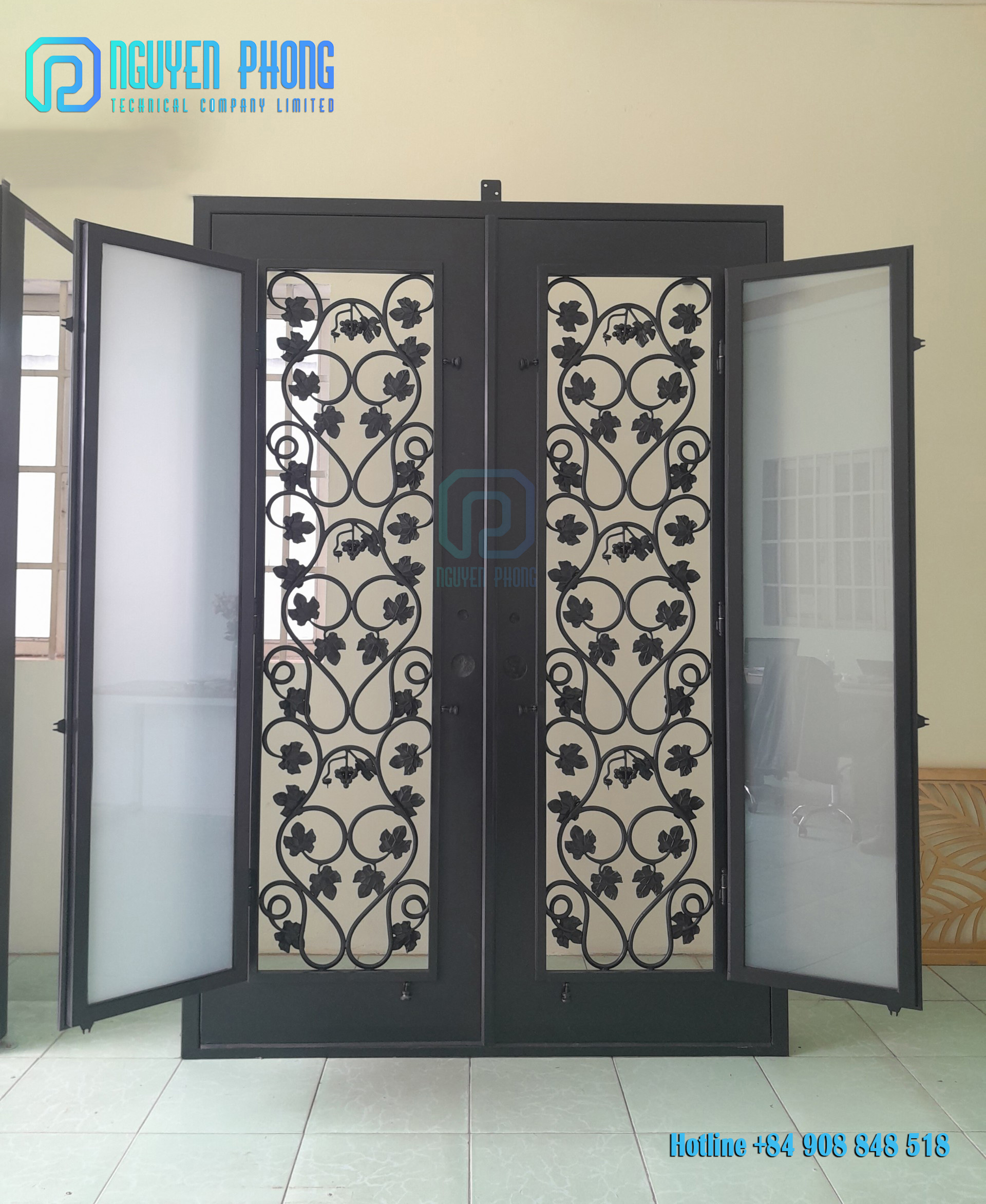 6. Proud to introduce Vietnamese wrought iron craftworks to the world.
Nguyen Phong Metal is proud to share our passion for wrought iron craftsmanship with all customers around the world. Our craftsmen have a deep love for their craft and continue to learn and update their knowledge every day to meet customer needs. We're grateful that Vietnamese products are highly valued and favored worldwide.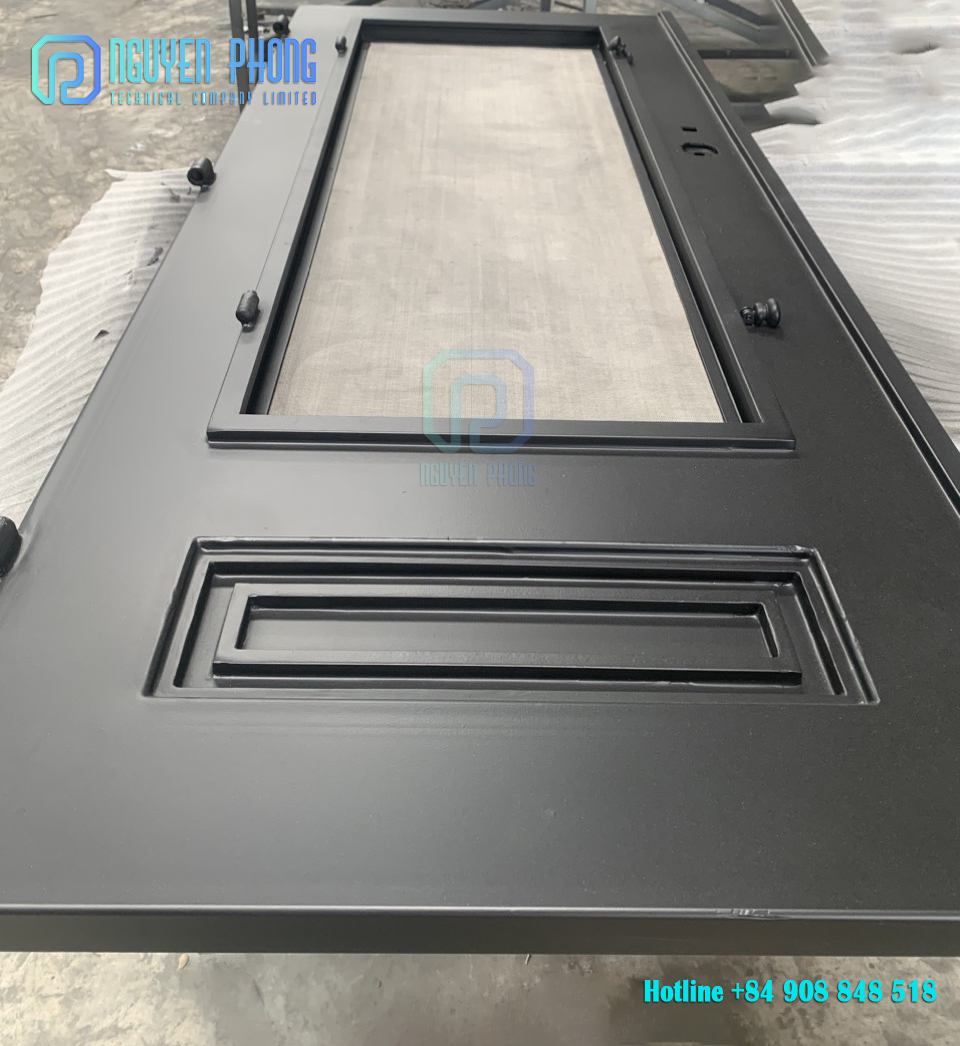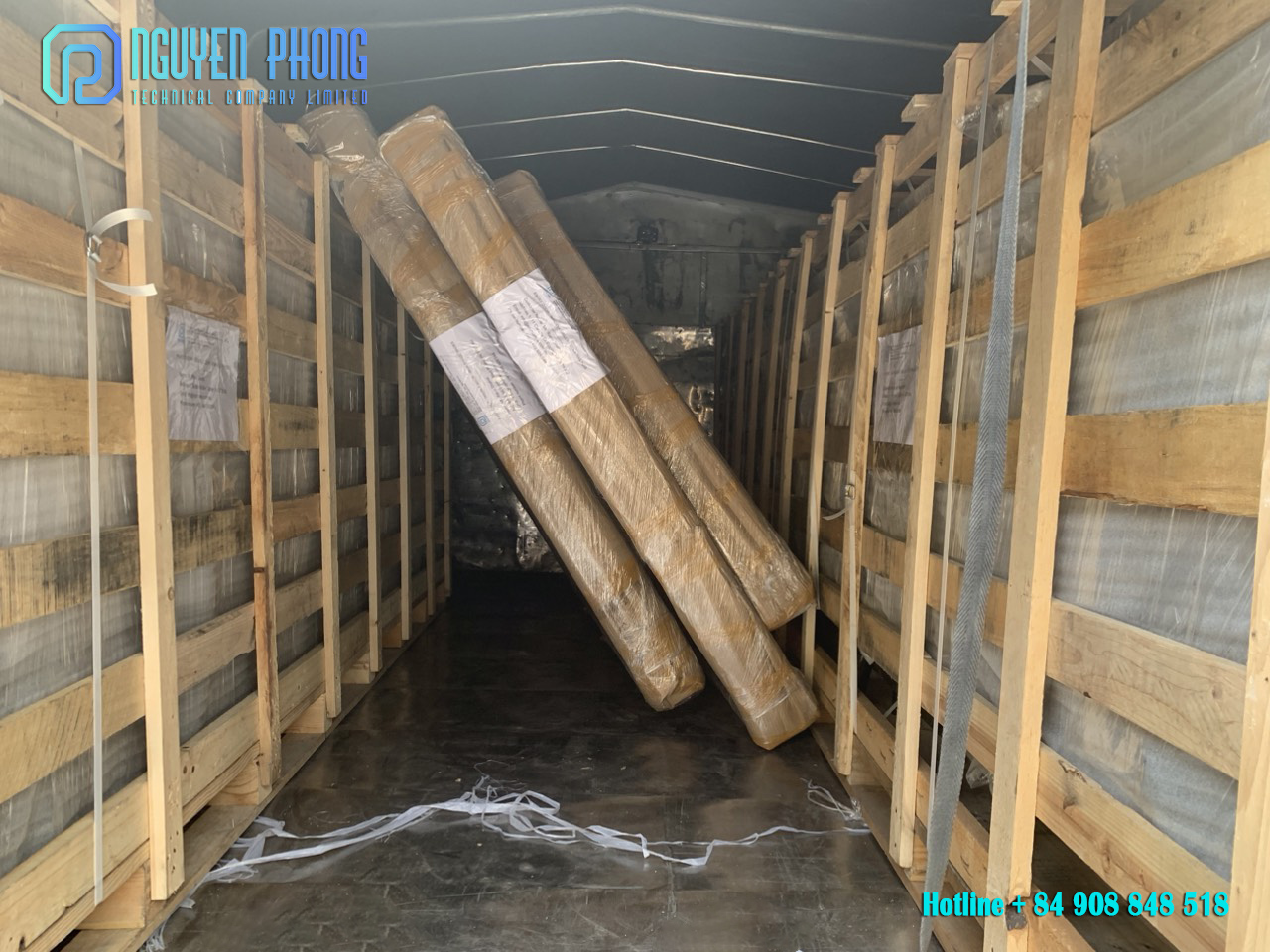 If you need to buy any kind of wrought iron door, railing, from simple to complex designs, don't hesitate to contact us for the best advice and quotation.
Additionally, you can leave your information on our website to receive the 2023 Catalogue with the latest wrought iron door designs.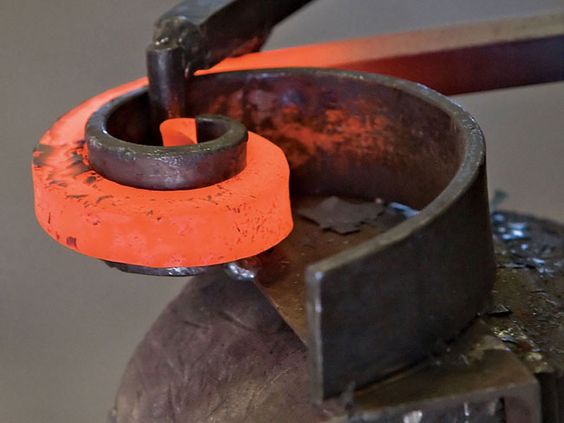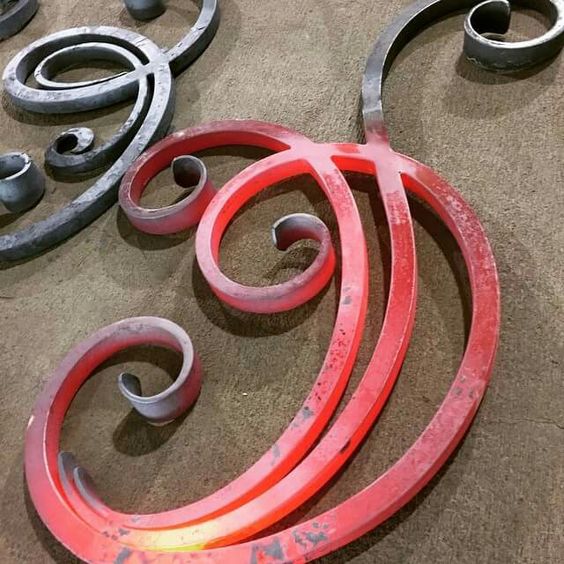 - Handcraft wrought iron balcony railing for housing
- Good price iron door for wholesaler
NGUYEN PHONG METAL JSC
OFFICE ADDRESS: 323A Le Quang Dinh, Ward 5, Binh Thanh District, HCMC
FACTORY 1: Vinh Loc Industrial Zone, Binh Chanh Dist, Ho Chi Minh City, Vietnam
FACTORY 2: Binh Giao, Thuan An Dist, Binh Duong Provice, Vietnam
Hotline: +84 908 848 518 (zalo, viber, whatsapp)
Email: Sales@nguyenphongcnc.com - phuongdangthy@gmail.com
Website: http://nguyenphongcnc.com/
Fanpage: https://www.facebook.com/nguyenphongmetal/
Alibaba site: https://npwroughtiron.trustpass.alibaba.com