WROUGHT IRON DOORS FROM ORIGINAL MANUFACTURER – FOR DOORS WHOLESALER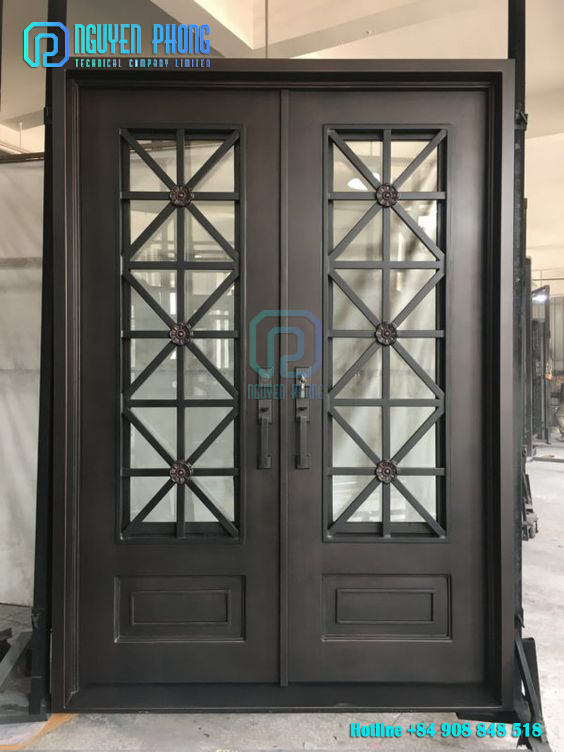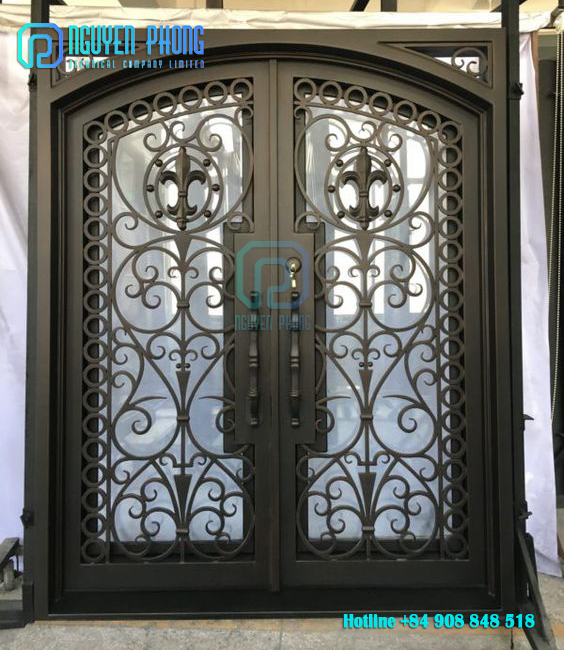 1. Wrought iron doors, custom doors, pivot doors crafted from the original factory.
Nguyen Phong Metal has nearly 15 years of experience in Vietnam in the processing and installation of handcrafted wrought iron products such as wrought iron gates, wrought iron fences, wrought iron railings, etc. Especially, we provide iron doors with a variety of designs, styles, and types according to the requirements (each order) of wholesalers. The iron doors that we are frequently requested to provide include:
Custom wrought iron artistic doors
Entry iron doors
Simple wrought iron doors
Wrought iron security doors
Pivot doors
Double wrought iron doors
Single wrought iron doors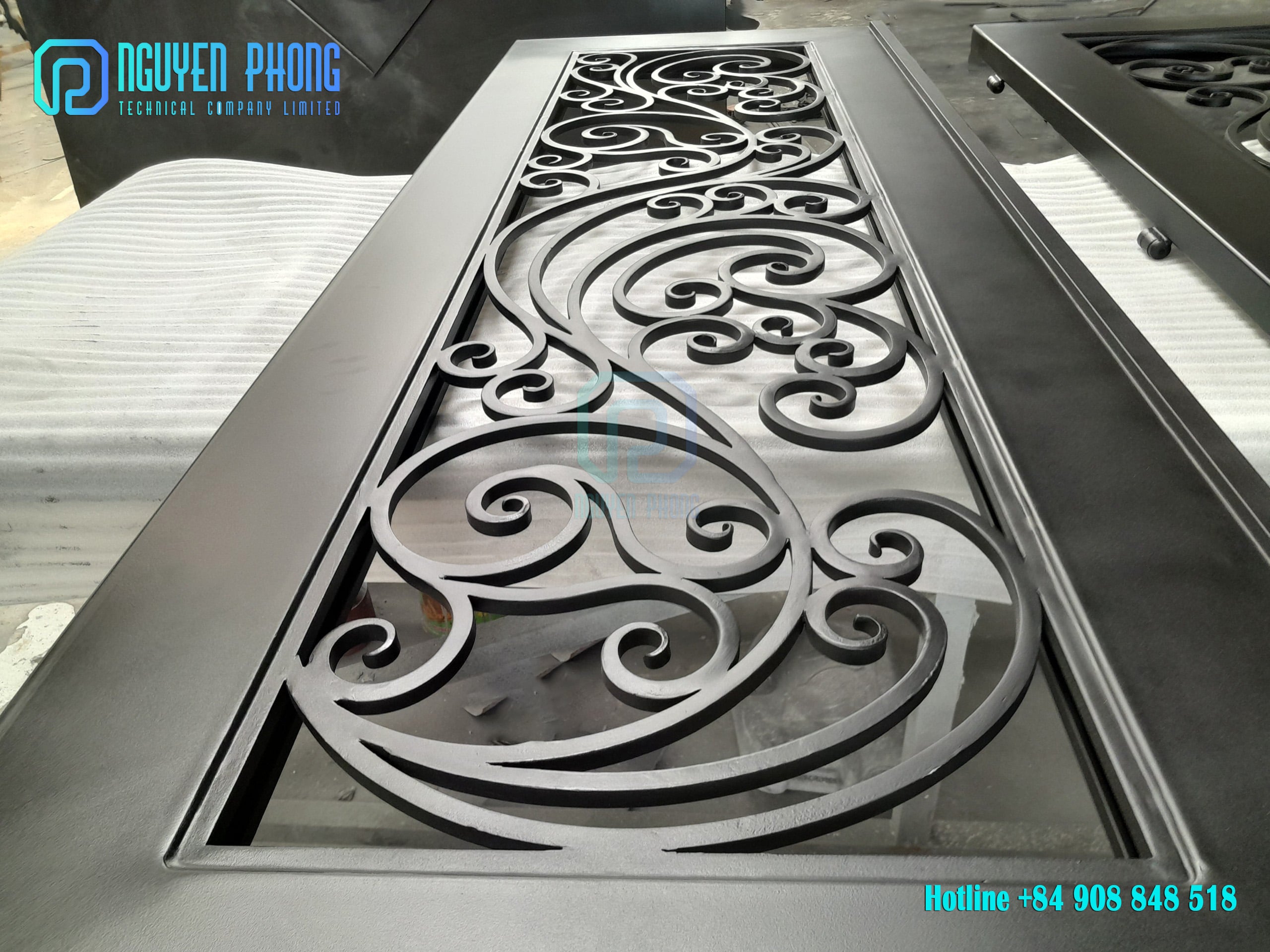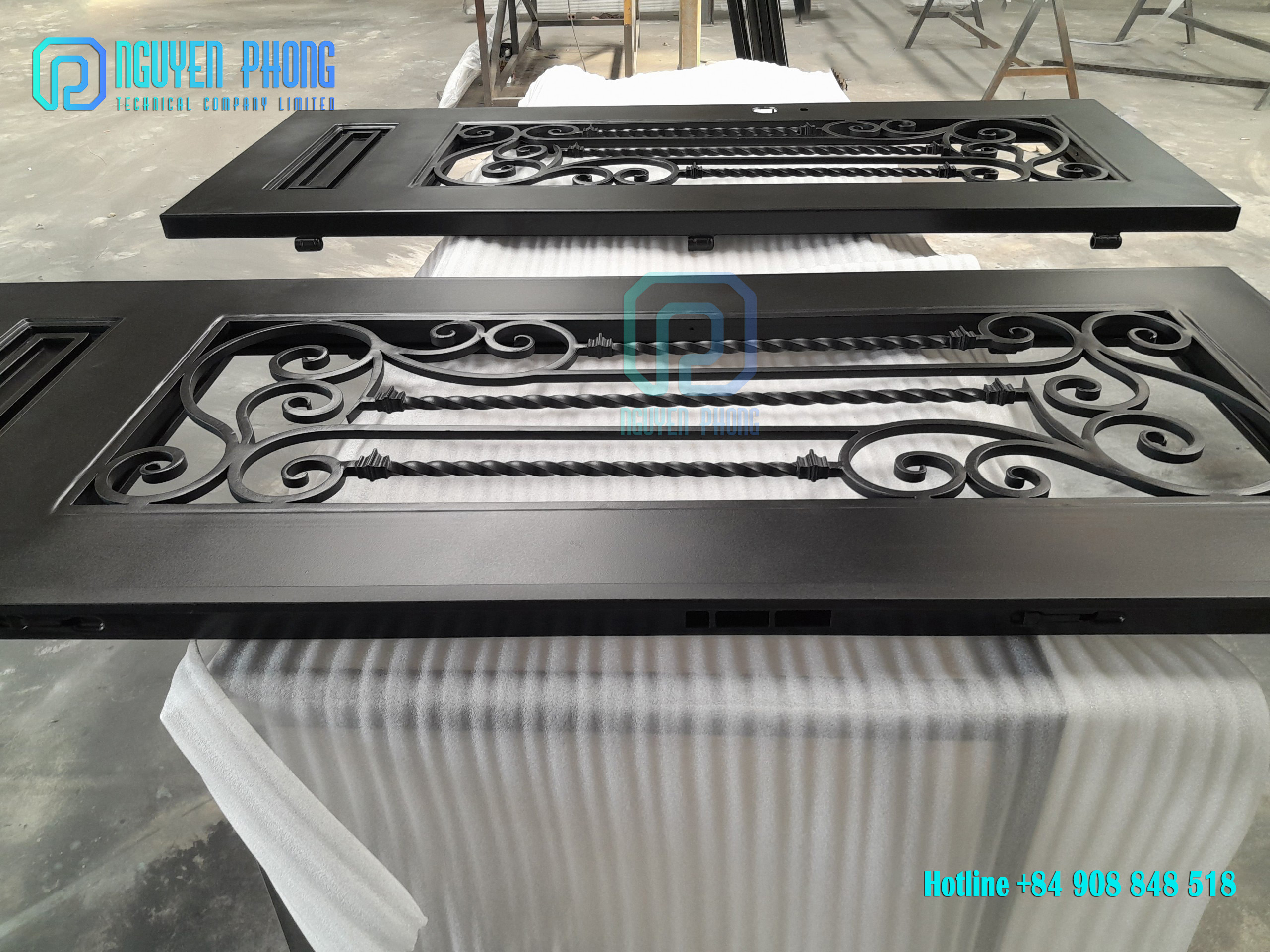 All of our wrought iron products in our factory are handcrafted under the management of skilled artisans. Our wrought iron doors meet the high standards of wholesale door sellers from many countries around the world such as the USA, Australia, and some countries in Asia.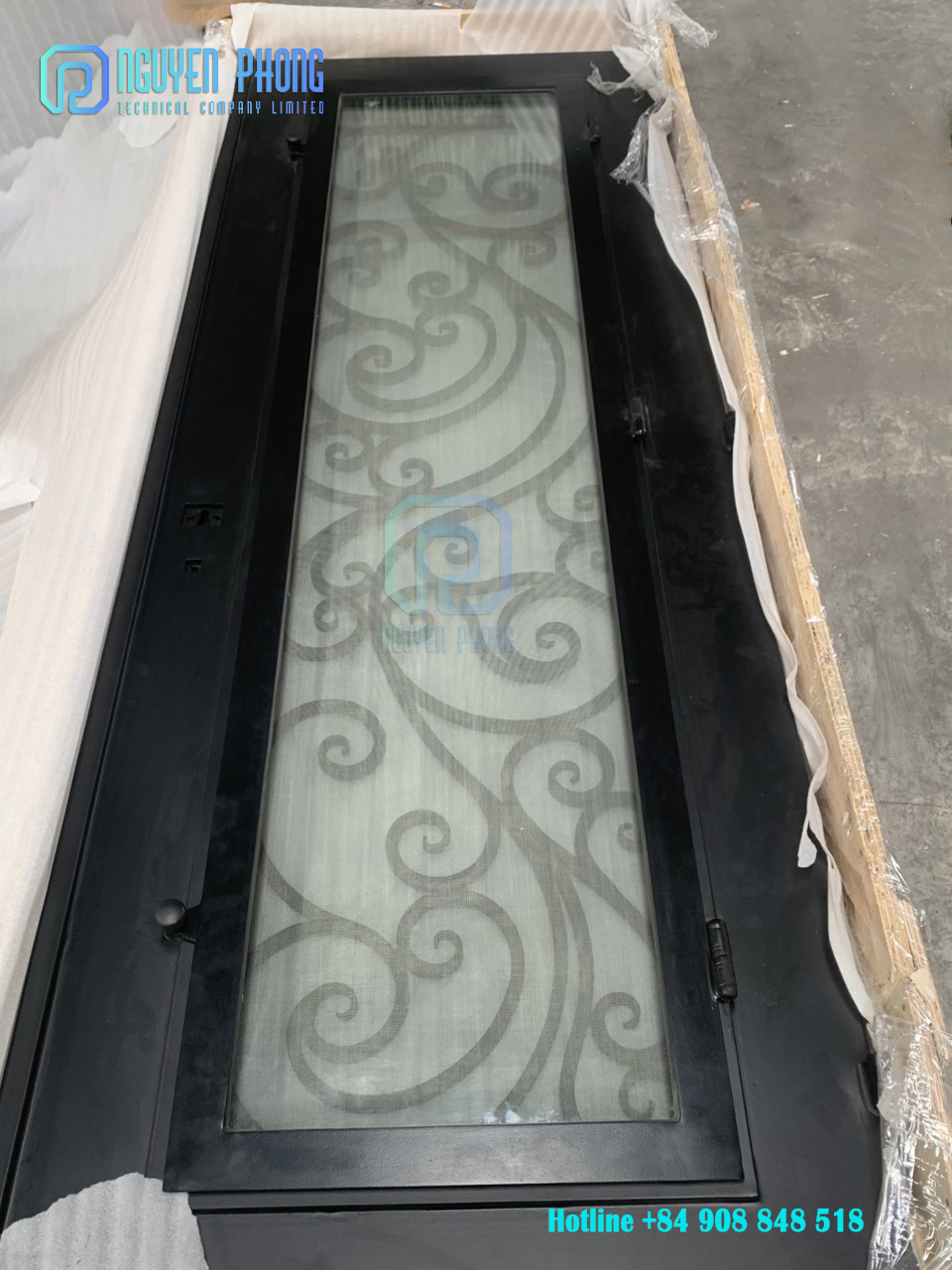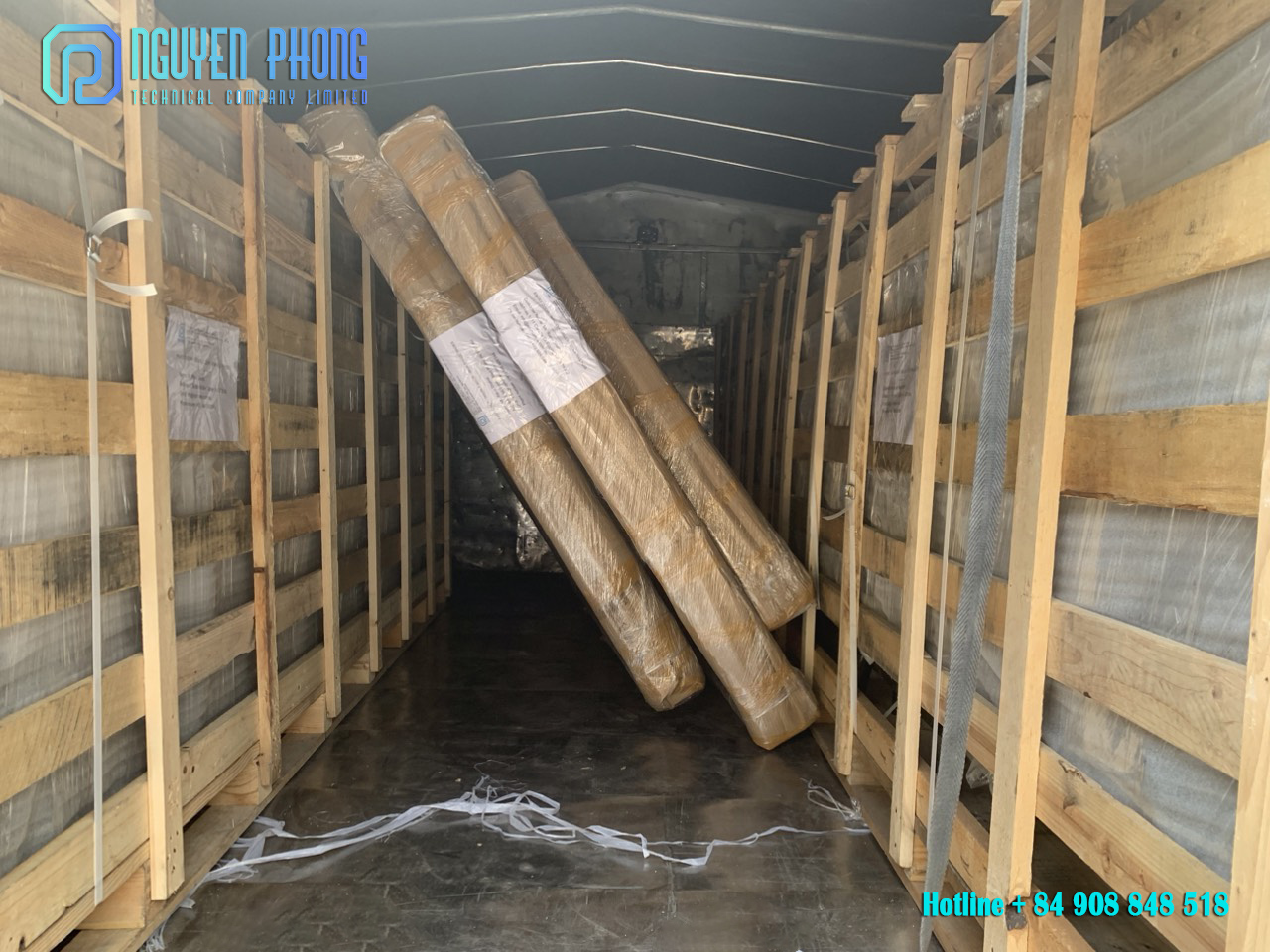 2. Why should wholesale door sellers choose wrought iron doors from Nguyen Phong Metal factory in Vietnam?
Iron doors are one of the most popular and widely-used products in most countries worldwide. With all the features of ordinary doors, wrought iron doors have a high durability and good aesthetic value. Wrought iron doors are the top choice for homes, villas, and industrial construction projects. At Nguyen Phong Metal: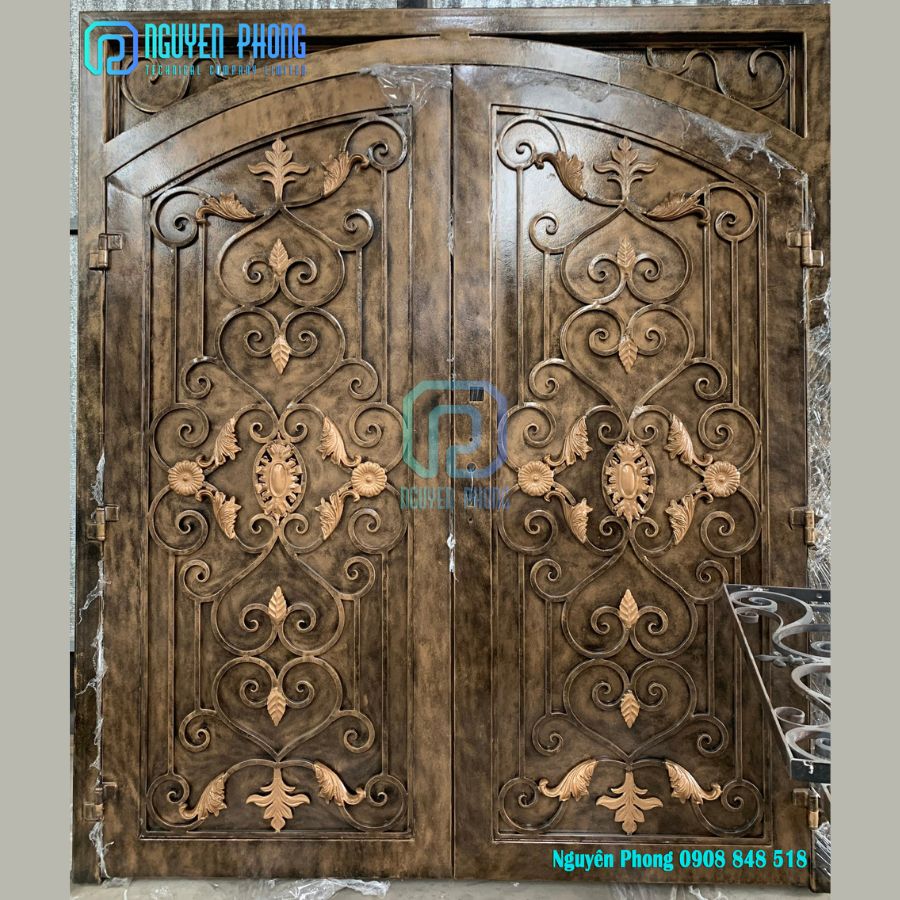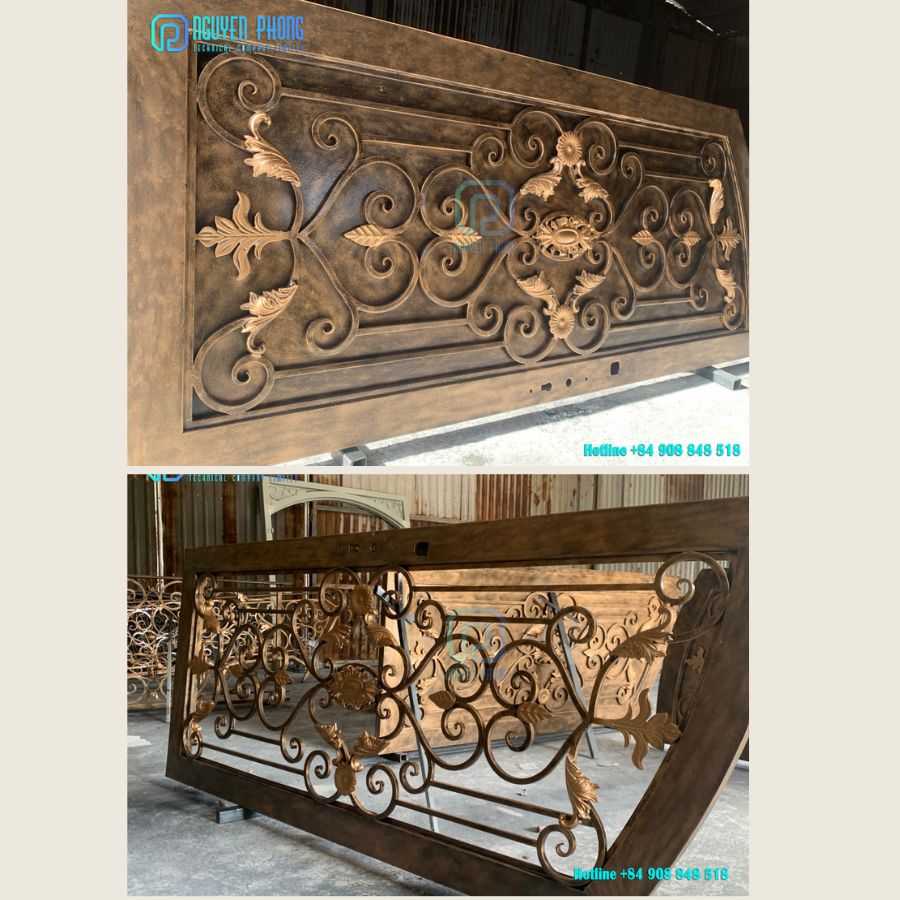 2.1 Quality and Price
We are committed to providing the highest quality products at the most competitive prices on the market.
Custom 2D (and 3D) design drawing for each iron door set.
All the wrought iron processing and ornament installation processes are done manually. This is the important stage that makes a difference from industrial doors.
Hot dipped galvanized to prevent rust (if requested).
The brand of paint used is well-known for high-end wrought iron products: Asia brand and Jotun brand.
We provide full certification of product origin in Vietnam.
Reasonable prices for wholesalers who import regularly because Nguyen Phong Metal is the original factory with many favorable conditions.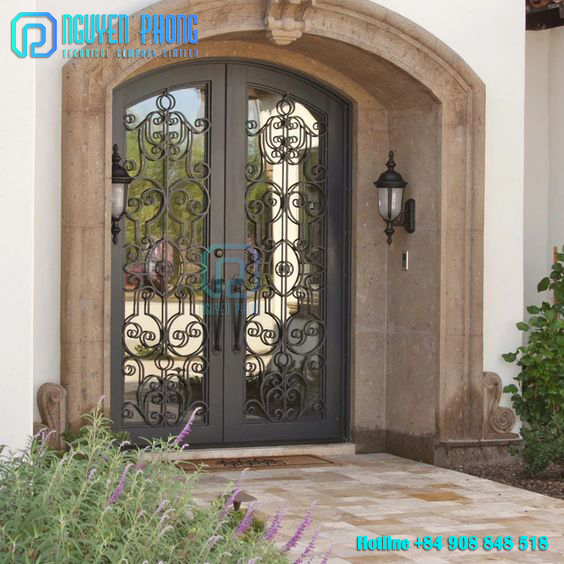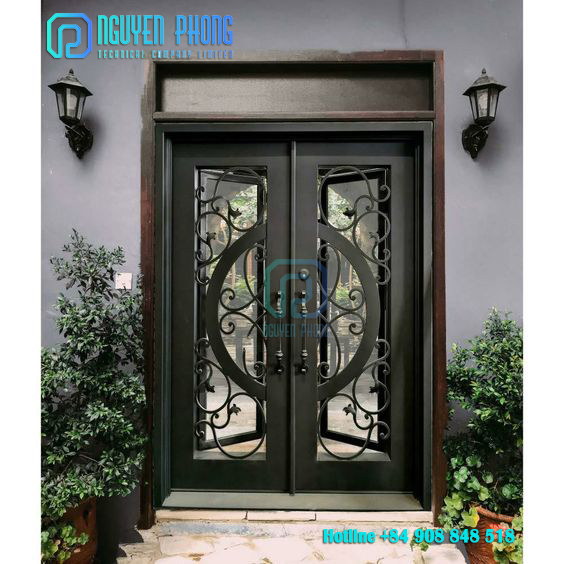 2.2 Professional staff
Each wholesaler and partner comes to us with their own requirements. These are the characteristics of each market where they will directly provide products to their customers.
Currently, we have met all the production requirements for wholesalers in 2 markets of the US and Australia.
The Nguyen Phong Metal team always works with a diligent, careful and serious attitude. Therefore, please feel free to provide us with any necessary requirements so that wrought iron products can meet your market demands.
We have a professional staff with rich experience and deep understanding of products. Nguyen Phong Metal is committed to bringing customers an easy, quick, and convenient shopping experience.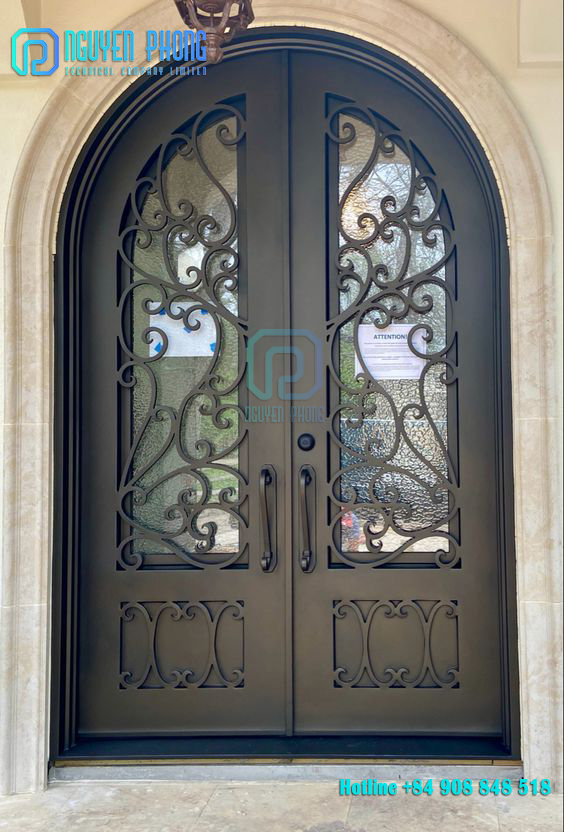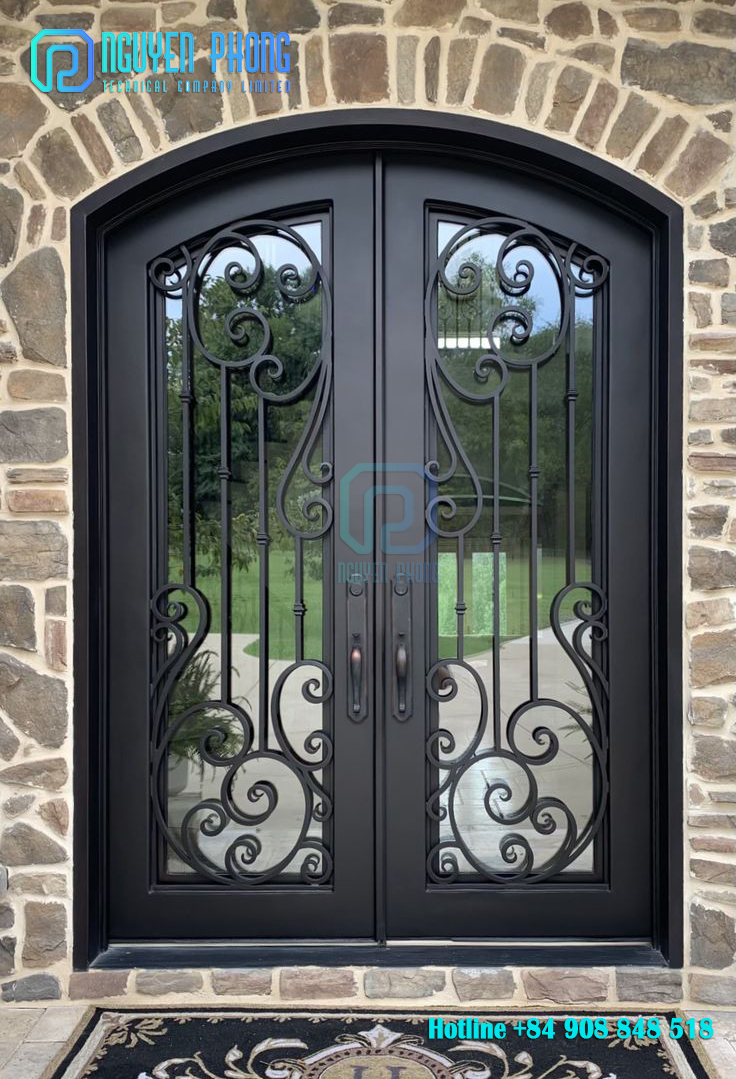 2.3 Production process and QC check
From traditional manual manufacturing, we transferred to the production line. Our factory can now meet the working capacity of producing: 1000 sets of doors per month.
A clear working process helps customers understand and feel assured of the product quality.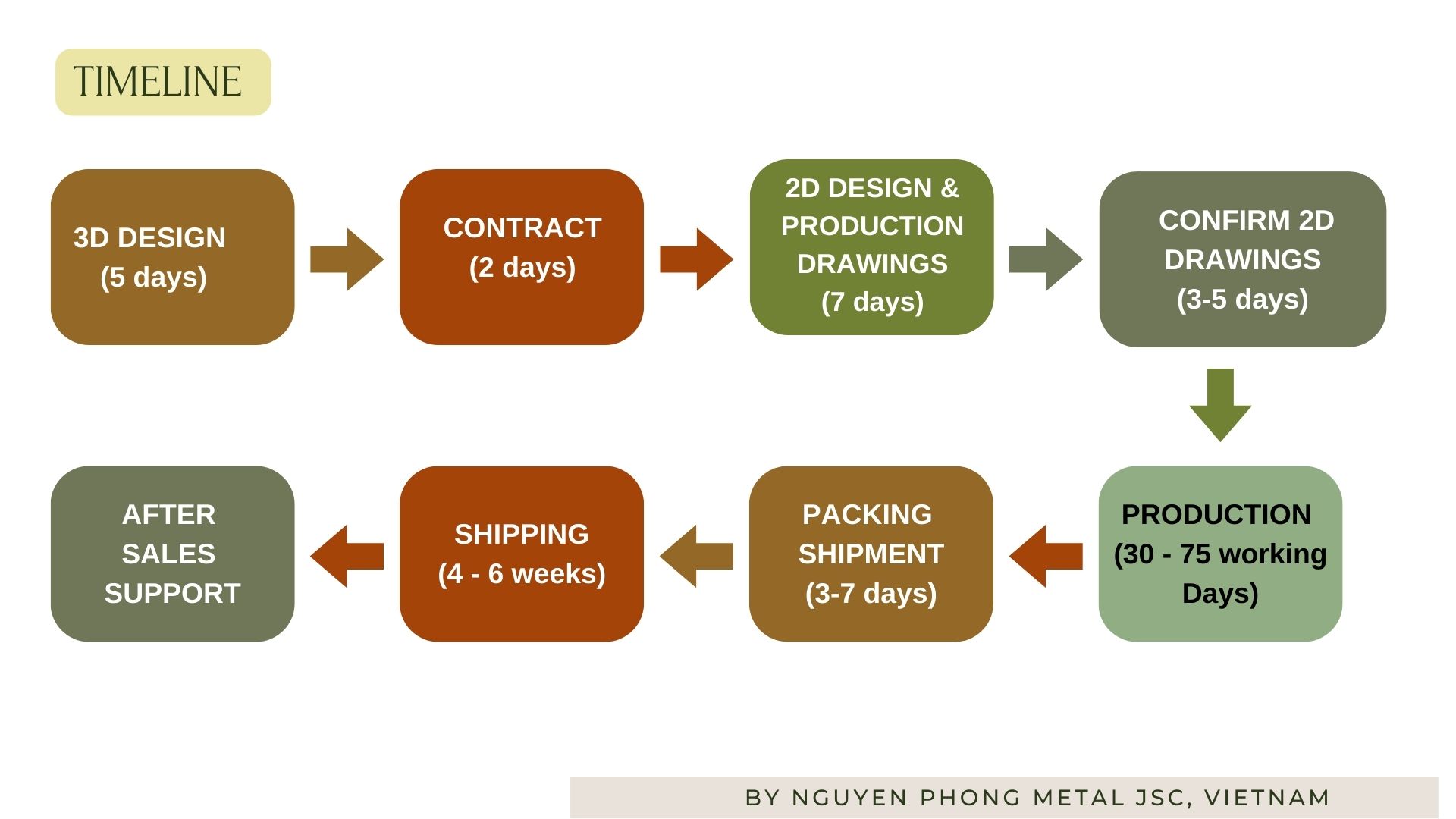 The QC check stage that we perform strictly ensures that:
First time QC check: The goods are produced in accordance with the approved drawing (patterns and sizes)
Second time QC check: Correctly using the required paint color, the product surface is smooth and beautiful, the quality is good.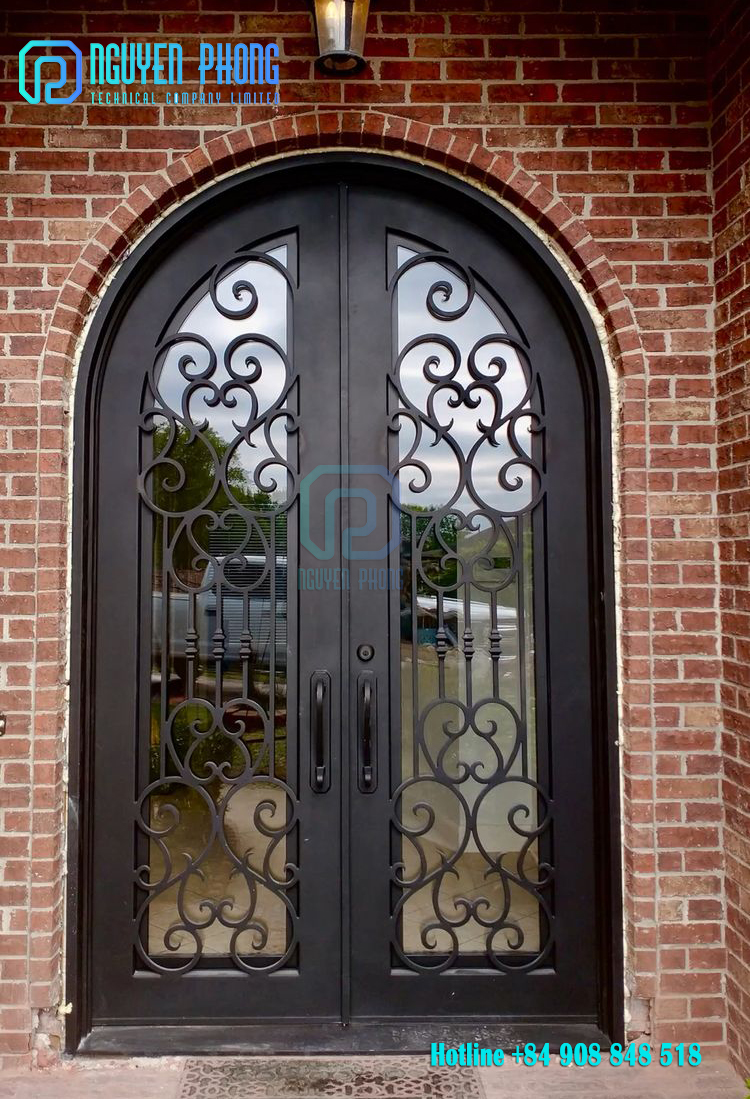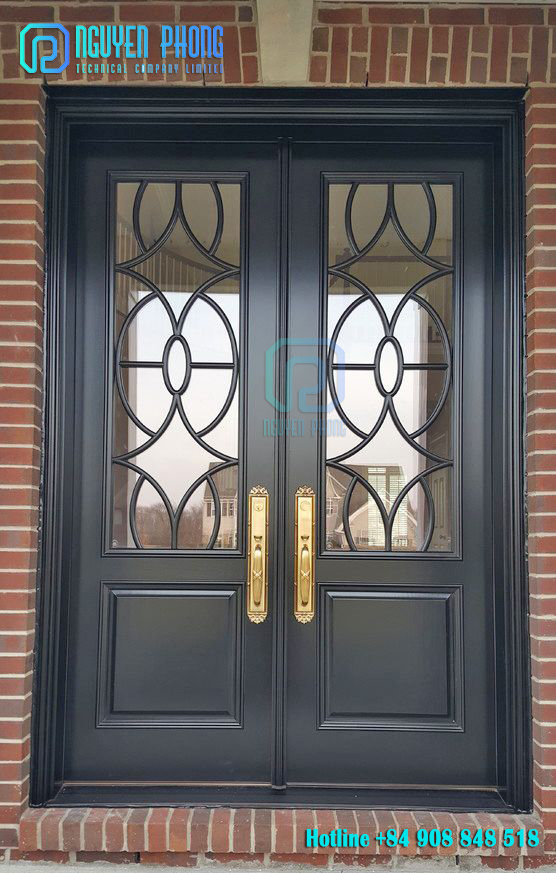 2.4 Delivery time:
- The average production time for each order takes from 30 to 60 days depending on the quantity.
- Shipping time (SEA): 4-6 weeks
You can see the general process of executing one of our orders here. Depending on the quantity in each order and the requirements of customers, we will provide an appropriate estimated lead time and always try to achieve it.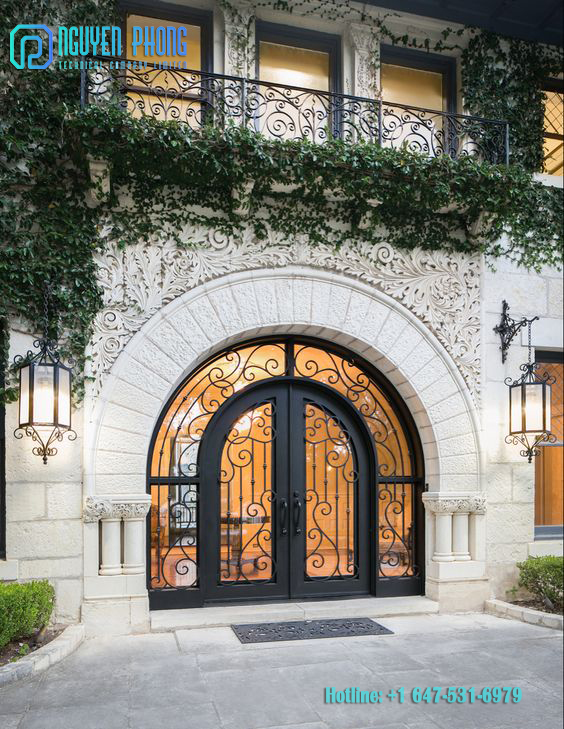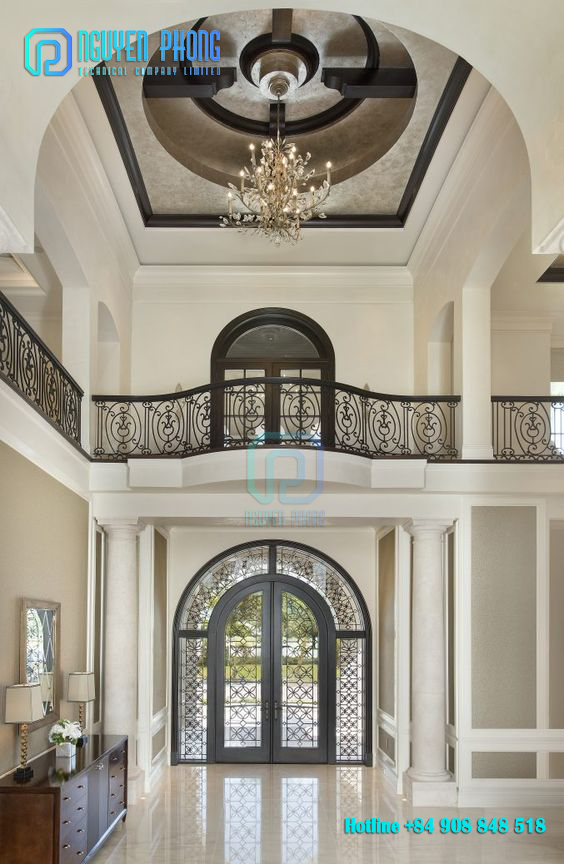 2.5 Support service:
To help customers and partners have an easy, quick, and convenient shopping experience, Nguyen Phong Metal:
Provides 3D drawings for new door models and luxury door models so that customers can easily visualize the products. The cost of 3D design is included if the order is confirmed.
Reports weekly production progress (with images) and immediately answerS customera questions.
Nguyen Phong Metal will support customers to find the safest shipping agent with the best price and constantly update the progress of the transportation until customers receive the products.
Provides full documents, customs certificates, and tax incentives documents (if any).
Follow-up After Shipment: Helping with the installation process (such as videos) or any problems related to the products after customers pick up the items.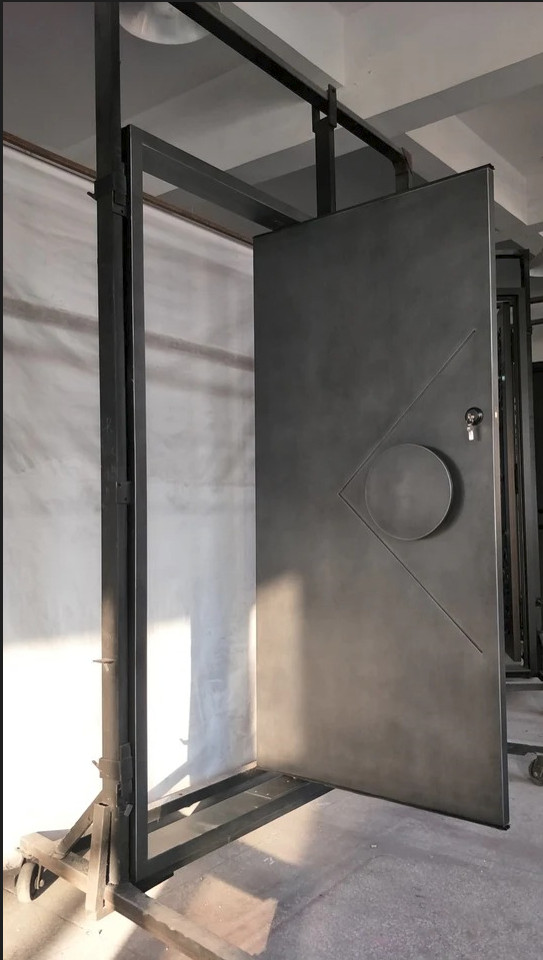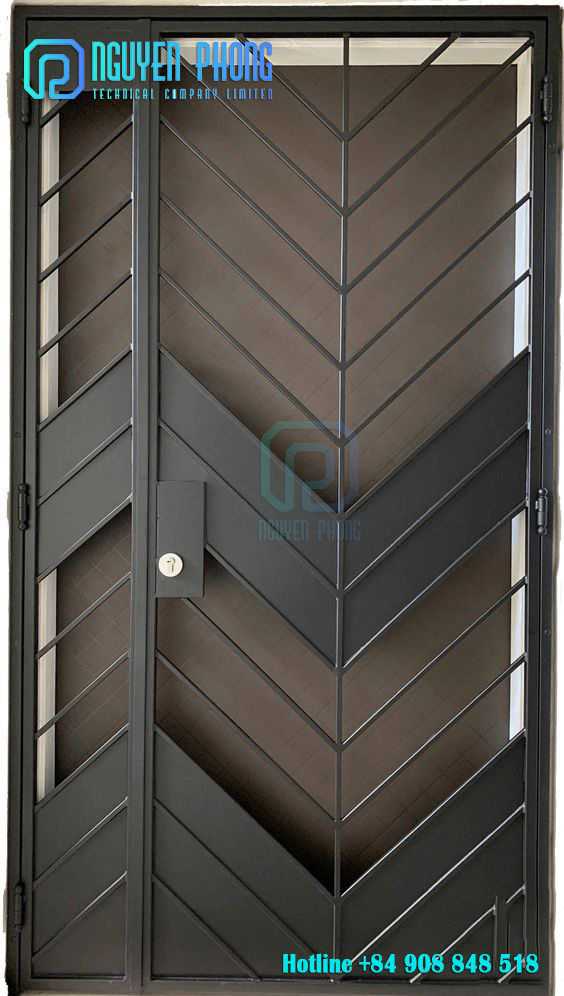 With A diverse range of wholesale iron doors (Custom iron doors, Entry iron doors, Simple iron doors, iron security doors, Pivot doors, Double wrought iron doors, Single wrought iron doors,...); the most competitive pricing policies on the market, and a professional team, we hope to become a reliable partner for your business.
Contact us today for the best consultancy and pricing for iron doors and other products!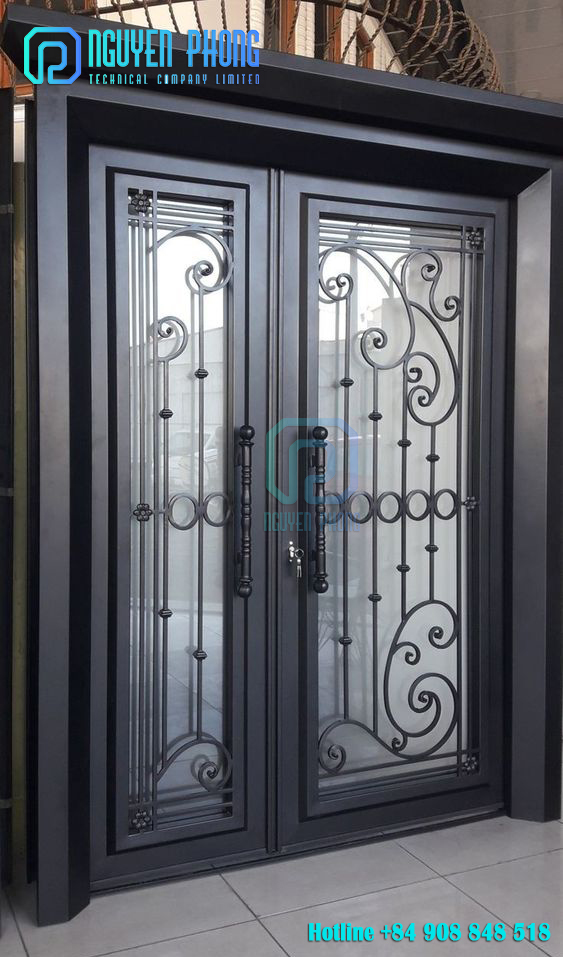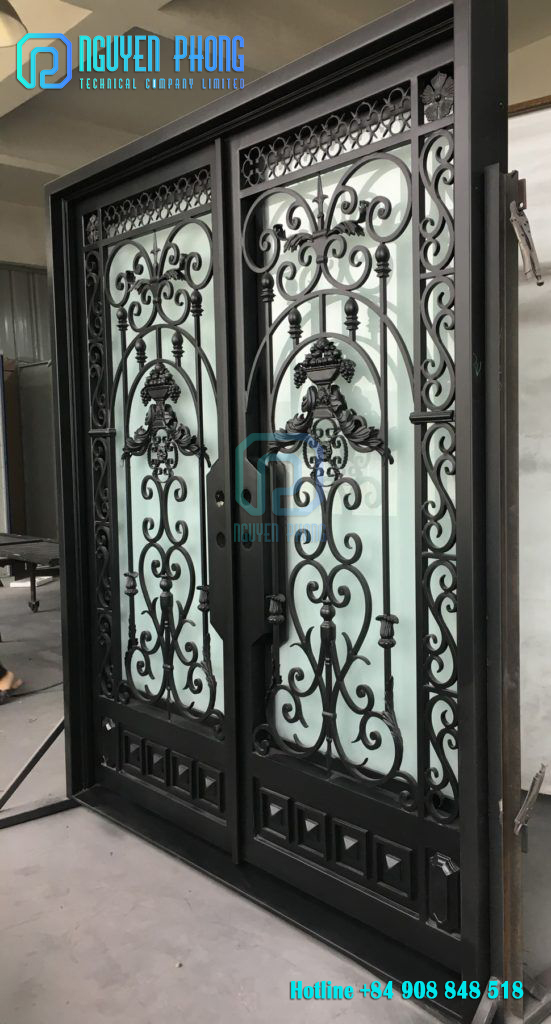 - Beautifull iron door for luxxury villa
NGUYEN PHONG METAL JSC
OFFICE ADDRESS: 323A Le Quang Dinh, Ward 5, Binh Thanh District, HCMC
FACTORY 1: Vinh Loc Industrial Zone, Binh Chanh Dist, Ho Chi Minh City, Vietnam
FACTORY 2: Binh Giao, Thuan An Dist, Binh Duong Provice, Vietnam
Hotline: +84 908 848 518 (zalo, viber, whatsapp)
Email: Sales@nguyenphongcnc.com - phuongdangthy@gmail.com
Website: http://nguyenphongcnc.com/
Fanpage: https://www.facebook.com/nguyenphongmetal/
Alibaba site: https://npwroughtiron.trustpass.alibaba.com